$14.99
AUD
Category: Pop-up and lift the flap | Reading Level: From 6 To 8
The Australian bush is filled with all sorts of different sounds. Can you hear an animal jumping? What's that? Turn the page and you will see Kangaroo. There's also Wombat, Cockatoo, Possum, Platypus, Koala and many others. A charming guessing game for the very young to introduce them to some of Austral ia's unique animals. ...Show more
$29.99
AUD
Category: Pop-up and lift the flap
Discover a world of extraordinary beasts, where Cyclops storm in Ancient Greece and the fearsome Ushi-Oni haunts the coast of Japan. Open the pages to unleash 15 incredible pop-up monsters ... if you dare. From the award-winning creator of My First Pop-Up Dinosaurs comes a second striking pop-up treasur y. With Owen Davey's irresistibly stylish illustrations, this exploration of mythological monsters is perfect for those who love the fantastical.   ...Show more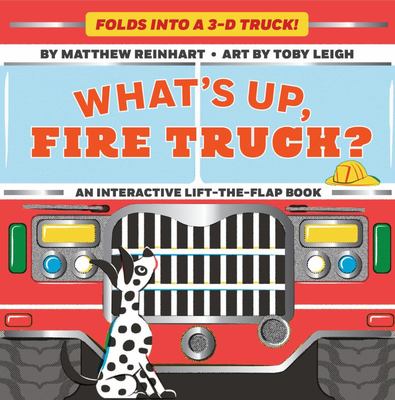 $24.99
AUD
Category: Pop-up and lift the flap | Series: Pop Magic Ser.
Introducing Pop Magic, an innovative line of preschool books from pop-up wizard Matthew Reinhart that makes learning fun   Follow a firefighter through a busy day at the fire station. Lift the flaps to open the fire truck doors and peek inside, help a crew member put on his protective gear, and unfol d the ladder to help the firefighters save the day. When the story is over, follow simple instructions to transform the pages of the book into a three-dimensional fire truck There's so much to discover in this stunning interactive board book from Matthew Reinhart--his very first book for the preschool market ...Show more
$19.99
AUD
Category: Pop-up and lift the flap | Series: Lift the Flap Ser.
This visually exciting lift-the-flap book charts the rise of an urban skyscraper, covering every stage of its construction - from safely demolishing its predecessor to hanging glass walls forty storeys up. With over 70 flaps to lift, revealing modern construction methods and showing how different tools and vehicles are used. Informative, fun and accessible lift-the-flap book which is a fantastic source of information for children interested in construction. An extra-large format and double gate-fold help convey the dramatic scale of modern building projects. Part of a collectable series full of science and engineering marvels, including Engineering, and the Periodic Table. ...Show more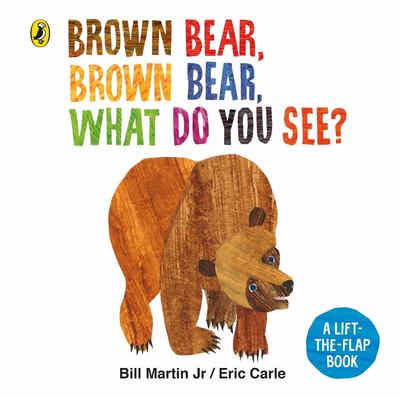 $16.99
AUD
Category: Board Books
Exuberantly coloured artwork and favourite animals make this rhythmic story the perfect introduction to looking and learning about colours. Each spread leads seamlessly into the next and young children will delight in Eric's colourful collage animals and simple repetitive language.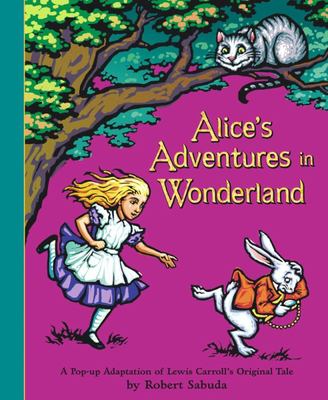 $49.99
AUD
$60.00
(16% off)
Category: Pop-up and lift the flap
Alice's Adventures in Wonderland is Robert Sabuda's most amazing creation ever, featuring stunning pop-ups illustrated in John Tenniel's classic style. The text is faithful to Lewis Carroll's original story, and special effects like a Victorian peep show, multifaceted foil, and tactile elements make thi s a pop-up to read and admire again and again. ...Show more
$14.99
AUD
Category: Pop-up and lift the flap
Rod Campbell, the creator of the preschool lift-the-flap classic Dear Zoo, has been a trusted name in early learning for over thirty years.Children will love lifting the flaps to discover their favourite farm animals and their babies in Noisy Farm. Meet Sam the farm dog, visit the animals and don't forg et to join in by calling out their noises!With bright, bold artwork, a simple, engaging text and a whole host of favourite farm animals, Noisy Farm is a perfect first farm animal story book - and the chunky board book format and sturdy card flaps make it great for small hands. ...Show more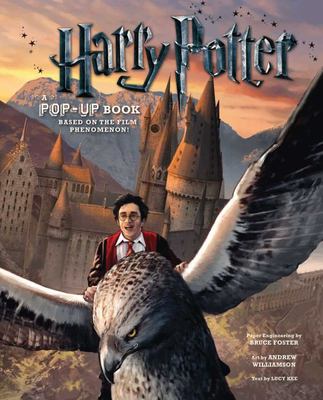 $49.99
AUD
Category: Pop-up and lift the flap | Reading Level: 8-Adult
The first ever illustrated Harry Potter pop-up book, based on the creative work of the most successful film franchise in history, Harry Potter: The Pop Up Book is the must have pop-up gift for Potter fans and aspiring wizards! This collectible Harry Potter pop-up book, based on the creative development of the films, features exquisite original artwork by Andrew Williamson, concept artist for all eight movies. With dynamic pop-ups animating memorable moments and locations -- like the Triwizard Tournament, Diagon Alley, and Hogwarts Castle -- Harry Potter: A Pop-Up Book offers a 3-D glimpse into the amazing world, as seen in the films. This deluxe book will delight Harry Potter fans with dynamic pop-up ingenuity, insights from the creative team who turned JK Rowling's stories into movie magic, fascinating facts about the magical universe seen in the movies, and Harry Potter memories and memorabilia packed into every page. ...Show more
$19.99
AUD
Category: Encycopaedias, Science, Maths & reference materials
Explore the far reaches of the solar system with this stunningly illustrated lift-the-flap book. Interactive non-fiction text and colourful, detailed illustrations that will keep children entertained for hours. A fun, quirky approach to early learning/reference material that will delight children while teaching them a few facts about the world in which they live. Featuring up to 15 lift-the-flap elements per spread. ...Show more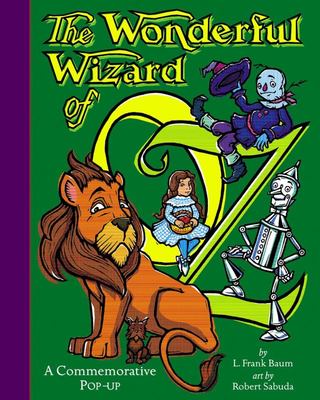 $39.99
AUD
Category: Pop-up and lift the flap
The Wonderful Wizard of Oz, The Oz Books #1 Lyman Frank Baum Dorothy is a young girl who lives on a Kansas farm with her Uncle Henry, Aunt Em, and little dog Toto. One day the farmhouse, with Dorothy inside, is caught up in a tornado and deposited in a field in the country of the Munchkins. The falling house kills the Wicked Witch of the East. ...Show more
Heads
by Matthew Van Fleet
$32.99
AUD
Category: Pop-up and lift the flap
From the #1 New York Times bestselling children's book creator Matthew Van Fleet.   Eye-Popping Fun for Toddlers   Eight ingenious pull tabs, seven pettable textures, and an astonishing fold-out finale deliver interactive surprises on every page as a cast of irresistible critters use their heads to demonstrate opposites, actions, and more ...Show more