$14.99
AUD
Category: Board Books | Series: That's Not My...
A fresh new edition of a classic title in the bestselling 'That's not my ... ' series. Series awarded 'Best Buy' by the readers of Prima Baby magazine. Combines bright, colourful illustrations with a variety of different textures to touch and feel on each page. Helps very young children develop importan t language and sensory skills. ...Show more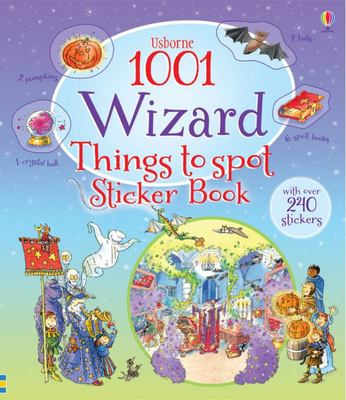 $12.99
AUD
Category: Activity/Novelty | Series: 1001 Things | Reading Level: Children's - Grade 1-2, Age 6-7
Paperback revamp from the popular 1001 Things to Spot series with enhanced interactive appeal. Each double page contains small images that show children what they need to spot in the main image and how many are hidden -- there are over 1,000 different images waiting to be discovered throughout the book, with enhanced interactive appeal with the addition of stickers. Scenes include a wizards school, an enchanted forest, a wizarding supplies shop and a grand wizard's feast. ...Show more
$14.99
AUD
Category: Junior Readers | Series: Amelia Fang | Reading Level: 8 Kids Middle Readers
It's the half-moon holidays in gloomy Nocturnia which means no school for Amelia and her friends! Instead they are going to spend it with their Rainbow Rangers troop, (lead by unicorns Ricky and Graham) earning badges on Sugar Plum Island. But whilst exploring, Amelia and the gang stumble upon an ancie nt curse - and are shrunk to the size of bugs! How will they make the bloodcurdlingly BIG journey to break the curse when they are all so very TINY? ...Show more
$14.99
AUD
Category: Junior Readers | Series: Amelia Fang
A gorgeously gothic, wickedly funny new series from the Witch Wars illustrator Laura Ellen Anderson. Welcome to the world of Nocturnia, where darkness reigns supreme, glitter is terrifying, and unicorns are the stuff of nightmares! Amelia Fang would much rather hang out with her pet pumpkin Squashy and her friends Florence the yeti (DON'T CALL HER BEAST!) and Grimaldi the reaper than dance at her parents' annual Barbaric Ball. And when the King's spoiled son Tangine captures Squashy, Amelia and her friends must escape the party to plan a daring rescue! In their race against time, they begin to realise things in Nocturnia may not be quite what they seem . . . Join Amelia on her very first adventure. She won't bite! ...Show more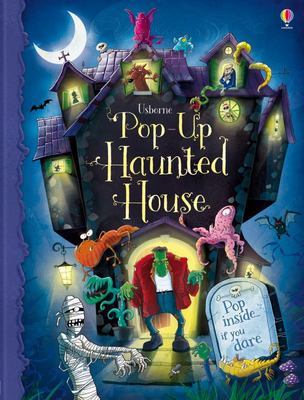 $34.99
AUD
Category: Pop-up and lift the flap
Step inside a world of spine-tingling fun with this spectacular book... there's a spooky surprise waiting around every corner. This book is packed with laughs and thrills for young children as they explore the delightfully creepy old house. As they discover each new room they can pull the tabs to reveal a cast of ghosts, goblins, werewolves and vampires hiding behind doors, peeping through windows and waiting to say "BOO!" There are lots of little spooky details to keep you coming back for more, and the whole book culminates in a fantastic 3-D House that suddenly rears up on the last page. ...Show more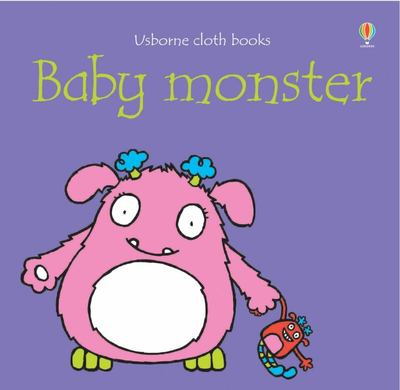 $12.99
AUD
Category: Board Books | Series: Usborne Cloth Book
Babies need books and this is a wonderful introduction to the concept of turning pages and beginning to recognise pictures. Colourful and soft to the touch, this is perfect for parent and baby to share during quiet moments. Light-weight, sponge-clean and handbag friendly.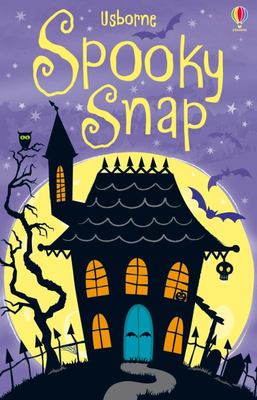 $9.99
AUD
Category: Activity/Novelty | Series: Usborne Snap Cards
Young children will love playing this ever-popular family card game with these large, frightfully illustrated spooky cards. The simple rules, colourful pictures and the robustness of the cards to endure enthusiastic players, make this an ideal first card game for young children. Snap is a great way for young children to develop important sorting, matching and reading skills. ...Show more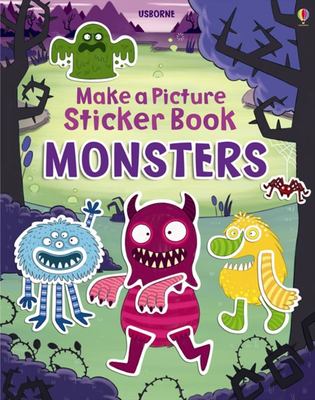 $12.99
AUD
Category: Activity/Novelty
Mix and match over 250 bright, colourful stickers to create a myriad of monsters in this fun activity book. There are mega-monsters to invent, a fangtastic family of freaky faces to frame, a scary sleepover and creepy cooking to concoct. Stickers include googly eyes, fuzzy fur, garish grins and much mor e ...Show more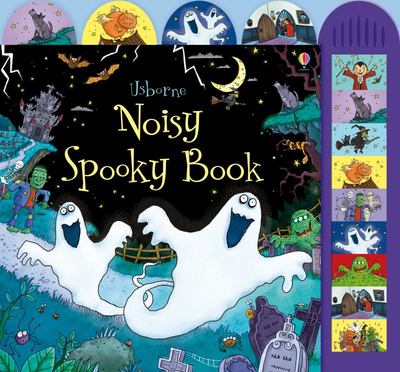 $29.99
AUD
Category: Picture Books | Series: Noisy Books
Take a journey on a stormy night past howling wolves, cackling witches, roaring monsters and other noisy beasts to reach the haunted house.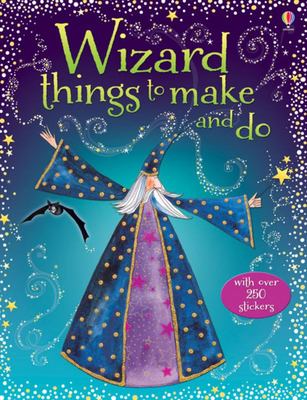 $9.99
AUD
Category: Activity/Novelty | Series: Things to Make and Do
Follow the simple step-by-step projects to find out how to make wizard accessories such as black cats, warty toads, a bubbling cauldron collage, a starry pointed hat and a magic wand.
$14.99
AUD
Category: Junior Readers | Series: Amelia Fang
Meet Amelia Fang! Everyone's favourite little vampire.Amelia and her friends are taking part in a competition to visit Pumpkin Paradise Park - the most bloodcurdingly brilliant theme park ever! All they have to do is sell as many cookies as possible.But the creatures of Nocturnia have begun to act very strangely ... No one can seem to remember anything - including their own names or even Amelia's big birthnight party!Where have everyone's memories gone? And how can Amelia save them when they have all forgotten who she is? ...Show more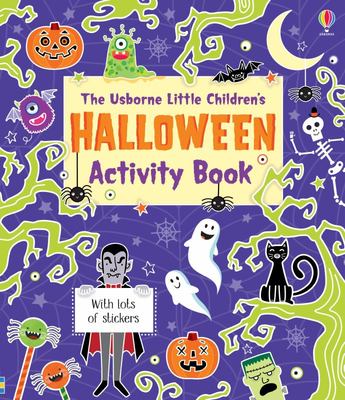 $14.99
AUD
Category: Activity/Novelty | Series: Little Children's Activity Books Ser.
This write-in, mixed-activity book is perfect for any quiet times when little children fancy sitting down and getting on with something. Packed with mazes, word searches, picture puzzles, colouring, dot-to-dot, spot-the-difference and more, there is something for every child. A fantastic pastime for jou rneys and for the days leading up to Halloween. ...Show more