Window
by Jeannie Baker
$16.99
AUD
Category: Picture Books | Reading Level: From 5 To 99
A big book version of this wordless, visually compelling look at our changing environment, featured on a government reading list for schools. A mother and baby look through a window at a view of wilderness and sky as far as the eye can see. With each page, the boy grows and the scene changes. At first, in a clear patch of forest, a single house appears. A few years pass and there is a village in the distance. By the time the boy is twenty, the village has developed into a city. The young man gets married, has a child of his own and moves to the country, where father and child look through the window of their new home at the undeveloped wilderness outside. Illustrated with elaborate and gorgeous collage constructions, Window is a wordless picture book that speaks volumes. ...Show more
$39.99
AUD
Category: Picture Books | Reading Level: 4-9
An innovative, two-in-one picture book follows a parallel day in the life of two families: one in a Western city and one in a North African village. (Ages 5-7)   Somewhere in Sydney, Australia, a boy and his family wake up, eat breakfast, and head out for a busy day of shopping. Meanwhile, in a small vi llage in Morocco, a boy and his family go through their own morning routines and set out to a bustling market. In this ingenious, wordless picture book, readers are invited to compare, page by page, the activities and surroundings of children in two different cultures. Their lives may at first seem quite unalike, but a closer look reveals that there are many things, some unexpected, that connect them as well. Designed to be read side by side--one from the left and the other from the right--these intriguing stories are told entirely through richly detailed collage illustrations. ...Show more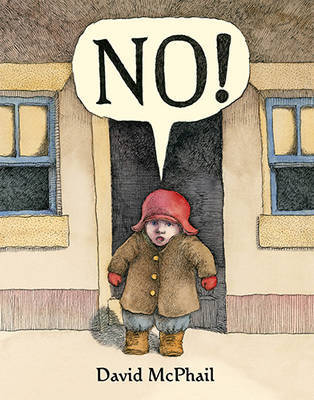 No!
by David McPhail
$16.99
AUD
Category: Wordless
Endorsed by Amnesty International. No. No? No! A little boy sets out to deliver a letter, witnessing acts of war on the way. But when he encounters a bully by the post-box, he decides that enough is enough. Almost wordless, but speaking volumes, No! dramatises conflict and its alternatives in a languag e that is accessible to everyone, young or old: beautiful paintings, executed with profound feeling and an artist's vision and wisdom. No! is the author's expression of hope that the playgrounds of the world, big and small, will soon become safer and friendlier for all. ...Show more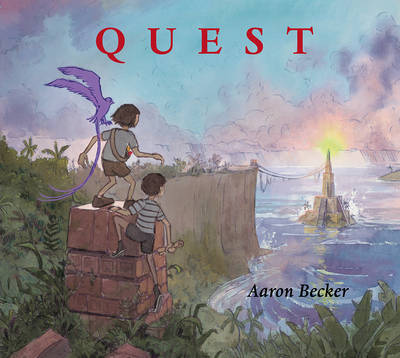 $27.99
AUD
Category: Wordless | Series: Journey
Aaron Becker, creator of "Journey," a Caldecott Honor book, presents the next chapter in his stunning wordless fantasy. A king emerges from a hidden door in a city park, startling two children sheltering from the rain. No sooner does he push a map and some strange objects into their hands than he is cap tured by hostile forces that whisk him back through the enchanted door. Just like that, the children are caught up in a quest to rescue the king and his kingdom from darkness, while illuminating the farthest reaches of their imagination. Colored markers in hand, they make their own way through the portal, under the sea, through a tropical paradise, over a perilous bridge, and high in the air with the help of a winged friend. "Journey "lovers will be thrilled to follow its characters on a new adventure threaded with familiar elements, while new fans will be swept into a visually captivating story that is even richer and more exhilarating than the first. ...Show more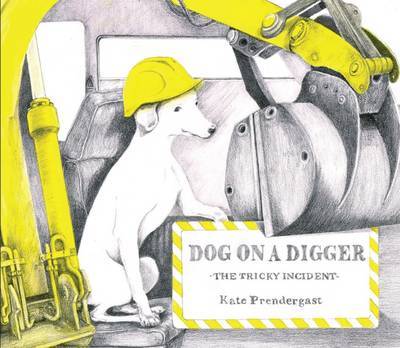 $24.99
AUD
Category: Wordless
Dog is helping his master on the building site when his little friend goes missing. Plucky Dog takes charge and cleverly brings the digger to the rescue.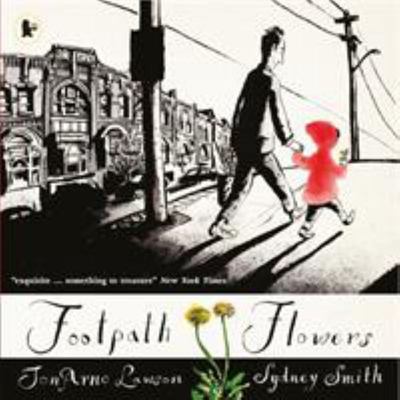 $14.99
AUD
Category: Picture Books
From award-winning poet JonArno Lawson comes a beautifully illustrated wordless picture book - an ode to the importance of small things, small people and small gestures. Now in paperback! In this wordless, beautifully illustrated picture book from award-winning poet JonArno Lawson, a little girl collect s wild flowers while her distracted father pays her - and their surroundings - little attention. Each flower the little girl gathers becomes a gift for a person or animal, and whether the gift is noticed or ignored, both giver and recipient are transformed by their encounter. An ode to the importance of small things, small people and small gestures, Footpath Flowers is a quiet but powerful testament to the joy that children can find in ordinary things and the mutual value of giving. Sydney Smith's illustration is beautifully observed - from his characters and cityscapes to the way he builds to a crescendo of emotion with his intuitive use of colour. ; A poetically choreographed, wordless picture book that communicates its compassionate message with enormous poignancy - and for the widest, most universal audience possible. ...Show more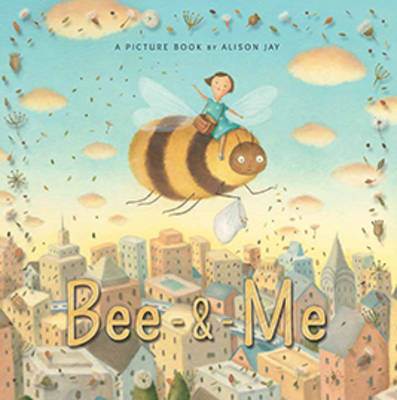 $24.99
AUD
Category: Wordless
We hear much about the plight of the bumble bee population and its implications for our planet's future. This picture book makes the story personal and brings a message of hope. A little girl befriends a bee, which takes her on a journey of discovery.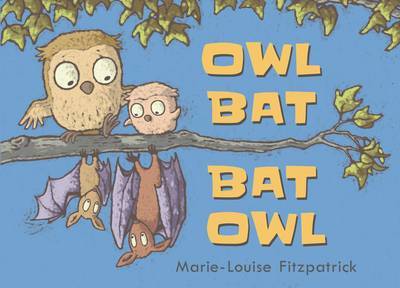 $24.99
AUD
Category: Wordless
From award-winning author and illustrator, Marie-Louise Fitzpatrick, comes a stunning wordless picture book that celebrates family, friendship and the power of togetherness. Mummy Owl and her three little owls live happily on their spacious branch. That is, until the bat family move in. And the new neig hbours (the owls up-top, the bats hanging below) can't help but feel a little wary of one another. Owls just don't mix with bats and bats don't mix with owls. But babies are curious little creatures and this curiosity, and a wild, stormy night, might just bring these two families together... ...Show more
$16.95
AUD
Category: Picture Books
Observed through the window of a house in a typical urban neighbourhood, each picture shows the developments of the land being reclaimed from built up concrete to a gradual greening, shown through the artist's collage illustrations. This is a hopeful environmental message.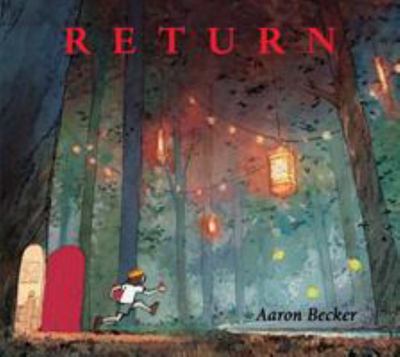 $27.99
AUD
Category: Picture Books | Series: Journey
Aaron Becker, creator of the award-winning Journey and its stunning, celebrated sequel, Quest, presents the final chapter in his luminous, wordless fantasy. Failing to get the attention of her busy father, a lonely girl turns back to a fantastic world for friendship and adventure. It's her third journey into the enticing realm of kings and emperors, castles and canals, exotic creatures and enchanting landscapes. But this time, it will take something truly powerful to persuade her to return home, as a gripping backstory is revealed that will hold readers in its thrall. ...Show more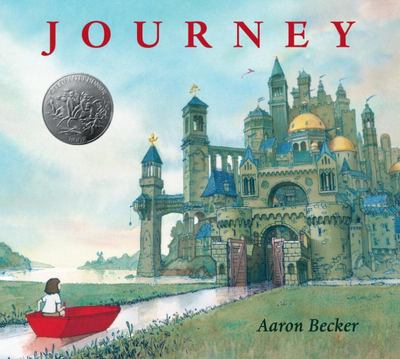 $27.99
AUD
Category: Wordless
Follow a girl on an elaborate flight of fancy in a wondrously illustrated, wordless picture book about self-determination -- and unexpected friendship. A lonely girl draws a magic door on her bedroom wall and through it escapes into a world where wonder, adventure, and danger abound. Red marker in hand , she creates a boat, a balloon, and a flying carpet that carry her on a spectacular journey toward an uncertain destiny. When she is captured by a sinister emperor, only an act of tremendous courage and kindness can set her free. Can it also lead her home and to her heart's desire? With supple line, luminous color, and nimble flights of fancy, author-illustrator Aaron Becker launches an ordinary child on an extraordinary journey toward her greatest and most exciting adventure of all. ...Show more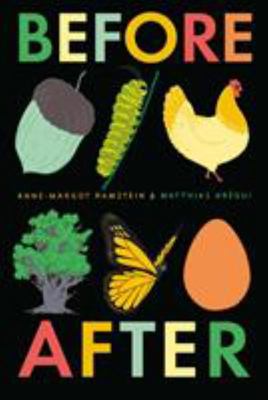 Before After
by Matthias Arégui; Anne-Margot Ramstein
$27.99
AUD
Category: Wordless | Reading Level: 5+
Which came first? No words are necessary in this beautiful, artfully humorous book, in which every turn of the page offers a surprise.   Everyone knows that a tiny acorn grows into a mighty oak and a caterpillar becomes a butterfly. But in this clever, visually enchanting volume, it's also true that a cow can result in both a bottle of milk and a painting of a cow, and an ape in a jungle may become an urban King Kong. Just as day turns into night and back again, a many-tiered cake is both created and eaten down to a single piece. With simple, graphic illustrations sure to appeal to even the youngest of children, this beautiful rumination on the passage of time will please the most discerning adult readers, too. ...Show more