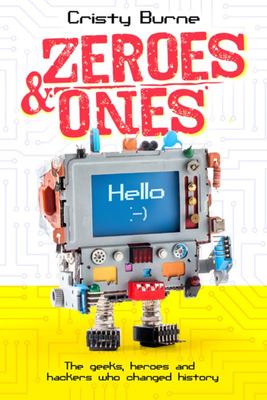 $24.99
AUD
Category: Encycopaedias, Science, Maths & reference materials
Fuelled by pizza, late nights and unparalleled geekery, this is the history of some of the world's most important milestones in the development of technology - from the earliest computers made of light bulbs and an old tin to Wikileaks and smartphones. Packed with weird facts, astonishing tidbits and ex traordinary anecdotes, travel around the world and meet the people who made the world we live in today. ...Show more
$35.00
AUD
Category: Animals & Natural World
Discover the world of the dinosaurs using your three-colour lens with this eye-popping prehistoric adventure, the fifth in the best-selling Illumi series from design duo Carnovsky.
$19.99
AUD
Category: Encycopaedias, Science, Maths & reference materials
Professor Terry Denton talks you through all you need to know about Earth, Life, the Universe and EVERYTHING (almost). Sure to engage anyone from the ages of 8 to 80 (and beyond), this is a funny, fascinating whistle-stop tour of the history and science of the universe, life on Earth, the ins and outs o f biology, geography, geology and the weather, how life evolved and how it works, and how people use the forces of nature around us to create amazing things. There's even a chapter on time! Get ready to laugh and be amazed at the world around you and within you. ...Show more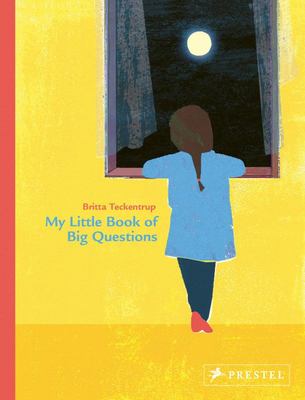 $34.99
AUD
Category: Non-fiction
In this profound and empathetic look at the questions children wonder about, Britta Teckentrup beautifully illustrates life's mysteries. What will my life be like? Will I be happy? Will I ever be able to reach the stars? There are no answers to these questions, but in this eloquent picture book Britta Teckentrup lets children know that they are not alone in asking them and gives parents an opportunity to start a conversation with their children about the questions that come up in their lives. A young girl stands on a chair to see what it's like to be tall. A boy stares towards the sky and wonders if birds enjoy flying. Friends argue, lovers embrace, the distant sun warms the earth, and people grow old. Using soft hues, bold outlines, and unusual textures, Teckentrup's illustrations help evoke the feelings surrounding each question. As they flip through the pages children and their parents will find endless opportunities to think about life's big questions and to have conversations that will be remembered for years. ...Show more
$35.00
AUD
Category: Encycopaedias, Science, Maths & reference materials
Australia's favourite science guru returns with a new haul of extraordinary stories from our incredible Universe - includes pop-up Dr Karl holograms! Dr Karl is surfing the Universe for all that's gnarly, awesome, weird and wonderful.Why is sharpening a pencil in space a risky business?What makes a suns et red and not blue?How far would the Earth's viruses reach if you laid them end to end?Which animal grows an anus every time it needs to poo?Find out how spiders can fly and count, whether 5G networks are safe, why we're running out of sand, and the answer to the Question on Everyone's Lips - how to make the best coffee.Plus loads more, including pop-up Karl holograms!So take a surfing safari with Dr Karl and get ready to Hang Ten - or wipe out. ...Show more
$14.99
AUD
Category: Biographies & Memoir | Series: Aussie Stem Star Ser.
Age range 9 to 14Georgia Ward-Fear is most famous for her research into shifting ecological paradigms and animal behaviour. She is also an adventurer, travelling extensively in her sea kayak. Georgia Ward-Fear's conservation journey has seen her travel the world, empower young girls to become environmen tal leaders, and carry out trailblazing work to save native animals from the threat of cane toads.An inspiring story of an adventurous spirit whose love of the natural world has made her a STEM superstar.    ...Show more
$19.99
AUD
Category: Encycopaedias, Science, Maths & reference materials
A bumper book of maths fun stuffed with things to draw, puzzle, invent, order, unscramble, code, decode for kids aged 7+ years from Australia's best known maths man. There's magic in maths - if you know where to look...
$49.99
AUD
Category: Biographies & Memoir | Series: Good Night Stories for Rebel Girls
The beloved New York Times bestsellers and Kickstarter crowdfunding sensations are available on audio for the first time, read by a star-studded fierce female cast including Alicia Keys, Ashley Judd, Danai Gurira, Esperanza Spalding, Janeane Garofalo, Mozhan Marn , Phillipa Soo, Rowan Blanchard, and Sam ira Wiley   Good Night Stories for Rebel Girls, Books 1-2 is packed with 200 bedtime stories about the lives of extraordinary women from the past and present, from Elizabeth I to Beyonc . Painters, scientists, dancers, chefs, astronauts, jazz singers, pharaohs, boxers, writers, political leaders...from every corner of the globe Each short biography is written in the style of a fairy tale, filling listeners with wonder and with a burning curiosity to know more about each hero.Good Night Stories for Rebel Girls, Books 1-2 will inspire young girls (and their mothers, their aunts, their cousins...) to be confident, to dream big, to cultivate their strength. Trade in princesses for presidents. Swap out Cinderella for Cleopatra tonight.Includes a PDF of two written exercises: "Write Your Story" & "Draw Your Portrait"   ...Show more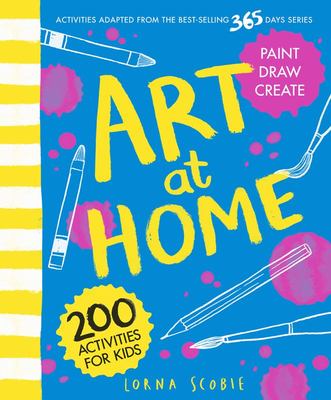 $19.99
AUD
Category: Art, music, language, craft and humanities
Art At Home is the wonderful new activity book by best-selling illustrator Lorna Scobie, filled with 200 engaging art activities for children. This creative ideas book features carefully adapted activities from her brilliant 365 series, in a larger format, perfect for kids aged 5-10 and is a great way t o keep your child busy at home, as well as providing a calm and imaginative way to spend time. Activities are varied, ranging from relaxing colouring and pattern-drawing tasks, to thought-provoking challenges such as designing a superhero or sketching a self-portrait. There are no rules in this book, but plenty of encouragement to explore, play and develop artistic skills. You will end up with a book your child feels proud of, as well as plenty of inspiration for further artistic projects. With simple instructions plus helpful prompts and ideas to explore different materials and techniques, Art at Home is the perfect way to get your child thinking creatively and to stimulate their imagination. ...Show more
$32.99
AUD
Category: Animals & Natural World
Dangerous animals get a bad rap, but this beautifully illustrated encyclopaedia helps us appreciate the incredible features of some of our more hair-raising animal species. With more than sixty of the most deadly and dangerous animals from across the world to explore, every page of this beautifully illu strated volume is more eye-opening than the last. You will learn interesting facts about these fascinating species, (many of which you won't have even known were deadly) such as how they have adapted to survive and whether we should be threatened by these animals or appreciate them for their incredible features. Children and adults alike will pore over the breathtaking scientific illustrations of unusual animals from the Cone Shell to the Wolverine and the Irukandji Jellyfish to the Slow Loris, debating their relative dangerous features, learning about science and nature along the way.  This gorgeous hardcover book is illustrated in exquisite detail by award-winning author and illustrator, Sami Bayly. A brilliant companion to The Illustrated Encyclopaedia of Ugly Animals. ...Show more
$22.99
AUD
Category: Art, music, language, craft and humanities
In 365 Days of Art in Nature, Lorna Scobie, invites the reader to take a closer look at the natural world - whether that's outside on location, or inside their own home - reminding us all that regardless of whether we live in the city or the countryside, wildlife is just on our doorstep.   Observe the s low, constant pace of the nature that surrounds you every day, and use it to inspire you in your art and creativity. Activities may include visiting a particular tree four times in the year and drawing it. How has it changed? Study the colors you find in autumn leaves. Explore drawing them in different materials.   Featuring nature-inspired quotes, breakaway activities to get you outdoors and plenty of supportive prompts and tips, this book will spark your imagination and help you to open your eyes and appreciate the natural beauty in our world. ...Show more
$14.99
AUD
Category: Biographies & Memoir | Series: Aussie Stem Star Ser.
Age range 9 to 14Fiona Wood is a plastic surgeon whose expertise in burns treatment came to the world's attention in 2002 in the wake of the Bali bombings. From defending the weak and fixing the broken to fighting for her chance to study medicine, the story of plastic surgeon and spray-on skin inventor Fiona Wood shows us the value of dreams, hard work, and having the courage to do what is right.'She revolutionised treatment and outcomes for burns patients around the world – and she continues to work tirelessly in this area, striving for a better future. I think everyone she meets comes away affected and uplifted by her spirit, stamina, generosity and courage. It was an extraordinary honour to work with Fiona to tell her story.' — Cristy Burne ...Show more