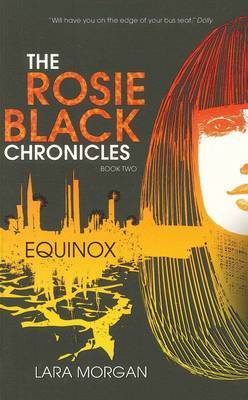 $22.95
AUD
Category: Young Adult | Series: Rosie Black Chronicles
Rosie's dad is locked away, Pip has abandoned her, and Riley isn't telling her the full story. Bent on revenge, Rosie is still working in secret to try and take down the evil Helios group. But what sacrifices is she prepared to make to destroy Helios?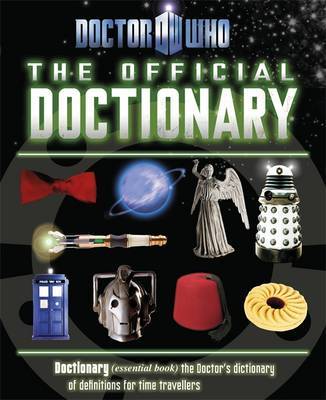 $19.99
AUD
Category: Young Adult | Series: Doctor Who
Have you ever wondered what the Doctor is actually talking about? Are you burning to find out what the Blinovitch Limitation Effect is? Or what regeneration really is? In this book, the Doctor takes you through all those tricky Time Lord words and phrases to teach you everything you need to know for tra velling through time and space in the TARDIS with him. ...Show more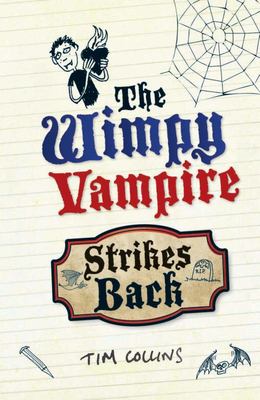 $14.95
AUD
Category: Young Adult | Series: Diary of a Wimpy Vampire
Nigel Mullet is just your average fifteen-year-old immortal vampire: he likes to play video games, laze about, awkwardly pursue girls, write in his diary and occasionally save the day. But now Nigel finds himself in charge of the vampire coven on the remote island of Hirta, a responsibility he's not par ticularly enjoying. He's sick of resolving petty disputes between vampires when he could be using his position to get to know the hot vamp girls who have been increasingly showing interest in him, especially the sultry Lenora. Power does have some other positives, though, such as having the biggest room in Hirta Castle and getting away without doing vampire history homework. When Nigel allows a recent coven recruit named Viktor to take over his role, the newcomer proves himself to be a brutal and merciless leader. The hapless Nigel is cajoled into becoming the leader of the resistance movement, but can he defeat the tyrant? Can he prove himself a leader of men (even though he's really not that bothered)? And will he get the girl? ...Show more
$19.99
AUD
$24.95
(19% off)
Category: Young Adult | Series: Mortal Instruments | Reading Level: very good
With two of the Mortal Instruments now in Valentine's hands, the world of the Shadowhunters teeters on the brink of civil war. Jace and the Lightwoods are recalled to Idris, the Shadowhunters' remote and hidden home country, where a search has began for the last of the Instruments, the Mortal Glass. Cla ry finds herself caught up in the chaos as the delicate social order of the Nephilim begins to shatter, pitting Downworlders and Shadowhunters against each other. When the City of Glass falls under attack, can Downworlders and Nephilim fight together to defeat Valentine, or will their longstanding hatred destroy them all? And when Clary discovers the unbelievable truth about her past, can she find Jace before it's too late? "The Mortal Instruments series is a story world I want to live in" Stephenie Meyer, author of 'Twilight'. ...Show more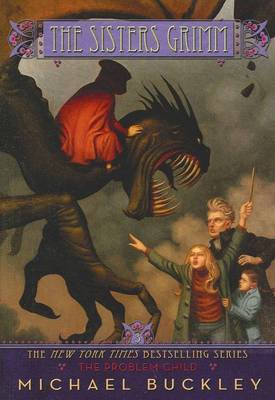 $15.99
AUD
Category: Young Adult | Series: Sisters Grimm
For Sabrina and Daphne Grimm, the latest in a long line of fairytale detectives, there is one mystery they want to solve more than any other. Who kidnapped their parents over a year ago? Sabrina enters the hideout of the Scarlet Hand, the sinister group of Everafters who are keeping her parents prisoner . She has a chance to rescue her mum and dad but is foiled by the most famous fairytale character in the world. How can a human child defeat a magic one? With the help of her little sister (who might be tougher than Sabrina realises) and a long-lost relative, Sabrina finds a powerful weapon for fighting her enemies, and discovers that magic has a high price. ...Show more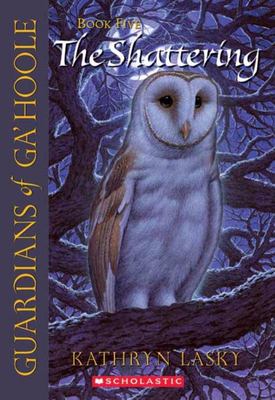 $12.99
AUD
Category: Young Adult | Series: Guardians of Ga'hoole Ser. | Reading Level: 10+
Fifth title in a mythic adventure series in which the heroes are owls! Soren's sister, Eglantine, is falling under the spell of a strange nightly dream. Just as Soren notices her trancelike state, the dreams become a deadly waking nightmare that puts the Great Tree of Ga'Hoole in terrible danger. In the midst of war, Eglantine has unwittingly become a spy for Kludd, leader of the Pure Ones. Brainwashed, she is powerless to prevent Kludd's forces from infiltrating the Ga'Hoole tree - and so a deadly conflict begins... ...Show more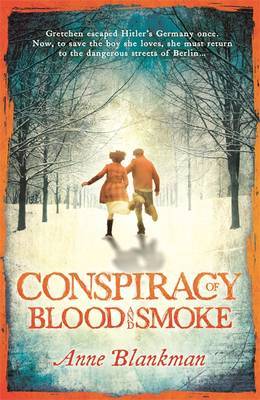 $19.99
AUD
Category: Young Adult | Series: Prisoner of Night and Fog
The follow-up to Anne Blankman's fantastic PRISONER OF NIGHT AND FOG, an explosive, fast-paced thriller set in the shadowy and dangerous world of Nazi Germany.   The girl known as Gretchen Whitestone has a secret: she used to be part of Adolf Hitler's inner circle. More than a year ago, she made an en emy of her old family friend and fled Munich to live in Oxford, posing as an ordinary German immigrant. Her love, Daniel Cohen, is a reporter in town, and Gretchen is content. Then a telegram sends Daniel back to Germany, and her world turns upside-down when she learns that Daniel is wanted for murder. To save him, she must return to her homeland and somehow avoid capture and recognition by her former friends, the Nazi elite. And as she and Daniel work to clear his name, they discover a deadly conspiracy stretching from the slums of Berlin to the Reichstag itself. Can they dig up the explosive truth and escape in time - or will Hitler discover them first? ...Show more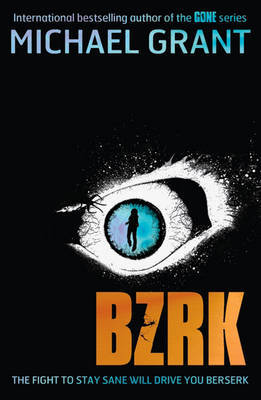 $19.95
AUD
Category: Young Adult | Series: BZRK
An epic new page-turner from the writer who gave us GONE. A global war is raging. You can't see it. It's inside you. And it changes everything. Sadie McLure wants to find her family's killers. Noah Cotton needs to know what drove his brother insane. Their search for answers will throw them into the asto nishing world of the nano - where biots and nanobots battle for supremacy, and the twitchers who control it all fight to stay sane. It's a fight for free choice. Every day could be their last. They've never felt more alive. Escapism doesn't get more thrilling than this. ...Show more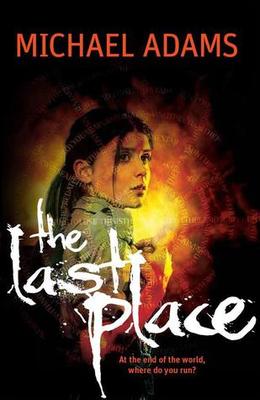 $19.99
AUD
Category: Young Adult | Series: Last Girl
Jack is more powerful than ever and has control of the one person Danby truly loves, her half-brother Evan. Determined to free Evan and rid the world of the evil that is Jack, Danby hatches a risky plan but will she pay the ultimate price to liberate those she loves?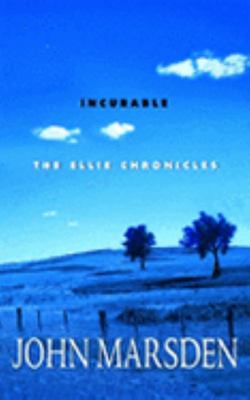 $14.95
AUD
Category: Young Adult | Series: ELLIE CHRONICLES | Reading Level: very good
Ellie has struggled to put the war behind her and lead a normal life. Although what's normal about your parents having been murdered; trying to run a farm and go to school; and bringing up a young boy who's hiding terrible secrets about his past? Packed full of action and high-drama, John Marsden delive rs another fast-paced adventure that will thrill old fans and new readers alike. ...Show more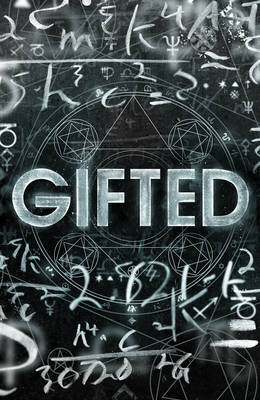 $19.99
AUD
Category: Young Adult | Series: Gifted
The Bishop of Oxford is very, very dead. At least the police think it's the Bishop - it's impossible to be sure, since someone has made off with his head. Fifteen-year-old Frank Sampson is the forensic sorcerer on the case. But he is easily distracted. By Kazia, the supposed victim's beautiful, and poss ibly dangerous, niece. By Marvo, his police colleague, who seems dead set on making his life difficult. By the terror that he's losing his Gift - the ability to work magic. And by all those stupid rules which get in the way of proving that everybody is wrong about the case ...except Frank. Donald Hounam has wrought a sharp, exciting, original new voice in teen fiction. ...Show more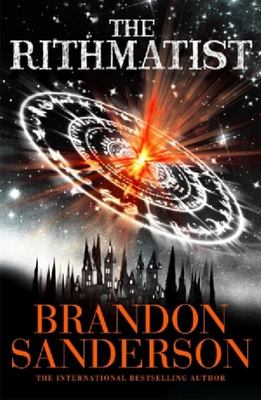 $16.99
AUD
Category: Young Adult
This is a fast-paced adventure for readers of all ages by bestselling author Brandon Sanderson, master of fantasy fiction. Here, in a school for the magically gifted, your talent could cost you your life... Joel is fascinated by the magic of Rithmatics, but few have the gift and he is not one of them. Undaunted, he persuades Professor Fitch to teach him magical theory. Joel can't infuse his protective lines and circles with power, or bring his chalk-drawn creatures to life, but he's quick to master the underlying geometric principles. His unique skills will soon face an extraordinary test when top Rithmatist students are kidnapped from his Academy. Since he's not a magic user, Joel appears to be safe - but he's desperate to investigate and prove himself. Then people start dying. However, can Joel really stop a killer alone? As even more students disappear, he realizes he'll need the help of Rithmatist apprentice Melody. Together, they must race to find clues before the killer notices them - and takes them out too. The Rithmatist is a New York Times bestseller and will be enjoyed by adult and young adult readers alike. The book features illustrations by Ben McSweeney, which depict the magical elements of the novel with great elegance and insight. ...Show more