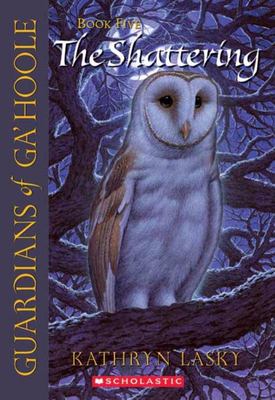 $12.99
AUD
Category: Young Adult | Series: Guardians of Ga'hoole Ser. | Reading Level: 10+
Fifth title in a mythic adventure series in which the heroes are owls! Soren's sister, Eglantine, is falling under the spell of a strange nightly dream. Just as Soren notices her trancelike state, the dreams become a deadly waking nightmare that puts the Great Tree of Ga'Hoole in terrible danger. In the midst of war, Eglantine has unwittingly become a spy for Kludd, leader of the Pure Ones. Brainwashed, she is powerless to prevent Kludd's forces from infiltrating the Ga'Hoole tree - and so a deadly conflict begins... ...Show more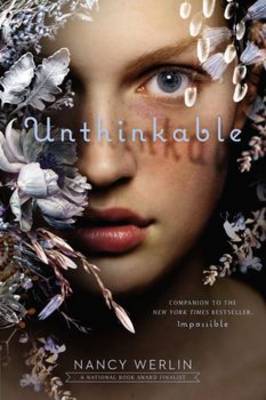 $14.99
AUD
Category: Young Adult
This much anticipated sequel to the New York Times Bestseller Impossible — a fantasy full of suspense, mystery, and romance — will appeal to fans of Beautiful Creatures, Raven Boys, and Wicked Lovely. Fenella was the first Scarborough girl to be cursed, hundreds of years ago, and she has been trapped i n the faerie realm ever since, forced to watch generations of daughters try to break this same faerie curse that has enslaved them all. But now Fenella's descendant, Lucy, has accomplished the impossible and broken the curse, so why is Fenella still trapped in Faerie?   In her desperation, Fenella makes a deal with the faerie queen: If she can accomplish three acts of destruction, she will be free, at last, to die.  What she doesn't realize is that these acts must be aimed at her own family—and if she fails, the consequences will be dire, for all of the Scarborough girls.   How can she possibly choose to hurt her own cherished family—not to mention the new man whom she's surprised to find herself falling in love with? But if she doesn't go through with the tasks, how will she manage to save her dear ones? * "Werlin pulls off quite a feat, making us care deeply for a character driven by selfish needs, intent on betrayal. The book, whose plot is irresistible, also raises large questions about the nature of security. . . . At its heart, this is a story about the many different levels of love."—Booklist starred review "Werlin, a deft storyteller and creative world-builder, weaves a twisting strand of faerie magic through the human realm, smoldering with sparks of romance and danger, just waiting to ignite." —Horn Book ...Show more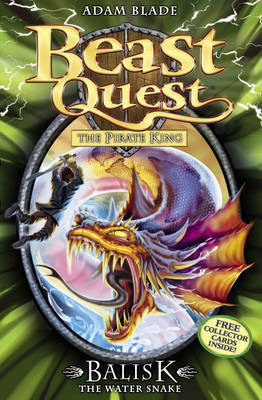 $14.99
AUD
Category: Young Adult | Series: Beast Quest: The Pirate King | Reading Level: 7-9
The first book in a brand new series featuring Sanpao the Pirate King. Freya and Silver are trapped in Tavania! To rescue them Tom must find the magical Tree of Being. But Sanpao the Pirate King has summoned six evil Beasts to stop him. Can Tom survive the deadly attacks of Balisk the Water Snake?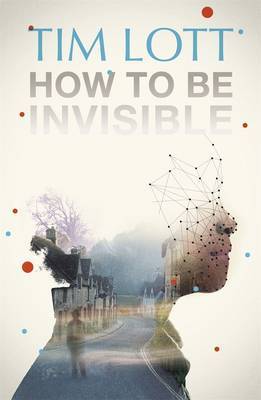 $16.95
AUD
Category: Young Adult
It was the 13th of September, 13 days after my 13th birthday, when I first learned how to be invisible. Strato Nyman couldn't be more of an odd-one-out. He's the only black kid in Hedgecombe-upon-Dray, he knows more about particle physics than his teacher, and he's constantly picked on by school bully L loyd Archibald Turnbull. It's only at home that he blends in to the background - his parents are too busy arguing to notice he exists. But one day, Strato picks up a dusty old book in a mysterious bookshop and learns how to become invisible. He soon discovers that people aren't always what they seem...and realizes standing out isn't so bad after all. A fearless, witty and constantly surprising novel told by a truly unique protagonist. It deals with the issues surrounding bullying, self-esteem, racism and divorce. Tim Lott is an award-winning author of both fiction and non-fiction. ...Show more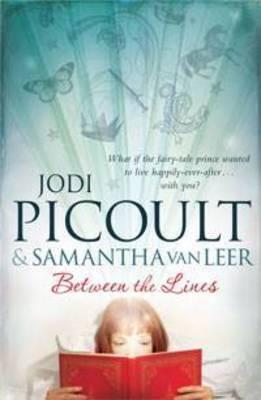 Between the Lines
by Jodi Picoult & Samantha van Leer
$24.99
AUD
Category: Young Adult
What happens when happily ever after...isn't? Delilah hates school as much as she loves books. In fact, there's one book in particular she can't get enough of. If anyone knew how many times she has read and re-read the sweet little fairy tale she found in the library, especially the popular kids, she'd be sent to social Siberia forever. To Delilah, though, this fairy tale is more than just words on the page. Sure, there's a handsome (well, okay, hot) prince, and a castle, and an evil villain, but it feels as if there's something deeper going on. And one day, Delilah finds out there is. Turns out, this Prince Charming is real, and a certain fifteen-year-old loner has caught his eye. But they're from two different worlds, and how can it ever possibly work? Together with her daughter Samantha Van Leer, Jodi Picoult has written a classic fairy tale with a uniquely modern twist. ...Show more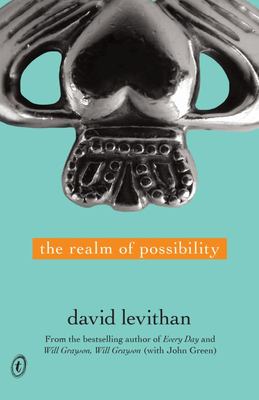 $19.99
AUD
Category: Young Adult
Enter The Realm of Possibility and meet a boy whose girlfriend is in love with Holden Caulfield; a girl who loves the boy who wears all black; two boys pondering their first anniversary; and a girl who writes love songs for a girl she can't have. These are just a few of the captivating characters reade rs will get to know in this intensely heartfelt new novel about those ever changing moments of love and heartbreak that go hand-in-hand with high school. David Levithan plumbs the depths of teenage emotion to create an amazing array of voices. So, enter their intricately interconnected lives and prepare to welcome the realm of possibility open to us all. ...Show more
$12.99
AUD
Category: Young Adult | Reading Level: Teen - Grade 7-9, Age 12-14
A brilliantly brain-warping thriller and a love story that leaps back and forth in time - All Our Yesterdays is an amazing first novel, perfect for fans of The Hunger Games. Em is locked in a bare, cold cell with no comforts. Finn is in the cell next door. The Doctor is keeping them there until they tel l him what he wants to know. Trouble is, what he wants to know hasn't happened yet. Em and Finn have a shared past, but no future unless they can find a way out. The present is torture - being kept apart, overhearing each other's anguish as the Doctor relentlessly seeks answers. There's no way back from here, to what they used to be, the world they used to know. Then Em finds a note in her cell which changes everything. It's from her future self and contains some simple but very clear instructions. Em must travel back in time to avert a tragedy that's about to unfold. Worse, she has to pursue and kill the boy she loves to change the future ... ...Show more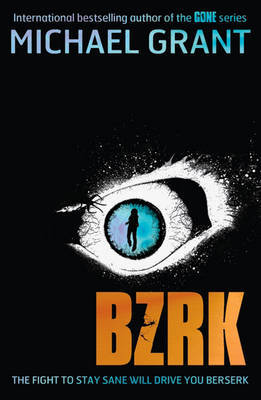 $19.95
AUD
Category: Young Adult | Series: BZRK
An epic new page-turner from the writer who gave us GONE. A global war is raging. You can't see it. It's inside you. And it changes everything. Sadie McLure wants to find her family's killers. Noah Cotton needs to know what drove his brother insane. Their search for answers will throw them into the asto nishing world of the nano - where biots and nanobots battle for supremacy, and the twitchers who control it all fight to stay sane. It's a fight for free choice. Every day could be their last. They've never felt more alive. Escapism doesn't get more thrilling than this. ...Show more
$19.99
AUD
$24.95
(19% off)
Category: Young Adult | Series: Mortal Instruments | Reading Level: very good
With two of the Mortal Instruments now in Valentine's hands, the world of the Shadowhunters teeters on the brink of civil war. Jace and the Lightwoods are recalled to Idris, the Shadowhunters' remote and hidden home country, where a search has began for the last of the Instruments, the Mortal Glass. Cla ry finds herself caught up in the chaos as the delicate social order of the Nephilim begins to shatter, pitting Downworlders and Shadowhunters against each other. When the City of Glass falls under attack, can Downworlders and Nephilim fight together to defeat Valentine, or will their longstanding hatred destroy them all? And when Clary discovers the unbelievable truth about her past, can she find Jace before it's too late? "The Mortal Instruments series is a story world I want to live in" Stephenie Meyer, author of 'Twilight'. ...Show more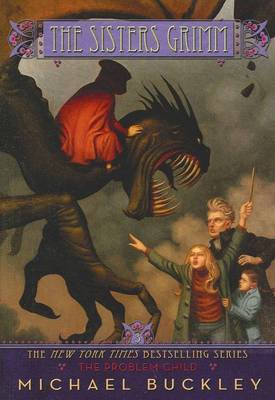 $15.99
AUD
Category: Young Adult | Series: Sisters Grimm
For Sabrina and Daphne Grimm, the latest in a long line of fairytale detectives, there is one mystery they want to solve more than any other. Who kidnapped their parents over a year ago? Sabrina enters the hideout of the Scarlet Hand, the sinister group of Everafters who are keeping her parents prisoner . She has a chance to rescue her mum and dad but is foiled by the most famous fairytale character in the world. How can a human child defeat a magic one? With the help of her little sister (who might be tougher than Sabrina realises) and a long-lost relative, Sabrina finds a powerful weapon for fighting her enemies, and discovers that magic has a high price. ...Show more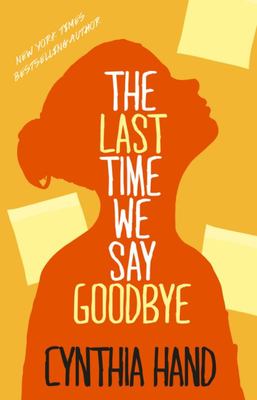 $19.99
AUD
Category: Young Adult
THE LAST TIME WE SAY GOODBYE is a poignant, layered and compelling novel about a teenage girl grappling with the suicide of her younger brother Ages: 13+ The last time Lex was happy was before. When she had a family that was whole. A boyfriend she loved. Friends who didn't look at her like she might br eak down at any moment. Now she's the girl whose brother killed himself. And it feels like that's all she'll ever be. As Lex starts to put her life back together, she tries to block out what happened the night Tyler died. But there's a secret she hasn't told anyone - a text Tyler sent, that could have changed everything. Lex's brother is gone. But Lex is about to discover that the past doesn't have to define the present. From New York Times bestselling author Cynthia Hand comes a story of love, loss and learning how to let go. ...Show more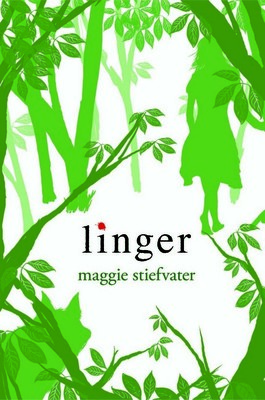 $19.99
AUD
Category: Contemporary | Series: Wolves of Mercy Falls Ser.
In Maggie Stiefvater's thrilling sequel to Shiver, love is the question and the answer.   FORMAT: 8 CDs, UnabridgedNARRATORS: Jenna Lamia & David Ledoux   In Maggie Stiefvater's Shiver, Grace and Sam found each other. Now, in Linger, they must fight to be together. For Grace, this means defying her parents and keeping a very dangerous secret about her own well-being. For Sam, this means grappling with his werewolf past . . . and figuring out a way to survive into the future. Add into the mix a new wolf named Cole, whose own past has the potential to destroy the whole pack. And Isabelle, who already lost her brother to the wolves . . . and is nonetheless drawn to Cole. ...Show more