$14.99
AUD
Category: Board Books
A joyous version of the nativity story told by a curious little owl. It is a silent night and Little Owl is sitting in their tree with a waiting feeling, when a star sparkles along. "Come with me," says the star, and Little Owl follows, as do three men on camels and shepherds with their sheep. They soon find themselves part of the happiest scene on Earth. Perfect for small hands, this sturdy board book features a sparkly gold starburst foil effect on the cover and a triumphant last page! ...Show more
$27.99
AUD
Category: Christmas
A brand-new Crayons book from the #1 New York Times best-selling duo Drew Daywalt and Oliver Jeffers. This hilarious interactive book has letters, games, ornaments, a poster and even a pop-up Christmas tree - perfect for the festive season! ' Tis the season for all of us to write our Christmas wish list s. But everyone knows - even the Crayons - that the best presents are the ones that you give. In this unique book, readers join in as Duncan, the Crayons and their families celebrate the festive season. With real, folded letters to pull from their envelopes and read, games, press-out ornaments, a poster and a pop-up tree, this book is the perfect gift for fans of The Day the Crayons Quit and The Day the Crayons Came Home. ...Show more
$29.99
AUD
Category: Christmas | Series: Illustrated Originals
Ebenezer Scrooge is a mean-spirited old man who hates everything - even Christmas! But when three spirits visit him one Christmas Eve, Scrooge is taken on a journey into the past, present and future that will change him forever.
$24.99
AUD
Category: Christmas
The First Christmas perfectly captures the wonder of the nativity and celebrates the Christmas spirit of giving and togetherness. Full of hope for the future and the joy of family, this is a classic picture book to share, year after year.
$24.99
AUD
Category: Christmas
Santa receives letters of Christmas wishes from children all over the world. But this year there's one that just doesn't make sense. What does this child want for Christmas? Santa is determined to find out! An irresistible festive follow-up to the internationally bestselling Dragon Post and Beast Feast . This joyous novelty book sparkles with Emma Yarlett's vibrant illustrations and quirky humour, and is full of lots more hilarious letters to open.   ...Show more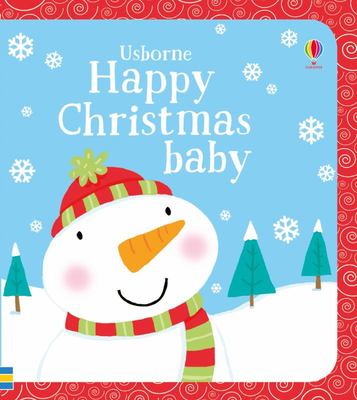 Happy Christmas Baby
by Fiona Watt; Stacey Lamb (Illustrator)
$4.99
AUD
Category: Christmas | Series: Very First Words Ser.
This delightful soft book is specially designed for babies. It features lots of Christmassy things to look at and bright scenes to explore.
$12.99
AUD
Category: Christmas | Series: Flap Books
A flap book to introduce little children to the story of baby Jesus. Warm and friendly illustrations by Rosalinde Bonnet make this classic story accessible to the very young.
$14.99
AUD
Category: Christmas
An enchanting Christmas gift with exquisite cut-paper silhouettes of the Nativity. Each delicate scene is beautifully decorated with red, white and gold, and brings the Christmas story of the Angel Gabriel, Baby Jesus, the Shepherds and the Three Wise Men to life.
$14.99
AUD
Category: Christmas | Series: That's Not My...
A new festive addition to the bestselling and award-winning touch-feely series. Very young children will enjoy the bright and colourful illustrations while the different texture patches help develop sensory awareness.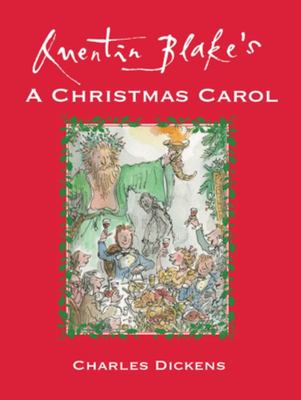 $20.99
AUD
Category: Classics/Collections
Charles Dickens' ghostly tale of Ebenezer Scrooge has become as much a part of Christmas as trees and stockings, plum pudding and mistletoe. Containing atmospheric artwork, this edition aims to bring Dickensian London and its inhabitants to life.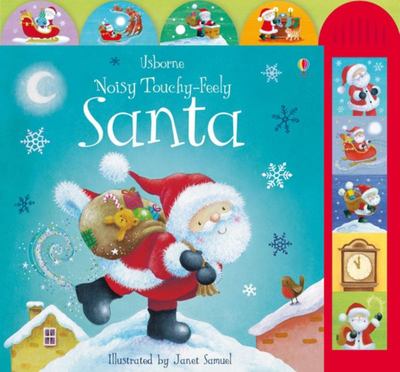 $29.99
AUD
Category: Christmas | Series: Noisy Touchy-Feely Ser.
Children will love following Santa as he sets out with his reindeer, flies through the night sky, walks over rooftops and leaves presents in the house.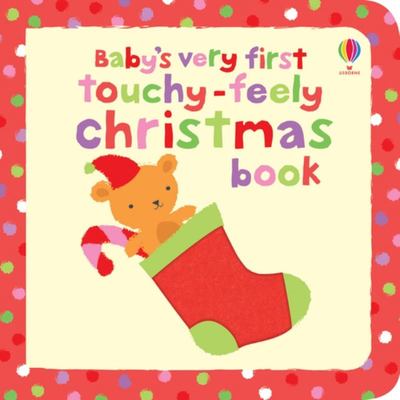 $14.99
AUD
Category: Christmas | Series: Baby's Very First
A Christmas book for babies containing high-contrast illustrations that are easy for babies to focus on, as well as touchy-feely patches to bring the pictures to life.