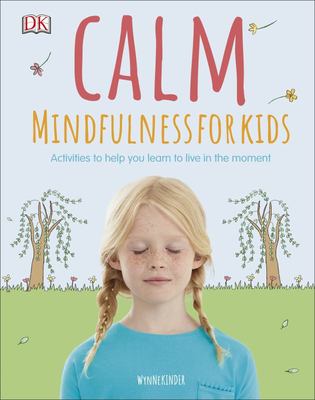 $19.99
AUD
Category: Mindfulness
Teach your kids how to focus their thoughts and notice the world around them with this fun mindfulness kids activity book. Mindfulness activities are a great way to teach children about their thoughts and feelings and how to understand them - while having fun at the same time. This book is packed with a ctivities - make a mindfulness jar, learn how to appreciate food with mindful eating, and get out into nature and explore the outside world. Calm: Mindfulness for Kids has everything you need to know about focusing your child's mind to help them enjoy and appreciate things that they take for granted every day, while boosting their confidence and self-esteem. Children are guided through each activity, to make sure they achieve maximum enjoyment and awareness. All children will learn and react to each activity in a different way and parent's notes give advice on how to encourage children to embrace mindfulness in the modern world. Each specially designed activity is flexible for each child's needs and inspires them to seek calmness and tranquility in all situations. Calm: Mindfulness for Kids shows that supporting a child's positive mental health doesn't need to be expensive, time-consuming, or difficult. Activities help children to de-stress, focus, and get moving while having fun. ...Show more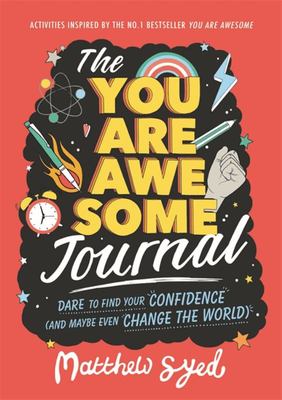 $16.99
AUD
Category: Mindfulness
Find your way to awesome with this brilliant toolkit of goals, plans and challenges! Boys and girls everywhere have been discovering that they can be awesome thanks to bestselling author Matthew Syed. Now he's created an interactive journal full of life hacks, challenges and activities to give kids the confidence to come up with their own plan of action to be the best they can be. Because, with the right mindset, you really CAN do (almost) anything, whether you want to supercharge your maths, try out for the team or be the first person to walk on Mars. Whether setting out their goals, planning the best practice ever, keeping calm with breathing exercises or making paper aeroplanes to understand marginal gains, readers will love the brilliant activities in The You Are Awesome Journal. This is the perfect toolkit for anyone who dreams big - and who wants to make those dreams come true. Praise for YOU ARE AWESOME: 'Great book for young children about determination, resilience, self-confidence.' - Phil Neville, former England footballer and head coach of England Women 'I have lost track of the number of people recommending YOU ARE AWESOME by Matthew Syed. An accessible, practical approach to helping kids develop a growth mindset.' - The Bookseller 'An awesome book about becoming awesome. How inspiring it is to know that there's a path to awesomeness and that anyone - absolutely anyone - can go down that path. This book shows you how.' - Professor Carol Dweck, Professor of Psychology, Stanford University 'Grab yourselves a copy folks, this is wonderful and insightful.' - Author Giles Paley-Phillips 'I read YOU ARE AWESOME in one go, and then read it again! It answered so many questions I had about how to get better at some of the things I struggle with. It has stories of how others have been successful and makes you feel that you can do it too. After reading YOU ARE AWESOME I've changed how I approach difficult things. I've told all my friends to read it!' - Freddie, age 10 'I loved this book. YOU ARE AWESOME really builds your confidence and shows you how the right mindset can help you achieve your dreams. It shows that you have to be brave, prepare for failure and have self-belief. I will definitely be using some of the principles in this book to tackle some everyday challenges and other bigger ones too. A definite must read for anyone who wants to achieve more with their lives and build their confidence.' - Ella, age 13 ...Show more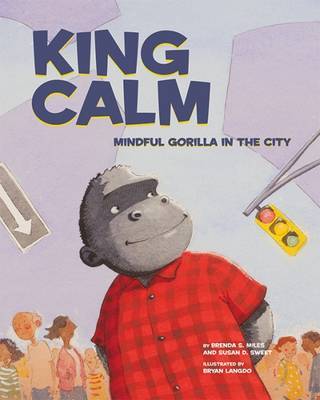 $17.99
AUD
Category: Mindfulness
Marvin is a calm and mindful gorilla living peacefully in the city, enjoying every minute of his day, unlike his sassy, curt, irreverent former Empire State-climbing Grandpa.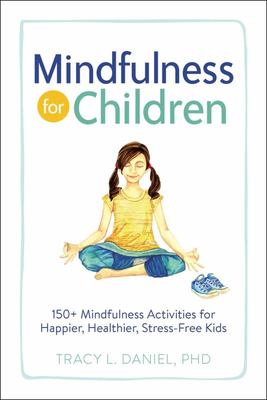 $24.99
AUD
Category: Mindfulness
Introduce your children to the practice of mindfulness so they can learn to reduce stress, regulate behavior and emotions, and develop a positive self-image along the way. Mindfulness and meditation are becoming increasingly integrated into everyday life as effective ways to improve both physical and m ental health. Make sure the whole family--even the little ones--are embracing the full range of benefits with Mindfulness for Children.   Start your family's mindfulness practice with these exercises for achieving peace, calm, and positivity. These simple activities will help you and your child get ready for bedtime, calm down after a stressful situation, discuss your feelings in a safe environment, and more. For example, for energetic children, try a short walk or do some easy, calming yoga poses to sharpen focus. With over 150 meditations for different situations, there's a strategy in Mindfulness for Children fit for every moment and every family. ...Show more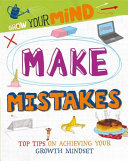 Grow Your Mind: Make Mistakes
by Alice Harman; David Broadbent (Illustrator); Izzi Howell
$26.99
AUD
Category: Mindfulness | Series: Grow Your Mind Ser.
Help children, aged 7 plus, understand why making mistakes helps you learn, and why taking risks and challenging yourself makes your brain stronger and more powerful. This book is packed with fun and varied ways for children to improve concentration, positivity, confidence and mental wellbeing in a way that works for them. Grow your Mind is a series of books that explore how we develop a 'Growth Mindset' - when children believe they can get smarter, they understand that effort makes them stronger and then the extra time and effort they put in can lead to higher achievement, confidence and self-satisfaction. Written in consultation with Katherine Muncaster, a leading headteacher who has implemented a renowned growth mindset programme in her school, this is a must have for any school, or parent, with wellbeing on their agenda. Part of a series of 8 titles: Ask for Help, Boost Your Brain, Build Resilience, Don't Panic, Face Your Fears, Make Mistakes, Think Positive, Work Smarter. ...Show more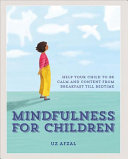 $27.99
AUD
Category: Mindfulness
This inspirational and timely guide is about how mindfulness helps children, why it's becoming more popular and how to do it. It combines practical exercises that children can complete alongside their parents/carers with a fun and engaging commentary on the theory and science behind the practice. Uz tak es you through the day, from waking, eating, learning and appreciating to sleeping, including exercises for how to cope with exams, how to deal with the screen culture and what mindfulness practises you can do in holiday time. Together, this gives the reader an enjoyable and accessible path into the practice of mindfulness for children.   Many schools are not able to include mindfulness in their curricula and educators and parents alike are eager to have more guidance on how to support children. This current era of rising levels of child mental health, with the pressures in schools as well as the increasingly fast-paced, digitized and image-obsessed world is having a really negative effect.Mindfulness for Children is a positive and practical tool that will give children the skills to manage their feelings, increase their confidence and concentration levels as well as aiding their transition to secondary school. And it can help parents and caregivers, too, by promoting happiness and relieving stress. ...Show more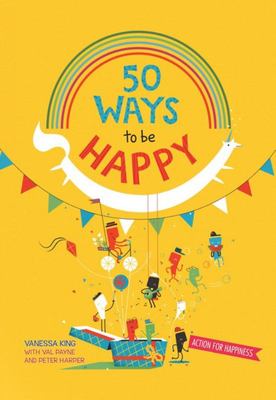 $19.95
AUD
Category: Mindfulness
What can you do to help yourself (and others) feel happier? This book is packed full of activities and ideas to try with family, friends and on your own. So, whether you feel happy right now and want to stay that way or you need some ideas to help you feel happier, this book is for you. It's a cheerful, fun, inspiring, and varied collection of projects for creative, happy and thinking individuals, containing a mixture of step-by-step projects and shorter activity ideas that encompass happiness-inspiring crafts, mindfulness, relaxation, and positivity techniques, and fun ways to get active and boost happiness outdoors. Read through the book from start to finish or dip in and out as the mood you. What's more, these activities are great to repeat time and again as a child builds their happiness skills and incorporates techniques into their daily life. For younger children, parents and carers may wish to work through the book with them, offering guidance and support, whereas more confident readers, 'tweens', and young teens will be able to enjoy engaging with the book independently. Each of the 50 activities relates to one of Action for Happiness's 10 key evidence-based ways to increase happiness and wellbeing: 1. Giving - doing things for others 2. Relating - connecting with people 3. Exercising - taking care of your body 4. Awareness - living life mindfully 5. Trying out - keep learning new things 6. Direction - have goals to look forward to 7. Resilience - find ways to bounce back 8. Emotions - look for what's good 9. Acceptance - be comfortable with who you are 10. Meaning - be part of something bigger ...Show more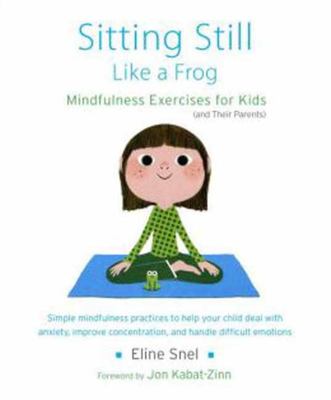 $29.99
AUD
Category: Mindfulness | Reading Level: General Adult
Simple mindfulness practices to help your child (ages 5-12) deal with anxiety, improve concentration, and handle difficult emotions. Includes a 60-minute audio CD of guided exercises read by Myla Kabat-Zinn. Mindfulness--the quality of attention that combines full awareness with acceptance of each mome nt, just as it is--is gaining broad acceptance among mental health professionals as an adjunct to treatment. This little book is a very appealing introduction to mindfulness meditation for children and their parents. In a simple and accessible way, it describes what mindfulness is and how mindfulness-based practices can help children calm down, become more focused, fall asleep more easily, alleviate worry, manage anger, and generally become more patient and aware. The book contains eleven practices that focus on just these scenarios, along with short examples and anecdotes throughout. Included with purchase is an audio CD with guided meditations, voiced by Myla Kabat-Zinn, who along with her husband, Jon Kabat-Zinn, popularized mindfulness-based stress reduction (MBSR) as a therapeutic approach. ...Show more
$19.99
AUD
Category: Mindfulness | Series: Lonely Planet Kids
It's hard to believe that you could change the world, but it's true! We'll show you loads of awesome ways to help out family, friends, yourself and the planet - and show how you're never too young to make a big difference. Includes random acts of kindness, craft projects, energy-saving ideas and much mo re. 101 Small Ways to Change the Worldis a practical, fun and creative book to inspire you at home, school and in your local community and beyond! Remember, all big ideas start with just one person who decides to do things differently. You could be that person. Ideas for Caring for Others include: Talk to a new kid in class Start an after-school club Eat less meat Donate clothes and food Ideas for Caring for the Planet include: Say "no" to plastic Buy local food and drink Plant a tree Take a shorter shower Ideas for Caring for Yourself include: Love yourself and stand tall Disconnect and get outside Be active Spend more time with family About Lonely Planet Kids: Lonely Planet Kids - an imprint of the world's leading travel authority Lonely Planet - published its first book in 2011. Over the past 45 years, Lonely Planet has grown a dedicated global community of travellers, many of whom are now sharing a passion for exploration with their children. Lonely Planet Kids educates and encourages young readers at home and in school to learn about the world with engaging books on culture, sociology, geography, nature, history, space and more. We want to inspire the next generation of global citizens and help kids and their parents to approach life in a way that makes every day an adventure. Come explore! ...Show more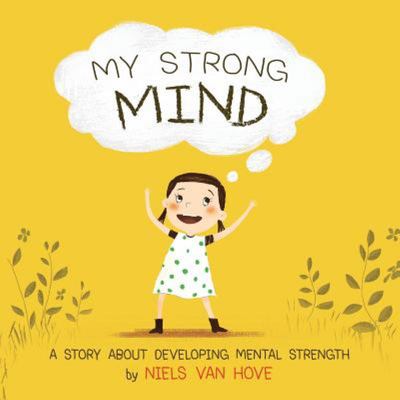 $29.99
AUD
Category: Mindfulness
Do you want to teach your children about Confidence, Resilience and a Growth Mindset? With My Strong Mind your children will be introduced to mental strength and learn about techniques to develop their own strong mind. The story is about Kate, a sporty and happy girl who uses her strong mind to tackle h er daily challenges with a positive attitude. ...Show more
$24.99
AUD
Category: Picture Books
A timely reminder for children and adults alike to slow down, stop and appreciate the world around us. From a fast-paced metropolis, to the greener, magical places of a young girl's imagination, Slow Down, World is a whimsical journey towards mindfulness.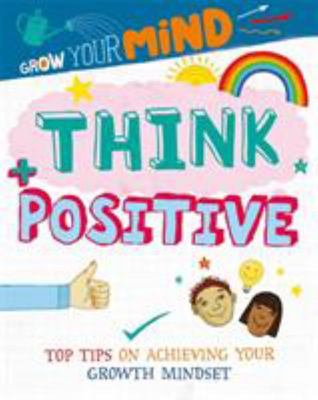 Think Positive
by Alice Harman; David Broadbent (Illustrator)
$26.99
AUD
Category: Mindfulness | Series: Grow Your Mind Ser.
Help children, aged 7 plus, focus on the good rather than the bad on any situation. This book is packed with fun and varied ways for children to think positively, celebrate their succcesses and appreciate what they have. Grow your Mind is a series of books that explore how we develop a 'Growth Mindset' - when children believe they can get smarter, they understand that effort makes them stronger and then the extra time and effort they put in can lead to higher achievement, confidence and self-satisfaction. Written in consultation with Katharine Muncaster, a leading headteacher who has implemented a renowned growth mindset programme in her school, this is a must have for any school, or parent, with wellbeing on their agenda. Part of a series of 8 titles: Ask for Help, Boost Your Brain, Build Resilience, Don't Panic, Face Your Fears, Make Mistakes, Think Positive, Work Smarter. ...Show more