$19.99
AUD
Category: Gardening, environment, sustainability
If you are a kid with big dreams and a passion for what is right, you're a world-changer in the making. There's a lot that can be changed by just one person, if you know what to do. Start by making yourself into the awesome person you want to be by learning all about self-care and kindness. Using those skills, work your way up to creating activist campaigns to tackle climate change or social injustice. This fun and inspiring guide to making the world a better place and becoming a good citizen is packed with ideas and tips for kids who want to know how to make a difference. Through ideas as small as creating a neighbourhood lending library to as important as public speaking and how to talk about politics, How to Make a Better World is a practical guide to activism for awesome kids. ...Show more
$19.99
AUD
Category: Gardening, environment, sustainability | Reading Level: 8.5 Kids Non Fiction
How to Save the Whole Stinkin' Planet will take you on a garbological adventure like no other. From diving into the rubbish bin and delving around in the landfill, to rummaging through the recycling and digging about in compost. As a waste warrior in training, you will earn points and badges as you work your way through each chapter, completing activities, DIYs and eco-experiments. Whether you are conducting your own bin audit, creating a landfill model or making a mini compost heap - all this waste warrior training will be enhancing your understanding of waste management and the impact our household rubbish is having on the planet. ...Show more
$12.99
AUD
Category: Gardening, environment, sustainability
Learn about the dangers of single-use plastics and pick up tips on what you can do to help through teenage activists Amy and Ella. This environmental book will teach young activists about the dangers of plastic pollution and climate change, but also to help them find their voice. Amy and Ella want their book to help young readers shout about the issues they are passionate about and inspire them to become young activists in their own right. Filled with facts about the dangers of plastics, as well as tips on what you can do to help, it's the ultimate practical guide to ridding the world of single-use plastics from two young activists. ...Show more
$29.95
AUD
Category: Birds
The ultimate guide to keeping chickens in your backyard. The more obvious rewards of chicken ownership - like delicious fresh eggs daily and fabulous cost-free fertiliser - are well known. Chickens even help keep the number of pest insects in your garden. But there are other benefits too, not least of w hich is the endless entertainment you get watching them scratch, peck, socialise and preen. This book includes all the information you need to keep your very own chickens- How to choose a breed suited to your needs, space and climate How to choose and build or buy a coop How to care for your chickens How to breed chicks successfully Keeping Chickenswill show you how easy, fun and satisfying owning chooks can be. ...Show more
$29.99
AUD
Category: Gardening, environment, sustainability
The official children's book to the Netflix original documentary series, Our Planet, with a foreword by Sir David Attenborough. This glorious visual celebration of the natural world combines extraordinary photography from the series with stunning illustrations from acclaimed artist, Richard Jones. Lose yourself in icy landscapes, dense jungles and endless oceans. Learn how our fascinating habitats, and the plants and creatures living there, interconnect to create the one place we all call home - Our Planet. This beautifully written and informative book for children has an uplifting message of hope that will strike a chord with all the family. The perfect gift for families the world over to treasure forever. 'You will be among the next characters who can, if they wish, tell the most extraordinary story of all - how human beings in the twenty-first century came to their senses and started to protect Planet Earth' Sir David Attenborough ...Show more
$14.99
AUD
Category: Gardening, environment, sustainability
Think you can't do anything about the world's problems? Have HOPE! Having hope means that we can make a change. And the kids of Australia have heaps of HOPE! Open your eyes, take a look around and Help Our Planet Every day. From the city to the country to the coast, we all live in different ways but we share this one world and together we can make it better. Full of case studies from kids, practical tips and easy activities that can involve your school, family and community, this book provides a simple guide to making a difference. Don't be afraid to start! ...Show more
$19.99
AUD
Category: Gardening, environment, sustainability
Kids are on a mission to save the Earth! Recycle and Remakeis the hands-on, practical guide you need to get started. This gentle, but empowering book is full of creative making activities, information, and ideas that give young eco-warriors (like you!) the know-how to really help the environment. With R ecycle and Remake, you will soon be saving trees by making your own seeded recycled paper from junk mail, cleaning up the oceans by turning old carrier bags into kites, friendship bracelets, and colourful weaved baskets, and repurposing a cardboard box into a periscope. You'll also learn about sustainable energies by creating a simple solar oven, cutting down on cling-film by making a food wrap from scrap cotton and beeswax, and turning an old tshirt into a reusable tote bag so you never need to buy a plastic carrier bag again. You can even grow new plants to clean the air in your own upcycled milk bottle planters and using homemade compost. As you make and create, you will learn kid-friendly facts about the big issues our planet is facing. Each of the activities directly relates to an environmental hot topic, such as plastic pollution, food waste, or deforestation. Budding environmentalists all over the world are feeling inspired to do their bit for our unique planet. This future-friendly book is here to guide you with all the information, ideas, tips, and tools you need to be part of the solution. ...Show more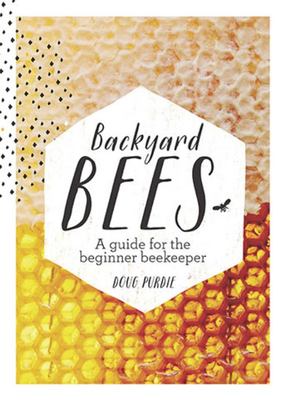 $35.00
AUD
Category: Insects & bugs
Just about anyone can keep bees. All you need is a bit of space in your backyard (or on your rooftop) and a little love for the creatures that pollinate the vegie patches of your neighbourhood. Once introduced to the charms of beekeeping and the taste of warm honeycomb direct from the hive, you'll be ho oked. Backyard Bees is the ultimate guide to installing and maintaining a hive through the seasons. Learn how easy it is to keep happy, healthy bees, and how and when to harvest the liquid gold. Including extensive advice on choosing a hive and the equipment you need; case studies and anecdotes from beekeepers from all walks of life; and 20 delicious recipes for all that honey, from Toasted Honey Granola to Bees Knees Cocktails.   ...Show more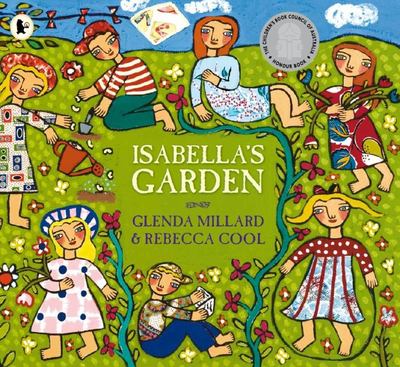 $16.95
AUD
Category: Picture Books
A lyrical, uplifting picture book explores the growth and continual change that goes on in a much-loved garden.   This is the sun that kisses the clouds that cried the rain that soaks the seedsthat sleep in the soil, all dark and deep, in Isabella's garden.In Isabella's garden, amazing things come fro m the tiniest of seeds as they bloom and flourish and make way for a whole new season of growth. Told with great warmth and echoing favorite nursery rhymes such as "The Green Grass Grows All Around" or "The House that Jack Built," Glenda Millard's award-winning story bursts with life. Beautifully complemented by Rebecca Cool's bright, peaceful illustrations, here is a tale that is sure to win the hearts of readers of all ages. ...Show more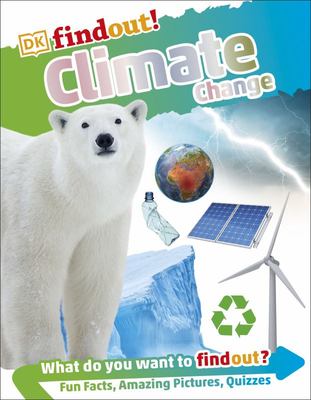 $12.99
AUD
Category: Gardening, environment, sustainability | Series: DKfindout!
Understand the facts about climate change and discover what we can do to improve the human impact on our environment. In 2019, kids around the world are going on strike for the future of the planet, and for their own futures. The British and Irish governments have become the first in the world to declar e a climate emergency. Climate change is now one of the biggest issues we face as a society. This book lays out the science behind a natural process that has been massively sped up by humans. It explains the different ways in which we have caused the climate to heat up, from traffic pollution to animal farming, and the widespread effects of this change. The book covers what we can do to help prevent further, damaging changes to the climate, both in our everyday lives and as potential activists. This timely entry into the award-winning DKfindout! series explores the past, present, and future of our climate. It covers key developments such as the industrial revolution, the advent of plane travel, and climate activism, from the People's Climate March to Greta Thunberg and Extinction Rebellion. ...Show more
$29.99
AUD
Category: Sustainability/Environment
'This is a much-needed guidebook from a true agent of change.' Sarah Wilson The one book you need to reduce waste at home and in everyday life.  We need to talk about waste. Shrink-wrapped vegies, disposable coffee cups, clothes and electronics designed to be upgraded every year: we are surrounded b y stuff that we often use once and then throw away. Globally, many individual households produce enough rubbish to fill a three-bedroom home every year. This includes thousands of dollars worth of food and an ever-increasing amount of plastic, which takes hundreds of years to break down and often ends up in our oceans or our food chain.   But what to do about such a huge problem? Is it just the price we pay for the conveniences of modern life? What if it were possible to have it both ways - to live a modern life with less waste?   That's where Erin Rhoads, aka The Rogue Ginger, comes in. Erin went from eating plastic-packaged takeaway while shopping online for fast fashion, to becoming one of Australia's leading eco-bloggers. Erin knows that small changes can have a big impact. In Waste Notshe shares everything she's learnt from her own funny, inspiring - and far-from-perfect - journey to living with less waste, to help you tackle your own war on waste.    Learn how to: switch out the disposable plastics from your shopping trolley make simple cleaning solutions free from harmful chemicals find your favourite beauty products without all the packaging give a baby shower present that won't end up in the charity shop bag plan your own zero-waste wedding (and what 'zero waste' even means!)  Edited, produced and printed using low-waste principles on sustainably sourced paper with soy inks ...Show more
$35.00
AUD
Category: Birds
A henkeeping companion to the bestselling Backyard Bees, covering everything you need to know about keeping chickens even in urban areas.