$24.99
AUD
Category: Australiana
Koala has a question for her friends - what colour is the sea? But they all give her different answers, and Koala doesn't know who to believe. Owl suggests she finds out for herself. Koala sets off for the sea, only to discover that all her friends are right - the sea is no colour and many colours. A b eautiful tale of discovery and perception. ...Show more
$29.99
AUD
Category: Australiana
Gorges that plummet into serpentine shadows ...Cloaks of white that drape the rocky crags of snowy mountains ... In this magnificent celebration of country, Bronwyn Bancroft uses colours, shapes, patterns and words to explore the awe-inspiring beauty of the Australian continent and to express the depth of her feelings for it. The Art in Country: A Treasury for Children is an essential addition to any young Australian's library, and a perfect introduction to the many wonders that this country has to offer. This is a treasury to be cherished by all who love this land. ...Show more
$19.99
AUD
Category: Australiana
Im Australian! How about you? Many people from many places have come across the seas to make Australia their home. How Australian is that? From countries near and far, many have made their home in Australia, sharing it with the original inhabitants, and living in peace beneath the Southern Star. Mem Fox celebrates Australia's incredible multicultural heritage in this beautiful book illustrated by Ronojoy Ghosh. ...Show more
$19.99
AUD
Category: Australiana
What colourful birds are in our backyards? From laughing kookaburras and prancing mudlarks to dancing willy wagtails and hungry galahs, this picture book is a vibrant adventure discovering the native birds around us.
Clever Crow
by Nina Lawrence; Bronwyn Bancroft (Illustrator)
$24.99
AUD
Category: Indigenous
Clever Crow is an endearing and witty tale that follows the exploits of a hungry and very clever crow. Crow searches in the bush for food but he can find none. It is only when he comes across people preparing for a ceremony that his luck changes. Crow spots a big turtle egg waiting to be cooked, and he cries out, `Yummy, food for me!' But it is not an easy task stealing a turtle egg - even for a clever crow. Crow has to be more clever than he has ever been before! Children will love Bronwyn Bancrofts's distinctive illustrations, and how the Djambarrpuynu language translation - Yolnu language from North East Arnhem Land - is woven into the design. ...Show more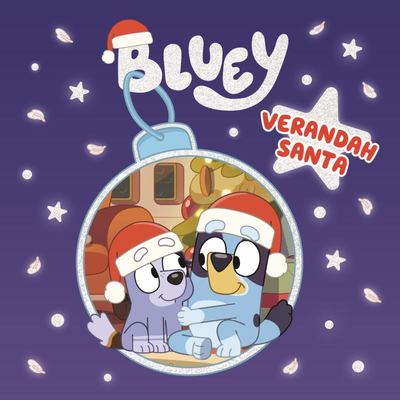 $16.99
AUD
Category: Australiana
It's Christmas Eve and Bluey, Bingo and Muffin decide to play a game called Verandah Santa! What will Santa bring them? A gorgeous hardback book for kids of all ages. Bluey has been a phenomenal success since airing on ABC KIDS in October 2018, amassing legions of dedicated fans and hugely popular range s of books, toys, clothes, games and more. It holds the coveted position of being the most watched program ever on ABC iView, with over 260 million plays for Series One, and is the winner of an International Emmy for Most Outstanding Children's Programme. ...Show more
$17.99
AUD
Category: Australiana | Series: Man From Snowy River
There is no greater Australian bush hero than the man from Snowy River, and no greater bush legend than his famous downhill ride. Award-winning illustrator Freya Blackwood takes a stunning approach to Banjo Paterson's most famous bush ballad. She brilliantly captures the drama of this much-loved poem, as well as the romance and dizzying landscape of the Australian alpine country.   ...Show more
$17.99
AUD
Category: Australiana
One day, on the banks of a billabong, a very clever dingo caught a wombat ... and decided to make... Wombat stew, Wombat stew, Gooey, brewy, Yummy, chewy, Wombat stew! In this classic Australian picture book, a dingo catches a wombat and wants to cook him in a stew. ...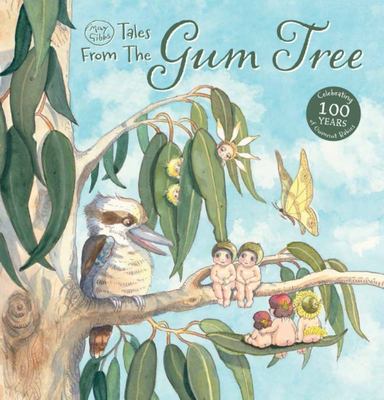 $14.99
AUD
Category: Picture Books
Oh my! cried Snugglepot. Im flying, Im really flying! He couldnt believe he was up in the big blue sky, and it was simply glorious. Join Snugglepot and Cuddlepie on their enchanting adventures through the Australian bush. With amazing butterfly rides, boating escapades and a surprise moonlight pageant, prepare to fall in love with May Gibbs's classic characters. ...Show more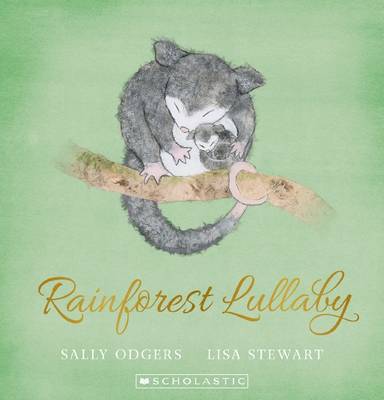 $15.99
AUD
Category: Picture Books
In the drowsing tropic scene Tree frogs clinging green-on-green Snuggled safe till the sun slips down Ringtail Possums sleeping sound. All the animals sleep soundly in the comfort of the rainforest.
$17.99
AUD
Category: Australiana
Age range 3 to 8 When a group of desert children invite their school teacher, Mrs White, home for dinner to show her why their homework is always grubby, no-one expects what is to come! They are happily showing Mrs White their higgledy piggledy garden when suddenly a big red sand storm comes billowing o ver the hill. Sand and spinifex whips at their legs and flies at their heads. They can hardly see through the storm. They hurry back home, only to discover that everything is now red. Their lovely clean house is covered in red dust. The beds are red. The washing on the line is red. The table is red. Their delicious dinner is red and ruined. And Mrs White's clean white dress has turned into a dusty red dress. Now Mrs White finally knows why the children's homework is always so grubby! ...Show more