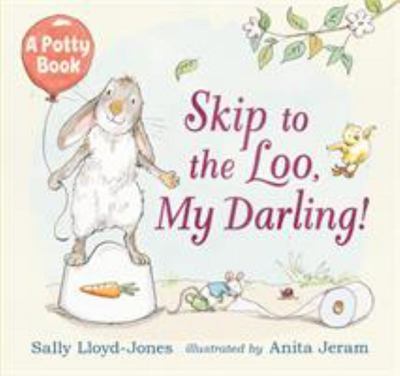 $19.99
AUD
Category: Toilet Training
Sally Lloyd-Jones's riotous narration and Anita Jeram's endearing illustrations make this a charming and energetic invitation to potty trainees everywhere.   Bunny wants his potty. What will Bunny do? Only one thing for it . . . skip to the loo Bunny's not the only one skipping to the loo. Look who el se wants their potty Quite a few. . . .   With rollicking rhythm, Sally Lloyd-Jones gets the party going in a book that simply rejoices in the call of nature. Everyone is invited to celebrate--from a lonely dodo to a wibbly woo, from Lord and Lady Huff Puff to an elephant in a tutu. But when the party is in full swing and everyone's on their potty, Bunny sees that someone very important is missing. Who could it be? ...Show more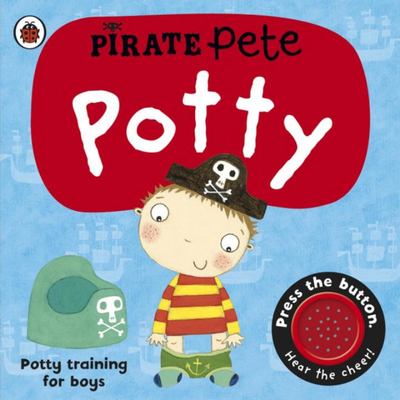 $17.99
AUD
Category: Board Books | Series: Pirate Pete | Reading Level: Children's - Kindergarten, Age 5-6
Pirate Pete's Potty: Hilariously useful potty training from Ladybird "Pirate Pete's Potty: Potty Training for Boys" is an entertaining picture book from Ladybird that helps parents struggling with potty training for boys aged 18+ months. Clear, informative and fun pictures are aimed at tackling the comm on anxieties that children may have about using the potty. Each page encourages parents and children to interact with the story by pressing the 'cheer' sound effect when the child has interacted correctly in order to eventually motivate their child into using the potty. Even pirates use the potty! Follow Pirate Pete on his potty training adventure and press the sound button to cheer him along! This book is perfect for helping boys feel confident and motivated about using the potty. "Pirate Pete's Potty" was written by Andrea Pinnington and illustrated by Melanie Williamson. For further advice on potty training, please visit website. "Princess Polly's Potty" is a version of the same story - including sound effects - tailored for girls. ...Show more

$14.99
AUD
Category: Board Books | Reading Level: Children's - Kindergarten, Age 5-6
Princess Polly's Potty: Hilarious potty training from Ladybird Princess Polly's Potty is an entertaining picture book from Ladybird that helps parents struggling with potty training for toddlers aged 18+ months. Clear, informative and fun pictures are aimed at tackling the common anxieties that children may have about using the potty. Each page encourages parents and children to interact with the story by pressing the 'cheer' sound effect when the child has interacted correctly in order to eventually motivate their child into using the potty. Even princesses use the potty Follow Princess Polly on her potty training adventure and press the sound button to cheer her along This book is perfect for helping little ones feel confident and motivated about using the potty. Princess Polly's Potty was written by Andrea Pinnington and illustrated by Melanie Williamson. For further advice on potty training, please visit www.ladybird.com/potty. ...Show more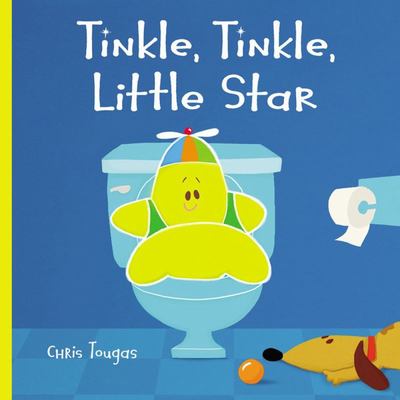 $14.99
AUD
Category: Toilet Training
Simple rhymes offer gentle reminders to Little Star about where not to tinkle. Tougas' offbeat, gender-neutral potty-training book is based on the popular nursery rhyme and can be read or sung. Full color.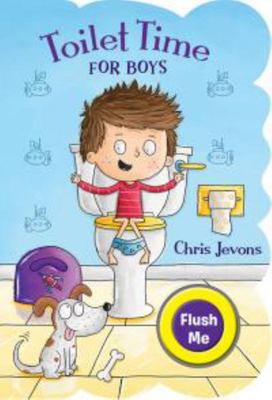 $8.99
AUD
Category: Board Books
Potty and toilet training can be a stressful time for both parents and children. Toilet Time is a chance to take some of the stress out of the situation, with fun illustrations from Chris Jevons and a 'flush' button which emulates the sound of a flushing toilet. The shaped board book format is perfect f or little hands and their owners who always want to be in control. Humorous illustrations deliver a positive message of potty/toilet training. ...Show more
$19.99
AUD
Category: Board Books | Series: Lulu | Reading Level: From
Lulu, the star of 'Lulu's Clothes' and 'Lulu's Shoes', is ready for potty-training! Join in with Lulu's toilet adventures as she learns how to use potties and proper loos. Lulu is given a special present by Mummy - her very own potty. Lulu does her first wee-wee in the potty. Soon she's sitting on her p otty everywhere - in the kitchen, in her bedroom, in the playroom, even in the garden! Then Lulu graduates from wearing nappies to wearing big girl knickers and using the big toilet, with a few tiny accidents along the way. ...Show more
$9.99
AUD
Category: Board Books | Series: Once upon a Potty Ser.
The all-time favourite, now in a sturdy board book. There are four million children under the age of 5 in the UK and all of them will need to be toilet trained. This classic book has already helped millions of parents get their children through a life milestone with ease and some entertainment too. With Once Upon a Potty, a parent reads the book to their child or allows the child to read it while on the potty. Not surprisingly, the book takes some wear. This new board book edition will withstand such heavy use and survive the occasional water spill too. This is THE potty training book. It has it all, bright graphics, simple language, fun story and an anatomically correct hero. With an edition for each gender, the book relates directly to the child, making the potty-training process relatable and easy to understand. ...Show more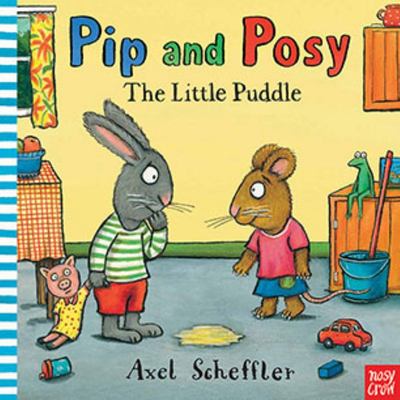 $11.99
AUD
Category: Board Books | Series: Pip and Posy
Pip and Posy are friends (most of the time!) in this series about the dramas of toddler life created by Axel Scheffler, whose books, including the modern classic, The Gruffalo - which has sold more than two million copies world-wide - have been translated into 29 languages. This is a board book edition. ...Show more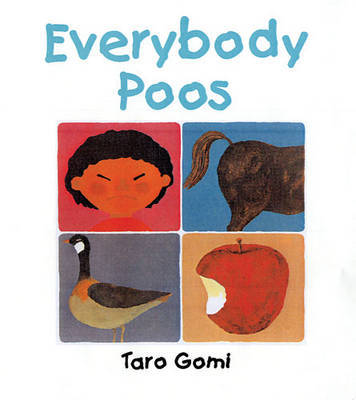 $11.95
AUD
Category: Toilet Training
New in mini edition! All living things do different sorts of poo. Some are different colours, others have different smells or sizes. Some do it on land, some poo in water. Some poo in a toilet, or in a potty, or in their nappies. This children's book has a no-nonsense approach to the bodily function to encourage children not to be ashamed about potty training. ...Show more
$12.95
AUD
Category: Toilet Training
Leslie Patricelli's beloved baby is back in this first potty board book. When you've got to go, you've got to go! But where? There comes a point in every toddler's life when the question must be raised - should I go in my potty? With pitch-perfect humour and pacing, Leslie Patricelli follows one baby's thoughts and hilarious actions as they learn to use the potty for the first time. It is ideal for use as an entertaining toilet-training tool. Pants down, the funniest potty book on the market! Also available by Leslie Patricelli this month - "In the Bath". ...Show more
$9.99
AUD
Category: Board Books
The all-time favourite, now in a sturdy board book. There are four million children under the age of 5 in the UK and all of them will need to be toilet trained. This classic book has already helped millions of parents get their children through a life milestone with ease and some entertainment too. With Once Upon a Potty, a parent reads the book to their child or allows the child to read it while on the potty. Not surprisingly, the book takes some wear. This new board book edition will withstand such heavy use and survive the occasional water spill too. This is THE potty training book. It has it all, bright graphics, simple language, fun story and an anatomically correct hero. With an edition for each gender, the book relates directly to the child, making the potty-training process relatable and easy to understand. ...Show more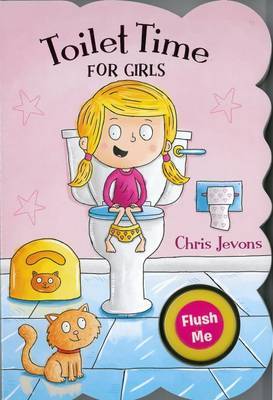 $8.95
AUD
Category: Board Books
Potty and toilet training can be a stressful time for both parents and children. Toilet Time is a chance to take some of the stress out of the situation, with fun illustrations from Chris Jevons and a 'flush' button which emulates the sound of a flushing toilet. The shaped board book format is perfect f or little hands and their owners who always want to be in control. Humorous illustrations deliver a positive message of potty/toilet training. ...Show more