$14.99
AUD
Category: Junior Readers | Series: Awesome Friendly Kid
Scare yourself silly with Rowley Jefferson's Awesome Friendly Spooky Stories by Jeff Kinney, the #1 international bestselling author of Diary of a Wimpy Kid! Grab a flashlight, crawl under the covers, and dive into the twisted, unexpectedly hilarious world of Rowley Jefferson's imagination. You'll meet zombies, vampires, ghosts, and much more in these comically terrifying tales. Rowley's spooky stories might leave you laughing, but beware-you could end up sleeping with the lights on! And don't miss Rowley Jefferson's first two awesome friendly books, the instant #1 bestsellers Diary of an Awesome Friendly Kid- Rowley Jefferson's Journal and Rowley Jefferson's Awesome Friendly Adventure! ...Show more
$29.99
AUD
Category: Political
What's important is our story, our whole story, including those moments when we feel a little vulnerable . . . Michelle Robinson started life sharing a bedroom with her older brother Craig, in their family's upstairs apartment in her great-aunt's house. Her parents, Fraser and Marian, poured their love and energy into their children. She would go on to become Michelle Obama, the inspirational First Lady of the United States of America. Now adapted for younger readers, with new photographs and a new introduction from Michelle Obama herself, this memoir tells a very personal, and completely inspiring, story of how, through hard work and determination, the girl from the South Side of Chicago built an extraordinary life. A tale of ups and downs, triumphs and failures, this is an incredibly honest account. It'll take you from the early years - first kiss, first school, first love - to the wonders of the White House, and the moment Mrs Obama shook hands with the Queen of England. A book to read, share, and talk about with the adults in your life, this is a call to action and compassion, and hope for change in uncertain times, and in a scary world.You'll be inspired to help others, and understand that no one is perfect. Just like Michelle Obama, you too are finding out exactly who you want to be (and, actually, so are the adults in your life). Above all, it is a book to make you think- who are you, and what do you want to become? ...Show more
$16.99
AUD
Category: Middle Readers | Series: Wednesday Weeks Ser.
In a world of magic, can science save the day? Wednesday Weeks never wanted to be a sorcerer's apprentice. She'd rather study science than magic. But when her cloak-wearing, staff-wielding grandpa is captured by a power-hungry goblin king, Wednesday must find a way to embrace her magical heritage and re scue him from the dreaded Tower of Shadows. Luckily, she's not alone. Her best friend Alfie is a prime-number fan and robotics expert who's all-in on Wednesday's epic plan involving parallel universes, swords of power, and a wise-cracking talking skull. But it's going to take more than science, magic, and the world's cutest robot to take down this bad guy. Because the goblin king is playing for the ultimate prize - and Wednesday and Alfie just walked into his trap...   ...Show more
$17.99
AUD
Category: Middle Readers | Series: Morrigan Crow
Morrigan Crow and her friends have survived their first year as proud scholars of the elite Wundrous Society, helped bring down the nefarious Ghastly Market, and proven themselves loyal to Unit 919. Now Morrigan faces a new, exciting challenge: to master the mysterious Wretched Arts of the Accomplished Wundersmith, and control the power that threatens to consume her. Meanwhile, a strange and frightening illness has taken hold of Nevermoor, turning infected Wunimals into mindless, vicious Unnimals on the hunt. As victims of the Hollowpox multiply, panic spreads. There are whispers - growing louder every day - that this catastrophe can only be the work of the Wundersmith, Ezra Squall. But inside the walls of Wunsoc, everyone knows there is a new Wundersmith - one who's much closer to home. With Nevermoor in a state of fear and the truth about Morrigan threatening to get out, the city she loves becomes the most perilous place in the world. Morrigan must try to find a cure for the Hollowpox, but it will put her - and everyone in Nevermoor - in more danger than she could have imagined. ...Show more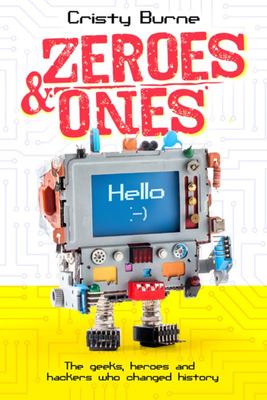 $24.99
AUD
Category: Encycopaedias, Science, Maths & reference materials
Fuelled by pizza, late nights and unparalleled geekery, this is the history of some of the world's most important milestones in the development of technology - from the earliest computers made of light bulbs and an old tin to Wikileaks and smartphones. Packed with weird facts, astonishing tidbits and ex traordinary anecdotes, travel around the world and meet the people who made the world we live in today. ...Show more
$19.99
AUD
Category: Middle Readers | Series: Lightfall
For fans of Amulet and middle grade readers who love sweeping worlds like Star Wars, the first book of the Lightfall series introduces Bea and Cad, two unlikely friends who get swept up in an epic quest to save their world from falling into eternal darkness. Deep in the heart of the planet Irpa stands the Salty Pig's House of Tonics & Tinctures, home of the wise Pig Wizard and his adopted granddaughter, Bea. As keepers of the Endless Flame, they live a quiet and peaceful life, crafting medicines and potions for the people of their once-prosperous world. All that changes one day when, while walking through the woods, Bea meets Cad, a member of the Galdurians, an ancient race thought to be long-extinct. Cad believes that if anyone can help him find his missing people, it's the Pig Wizard. But when the two arrive home, the Pig Wizard is nowhere to be found-all that's left is the Jar of Endless Flame and a mysterious note. Fearing for the Pig Wizard's safety, Bea and Cad set out across Irpa to find him, while danger fights its way out of the shadows and into the light. Will these two unexpected friends find the beloved Pig Wizard and prevent eternal darkness from blanketing their world? Or has Irpa truly seen its last sunrise? ...Show more
$14.99
AUD
Category: Junior Readers
In The Deep End, book 15 of the Diary of a Wimpy Kid series from #1 international bestselling author Jeff Kinney, Greg Heffley and his family hit the road for a cross-country camping trip, ready for the adventure of a lifetime. But things take an unexpected turn, and they find themselves stranded at an RV park that's not exactly a summertime paradise. When the skies open up and the water starts to rise, the Heffleys wonder if they can save their vacation-or if they're already in too deep. And don't miss Rowley Jefferson's Awesome Friendly Adventure, an all-new fantasy from Greg's best friend-the follow-up to the instant #1 bestseller Diary of an Awesome Friendly Kid- Rowley Jefferson's Journal.   ...Show more
$17.99
AUD
Category: Junior Readers | Series: Dog Man
Dog Man and Petey face their biggest challenges yet in the tenth Dog Man book from worldwide bestselling author and illustrator Dav Pilkey.Dog Man is down on his luck, Petey confronts his not so purr-fect past, and Grampa is up to no good. The world is spinning out of control as new villains spill into town. Everything seems dark and full of despair. But hope is not lost. Can the incredible power of love save the day? Dav Pilkey's wildly popular Dog Man series appeals to readers of all ages and explores universally positive themes, including empathy, kindness, persistence, and the importance of doing good. ...Show more
$14.99
AUD
Category: Junior Readers
For readers aged 9+ comes a major new contemporary middle-grade series from award-winning author Jenny Valentine, perfect for fans of Jacqueline Wilson, Cath Howe and Lara Williamson! Meet ten-year-old Joy Applebloom, a girl with a knack for finding the silver lining in even the darkest of rainclouds. A fter years of travelling the world with her parents and older sister, Claude (Claude rhymes with bored, which is just about right), Joy and her family move to suburbia - back to school, back to her grumpy, rule-obsessed grandad and back to normality. Joy soon finds her usual irrepressible positivity and zest for life waning, but when the powers that be threaten to pull down a mighty oak tree, Joy decides to fight back, and realizes that not all magic requires wands and spells, and perhaps the most important sort of magic is the power, resilience and courage that was there all along . . . ...Show more
$14.99
AUD
Category: Junior Readers | Series: Diary of a Wimpy Kid
An unexpected inheritance gives the Heffley family a chance to make major improvements to their home. But they soon find that construction isn't all it's cracked up to be. When things get rough, will the Heffleys be able to stay ... or will they be forced to move?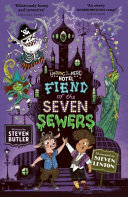 $12.99
AUD
Category: Junior Readers | Series: Nothing to See Here Hotel
Welcome to The Nothing to See Here Hotel! Book your stay now for this fabulously funny series full of mayhem, monsters and more than a little bit of magic by bestselling author Steven Butler and illustrated by Steven Lenton. Life is never dull for Frankie Banister and the weird and wonderful guests of T he Nothing to See Here Hotel - the no.1 holiday destination for magicals! But when Frankie is kidnapped and dragged off to a secret cistern-city deep in the dookiest depths of the sewers, things get a whole lot weirder! What has Frankie done to offend the mysterious 'Boss'? Is he doomed to spend the rest of his life griping in the piping? Will he ever escape the dark and disgusterous dungeons? And what exactly is the gut-gurglingly named Poodly-Pipe? One thing's for sure, Frankie is going to have to outwit old enemies and rely on new friends if he ever wants to see his HONKHUMPTIOUS home again... ...Show more
$46.00
AUD
Category: Biographies & Memoir | Series: Good Night Stories for Rebel Girls
The latest installment in the New York Times bestselling Good Night Stories for Rebel Girls series, featuring 100 immigrant women who have shaped, and will continue to shape, our world. Good Night Stories for Rebel Girls: 100 Immigrant Women Who Changed the World is the third book in the New York Times bestselling series for children. Packed with 100 all-new bedtime stories about the lives of incredible female figures from the past and the present, this volume recognizes women who left their birth countries for a multitude of reasons: some for new opportunities, some out of necessity. Readers will whip up a plate with Asma Khan, strategize global affairs alongside Madeleine Albright, venture into business with Rihanna, and many more. All of these unique, yet relatable stories are accompanied by gorgeous, full-page, full-color portraits, illustrated by female artists from all over the globe. ...Show more