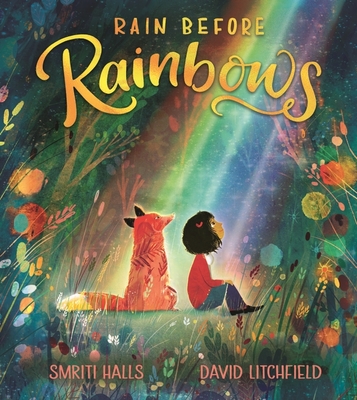 $27.99
AUD
Category: Picture Books
Rain before rainbows. Clouds before sun. Night before daybreak. A new day's begun. A girl and her companion fox travel together from a place of loss and despair, through uncertain times, towards the hope of colour, light and life. Along the way, they find friends to guide and support them. Together, the y build a glorious future and discover there is a way out of the darkness, into the light of the rainbow. A book with immense hope at its heart, this is a positive message for anyone who's ever gone through a tough time.   ...Show more
$24.99
AUD
Category: Anxiety/Fears
Learn all about emotions with this friendly guide, packed with advice on how to understand your feelings. Feelings can be tricky, and My Mixed Emotions will coach you through situations including dealing with bullying, getting on with siblings, grief, relaxing, dealing with sadness, and how to cope if y our family splits up. Discover great things about yourself, and understand why you laugh when you hear a joke, why you cry when you watch a sad film, what a smile is, why the dark can be scary, why you blush when you're embarrassed, and why sometimes you can feel lots of different emotions all at once! Fun emojis will explain phobias, give you new vocabulary to describe your emotions, and show you what a special person you are. My Mixed Emotions will become your friend and guide as you travel through the mixed-up world of emotions to discover your wonderful, unique self. ...Show more
$15.99
AUD
Category: Death/Dying/Grief/Dementia
A beautiful and heartfelt picture book to help children celebrate the memories left behind when a loved one dies. Fox has lived a long and happy life in the forest. One day, he lies down in his favourite clearing, takes a deep breath, and falls asleep for ever. Before long, Fox's friends begin to gath er in the clearing. One by one, they tell stories of the special moments that they shared with Fox. And, as they share their memories, a tree begins to grow, becoming bigger and stronger, sheltering and protecting all the animals in the forest, just as Fox did when he was alive. This uplifting, lyrical story about the loss of a loved one is perfect for sharing and will bring comfort to both children and parents. ...Show more
$17.99
AUD
Category: Death/Dying/Grief/Dementia | Reading Level: 5-9
Have you ever wondered why a butterfly lives for only a few weeks? Or why a tree lives for hundreds of year? You may have been sad when someone in your family, or a favourite pet became sick and died. There is a beginning and an ending to everything that is alive. In between is a lifetime. Dying is a mu ch a part of living as being born. ...Show more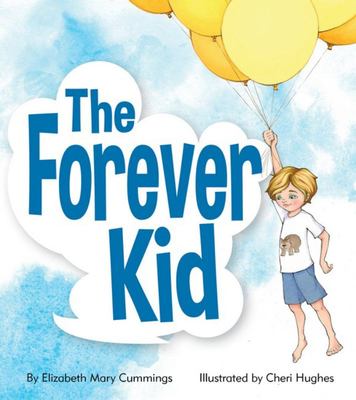 Forever Kid
by Elizabeth Mary and Hughes Cummings
$14.99
AUD
Category: Death/Dying/Grief/Dementia
The Forever Kid is a powerful picture book tackling the complex subject of grief from a child's perspective. The thoughtful, wise narrative and beautiful illustrations combine to sensitively explore the idea that loved ones are always connected even when relationships change. This story about the stre ngth of family love is gently told and tenderly illustrated. It's Johnny's birthday but he is no longer here. His family still gathers and lovingly celebrates him on his birthday. By continuing Johnny's favourite party traditions, and sharing special memories, the family feel a sense of closeness and comfort on this day of remembrance. They will always cherish Johnny, their Forever Kid. ...Show more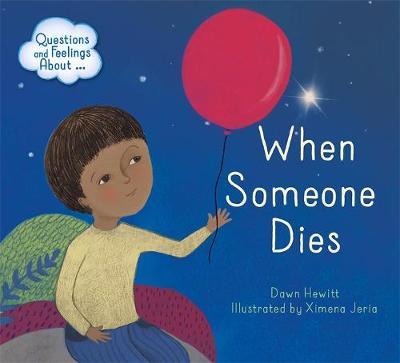 $24.99
AUD
Category: Death/Dying/Grief/Dementia | Series: Questions and Feelings About
How do you help a young child deal with death? This hands on picture book is designed to help children with their questions and feelings about tricky topics that can be hard to talk about. Written with bereavement experts CHUMS this book offers practical help, tips and advice as well as exploring everyd ay situations, supported by exquisite and approachable illustrations to give a comforting story book feel. Questions and Feelings about... is a series that tackles tough topics in a sensitive way. The books are a perfect aid to help 5-7 year old children to open up and explore how they feel and steps they can take to help them cope with emotionally challenging situations. ...Show more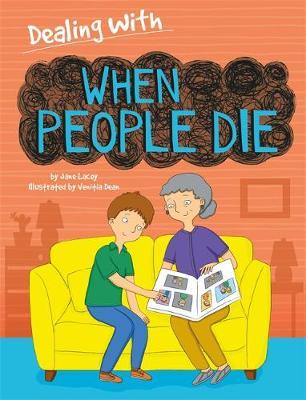 $26.99
AUD
Category: Death/Dying/Grief/Dementia | Series: Dealing With...
Sometimes you can sort out a problem on your own. But sometimes you need to ask for help. This book helps young children aged 7+ to make this decision and find out about and understand life after someone dies. It features seven case studies from children who have a range of issues from a girl who misses her mum to a boy who is worried he might die. The end of the book features a short playscript to act out and discuss. The book has engaging illustrations throughout.In this series case studies combine with sensible, practical advice to help children find out what to do in difficult situations. ...Show more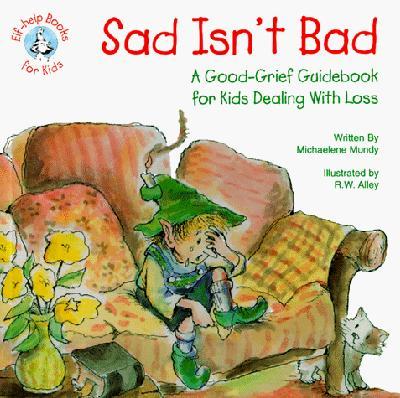 $16.95
AUD
Category: Death/Dying/Grief/Dementia | Series: Elf-Help Books for Kids | Reading Level: Children's - Grade 3-4, Age 8-9
Here is the book that Elf-help fans everywhere were asking for . . . a book to help children grieve in healthy ways. This friendly and loving guide is loaded with positive, life-affirming help to coping with loss as a child.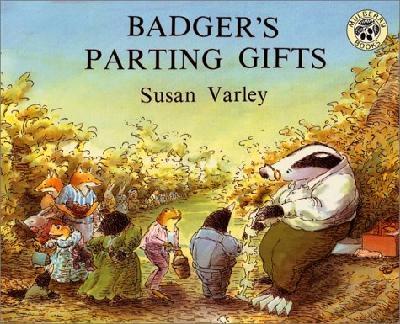 $16.95
AUD
Category: Death/Dying/Grief/Dementia
This book is about the death and life of someone very special. Badger was a friend, and almost everyone who knew him had warm and loving memories of when he was living with them. At first, those who loved Badger felt overwhelmed by their loss. In time though, whenever Badger's name was mentioned, someon e would recall something about him that made them all smile. And Badger was part of their lives once more. ...Show more
$29.99
AUD
Category: Death/Dying/Grief/Dementia
The little girl in NOWHERE HAIR knows two things: Her mom's hair is not on her head anymore, so therefore it must be somewhere around the house. After searching the obvious places, the story reveals that her mother, although going through cancer treatment, is still silly, attentive, happy and yes, somet imes very tired and cranky. She learns that she didn't cause the cancer, can't catch it, and that Mommy still is very much up for the job of mothering. The book, written in rhyme, explains hats, scarves, wigs, going bald in public, and the idea of being nice to people who may look a little different than you. It ends with the idea that what is inside of us is far more important than how we look on the outside. For any parent or grandparent, NOWHERE HAIR offers a comfortable platform to explain something that is inherently very difficult. Recommended by the American School Counselor Association and LIVESTRONG. Used in more than 100+ cancer centers. ...Show more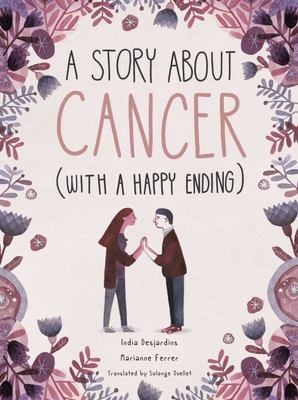 $19.99
AUD
Category: Death/Dying/Grief/Dementia
I think about everything I'll miss if they tell me I'm going to die . . . my mom, my dad, my sister, cookies, TV shows I'll never get to see the end of, walking outside when it's really nice, the smell of fall, the starry sky on a full moon, my grandparents, my grandpa's lasagna, kissing Victor, Victor' s eyes, Victor's voice, Victor's smell, Victor's hands . . . Victor. A teenage girl heads towards the hospital waiting room where the doctors are going to tell her how much time she's got to live. As she walks, she thinks about her journey up to this point . . . the terrible decor in the hospital, wearing a headscarf, the horrible treatments, but also being with her friends, family, and her new boyfriend Victor. This is a story about cancer with a happy ending. It's about life, love, and especially, hope. ...Show more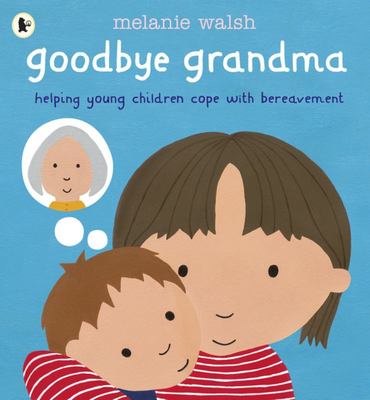 $16.95
AUD
Category: Death/Dying/Grief/Dementia
When a little boy is told that his grandma has died, he isn't really sure what death means. In this reassuring lift-the-flap book with bold and colourful illustrations, he asks his mum important questions about death and bereavement. Why do people have to die? What happens to them once they are dead? Wh at can he do to remember his grandma? ...Show more