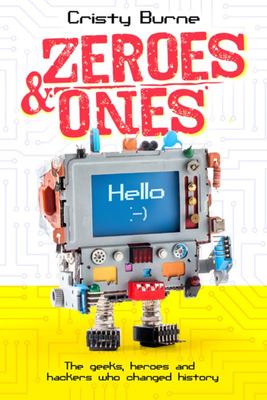 $24.99
AUD
Category: Encycopaedias, Science, Maths & reference materials
Fuelled by pizza, late nights and unparalleled geekery, this is the history of some of the world's most important milestones in the development of technology - from the earliest computers made of light bulbs and an old tin to Wikileaks and smartphones. Packed with weird facts, astonishing tidbits and ex traordinary anecdotes, travel around the world and meet the people who made the world we live in today. ...Show more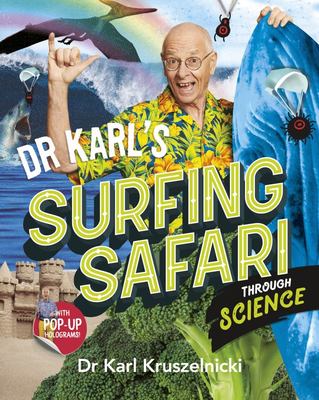 $35.00
AUD
Category: Encycopaedias, Science, Maths & reference materials
Australia's favourite science guru returns with a new haul of extraordinary stories from our incredible Universe - includes pop-up Dr Karl holograms! Dr Karl is surfing the Universe for all that's gnarly, awesome, weird and wonderful.Why is sharpening a pencil in space a risky business?What makes a suns et red and not blue?How far would the Earth's viruses reach if you laid them end to end?Which animal grows an anus every time it needs to poo?Find out how spiders can fly and count, whether 5G networks are safe, why we're running out of sand, and the answer to the Question on Everyone's Lips - how to make the best coffee.Plus loads more, including pop-up Karl holograms!So take a surfing safari with Dr Karl and get ready to Hang Ten - or wipe out. ...Show more
$19.99
AUD
Category: Encycopaedias, Science, Maths & reference materials
A bumper book of maths fun stuffed with things to draw, puzzle, invent, order, unscramble, code, decode for kids aged 7+ years from Australia's best known maths man. There's magic in maths - if you know where to look...
$19.99
AUD
Category: Encycopaedias, Science, Maths & reference materials
Professor Terry Denton talks you through all you need to know about Earth, Life, the Universe and EVERYTHING (almost). Sure to engage anyone from the ages of 8 to 80 (and beyond), this is a funny, fascinating whistle-stop tour of the history and science of the universe, life on Earth, the ins and outs of biology, geography, geology and the weather, how life evolved and how it works, and how people use the forces of nature around us to create amazing things. There's even a chapter on time! Get ready to laugh and be amazed at the world around you and within you. ...Show more
$59.99
AUD
Category: Encycopaedias, Science, Maths & reference materials
The gorgeous volume explores a wide range of kid-friendly topics, using text, illustrations, infographics, and photography, all in an upscale package that blings with the best of them. In keeping with Britannica's reputation for expert involvement, each spread include a credit to the expert involved wi th its creation, and special features highlight some of the most intriguing unsolved puzzles in science, archaeology, history, and engineering. Chapter topics include Universe, Earth, Material World, Living World, Being Human, Ancient Civilizations, Medieval to Modern, and Today's World and Beyond.   ...Show more
$24.99
AUD
Category: Encycopaedias, Science, Maths & reference materials
Wall maps are one of the latest trends when it comes to interior decorating, and now both adults and kids alike can adorn their walls with this beautifully illustrated map of the world. Showcasing more than 300 illustrations of flora, fauna, landmarks and attractions from around the world, the detail on this map could keep anyone enthralled for hours. This map is available for individual sale in a nicely designed tube, or can be ordered as part of a 12-copy dumpbin. ...Show more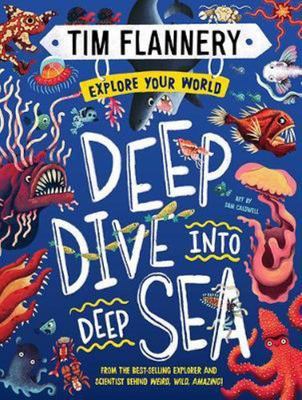 $26.99
AUD
Category: Encycopaedias, Science, Maths & reference materials | Series: Explore Your World
Get ready to dive into the darkest depths of the sea with real-life explorer and scientist, Professor Tim Flannery. You might think you know about the ocean, but the deep sea is nothing like the beach. Things are WEIRD down there.  Who is the giant squid's mortal enemy? Can you see ghosts in the deep se a? Why would a sea cucumber have teeth on its butt? And what on earth is a headless chicken monster? Put on your SCUBA gear - you're about to find out!   From the author of the best-selling Explore Your World: Weird, Wild, Amazing!, this compendium will enthral and enlighten readers with bizarre facts and vibrant illustrations of the most incredible creatures hiding in the deep sea. Prepare to gasp, laugh and squirm in disgust! ...Show more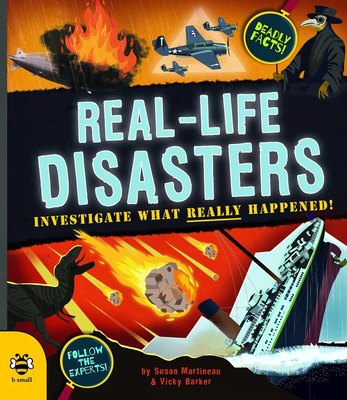 $19.99
AUD
Category: Encycopaedias, Science, Maths & reference materials | Series: Real Life
Why do disasters happen and can they ever be predicted or prevented? From natural mega-eruptions to terrifying man-made catastrophes, read what the expert investigators have to say about these lethal real-life disasters. Even if you want to, you will not be able to look away. Just try! From the team beh ind the Blue Peter Book Award-winning bestseller Real-life Mysteries, this book will help children learn critical literacy skills and fight fake news all from the edge of their seats. AGES: 6 plus AUTHOR: Susan is an author, editor and first-class fact finder who writes creative and educational books for children. Her book, Real-Life Mysteries, is the winner of the Blue Peter Book Award for Best Book with Facts 2018. Vicky Barker is b small publishing's art director and a Blue Peter Book Award winning illustrator for Real-Life Mysteries by Susan Martineau. ...Show more
$29.99
AUD
Category: Encycopaedias, Science, Maths & reference materials
We humans take our domination of the planet for granted, but sometimes nature reminds us that this is an illusion. Tectonics rip open the earth, vast waves sweep away coastal towns, magma spews from volcanoes and hurricanes lay waste to entire countries. This book explores nature at its most destructive . Clear, coherent explanations break down the science behind phenomena includ- ing hurricanes, tornadoes, avalanches, earthquakes, tsunamis and volcanoes, alongside fascinating facts about the biggest and the worst. Informative, accessible illustrations by Sophie Williams make this so much more than your standard geography book. ...Show more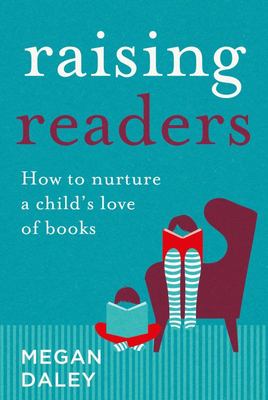 $27.95
AUD
Category: Encycopaedias, Science, Maths & reference materials | Reading Level: 0
Some kids refuse to read, others won?t stop - not even at the dinner table! Either way, many parents question the best way to support their child?s literacy journey. When can you start reading to your child? How do you find that special book to inspire a reluctant reader? How can you tell if a book is a ge appropriate? What can you do to keep your tween reading into their adolescent years? Award-winning teacher librarian Megan Daley has the answers to all these questions and more. She unpacks her fifteen years of experience into this personable and accessible guide, enhanced with up-to-date research and first-hand accounts from well-known Australian children?s authors. It also contains practical tips, such as suggested reading lists and instructions on how to run book-themed activities.Raising Readersis a must-have guide for parents and educators to help the children in their lives fall in love with books. ...Show more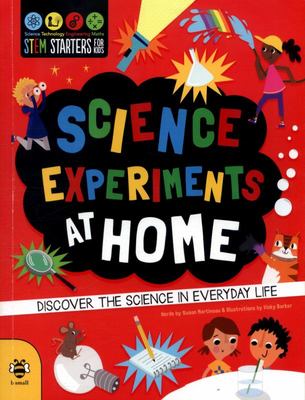 $19.99
AUD
Category: Encycopaedias, Science, Maths & reference materials
Explore the science in everyday life with these simple, step-by-step experiments to do around the home. Each activity takes a complex, scientific concept and makes it easy for kids to understand. Young scientists will enjoy discovering the science behind the simple phenomena all around them.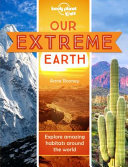 $19.99
AUD
Category: Encycopaedias, Science, Maths & reference materials
From the otherworldly landscapes of the Atacama Desert to the thundering Victoria Falls in Zimbabwe, journey to jaw-dropping habitats around the world and learn about the people and creatures that have adapted to living in such extreme environments. With mind-blowing facts to be amazed by, incredible ph otographs throughout and advice on protecting ecosystems for future generations, this book is a fantastic and entertaining read for children. From the world's highest sand dunes in Iran's inhospitable Lut Desert, the hottest place on Earth, to the world's only marine iguanas in the remote and volcanic Galapagos Islands, writer Anne Rooney charts a course to some of the planet's most unique ecosystems. Accompanied by incredible full-colour photographs throughout, kids will stumble upon lush rainforests, mighty mountains, scorched deserts and much more. From the kaleidoscopic corals of the Great Barrier Reef to untouched tropical rainforests in Papua New Guinea, no corner of our extreme earth is left unturned! About Lonely Planet Kids: Lonely Planet Kids - an imprint of the world's leading travel authority Lonely Planet - published its first book in 2011. Over the past 45 years, Lonely Planet has grown a dedicated global community of travellers, many of whom are now sharing a passion for exploration with their children. Lonely Planet Kids educates and encourages young readers at home and in school to learn about the world with engaging books on culture, sociology, geography, nature, history, space and more. We want to inspire the next generation of global citizens and help kids and their parents to approach life in a way that makes every day an adventure. Come explore! ...Show more