$19.99
AUD
Category: Middle Readers
THE POWERFUL NEW NOVEL FROM AWARD-WINNING AUSTRALIAN WRITER KATRINA NANNESTAD Sometimes it's good to be wild. Sometimes you have to be wild. When the Russian Army marches into East Prussia at the end of the war, the Wolf family must flee. Liesl, Otto and their baby sister Mia find themselves lost and alone, in a blizzard, in the middle of a war zone. Liesl has promised Mama that she will keep her brother and sister safe. But sometimes, to survive, you have to do bad things. Dangerous things. Wild things. Sometimes to survive, you must become a wolf. Bestselling author Katrina Nannestad returns with her most masterful novel yet - a book to crack open your heart, a book to light you up inside, a book to love. ...Show more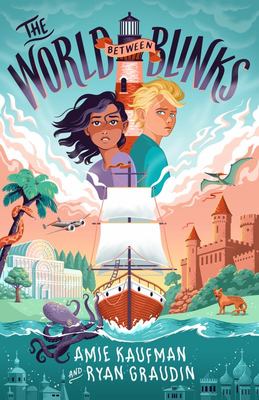 $16.99
AUD
Category: Middle Readers | Series: The\World Between Blinks Ser.
Discover a magical world where lost things are found ... Whenever cousins Jake and Marisol get together, adventure follows. They have their late Nana to thank for that. Her epic trips and treasure hunts were the stuff of family legend. This summer, with the whole family reuniting for one last vacation at Nana's home, the cousins are in for a legendary trip of their own. Following a map Nana left behind, Jake and Marisol sneak out to a nearby lighthouse - then accidentally slip into another world ... The World Between Blinks is a magical place, where all kinds of lost things (and people!) end up. Everywhere they turn, the cousins find real mysteries from history - plus a few they thought were only myths. But the man who holds the key to Jake and Marisol's return journey doesn't want to be found ... and if the cousins don't catch him fast, they could end up lost in this world for good. PRAISE FOR THE WORLD BETWEEN BLINKS:' An inventive, heartwarming first book in a new middle-grade series.'- Kirkus 'A brilliant, heartwarming blend of history, mystery, and adventure. I raced through every page, afraid to blink and miss part of the wonder.'- Shannon Messenger, bestselling author of Keeper of the Lost Cities Series 'A fast-paced fantasy adventure that will appeal to genre fans and reluctant middle grade readers alike.'- School Library Journal, starred review '[an] incredibly inventive story, chock-full of delightful descriptions and fascinating tidbits ... [and] a charming crash course in a host of historical mysteries and figures. Readers will have enormous fun ... all while learning lessons on the power of love, the value of memories, and the wonders that the world holds.' - Booklist, starred review ...Show more
$19.99
AUD
Category: Middle Readers
Imagine making friends with a polar bear... The Last Bear is perfect for readers of 8+, beautifully illustrated throughout by Levi Pinfold - winner of the Kate Greenaway Medal and illustrator of Harry Potter 20th anniversary edition covers. "This is an important first novel, important for us, for pola r bears, for the planet. It is deeply moving, beautifully told, quite unforgettable." Michael Morpurgo. There are no polar bears left on Bear Island. At least, that's what April's father tells her when his scientific research takes them to this remote Arctic outpost for six months. But one endless summer night, April meets one. He is starving, lonely and a long way from home. Determined to save him, April begins the most important journey of her life... This moving story will win the hearts of children the world over and show them that no one is too young or insignificant to make a difference. The Last Bear is a celebration of the love between a child and an animal, a battle cry for our world and an irresistible adventure with a heart as big as a bear's. ...Show more
$18.99
AUD
Category: Middle Readers
Staff notes: There have been some stunning new releases in middle-grade fantasy lately, but The Midnight Guardians is a standout. Set during the London Blitz in WWII, Cole must rescue his sister with the help of his imaginary friends – a tiger, a badger and a knight – who may or may not be so imaginary after all. A blend of historical and fantasy fiction, The Midnight Guardians is ultimately about the power of hope. This is a great entry-point for readers interested in different historical and geographical settings, and the importance of learning history. A middle-grade fantasy full of myth and legend, set in England's "darkest hour" during the Blitz in WW2, from a Costa-shortlisted author. Sometimes at the darkest hour, hope shines the brightest… When Col's childhood imaginary friends come to life, he discovers a world where myths and legends are real. Accompanied by his guardians – a six-foot tiger, a badger in a waistcoat and a miniature knight – Col must travel to Blitz-bombed-London to save his sister. But there are darker forces at work, even than the Nazi bombings. Soon Col is pursued by the terrifying Midwinter King, who is determined to bring an eternal darkness down over everything. ...Show more
$18.99
AUD
Category: Junior Readers
Can You Whistle, Johanna? is a funny, sensitive illustrated chapter book about two boys searching for a grandfather—there are plenty at the retirement home—and friendship across generations. It is an international award-winner and a classic in many Why doesn't Berra have a grandfather? And how can he g et one? There are plenty of old men at the retirement home, Ulf suggests. They go there together to find one—ideally one who eats pig's trotters, invites you to tea and can teach you to whistle. Can You Whistle, Johanna? is an international award-winner and classic in many countries by one of the world's great writers. ...Show more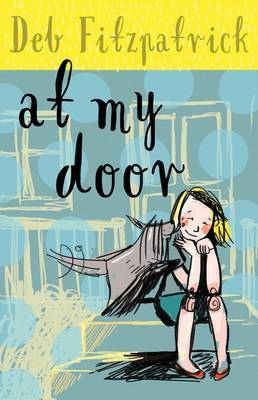 $14.99
AUD
Category: Junior Readers
Deliveries usually come in a van. Deliveries are often heavy boxes or oddly shaped padded bags. Deliveries do not come late on a school night. They don't come in a speeding car. And they don't cry. When Poppy Campbell's dad opens the front door to find a small, very distressed child clinging to a green blanket, the family try their hardest to do the right thing. They make the little girl comfortable, call the police, and look after her while the authorities search for her family. Why has this happened? The cops are called in, nappies bought, old toys dug out, and friendships made. ...Show more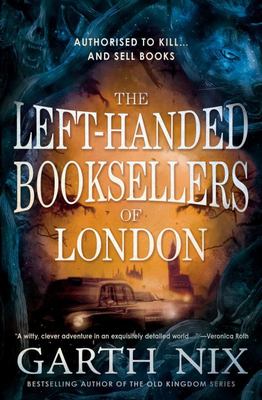 $24.99
AUD
Category: Contemporary | Reading Level: very good
From the bestselling author of Angel Mage, this new fantasy adventure set in 1980s London follows one girl's quest to find her father, leading her to a secret society of magical fighting booksellers who police the mythical Old World when it disastrously intrudes into the modern world. Eighteen-year-old art student Susan Arkshaw arrives in London in search of her father. But before she can question crime boss Frank Thringley he's turned to dust by the prick of a silver hatpin in the hands of the outrageously attractive Merlin. Merlin is one of the youngest members of a secret society of booksellers with magical powers who police the mythic Old World wherever it impinges on the New World - in addition to running several bookshops, of course! Merlin also has a quest of his own: to find the Old World entity who arranged the murder of his mother. Their investigations attract attention from enemies of the Old and New Worlds. Soon they become involved in an even more urgent task to recover the grail that is the source of the left-handed booksellers' power, before it is used to destroy the booksellers and rouse the hordes of the mythic past. As the search for the grail becomes strangely intertwined with both their quests, they start to wonder... Is Susan's long-lost father a bookseller, or something altogether more mysterious? ...Show more
$14.99
AUD
Category: Junior Readers | Series: Fish Kid
There's a new superhero on the block, with super fishy powers. Faster than a speeding mullet ... stronger than a bull shark ... it's Fish Kid! Slugging down slimy sea cucumbers and jellyfish is enough to make anyone vomit. BLAAGH!! Will Bodhi (aka Fish Kid) sniff out Emely's revolting prank before it's too late? Or will he land himself in deep, shark-infested waters? Be sure to take a deep breath before you dive into this hilarious ocean-packed adventure. ...Show more
$10.99
AUD
Category: Junior Readers
The beloved and bestselling author of "Inkheart "brings her signature imagination, adventure, and humor to a magical full-color chapter book for young readers! One night, Emma finds a mysterious green bottle floating in the ocean. When she pulls out the stopper, she sets a blue genie free! Most genies g rant three wishes, but Karim can t grant even one anymore. A yellow genie stole his magic nose ring, leaving him small, powerless, and trapped in that bottle. Emma and her noodle-tailed dog have to help Karim get his nose ring and his magic back!" ...Show more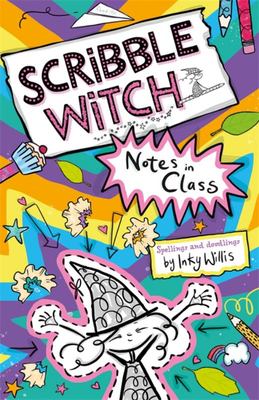 $14.99
AUD
Category: Junior Readers | Series: Scribble Witch Ser.
Welcome to the new magical series about a girl and her secret scribble witch, guaranteed to make 7-9s laugh out loud. When Molly's best friend announces that she's moving to a new school, a blue Wednesday becomes the Worst Wednesday Ever. That is until some unexpected magic brightens up Molly's day. N otes, a tiny paper witch who has been lurking in a pen pot, springs to life - and into action! Some of the things Notes does are absolutely NOT helpful and get Molly into trouble with her grouchbag teacher. But it's surprising what one tiny witch, armed with nothing more than a pencil, can achieve before the bell for home time rings... With a vibrant, unique voice, and amazing illustrations to match, Inky Willis conjures up magic for every reader!   ...Show more
$16.99
AUD
Category: Contemporary
Bug has a secret. Actually, he has a lot of secrets … NUMBER ONE: he's formed a basketball team at his new school based on a giant lie.NUMBER TWO: his parents don't know he's playing basketball again.NUMBER THREE: his new team-mates have no idea he isn't allowed to play, and they definitely don't know w hy. Bug will do ANYTHING to keep his secrets, keep his new team and keep his life from falling apart. Because no one can know THE BIGGEST SECRET OF ALL … Bug risks his life every time he steps out onto the basketball court. ...Show more
$9.99
AUD
Category: Early Readers | Series: The Secret Explorers
Blast-off into space in this second adventure with The Secret Explorers, a brand-new fiction series. This group of brilliant kids come together from all four corners of the globe to fix problems, solve mysteries and gather knowledge all over the planet - and beyond. Whenever their help is needed, a spec ial sign will appear on a door. They step through to the Exploration Station, and receive their mission... In The Secret Explorers and the Comet Collision, space expert Roshni leads a mission that's out of this world - literally! With rainforest expert Ollie, she is set the task of fixing the space probe orbiting Jupiter before a comet hits the planet. With the clock ticking, it's a race against time for the Secret Explorers as they dodge asteroids, complete daring spacewalks, and use all their skills to complete their mission. Packed with fun illustrations and facts about real-life missions to Jupiter, this thrilling adventure is perfect for young readers. Informative diagrams tell kids all they need to know about important elements of the story, such as how spacesuits work. The action-packed narrative keeps kids engaged and makes learning about space even more fun! Also available as an audiobook, narrated by actor Alfred Enoch. ...Show more