American humourist P.J. O'Rourke once said, "Always read something that will make you look good if you die in the middle of it." But sometimes we simply feel like reading something other than all those worthy and impressive literary award winners - something lighter but still well-written, something wonderfully witty which makes us laugh out loud, or maybe just a cracking good adventure. So for all of you who wander in and tell us that you're looking for something different to read, but you don't really know what you want; or who need something for a friend in hospital; or a book to take on holiday; or just something to escape from the grimness of the nightly news - we are delighted to present a new area in our bookshop entitled "Feel-Good Reads."

Titles include both fiction and non-fiction options - beloved classics from P.G. Wodehouse, Barbara Pym, and Nancy Mitford; hilarious travel narratives from Bill Bryson; amusing essays from David Sedaris and Augusten Burroughs; modern Australian classics from John Clarke, Shane Maloney, and Thea Astley; plus many more from Kurt Vonnegut's Breakfast of Champions to Sue Townsend's Adrian Mole series; from Alexander McCall-Smith's warm and witty Scottish tales to Paul Carter's gripping and often hilarious true-life adventures.
We will also be promoting Feel-Good Friday where we will feature a chosen title from these shelves and posting on facebook, twitter and instagram so keep an eye out for your next great read. 
$32.99
AUD
Category: Feel Good Fiction
The joyous, charming and utterly irresistible new novel from the author of mega-bestseller The Single Ladies of Jacaranda Retirement Village At nearly ninety, retired nature writer Hattie Bloom prefers the company of birds to people, but when a fall lands her in a nursing home she struggles to cope with the loss of independence and privacy. From the confines of her 'room with a view' of the carpark, she dreams of escape. Fellow 'inmate', the gregarious, would-be comedian Walter Clements also plans on returning home as soon as he is fit and able to take charge of his mobility scooter. When Hattie and Walter officially meet at The Night Owls, a clandestine club run by Sister Bronwyn and her dog, Queenie, they seem at odds. But when Sister Bronwyn is dismissed over her unconventional approach to aged care, they must join forces -- and very slowly an unlikely, unexpected friendship begins to grow. Full of wisdom and warmth, The Great Escape from Woodlands Nursing Home is a gorgeously poignant, hilarious story showing that it is never too late to laugh -- or to love. ...Show more
$32.99
AUD
Category: Feel Good Fiction
It will make you laugh, it will make you cry - definitely one of the best books we've read! What do you get when you cross a painfully awkward son, lofty comedic ambition and a dead best friend? Norman. Norman and Jax are a legendary comedic duo in waiting, with a five-year plan to perform at the Edinbu rgh Fringe by the time they're fifteen. But when Jax dies before they turn twelve, Norman decides paying tribute to his best friend just can't wait... so he rewrites their plan: 1. Look after mum 2. Find Dad 3. Get to the Edinburgh Fringe Sadie knows she's never going to win Mother of the Year, and not knowing exactly who her son's father is doesn't help. But when she finds Norman's new plan, all she wants is to see her son smile again... So they set off on a pilgrimage to Edinburgh, making a few stops to find Norman's dad along the way.   ...Show more
$32.99
AUD
Category: Feel Good Fiction
Nora Fawn's daughter, Hope, disappeared four years ago. Nora has never known why. Refusing to answer her mother's calls, emails or texts, Hope maintained contact only with her big sister, Joy. Having once considered her mothering to be the greatest achievement of her life, Nora's spent these Hope-less y ears searching, aching, mother-guilting, working for a famous yet talentless artist and avoiding her own emotionally repressed mother, Daphne.But ... last night Hope rang, out of the blue to say, 'I'm coming home, I'm getting married, the wedding is in three weeks and it's your job to organise it.' Desperate to prove her worth as a mother and regain her daughter's love, Nora commits to the task - assisted by her own increasingly dementia'd mother and her two best friends, Soula (an amateur bikini-line waxer) and Thilma (whom they found in a cab in the 1980s).My Daughter's Wedding is both hilarious and profound as it explores the confounding complexity, wild terrain, mountains, valleys and quicksand found in three generations of mother-daughter love. ...Show more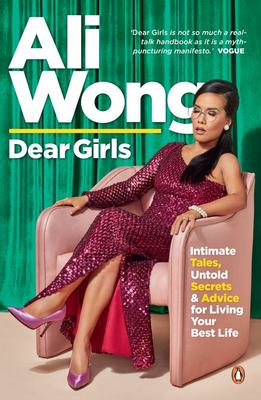 $22.99
AUD
Category: Feel Good Non-fiction
In her hit Netflix comedy special Baby Cobra, an eight-month pregnant Ali Wong resonated so strongly that she even became a popular Halloween costume. Wong told the world her remarkably unfiltered thoughts on marriage, sex, Asian culture, working women, and why you never see new mum comics on stage but you sure see plenty of new dads. The sharp insights and humour are even more personal in this completely original collection. She shares the wisdom she's learned from a life in comedy and reveals stories from her life offstage, including the brutal single life in New York (i.e. the inevitable confrontation with erectile dysfunction), reconnecting with her roots (and drinking snake blood) in Vietnam, tales of being a wild child growing up in San Francisco, and parenting war stories. Though addressed to her daughters, Ali Wong's letters are absurdly funny, surprisingly moving, and enlightening (and gross) for all. ...Show more
$19.99
AUD
Category: Feel Good Fiction
In this sparkling romantic comedy, a young journalist tampers with her magazine's horoscopes to win her friend's heart - and sets in motion an unpredictable and often hilarious ripple effect . . . When Justine Carmichael (Sagittarius, aspiring journalist and sceptic) bumps into her old friend Nick Jord an (Aquarius, struggling actor and true believer) it could be by chance. Or perhaps it's written in the stars. Justine works at the Alexandria Park Star - and Nick, she now learns, relies on the magazine's astrology column to guide him in life. Looking for a way to get Nick's attention, Justine has the idea of making a few small alterations to 'Aquarius' before it goes to print. It's only a horoscope, after all. What harm could changing it do? Charting the many unforeseen ripple effects of Justine's astrological meddling - both for herself and others - Star-crossed is the funny, super-smart, feel-good novel of the year! 'The funny, clever, big-hearted love story of the year. Brilliant!' Heather Rose, bestselling author of The Museum of Modern Love 'This delightful debut will leave you with a warm glow . . . In every way a delight, Star-crossed was so much fun this reviewer fell head over heels for it. If you loved David Nicholls' One Day, go out and buy this now.' Herald Sun 'An absolutely adorable Australian romcom . . . the very definition of feelgood.' Red Magazine (UK) ' A glorious romantic comedy . . . This is one dazzling, versatile writer, working with impeccable skill, sharp wit and frolicsome charm.' Weekend Australian 'I loved this completely . . . a bright, brilliant, joyful little love story that spreads into the size of a small town, with its chorus of voices. A total triumph.' Josie Silver, #1 New York Times bestselling author of One Day in December 'Simply unputdownable. A joy to read, addictive as all heck, this has got to be my favourite book of 2019 thus far.' Samantha Bond, Glamadelaide.com.au ...Show more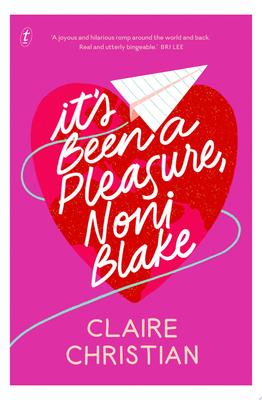 $32.99
AUD
Category: Feel Good Fiction
A quirky, feel-good romantic comedy about creating the life you want. Noni didn't expect to be starting over again at the age of thirty-six. But eighteen months after the end of her long-term relationship, she knows it's time to find out what's next. While an encounter with a sexy blonde firefighter is a welcome entry back into the dating world, Noni soon realises she's looking for more than just a series of brief-if pleasurable-encounters. That's how she finds herself travelling to Europe to track down the one that got away- the alluring, elusive Molly. But Europe has other surprises in store, not least of which is Beau, a tall, sexy, tattooist from Edinburgh...   ...Show more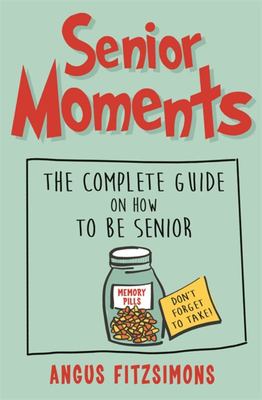 $22.99
AUD
Category: Feel Good Non-fiction
Do you have a list of your books, or do I just have to stare at them?"Shaun Bythell is the owner of The Bookshop in Wigtown, Scotland. With more than a mile of shelving, real log fires in the shop and the sea lapping nearby, the shop should be an idyll for bookworms. Unfortunately, Shaun also has to co ntend with bizarre requests from people who don't understand what a shop is, home invasions during the Wigtown Book Festival and Granny, his neurotic Italian assistant who likes digging for river mud to make poultices. ...Show more
$29.99
AUD
Category: Feel Good Non-fiction | Reading Level: 4 Non Fiction
RICHARD GLOVER: ''You won't agree with all her rules – I, for one, am a great believer in the word "pash" – but there is a good laugh, and a lively argument, to be had on every page.'' 488 Rules for Life is Kitty Flanagan's way of making the world a more pleasant place to live. Applying truth and wit to modern problems. An antidote to stupidity. 488 Rules for Life is not a self-help book, because it's not you who needs help, it's other people. Whether they're walking and texting, asphyxiating you on public transport with their noxious perfume cloud, or leaving one useless square of toilet paper on the roll, a lot of people just don't know the rules. But thanks to Kitty Flanagan's comprehensive guide to modern behaviour, our world will soon be a much better place. A place where people don't ruin the fruit salad by putting banana in it … where your co-workers respect your olfactory system and don't reheat their fish curry in the office microwave ... where middle aged men don't have ponytails … What started as a joke on Kitty Flanagan's popular segment on ABC TV's The Weekly, is now a quintessential reference book with the power to change society. (Or, at least, make it a bit less irritating.) What people (okay, Kitty Flanagan) are saying about this book: 'You're welcome everyone. Thank god for me.' 'I'd rather be sad and lonely, but right.' 'There's not actually 488 rules in here but it sure feels like it'. ...Show more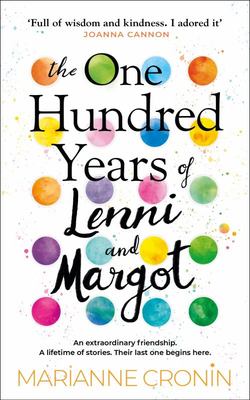 $32.99
AUD
Category: Feel Good Fiction
An extraordinary friendship. A lifetime of stories. Their last one begins here. 'Full of wisdom and kindness. It is just the kind of book I adore' JOANNA CANNON 'Touching and honest and funny. I completely and wholeheartedly fell for Lenni and Margot' NINA POTTELL Life is short - no one knows that bet ter than seventeen year-old Lenni Petterssen. On the Terminal Ward, the nurses are offering their condolences already, but Lenni still has plenty of living to do. When she meets 83-year-old Margot Macrae, a fellow patient offering new friendship and enviable artistic skills, Lenni's life begins to soar in ways she'd never imagined. As their bond deepens, a world of stories opens up: of wartime love and loss, of misunderstanding and reconciliation, of courage, kindness and joy. Stories that have led Lenni and Margot to the end of their days. Fiercely alive, disarmingly funny, and brimming with tenderness, The One Hundred Years of Lenni and Margot unwraps the extraordinary gift of life even when it is about to be taken away, and revels in our infinite capacity for friendship and love when we need it most. 'Emotional, involving, witty and sad. All my favourite things. Everyone is going to love LENNI AND MARGOT' JILL MANSELL ...Show more
$22.99
AUD
Category: Feel Good Fiction | Reading Level: good
WINNER OF THE PULITZER PRIZE FOR FICTION 2018 'You will sob little tears of joy' Nell Zink 'I recommend it with my whole heart' Ann Patchett 'I adore this book' Armistead Maupin 'Charming, languid and incredibly funny, I absolutely adored Arthur' Jenny Colgan 'Marvellously, endearingly, unexpectedly fun ny' Gary Shteyngart 'Bedazzling, bewitching and be-wonderful' New York Times Book Review 'A fast and rocketing read . . . a wonderful, wonderful book!' Karen Joy Fowler 'Hilarious, and wise, and abundantly funny' Adam Haslett WHO SAYS YOU CAN'T RUN AWAY FROM YOUR PROBLEMS? Arthur Less is a failed novelist about to turn fifty. A wedding invitation arrives in the post: it is from an ex-boyfriend of nine years who is engaged to someone else. Arthur can't say yes - it would be too awkward; he can't say no - it would look like defeat. So, he begins to accept the invitations on his desk to half-baked literary events around the world. From France to India, Germany to Japan, Arthur almost falls in love, almost falls to his death, and puts miles between him and the plight he refuses to face. Less is a novel about mishaps, misunderstandings and the depths of the human heart. ...Show more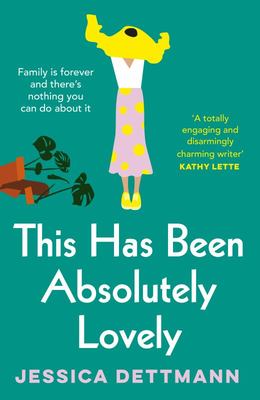 $29.99
AUD
Category: Feel Good Fiction
Family is forever, and there's nothing you can do about it.The charming, hilarious and all-too-relatable new novel from the author of How to be Second Best Molly's a millennial home organiser about to have her first baby. Obviously her mum, Annie, will help with the childcare. Everyone else's parents ar e doing it. But Annie's dreams of music stardom have been on hold for thirty-five years, paused by childbirth then buried under her responsibilities as a mother, wage earner, wife, and only child of ailing parents. Finally, she can taste freedom. As Molly and her siblings gather in the close quarters of the family home over one fraught summer, shocking revelations come to light. Everyone is forced to confront the question of what it means to be a family. This Has Been Absolutely Lovely is a story about growing up and giving in, of parents and children, of hope and failure, of bravery and defied expectation, and the question of whether it is ever too late to try again. Praise for Jessica Dettmann:'A totally engaging and disarmingly charming writer' Kathy Lette 'A natural knack for humour' Better Reading 'Blends the family drama of Liane Moriarty with the humour of Sophie Kinsella' Newtown Review of Books 'Ultimate summer read' Herald Sun 'Heartwarming yet biting' Sunday Telegraph 'Sharp and crisp and funny. I was dazzled.' Mia Freedman ...Show more