American humourist P.J. O'Rourke once said, "Always read something that will make you look good if you die in the middle of it." But sometimes we simply feel like reading something other than all those worthy and impressive literary award winners - something lighter but still well-written, something wonderfully witty which makes us laugh out loud, or maybe just a cracking good adventure. So for all of you who wander in and tell us that you're looking for something different to read, but you don't really know what you want; or who need something for a friend in hospital; or a book to take on holiday; or just something to escape from the grimness of the nightly news - we are delighted to present a new area in our bookshop entitled "Feel-Good Reads."

Titles include both fiction and non-fiction options - beloved classics from P.G. Wodehouse, Barbara Pym, and Nancy Mitford; hilarious travel narratives from Bill Bryson; amusing essays from David Sedaris and Augusten Burroughs; modern Australian classics from John Clarke, Shane Maloney, and Thea Astley; plus many more from Kurt Vonnegut's Breakfast of Champions to Sue Townsend's Adrian Mole series; from Alexander McCall-Smith's warm and witty Scottish tales to Paul Carter's gripping and often hilarious true-life adventures.
We will also be promoting Feel-Good Friday where we will feature a chosen title from these shelves and posting on facebook, twitter and instagram so keep an eye out for your next great read.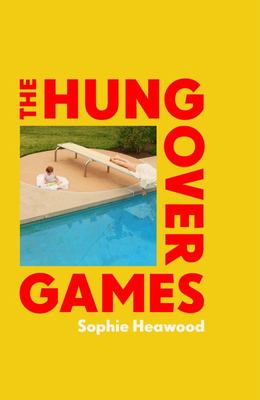 $35.00
AUD
Category: Biography & Memoir
'The Hungover Games deftly explores expectations of modern womanhood through a beautiful, wild, painfully honest, hilarious and sometimes heartbreaking story. Full of adventure and awe, Sophie Heawood has written a soulful, truthful homage to a life lived with appetite, intensity and wonder.' Dolly Alde rton I had no idea how to commit to another human being. I could barely commit to reading a magazine, and I wrote for magazines for a living. My specialist subject was celebrities, and my own relationships made their marriages look eternal. I'd never paid a household bill that didn't mention bailiffs, and my idea of exercise was to go and stand outside a famous person's house and stare until I'd convinced myself that I lived in it. But my life in LA was happy; free of care and consequence. That was, until I came down to earth - with a bump. So this is the story of how I staggered from partying in Hollywood to bringing up a baby in Piss Alley, Dalston; how I never did find a copy of What To Expect When You Weren't Even Fucking Expecting To Be Expecting, and why paternity testing is not a good topic for a first-date conversation. People always said I'd find love where I least expected it. I always said they were idiots. **AN EVENING STANDARD AND COSMOPOLITAN BEST BOOK OF 2020** **AN OBSERVER NON-FICTION BOOK TO LOOK OUT FOR IN 2020** ...Show more
$19.99
AUD
Category: Feel Good Fiction
In this sparkling romantic comedy, a young journalist tampers with her magazine's horoscopes to win her friend's heart - and sets in motion an unpredictable and often hilarious ripple effect . . . When Justine Carmichael (Sagittarius, aspiring journalist and sceptic) bumps into her old friend Nick Jord an (Aquarius, struggling actor and true believer) it could be by chance. Or perhaps it's written in the stars. Justine works at the Alexandria Park Star - and Nick, she now learns, relies on the magazine's astrology column to guide him in life. Looking for a way to get Nick's attention, Justine has the idea of making a few small alterations to 'Aquarius' before it goes to print. It's only a horoscope, after all. What harm could changing it do? Charting the many unforeseen ripple effects of Justine's astrological meddling - both for herself and others - Star-crossed is the funny, super-smart, feel-good novel of the year! 'The funny, clever, big-hearted love story of the year. Brilliant!' Heather Rose, bestselling author of The Museum of Modern Love 'This delightful debut will leave you with a warm glow . . . In every way a delight, Star-crossed was so much fun this reviewer fell head over heels for it. If you loved David Nicholls' One Day, go out and buy this now.' Herald Sun 'An absolutely adorable Australian romcom . . . the very definition of feelgood.' Red Magazine (UK) ' A glorious romantic comedy . . . This is one dazzling, versatile writer, working with impeccable skill, sharp wit and frolicsome charm.' Weekend Australian 'I loved this completely . . . a bright, brilliant, joyful little love story that spreads into the size of a small town, with its chorus of voices. A total triumph.' Josie Silver, #1 New York Times bestselling author of One Day in December 'Simply unputdownable. A joy to read, addictive as all heck, this has got to be my favourite book of 2019 thus far.' Samantha Bond, Glamadelaide.com.au ...Show more
$19.99
AUD
Category: Feel Good Non-fiction
Kitty Flanagan has been locked in an industrial freezer in Western Australia, insulted about the size of her lady parts in Singapore and borne witness to the world's most successful wife swap in suburban Sydney. It's these valuable lessons from The University of Life that have taught her so many things, including the fact that cliches like 'The University of Life' are reeeally annoying. In these funny, true stories, Kitty provides advice you didn't even know you needed. Useful tips on how not to get murdered while hitchhiking, how to break up with someone the wrong way, and the right way, why it's important to keep your top on while waitressing, and why women between the ages of 37 and 42 should be banned from internet dating. Bridge Burning and Other Hobbies is a collection of laugh-out-loud, cautionary tales from one of Australia's favourite comedians.   ...Show more
$19.99
AUD
Category: Feel Good Fiction | Reading Level: very good
Sarah Winman's bestselling, critically-acclaimed debut novel WHEN GOD WAS A RABBIT continues to captivate and enchant readers. 1968. The year Paris takes to the streets. The year Martin Luther King loses his life for a dream. The year Eleanor Maud Portman is born. Young Elly's world is shaped by those w ho inhabit it: her loving but maddeningly distractible parents; a best friend who smells of chips and knows exotic words like 'slag'; an ageing fop who tapdances his way into her home, a Shirley Bassey impersonator who trails close behind; lastly, of course, a rabbit called God. In a childhood peppered with moments both ordinary and extraordinary, Elly's one constant is her brother Joe. Twenty years on, Elly and Joe are fully grown and as close as they ever were. Until, that is, one bright morning when a single, earth-shattering event threatens to destroy their bond forever. Spanning four decades and moving between suburban Essex, the wild coast of Cornwall and the streets of New York, this is a story about childhood, eccentricity, the darker side of love and sex, the pull and power of family ties, loss and life. More than anything, it's a story about love in all its forms. ...Show more
Love in a Cold Climate
by Nancy Mitford; Alan Cumming (Introduction by)
$22.99
AUD
Category: Feel Good Fiction
A sparkling romantic comedy that vividly evokes the lost glamour of aristocratic life in England between the wars.   Polly Hampton has long been groomed for the perfect marriage by her mother, the fearsome and ambitious Lady Montdore. But Polly, with her stunning good looks and impeccable connections, is bored by the monotony of her glittering debut season in London. Having just come from India, where her father served as Viceroy, she claims to have hoped that society in a colder climate would be less obsessed with love affairs. The apparently aloof and indifferent Polly has a long-held secret, however, one that leads to the shattering of her mother's dreams and her own disinheritance. When an elderly duke begins pursuing the disgraced Polly and a callow potential heir curries favor with her parents, nothing goes as expected, but in the end all find happiness in their own unconventional ways.   Featuring an introduction by Flora Fraser. ...Show more
$22.99
AUD
Category: Feel Good Non-fiction
Shaun Bythell owns the Bookshop, Scotland's largest second-hand bookshop. It contains 100,000 books, spread over a mile of shelving, with twisting corridors and roaring fires, and all set in a beautiful, rural town by the edge of the sea. A book-lover's paradise? Well, almost ... In these wry and hilari ous diaries, Shaun provides an inside look at the trials and tribulations of life in the book trade, from struggles with eccentric customers to wrangles with his own staff, who include the ski-suit-wearing, bin-foraging Nicky. He takes us with him on buying trips to old estates and auction houses, recommends books-both lost classics and new discoveries-introduces us to the thrill of the unexpected find, and evokes the rhythms and charms of small-town life, always with a sharp and sympathetic eye. Hilarious, wry, and charming, Shaun Bythell's stories from his second-hand bookshop in remotest Scotland are sure to delight readers of all stripes. ...Show more
$22.99
AUD
Category: Feel Good Non-fiction
In her hit Netflix comedy special Baby Cobra, an eight-month pregnant Ali Wong resonated so strongly that she even became a popular Halloween costume. Wong told the world her remarkably unfiltered thoughts on marriage, sex, Asian culture, working women, and why you never see new mum comics on stage but you sure see plenty of new dads. The sharp insights and humour are even more personal in this completely original collection. She shares the wisdom she's learned from a life in comedy and reveals stories from her life offstage, including the brutal single life in New York (i.e. the inevitable confrontation with erectile dysfunction), reconnecting with her roots (and drinking snake blood) in Vietnam, tales of being a wild child growing up in San Francisco, and parenting war stories. Though addressed to her daughters, Ali Wong's letters are absurdly funny, surprisingly moving, and enlightening (and gross) for all. ...Show more
$19.99
AUD
Category: Chat10Looks3 Recommendations | Series: Picador Classic | Reading Level: very good
With an introduction by P. J. O'Rourke 'Do not read this book in public. You will risk severe internal injuries from trying to suppress your laughter.' Sunday Times I was born in 1939. The other big event of that year was the outbreak of the Second World War, but for the moment that did not affect me. I n the first instalment of Clive James's memoirs we follow the young Clive on his journey from boyhood to the cusp of manhood, when his days of wearing short trousers are finally behind him. Battling with school, girls, various relatives and an overwhelming desire to be a superhero, Clive's adventures growing up in the suburbs of post-war Sydney are hair-raising, uproarious and almost too good to be true ...Told with James's unassailable sense of humour and self-effacing charm, Unreliable Memoirs is a hilarious and touching introduction to the story of a national treasure. A million-copy bestseller, this classic memoir is a celebration of life in all its unpredictable glory.   ...Show more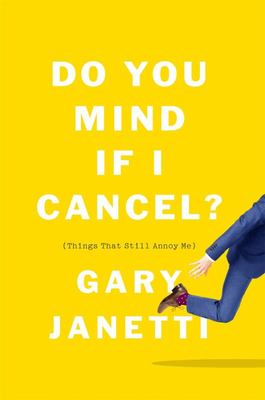 $29.99
AUD
Category: Feel Good Non-fiction
With over 800,000 followers on social media, Gary Janetti has quickly become a viral sensation, but here in Do You Mind If I Cancel?, the man behind the most wickedly funny memes on the Internet turns his attention away from the royal family, and squarely to the realm of everyday life. He takes on the humiliations of applying for a job, the excitement of moving to New York, and and reflects on growing up, and coming out. "These are essays from my childhood and young adulthood about things that still annoy me," says Gary.But the book is not just a laugh out loud riot. In the vein of David Sedaris, and Jenny Lawson, the collection is also a deeply felt work of literary nonfiction, exploring the complexities of family, frustrations of careers, and the paradox of life where sometimes everything is irritating, and also wonderful. Original, brazen, and laugh out loud funny, Do You Mind If I Cancel? marks the arrival of a remarkably exciting new voice in American humor. ...Show more
$24.99
AUD
Category: Feel Good Non-fiction | Series: Film Tie-in S.
In this unforgettable, and by turns hilarious and harrowing memoir, Augusten Burroughs recounts the bizarre events of his childhood. After his parents' divorce, his mother, a delusional poet, left him in the care of her psychiatrist, a man who might have benefited from a little therapy himself. Suddenly , at age twelve, Augusten found himself living in a dilapidated Victorian mansion with the doctor's bizarre family and a few patients. In the psychiatrist's house, there are no rules, only chaos. The Christmas tree stayed up until summer, Valium was eaten like Pez and, if things got dull, there was always the vintage electroshock-therapy machine under the stairs... RUNNING WITH SCISSORS is a true story, compelling and maniacally funny. Above all, it chronicles an ordinary boy's survival under the most extraordinary circumstances. ...Show more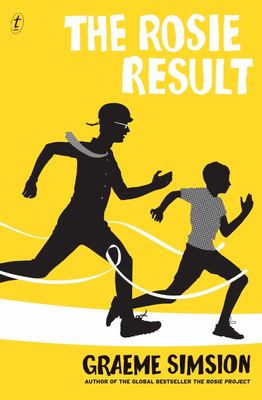 $29.99
AUD
Category: Feel Good Fiction | Series: Don Tillman Ser. | Reading Level: Adult
I was standing on one leg shucking oysters when the problems began...' Don and Rosie are back in Melbourne after a decade in New York, and they're about to face their most important project. Their son, Hudson, is having trouble at school- his teachers say he isn't fitting in with the other kids. Meanwhi le, Rosie is battling Judas at work, and Don is in hot water after the Genetics Lecture Outrage. The life-contentment graph, recently at its highest point, is curving downwards. For Don Tillman, geneticist and World's Best Problem-Solver, learning to be a good parent as well as a good partner will require the help of friends old and new. It will mean letting Hudson make his way in the world, and grappling with awkward truths about his own identity. And opening a cocktail bar. Hilarious and thought-provoking, with a brilliant cast of characters and an ending that will have readers cheering for joy, The Rosie Result is the triumphant final instalment of the internationally bestselling series that began with The Rosie Project.   ...Show more
$19.99
AUD
Category: Feel Good Fiction | Series: Jackson Brodie | Reading Level: very good
It is the Edinburgh Festival. People queuing for a lunchtime show witness a road-rage incident - an incident which changes the lives of everyone involved. Jackson Brodie, ex-army, ex-police, ex-private detective, is also an innocent bystander - until he becomes a suspect. With Case Histories, Kate Atkin son showed how brilliantly she could explore the crime genre and make it her own. In One Good Turn she takes her masterful plotting one step further. Like a set of Russian dolls each thread of the narrative reveals itself to be related to the last. Her Dickensian cast of characters are all looking for love or money and find it in surprising places. As ever with Atkinson what each one actually discovers is their true self. Unputdownable and triumphant, One Good Turn is a sharply intelligent read that is also percipient, funny, and totally satisfying. ...Show more