American humourist P.J. O'Rourke once said, "Always read something that will make you look good if you die in the middle of it." But sometimes we simply feel like reading something other than all those worthy and impressive literary award winners - something lighter but still well-written, something wonderfully witty which makes us laugh out loud, or maybe just a cracking good adventure. So for all of you who wander in and tell us that you're looking for something different to read, but you don't really know what you want; or who need something for a friend in hospital; or a book to take on holiday; or just something to escape from the grimness of the nightly news - we are delighted to present a new area in our bookshop entitled "Feel-Good Reads."

Titles include both fiction and non-fiction options - beloved classics from P.G. Wodehouse, Barbara Pym, and Nancy Mitford; hilarious travel narratives from Bill Bryson; amusing essays from David Sedaris and Augusten Burroughs; modern Australian classics from John Clarke, Shane Maloney, and Thea Astley; plus many more from Kurt Vonnegut's Breakfast of Champions to Sue Townsend's Adrian Mole series; from Alexander McCall-Smith's warm and witty Scottish tales to Paul Carter's gripping and often hilarious true-life adventures.
We will also be promoting Feel-Good Friday where we will feature a chosen title from these shelves and posting on facebook, twitter and instagram so keep an eye out for your next great read. 
$19.99
AUD
Category: Feel Good Fiction | Reading Level: very good
Sarah Winman's bestselling, critically-acclaimed debut novel WHEN GOD WAS A RABBIT continues to captivate and enchant readers. 1968. The year Paris takes to the streets. The year Martin Luther King loses his life for a dream. The year Eleanor Maud Portman is born. Young Elly's world is shaped by those w ho inhabit it: her loving but maddeningly distractible parents; a best friend who smells of chips and knows exotic words like 'slag'; an ageing fop who tapdances his way into her home, a Shirley Bassey impersonator who trails close behind; lastly, of course, a rabbit called God. In a childhood peppered with moments both ordinary and extraordinary, Elly's one constant is her brother Joe. Twenty years on, Elly and Joe are fully grown and as close as they ever were. Until, that is, one bright morning when a single, earth-shattering event threatens to destroy their bond forever. Spanning four decades and moving between suburban Essex, the wild coast of Cornwall and the streets of New York, this is a story about childhood, eccentricity, the darker side of love and sex, the pull and power of family ties, loss and life. More than anything, it's a story about love in all its forms. ...Show more
$19.99
AUD
Category: Feel Good Fiction
In this sparkling romantic comedy, a young journalist tampers with her magazine's horoscopes to win her friend's heart - and sets in motion an unpredictable and often hilarious ripple effect . . . When Justine Carmichael (Sagittarius, aspiring journalist and sceptic) bumps into her old friend Nick Jord an (Aquarius, struggling actor and true believer) it could be by chance. Or perhaps it's written in the stars. Justine works at the Alexandria Park Star - and Nick, she now learns, relies on the magazine's astrology column to guide him in life. Looking for a way to get Nick's attention, Justine has the idea of making a few small alterations to 'Aquarius' before it goes to print. It's only a horoscope, after all. What harm could changing it do? Charting the many unforeseen ripple effects of Justine's astrological meddling - both for herself and others - Star-crossed is the funny, super-smart, feel-good novel of the year! 'The funny, clever, big-hearted love story of the year. Brilliant!' Heather Rose, bestselling author of The Museum of Modern Love 'This delightful debut will leave you with a warm glow . . . In every way a delight, Star-crossed was so much fun this reviewer fell head over heels for it. If you loved David Nicholls' One Day, go out and buy this now.' Herald Sun 'An absolutely adorable Australian romcom . . . the very definition of feelgood.' Red Magazine (UK) ' A glorious romantic comedy . . . This is one dazzling, versatile writer, working with impeccable skill, sharp wit and frolicsome charm.' Weekend Australian 'I loved this completely . . . a bright, brilliant, joyful little love story that spreads into the size of a small town, with its chorus of voices. A total triumph.' Josie Silver, #1 New York Times bestselling author of One Day in December 'Simply unputdownable. A joy to read, addictive as all heck, this has got to be my favourite book of 2019 thus far.' Samantha Bond, Glamadelaide.com.au ...Show more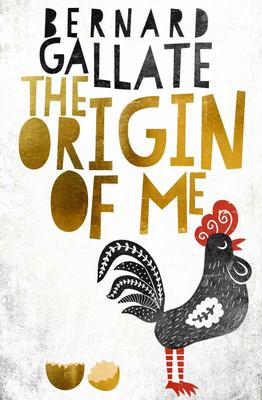 $32.99
AUD
Category: Feel Good Fiction
Lincoln Locke's fifteen-year-old life is turned upside down when he's thrust into bachelor-pad living with his dad, after his parents' marriage breaks up, and into an exclusive new school. Crestfield Academy offers him a new set of peers - the creme de la creme of gifted individuals, who also happen to be financially loaded - and a place on the swim relay team with a bunch of thugs in Speedos. Homunculus, the little voice inside Lincoln's head, doesn't make life any easier; nor does Lincoln's growing awareness of a genetic anomaly that threatens to humiliate him at every turn. On a search for answers to the big LIFE questions, he turns to the hallowed school library, where he spies Edwin Stroud's nineteenth-century memoir, My One Redeeming Affliction. The book weaves itself into Lincoln's life in ways more fascinating and alarming than he could have imagined. When he meets Bert McGill, the local junkyard hermit, Lincoln finds among the detritus of Bert's life tantalising glimpses of the enigmatic Stroud, star of Melinkoff's Astonishing Assembly of Freaks. He begins to piece together a time past, of dubious relationships and, it turns out, of redeeming afflictions. Audacious, funny and wonderfully inventive, The Origin of Me is a story of friendships, of young love, of imagination, and of celebrating differences, past and present. ...Show more
Love in a Cold Climate
by Nancy Mitford; Alan Cumming (Introduction by)
$22.99
AUD
Category: Feel Good Fiction
A sparkling romantic comedy that vividly evokes the lost glamour of aristocratic life in England between the wars.   Polly Hampton has long been groomed for the perfect marriage by her mother, the fearsome and ambitious Lady Montdore. But Polly, with her stunning good looks and impeccable connections, is bored by the monotony of her glittering debut season in London. Having just come from India, where her father served as Viceroy, she claims to have hoped that society in a colder climate would be less obsessed with love affairs. The apparently aloof and indifferent Polly has a long-held secret, however, one that leads to the shattering of her mother's dreams and her own disinheritance. When an elderly duke begins pursuing the disgraced Polly and a callow potential heir curries favor with her parents, nothing goes as expected, but in the end all find happiness in their own unconventional ways.   Featuring an introduction by Flora Fraser. ...Show more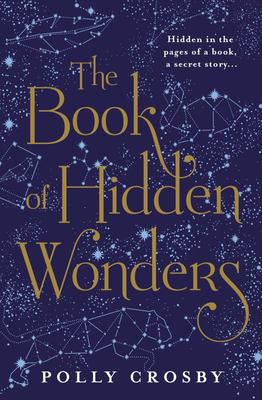 $32.99
AUD
Category: Feel Good Fiction
'Evocative and enchanting - a future classic and a star in the making' Veronica Henry 'Exquisitely written, stunning, totally unique. Everyone needs to read this' Jessica Ryn 'Magical, beautifully written, evocative, and mysterious, stitched through with a dark thread I wasn't expecting - a wonderful bo ok' Anita Frank Romilly lives in a ramshackle house with her eccentric artist father and her cat, Monty. She knows little about her past - but she knows that she is loved. When her father finds fame with a series of children's books starring her as the main character, everything changes: exotic foods appear on the table, her father appears on TV, and strangers appear at their door, convinced the books contain clues leading to a precious prize. But as time passes, Romilly's father becomes increasingly suspicious of the outside world until, before her eyes, he begins to disappear altogether. With no-one else to help, Romilly turns to the secrets her father has hidden in his illustrated books - realising that his treasure hunt doesn't lead to gold, but to something far more precious... The truth. The Illustrated Child is the unforgettable, beguiling debut from Polly Crosby. AVAILABLE TO PRE-ORDER NOW! Praise for The Illustrated Child: 'Evocative and enchanting - a future classic and a star in the making' Veronica Henry 'Exquisitely written, stunning, totally unique. Everyone needs to read this' Jessica Ryn 'A magical tale, beautifully written, evocative and mysterious, and stitched through with a dark thread that I wasn't expecting. What a wonderful book' Anita Frank ...Show more
$32.99
AUD
Category: Feel Good Fiction
'Hornby is the poet of the everyday' Observer The person you are with is just like you: same background, same age, same interests. The perfect match. And it is a disaster. Then, when and where you least expect it, you meet someone new. You seem to have nothing in common and yet, somehow, it feels total ly right. Nick Hornby's brilliantly observed, tender but also brutally funny new novel gets to the heart of what it means to fall surprisingly and headlong in love with the best possible person - someone who is not just like you at all.  'A writer who dares to be witty, intelligent and emotionally generous at once' New York Times 'Hornby's prose is artful and effortless, his spiky wit as razored as a number-two cut' Independent 'Hornby writes with a funny, fresh voice which skewers male and female foibles with hilarious accuracy' - Guardian ...Show more
Catch-22
by Joseph Heller; Howard Jacobson (Introduction by)
$14.99
AUD
Category: Feel Good Fiction | Series: Vintage Classics Ser.
This fiftieth-anniversary edition commemorates Joseph Heller's masterpiece with a new introduction; critical essays and reviews by Norman Mailer, Alfred Kazin, Anthony Burgess, and others; rare papers and photos; and much more.   Nominated as one of America's best-loved novels by PBS's The Great Ameri can Read.   Soon to be a Hulu limited series starring Christopher Abbott, George Clooney, Kyle Chandler, and Hugh Laurie.   Fifty years after its original publication, Catch-22 remains a cornerstone of American literature and one of the funniest--and most celebrated--books of all time. In recent years it has been named to "best novels" lists by Time, Newsweek, the Modern Library, and the London Observer.   Set in Italy during World War II, this is the story of the incomparable, malingering bombardier, Yossarian, a hero who is furious because thousands of people he has never met are trying to kill him. But his real problem is not the enemy--it is his own army, which keeps increasing the number of missions the men must fly to complete their service. Yet if Yossarian makes any attempt to excuse himself from the perilous missions he's assigned, he'll be in violation of Catch-22, a hilariously sinister bureaucratic rule: a man is considered insane if he willingly continues to fly dangerous combat missions, but if he makes a formal request to be removed from duty, he is proven sane and therefore ineligible to be relieved.   This fiftieth-anniversary edition commemorates Joseph Heller's masterpiece with a new introduction by Christopher Buckley; a wealth of critical essays and reviews by Norman Mailer, Alfred Kazin, Anthony Burgess, and others; rare papers and photos from Joseph Heller's personal archive; and much more. Here, at last, is the definitive edition of a classic of world literature. ...Show more
$12.99
AUD
Category: Feel Good Fiction | Series: Popular Penguins Ser.
A hilarious and merciless parody of rural melodramas and one of the best-loved comic novels of all time, Cold Comfort Farmby Stella Gibbons is beautifully repackaged as part of the Penguin Essentials range.'We are not like other folk, maybe, but there have always been Starkadders at Cold Comfort Farm... 'Sensible, sophisticated Flora Poste has been expensively educated to do everything but earn a living. When she is orphaned at twenty, she decides her only option is to descend on relatives - the doomed Starkadders at the aptly named Cold Comfort Farm.There is Judith in a scarlet shawl, heaving with remorse for an unspoken wickedness; raving old Ada Doom, who once saw something nasty in the woodshed; lustful Seth and despairing Reuben, Judith's two sons; and there is Amos, preaching fire and damnation to one and all. As the sukebind flowers, Flora takes each of the family in hand and brings order to their chaos.Cold Comfort Farmis a sharp and clever parody of the melodramatic and rural novel.'Very probably the funniest book ever written' Sunday Times'Screamingly funny and wildly subversive' Marian Keyes, Guardian'Delicious ... Cold Comfort Farmhas the sunniness of a P. G. Wodehouse and the comic aplomb of Evelyn Waugh's Scoop' Independent'One of the finest parodies written in English...a wickedly brilliant skit' Robert Macfarlane, GuardianStella Gibbons was born in London in 1902. She went to North London Collegiate School and studied journalism at University College, London. She then worked for ten years on various papers, including the Evening Standard. Her first publication was a book of poems, The Mountain Beast (1930), and her first novel, Cold Comfort Farm (1932), won the Femina Vie Heureuse Prize. Amongst her other novels are Miss Linsey and Pa (1936), Nightingale Wood(1938), Westwood (1946), Conference at Cold Comfort Farm (1949) and Beside the Pearly Water(1954). Stella Gibbons died in 1989. ...Show more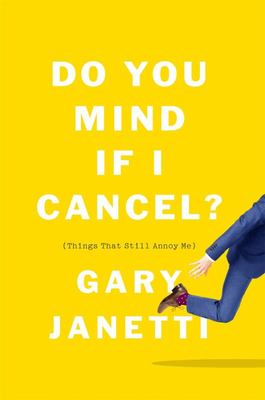 $29.99
AUD
Category: Feel Good Non-fiction
With over 800,000 followers on social media, Gary Janetti has quickly become a viral sensation, but here in Do You Mind If I Cancel?, the man behind the most wickedly funny memes on the Internet turns his attention away from the royal family, and squarely to the realm of everyday life. He takes on the humiliations of applying for a job, the excitement of moving to New York, and and reflects on growing up, and coming out. "These are essays from my childhood and young adulthood about things that still annoy me," says Gary.But the book is not just a laugh out loud riot. In the vein of David Sedaris, and Jenny Lawson, the collection is also a deeply felt work of literary nonfiction, exploring the complexities of family, frustrations of careers, and the paradox of life where sometimes everything is irritating, and also wonderful. Original, brazen, and laugh out loud funny, Do You Mind If I Cancel? marks the arrival of a remarkably exciting new voice in American humor. ...Show more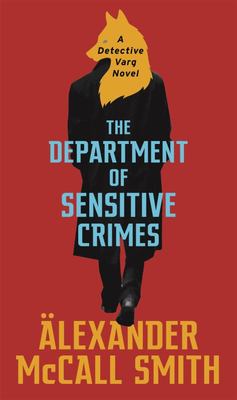 $19.99
AUD
Category: Feel Good Fiction | Series: Detective Varg Ser.
In the Swedish criminal justice system, certain cases are considered especially strange and difficult, in Malm , the dedicated detectives who investigate these crimes are members of an elite squad known as the Sensitive Crimes Division. These are their stories.   The first case: the small matter of a man stabbed in the back of the knee. Who would perpetrate such a crime and why? Next: a young woman's imaginary boyfriend goes missing. But how on Earth do you search for someone who doesn't exist? And in the final investigation: eerie secrets that are revealed under a full moon may not seem so supernatural in the light of day. No case is too unusual, too complicated, or too, well, insignificant for this squad to solve. The team: Ulf "the Wolf" Varg, the top dog, thoughtful and diligent; Anna Bengsdotter, who's in love with Varg's car (and possibly Varg, too); Carl Holgersson, who likes nothing more than filling out paperwork; and Erik Nykvist, who is deeply committed to fly fishing. With the help of a rather verbose local police officer, this crack team gets to the bottom of cases other detectives can't or won't bother to handle. Equal parts hilarious and heartening, The Department of Sensitive Crimes is a tour de farce from a true master. ...Show more
$32.99
AUD
Category: Feel Good Fiction | Reading Level: very good
They're a glamorous family, the Caseys. Johnny Casey, his two brothers Ed and Liam, their beautiful, talented wives and all their kids spend a lot of time together - birthday parties, anniversary celebrations, weekends away. And they're a happy family. Johnny's wife, Jessie, who has the most money, insi sts on it. Under the surface, though, conditions are murkier. While some people clash, other people like each other far too much. Everything stays under control until Ed's wife Cara, gets concussion and can't keep her thoughts to herself. One careless remark at Johnny's birthday party, with the entire family present, starts Cara spilling out all their secrets. In the subsequent unravelling, every one of the adults finds themselves wondering if it's time - finally - to grow up? Praise for Marian Keyes: 'Mercilessly funny' The Times 'Clever, hilarious, poignant' Sunday Times 'Wildly funny, romantic and nearly impossible to put down' Daily Mail 'Guaranteed to make me laugh on the very first page' Liane Moriarty ...Show more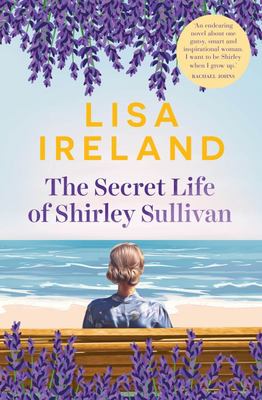 $32.99
AUD
Category: Feel Good Fiction
'An endearing novel about one gutsy, smart and inspirational woman. I want to be Shirley when I grow up.' Rachael Johns 'Elderly. Is that how the world sees me? A helpless little old lady? If only they knew. I allow myself a small smirk.' When Shirley Sullivan signs her 83-year-old husband, Frank, out o f the Sunset Lodge Nursing Home, she has no intention of bringing him back. For fifty-seven years the couple has shared love, happiness and heartbreak. And while Frank may not know who his wife is these days, he knows he wants to go home. Back to the beach where they met in the early 1960s . . . So Shirley enacts an elaborate plan to evade the authorities - and their furious daughter, Fiona - to give Frank the holiday he'd always dreamed of. And, in doing so, perhaps Shirley can make amends for a lifelong guilty secret . . . 'With both humour and heart, The Secret Life of Shirley Sullivan takes the reader on a (literal) journey - in a Kombi van! - following one couple's unconventional love story, and examining the lengths a person will go to to right the wrongs of a lifetime. This is Lisa Ireland's breakout novel for sure.' Sally Hepworth 'Lisa Ireland's writing is simply magical, and Shirley's charming and heartfelt story brought me to tears again and again. The Secret Life of Shirley Sullivan is one of my favourite books, ever.' Kelly Rimmer 'This moving story, celebrating ageing and all types of love, will leave you with a smile on your face and warmth in your heart.' Rachael Johns ...Show more