We have a huge classics section. Please check it out under Fiction - Classics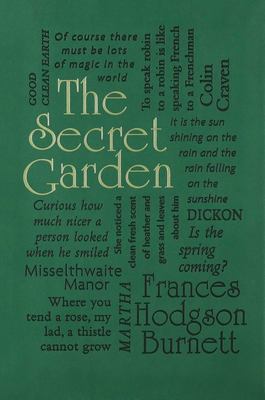 $29.99
AUD
Category: Classics
The classic children's story, now available in a new package   A classic piece of children's literature first published as a novel in 1911, Frances Hodgson Burnett's The Secret Garden is a story of transformation and renewal. Unwanted by her parents, Mary Lennox, a spoiled, selfish young girl is raise d in India by servants. When cholera breaks out killing her parents and most of the servants, Mary is sent to live with a mostly absent uncle in England. It seems as though no one cares for Mary, and that Mary will never care for anyone--until she steps into the secret garden, and her life begins to change.     Now available in this Canterbury Classics edition with a special heat-burnished cover, foil stamping, and designed endpapers, this hopeful and beautiful novel is the perfect gift for every child--and every adult who remembers that first moment when he or she began to finally grow up.     About the Word Cloud Classics series:   Classic works of literature with a clean, modern aesthetic Perfect for both old and new literature fans, the Word Cloud Classics series from Canterbury Classics provides a chic and inexpensive introduction to timeless tales. With a higher production value, including heat burnished covers and foil stamping, these eye-catching, easy-to-hold editions are the perfect gift for students and fans of literature everywhere. ...Show more
$14.99
AUD
Category: Classics | Series: The Penguin English Library
"But you do," he went on, not waiting for contradiction. "You love the boy body and soul, plainly, directly, as he loves you, and no other word expresses it ..." Lucy has her rigid, middle-class life mapped out for her until she visits Florence with her uptight cousin Charlotte, and finds her neatly ord ered existence thrown off balance. Her eyes are opened by the unconventional characters she meets at the Pension Bertolini: flamboyant romantic novelist Eleanor Lavish, the Cockney Signora, curious Mr Emerson and, most of all, his passionate son George. Lucy finds herself torn between the intensity of life in Italy and the repressed morals of Edwardian England, personified in her terminally dull fiance Cecil Vyse. Will she ever learn to follow her own heart? The "Penguin English Library" - 100 editions of the best fiction in English, from the eighteenth century and the very first novels to the beginning of the First World War. ...Show more
We
by Natasha Randall (Translator); Yavgeny Zamyatin; Will Self (Introduction by)
$14.99
AUD
Category: Classics
"The citizens of the One State live in a condition of mathematically infallible happiness . D-503 decides to keep a diary of his days working for the collective good in this clean, blue city state where nature, privacy and individual liberty have been eradicated. But over the course of his journal D-503 suddenly finds himself caught up in unthinkable and illegal activities love and rebellion. Banned on its publication in Russia in1921, We is the first modern dystopian novel and a satire on state control that has once again become chillingly relevant." ...Show more
$29.99
AUD
Category: Classics | Series: Word Cloud Classics Ser.
Designed to appeal to the book lover, the Macmillan Collector's Library is a series of beautifully bound pocket-sized gift editions of much loved classic titles. Bound in real cloth, printed on high quality paper, and featuring ribbon markers and gilt edges, Macmillan Collector's Library are books to lo ve and treasure. When Alice tumbles down a rabbit hole one summer afternoon in pursuit of a White Rabbit, she finds herself in Wonderland. And here begin the adventures that have made Alice the stuff of legend and ensured that Lewis Carroll's book is the best loved and most widely read in children's literature. Illustrated in black and white by Sir John Tenniel, with an Afterword by Anna South. ...Show more
$14.99
AUD
Category: Penguin Spinner Fiction | Reading Level: Adult
'Shoot all the bluejays you want, if you can hit 'em, but remember it's a sin to kill a mockingbird.' Meet Scout, the narrator of this book. Her story is one of Deep South summers, fights at school and playing in the street. The spooky house of her mysterious neighbour, Boo Radley, sags dark and forbidd ing nearby. Her brother, Jem, and her friend, Dill, want to make Boo come outside. Her story is about justice. When Scout's father, a lawyer, agrees to defend a black man against an accusation by a white girl, he must battle the prejudice of the whole town.It's about imagination - not just the kind you need for childhood games. Because you never really know a man until you stand in his shoes and walk around in them. Vintage Children's Classics is a twenty-first century classics list aimed at 8-12 year olds and the adults in their lives. Discover timeless favourites from The Jungle Book and Alice's Adventures in Wonderland to modern classics such as The Boy in the Striped Pyjamas and The Curious Incident of the Dog in the Night-Time. ...Show more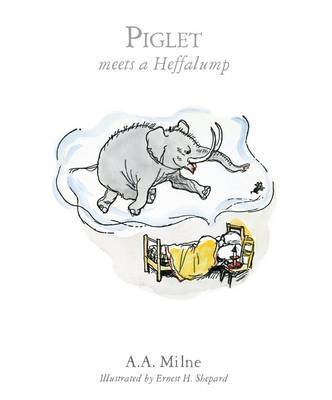 $9.95
AUD
Category: Classics
What is a Heffalump? Is it fierce? Is it fond of Pigs at all? Piglet bravely searches for the answers to these questions, and gets a big surprise.
$14.99
AUD
Category: Classics
A book which speaks directly to the confusions and agonies of existence, detailing a personal, philosophical odyssey.
Mrs. Dalloway (Penguin Classics Deluxe Edition)
by Elaine Showalter (Introduction by, Notes by); Virginia Woolf; Stella McNichol (Editor); Jenny Offill (Foreword by)
$25.99
AUD
Category: Classics | Series: Penguin Classics Deluxe Edition Ser.
A stunning new edition of Virginia Woolf's engulfing portrait of one day in a woman's life, featuring a new foreword by Jenny Offill, the New York Times bestselling author of Weather and Dept. of Speculation A Penguin Classics Deluxe Edition Mrs. Dalloway said she would buy the flowers herself. It's one of the most famous opening lines in literature, that of Virginia Woolf's beloved masterpiece of time, memory, and the city. In the wake of World War I and the 1918 flu pandemic, Clarissa Dalloway, elegant and vivacious, is preparing for a party and remembering those she once loved. In another part of London, Septimus Smith is suffering from shell-shock and on the brink of madness. Their days interweave and their lives converge as the party reaches its glittering climax. In a novel in which she perfects the interior monologue and recapitulates the life cycle in the hours of the day, from first light to the dark of night, Woolf achieves an uncanny simulacrum of consciousness, bringing past, present, and future together, and recording, impression by impression, minute by minute, the feel of life itself. This edition is collated from all known proofs, manuscripts, and impressions to reflect the author's intentions, and includes a catalog of emendations, an illuminating introduction and endnotes by the distinguished feminist critic Elaine Showalter, and a map of Mrs. Dalloway's London. ...Show more
Brave New World
by Aldous Huxley; Margaret Atwood (Introduction by)
$14.99
AUD
Category: Classics
Brave New World is a novel written in 1931 by Aldous Huxley and published in 1932. Set in London of AD 2540 (632 A.F. - "After Ford" - in the book), the novel anticipates developments in reproductive technology, sleep-learning, psychological manipulation, and operant conditioning that combine to profoun dly change society. ...Show more
$19.99
AUD
Category: Classics | Reading Level: General Adult
'Shoot all the bluejays you want, if you can hit 'em, but remember it's a sin to kill a mockingbird'Meet Scout, the narrator of this book. Her story is one of Deep South summers, fights at school and playing in the street. The spooky house of her mysterious neighbour, Boo Radley, sags dark and forbiddin g nearby. Her brother, Jem, and her friend, Dill, want to make Boo come outside. Her story is about justice. When Scout?s father, a lawyer, agrees to defend a black man against an accusation by a white girl, he must battle the prejudice of the whole town.It?s about imagination - not just the kind you need for childhood games. Because you never really know a man until you stand in his shoes and walk around in them.Vintage Children?s Classics is a twenty-first century classics list aimed at 8-12 year olds and the adults in their lives. Discover timeless favourites from The Jungle Bookand Alice?s Adventures in Wonderland to modern classics such as The Boy in the Striped Pyjamasand The Curious Incident of the Dog in the Night-Time. ...Show more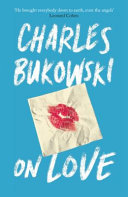 On Love
by Charles Bukowski
$19.99
AUD
Category: Classics
In On Love, we see Charles Bukowski reckoning with the complications of love and desire. Alternating between the tough and the tender, the romantic and the gritty, Bukowski exposes the myriad faces of love in the poems collected here - its selfishness and its narcissism, its randomness, its mystery and its misery, and, ultimately, its true joyfulness, endurance and redemptive power. Whether writing about his daughter, his lover, or his work, Bukowski is fiercely honest and reflective, using love as a prism to look at the world and to view his own vulnerable place in it. ...Show more
$12.99
AUD
Category: Classics | Series: Popular Penguins
Moral allegory and spiritual autobiography, The Little Prince is the most translated book in the French language. With a timeless charm it tells the story of a little boy who leaves the safety of his own tiny planet to travel the universe, learning the vagaries of adult behaviour through a series of ext raordinary encounters. His personal odyssey culminates in a voyage to Earth and further adventures. ...Show more