$22.99
AUD
Category: Colouring/Drawing
Get lost in your creativity with 365 Days of Drawing, a thoughtful and inspiring art journal designed to help you carve out moments of self-expression. Lorna shows you that drawing does not have to be scary - it can be done with any materials, in any color, in any style and can be done anywhere.   Eac h activity has been given a loose category: imagination, tutorial, relaxation, color theory, and observational, so that you can practice a broad range of drawing skills. Each 'theme' is designed to expand your creative skills and spark the artist within. With helpful prompts and pages that encourage you to try new materials to draw with, 365 Days of Drawing is guaranteed to stir your imagination and put a little creativity into every single day. ...Show more
$19.99
AUD
Category: Colouring/Drawing | Series: Millie Marotta Ser.
Go into the woods with Millie Marotta The New York Times bestselling artist has created a stunning coloring book filled with forest-dwelling creatures.   In the sixth installment of her wildly popular coloring book series, Millie Marotta takes us through the woodlands of the world. More than 90 intricat e drawings of beautiful forest-dwelling creatures will delight colorists and spark their creativity. Millie's enticing flora and fauna include an adorable napping fox, little owl, Japanese pygmy woodpecker, peacock, badger, and polecat, along with whimsical ginkgo leaves, blossoming flowers, and tropical seeds and fruits that spill invitingly across the pages. ...Show more

$49.95
AUD
Category: Australian art
Art Me Gallery invites you to fall in love with the amazingly talented Australian artists that grace our country. No matter what medium you prefer, there are an abundance of Australian artists to admire. Whether your love of art is for Australian landscapes, urban/industrial, abstract, portraiture, deco rative or controversial, we feature Australian artists who have created beautiful works for you to enjoy. Discover a plethora of Amazing Australian Artists showcased in the pages of this book. ...Show more
$19.99
AUD
Category: Colouring/Drawing
This stunning new colouring book by Johanna Basford takes readers on a inky quest through an enchanted forest to discover what lies in the castle at its heart. As well as drawings to complete, colour and embellish, there are hidden objects to be found along the way including wild flowers, animals and bi rds, gems, lanterns, keys and treasure chests. Beginning at the entrance to the forest, the journey progresses through woodland, rocky caves and tree-lined mazes, over streams and a waterfall, across the trees tops, to finally reach the castle. Also hidden throughout the book are nine symbols. Readers must find all the symbols to unlock the castle door at the end of the quest and discover what lies within. PAGE COLOUR MAY VARY SLIGHTLY. This title is printed using paper from more than one source. This means that, while paper quality and thickness is consistent from copy to copy, page colour may vary; for example one copy of this book may have pages that are a slightly deeper cream colour than another copy. ...Show more
$19.95
AUD
Category: Colouring/Drawing | Reading Level: Children's - Grade 3-4, Age 8-9
Good news for all SECRET GARDEN fans All editions of SECRET GARDEN now feature thicker and heavier paper stock, fighting bleed-through from ink pens.   Experience the phenomenon that has sold 11 million copies worldwide and launched the coloring craze for adults.   This beautiful and interactive col oring book features delicate and highly detailed pen-and-ink illustrations--all waiting to be brought to life with color. As added entertainment, tiny garden creatures are hidden on the pages, waiting to be found, and a key and index are included in the back. The book's cover and jacket are also colorable.   Appealing to all ages, SECRET GARDEN is the original and first book by Johanna Basford. ...Show more
Cape Arid
by Philippa Nikulinsky & Alex Nikulinsky
$65.00
AUD
Category: Australian art
Husband-and-wife team Philippa and Alex Nikulinsky travel into isolated outback regions, often staying for months at a time, to paint the Australian bush. Cape Arid National Park is a fascinating and remote area on the far south-eastern coast of Western Australia. Braving howling winds, grit, sleet, 43- degree heat and thousands of flies, the Nikulinskys travel rough sandy tracks to be rewarded by shimmering seas, islands and unique flora and fauna. In Cape Arid, the Nikulinskys share the privilege of their experiences through finely detailed botanical watercolours, sweeping black-and-white landscapes and an intimate written record of their journeys. ...Show more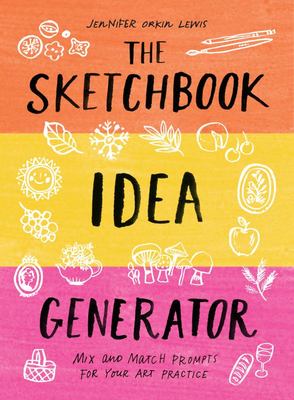 $29.99
AUD
Category: Art
A unique mix-and-match book that generates thousands of ideas for tackling a blank sketchbook page Designed to kickstart creativity for artists and hobbyists, the pages of this book are divided into three separate sections that can be flipped, mixed, and matched to generate more than 100,000 unique sketc hbook prompts Jennifer Orkin Lewis, author of Draw Every Day, Draw Every Way and 100 Days of Drawing, has gained a dedicated following on Instagram by posting her daily sketches. The Sketchbook Idea Generator begins with an introductory section, in which Jennifer provides examples of her work as well as insight into her process of interpreting a prompt. The rest of the book consists of pages that are sliced into three mix-and-match sections that represent the three essential elements of a good drawing prompt: medium, color, and subject. With those basic decisions made, you can get right down to it ...Show more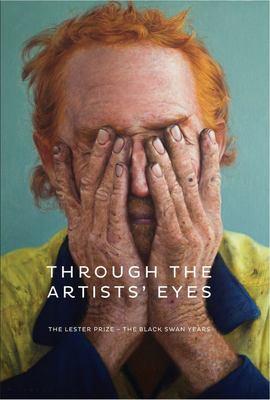 Through the Artists' Eyes - The Lester Prize - The Black Swan Years
by Shelley Craddock; Karen Gregory (Editor); Jan Altmann (Editor); Tina Wilson (Designed by); Hannah James (Assisted by); Carl Altmann (Editor)
$90.00
AUD
Category: Art
In 2006, The Black Swan Prize for Portraiture was born from humble beginnings in a small tin shed in Western Australia. Through an incredible journey of passion and determination it is now one of Australia's richest portrait prizes, with thousands of people visiting the exhibition at the Art Gallery of Western Australia each year. In 2019 the Black Swan Prize was rechristened the Lester Prize and this book, Through The Artists' Eyes was created to document and showcase the pivotal Black Swan Prize years (2007-2018).This exquisite visual-arts book includes stunning photos of winning artworks, the artists' stories, and the self-doubt, rejection and inspiration behind many of Australia's finest artists. It also offers a window into the world of those less fortunate than ourselves, and covers art workshops for hospitalized children, the disabled, unemployed, remote indigenous children and elderly with dementia. ...Show more
$125.00
AUD
Category: Australian art | Series: Bay Art Ser. | Reading Level: good-very good
The third in our "Bay Art Revival" series, this edition of Russell Drysdale has been fully revised to integrate the paintings into the body of the text and includes a new introduction by author Lou Klepac, written to put Drysdale's iconic paintings into a contemporary context. This book traces the caree r of the unusual and remarkably gifted Drysdale, discussing both the sources of his inspiration and the scope of his achievement. It features more than 150 colour plates that illustrate the work of this popular and significant Australian artist. ...Show more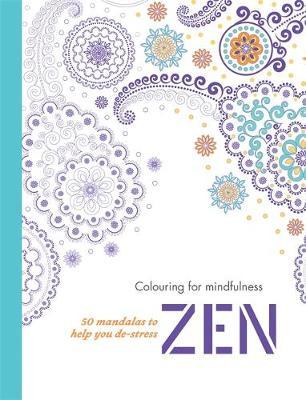 $9.99
AUD
Category: Colouring/Drawing | Series: Colouring for Mindfulness Ser.
Mandalas are traditionally used to help focus attention during meditation. In this notebook you will find 50 traditional and contemporary mandalas to colour in as you wish. There are absolutely no rules - you can choose any combination of colours you like. As you concentrate on the simple action of col ouring in, you will find your mind clearing and stress disappearing. ...Show more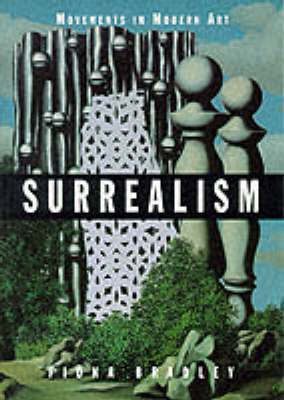 $25.00
AUD
$29.95
(16% off)
Category: Art