$32.99
AUD
Category: Thriller
The compelling new novel from Jane Harper, the New York Times bestselling author of The Dry. Kieran Elliott's life changed forever on the day a reckless mistake led to devastating consequences.The guilt that still haunts him resurfaces during a visit with his young family to the small coastal town he o nce called home. Kieran's parents are struggling in a community which is bound, for better or worse, to the sea, that is both a lifeline and a threat. Between them all is his absent brother, Finn. When a body is discovered on the beach, long-held secrets threaten to emerge. A sunken wreck, a missing girl, and questions that have never washed away... ...Show more
$32.99
AUD
Category: Crime & Mystery | Series: Cormac Reilly Ser.
The heart-stopping new book in the Cormac Reilly series, by the bestselling author of The Ruin and The Scholar. When Peter Fisher is called to the scene of a supposed prank call, his annoyance turns to terror when he realises this is no joke. A young boy says he witnessed a little girl being bundled int o the boot of a car, and Peter believes him. DI Cormac Reilly and Peter search frantically for answers, but find obstacles put in their way by the one person who should be helping them: Superintendent Bryan Murphy. Frustrated and severely short-staffed, Peter and Cormac are pushed to breaking point, resulting in a fatal mistake. Cormac is suspended from duty and Peter is banished to a tiny town on the West Coast of Ireland, where's he's tasked with doing the paperwork in a murder investigation that's supposed to have been resolved. But something isn't adding up, including the mysterious appearance of a young woman and her nine-year-old daughter, who hasn't spoke a word in months . . .   ...Show more
$32.99
AUD
Category: Crime & Mystery
TROUBLED BLOOD is the next thrilling instalment in the highly acclaimed, international bestselling series featuring Cormoran Strike and Robin Ellacott, written by Robert Galbraith, a pseudonym of J.K. Rowling. Private Detective Cormoran Strike is visiting his family in Cornwall when he is approached by a woman asking for help finding her mother, Margot Bamborough - who went missing in mysterious circumstances in 1974. Strike has never tackled a cold case before, let alone one forty years old. But despite the slim chance of success, he is intrigued and takes it on; adding to the long list of cases that he and his partner in the agency, Robin Ellacott, are currently working on. And Robin herself is also juggling a messy divorce and unwanted male attention, as well as battling her own feelings about Strike. As Strike and Robin investigate Margot's disappearance, they come up against a fiendishly complex case with leads that include tarot cards, a psychopathic serial killer and witnesses who cannot all be trusted. And they learn that even cases decades old can prove to be deadly . . . A breathtaking, labyrinthine epic, Troubled Blood is the fifth Strike and Robin novel and the most gripping and satisfying yet. Praise for the Strike series: 'The work of a master storyteller' Daily Telegraph 'A blistering piece of crime writing' Sunday Times 'Unputdownable' Daily Express 'Highly inventive storytelling' Guardian 'Superb . . . an ingenious whodunnit' Sunday Mirror 'Come for the twists and turns and stay for the beautifully drawn central relationship' Independent 'Outrageously entertaining' Financial Times   ...Show more
$16.99
AUD
Category: Crime & Mystery | Series: Cormac Reilly Ser.
When Aisling Conroy's boyfriend Jack is found in the freezing black waters of the river Corrib, the police tell her it was suicide. A surgical resident, she throws herself into study and work, trying to forget -- until Jack's sister Maude shows up. Maude suspects foul play, and she is determined to prov e it.   ...Show more
$32.99
AUD
Category: Crime & Mystery
From the bestselling author of The Secrets She Keeps and Good Girl, Bad Girl comes a new thriller featuring the brilliant forensic psychologist Cyrus Haven as he becomes embroiled in an explosive murder case with disturbing origins. Criminal psychologist Cyrus Haven and Evie Cormac return in this mesmer izing new thriller from internationally bestselling author Michael Robotham, a writer Stephen King calls "an absolute master...with heart and soul." Who is Evie, the girl with no past, running from? She was discovered hiding in a secret room in the aftermath of a terrible crime. Her ability to tell when someone is lying helped Cyrus crack an impenetrable case in Good Girl, Bad Girl. Now, the closer Cyrus gets to uncovering answers about Evie's dark history, the more he exposes Evie to danger, giving her no choice but to run. Ultimately, both will have to decide if some secrets are better left buried and some monsters should never be named... ...Show more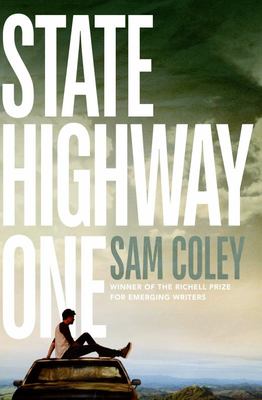 $32.99
AUD
Category: Crime & Mystery
This is what I want to do. I want to go home. I want you to come with me. 'I want to go from here . . .' Finger on Cape Reinga. '. . . to here.' Finger at the bottom of Stewart Island, right at the bottom of the map. It's been years since Alex was in New Zealand, and years since he spent any one-on-on e time with his twin sister, Amy. When they lose their parents in a shock accident it seems like the perfect time to reconnect as siblings. To reconnect with this country they call 'home'. As they journey the length of State Highway One, they will scratch at wounds that have never healed - and Alex will be forced to reckon with what coming home really means. ...Show more
$32.99
AUD
Category: Crime & Mystery
For struggling actress Emily Proudman, life in London is not working out as planned – in fact, it's falling apart. So when she is offered a live-in job working for a wealthy family on their luxurious coastal property in France, she jumps at the opportunity to start over. The estate is picture-perfect, a nd its owners exude charisma and sophistication. But as Emily gets to know the family, their masks begin to slip, and what at first appears to be a dream come true turns out to be a prison from which none of them will ever escape – unless Emily can find a way to set them all free. 'A dark and wonderful debut that lulls you in with beautiful prose and complex, believable characters, then beats you over the head with a killer plot and a thrilling climax. Everyone will be talking about this book!' Christian White ...Show more
$29.99
AUD
Category: Crime & Mystery | Reading Level: near fine
An edge-of-your-seat debut thriller with identical twins, a crazy inheritance and a boat full of secrets. Who can you trust? Absolutely nobody! Identical twins only look the same… Beautiful twin sisters Iris and Summer are startlingly alike, but beyond what the eye can see lies a darkness that sets the m apart. Cynical and insecure, Iris has long been envious of open-hearted Summer's seemingly never-ending good fortune, including her perfect husband, Adam. Called to Thailand to help sail the family yacht to the Seychelles, Iris nurtures her own secret hopes for what might happen on the journey. But when she unexpectedly finds herself alone in the middle of the Indian Ocean, everything changes. Now is her chance to take what she's always wanted - the idyllic life she's always coveted. But just how far will she go to get the life she's dreamed about? And how will she make sure no one discovers the truth? Written with the chilling suspense of The Girl on the Train and Before I Go to Sleep, The Girl in the Mirror is an addictive thriller about greed, lust, secrets and deadly lies. ...Show more
The Inn
by James Patterson; Candice Fox
$19.99
AUD
Category: Crime & Mystery
James Patterson's strongest team since the Women's Murder Club are the first responders when their seafront town is targeted by vicious criminals. Bill Robinson is starting over. The Inn at Gloucester stands alone on the rocky New England shoreline. Its seclusion suits former Boston police detective B ill Robinson, novice owner and innkeeper. As long as the dozen residents pay their rent, Robinson doesn't ask any questions. Yet all too soon Robinson discovers that leaving the city is no escape from the dangers he left behind. A new crew of deadly criminals move into the small town, bringing drugs and violence to the front door of the inn. Robinson feels the weight of responsibility on his shoulders. His sense of duty compels him to fight off the threat to his town. But he can't do it alone. Before time runs out, the residents of the inn will face a choice. Stand together? Or die alone. 'James Patterson is The Boss. End of.' Ian Rankin 'No one gets this big without amazing natural storytelling talent - which is what Jim has, in spades.' Lee Child ...Show more
$32.99
AUD
Category: Crime & Mystery | Series: Chief Inspector Gamache Ser.
The 16th novel by #1 bestselling author Louise Penny finds Chief Inspector Armand Gamache of the Suret du Quebec investigating a sinister plot in the City of Light On their first night in Paris, the Gamaches gather as a family for a bistro dinner with Armand's godfather, the billionaire Stephen Horowit z. Walking home together after the meal, they watch in horror as Stephen is knocked down and critically injured in what Gamache knows is no accident, but a deliberate attempt on the elderly man's life. When a strange key is found in Stephen's possession it sends Armand, his wife Reine-Marie, and his former second-in-command at the S ret , Jean-Guy Beauvoir, from the top of the Tour d'Eiffel, to the bowels of the Paris Archives, from luxury hotels to odd, coded, works of art. It sends them deep into the secrets Armand's godfather has kept for decades. A gruesome discovery in Stephen's Paris apartment makes it clear the secrets are more rancid, the danger far greater and more imminent, than they realized. Soon the whole family is caught up in a web of lies and deceit. In order to find the truth, Gamache will have to decide whether he can trust his friends, his colleagues, his instincts, his own past. His own family. For even the City of Light casts long shadows. And in that darkness devils hide.  ...Show more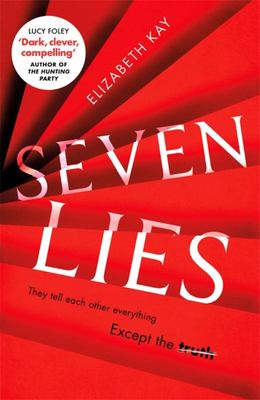 $32.99
AUD
Category: Crime & Mystery
The mesmerizing and unsettling debut thriller everyone will be talking about in 2020 'One of the most interesting and compelling narrators I've ever encountered' SHARI LAPENA, bestselling author of THE COUPLE NEXT DOOR 'Chilling and original' CLARE MACKINTOSH, bestselling author of LET ME LIE 'This i s going to be the next massive thriller' PANDORA SYKES 'Keep the lights on - you'll be turning the pages deep into the night with this one' HARLAN COBEN, bestselling author of FOOL ME ONCE 'You won't want to put this one down' CARA HUNTER, bestselling author of CLOSE TO HOME 'You NEED to read this one' LESLEY KARA, bestselling author of THE RUMOUR _______________ It all started with one little lie . . . Jane and Marnie have been inseparable since they were eleven years old. They have a lot in common. In their early twenties they both fell in love and married handsome young men. But Jane never liked Marnie's husband. He was always so loud and obnoxious, so much larger than life. Which is rather ironic now, of course. Because if Jane had been honest - if she hadn't lied - then perhaps her best friend's husband might still be alive . . . This is Jane's opportunity to tell the truth, the question is: Do you believe her?   ...Show more
$32.99
AUD
Category: Crime & Mystery
THE SENSATIONAL NEW PSYCHOLOGICAL THRILLER FROM THE INTERNATIONALLY BESTSELLING AUTHOR OF THE GIRL BEFORE Pete Riley answers the door one morning to a parent's worst nightmare. On his doorstep is a stranger, Miles Lambert, who breaks the devastating news that Pete's two-year-old, Theo, isn't his biolog ical child after all - he is Miles's, switched with the Lamberts' baby at birth by an understaffed hospital. Reeling from shock, Peter and his partner Maddie agree that, rather than swap the children back, it's better to stay as they are but to involve the other family in their children's lives. But a plan to sue the hospital triggers an official investigation that unearths some disturbing questions about just what happened on the day the babies were switched. And when Theo is thrown out of nursery for hitting other children, Maddie and Pete have to ask themselves: how far do they want this arrangement to go? What are the secrets hidden behind the Lamberts' smart front door? And how much can they trust the real parents of their child - or even each other? An addictive psychological thriller, perfect for fans of The Silent Patient and Shari Lapena's The Couple Next Door. See what everyone is saying about JP Delaney, the hottest name in psychological thrillers: 'DAZZLING' - Lee Child 'ADDICTIVE' - Daily Express 'DEVASTATING' - Daily Mail 'INGENIOUS' - New York Times 'COMPULSIVE' - Glamour Magazine 'ELEGANT' - Peter James 'SEXY' - Mail on Sunday 'ENTHRALLING' - Woman and Home 'ORIGINAL' - The Times 'RIVETING' - Lisa Gardner 'CREEPY' - Heat 'SATISFYING' - Reader's Digest 'SUPERIOR' - The Bookseller 'MORE THAN A MATCH FOR PAULA HAWKINS' - Sunday Times ...Show more