$19.95
AUD
Category: Plays | Series: Penguin Modern Classics Ser.
Fading southern belle Blanche Dubois depends on the kindness of strangers and is adrift in the modern world. When she arrives to stay with her sister Stella in a crowded, boisterous corner of New Orleans, her delusions of grandeur bring her into conflict with Stella's crude, brutish husband Stanley. Eve ntually their violent collision course causes Blanche's fragile sense of identity to crumble, threatening to destroy her sanity and her one chance of happiness. ...Show more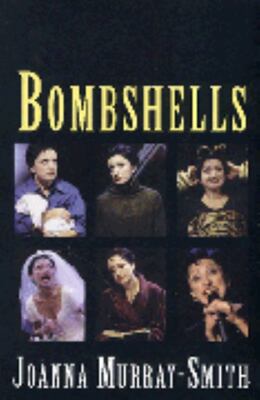 Bombshells
by Joanna Murray-Smith
$23.99
AUD
Category: Plays | Series: Standard Plays Ser.
Bombshells is a series of outrageous portraits of six women barely coping with the stresses of modern life.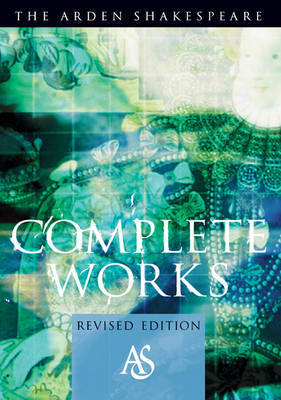 $45.00
AUD
Category: Plays | Series: Arden Shakespeare
The Complete Arden Shakespeare , published for the first time in hardback in 1998, is now available in an updated paperback edition. The Complete Arden Shakespeare contains the texts of all Shakespeare's plays, edited by leading Shakespeare scholars for the renowned Arden Shakespeare series. The paperba ck edition includes eight newly revised playtexts as published in the Arden Third Series since 1998.A general introduction by the three General Editors of the ongoing Arden Shakespeare series gives the reader an overall view of how and why Shakespeare has become such an influential cultural icon, and how perceptions of his work have changed in the intervening four centuries. The introduction summarises the known facts about the dramatist's life, his reading and use of sources, and the nature of theatrical performance during his lifetime.Brief introductions to each play, written specially for this volume by the Arden General Editors, discuss the date and contemporary context of the play, its position within Shakespeare's oeuvre, and its subsequent performance history. An extensive glossary explains vocabulary which may be unfamiliar to modern readers. ...Show more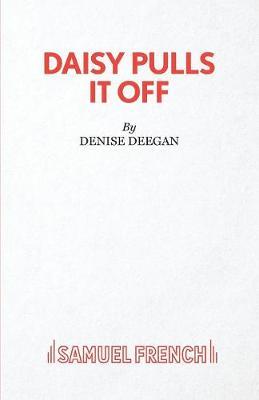 $37.95
AUD
Category: Plays | Series: Acting Edition S.
Daisy Meredith, the new girl, is the first scholarship student to attend the Grangewood School for Girls. The privileged students are determined to make Daisy look bad in the eyes of the administration. The administration has its own problems, financial ones. Daisy wins over her chums and saves the scho ol when she cracks a secret code, finds a treasure and saves the life of her chief nemesis all on the same night! A long running success in London's West End, this inventive spoof of English school girl adventure novels delights American audiences. -It's a perfectly ripping yarn.- - Daily Telegraph -Absolutely spiffy, not to mention -scrummy'.- - Sunday Express ...Show more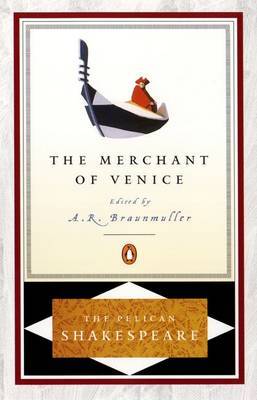 $7.95
AUD
Category: Plays | Series: The Pelican Shakespeare
"I feel that I have spent half my career with one or another Pelican Shakespeare in my back pocket. Convenience, however, is the least important aspect of the new Pelican Shakespeare series. Here is an elegant and clear text for either the study or the rehearsal room, notes where you need them and the d istinguished scholarship of the general editors, Stephen Orgel and A. R. Braunmuller who understand that these are plays for performance as well as great texts for contemplation." (Patrick Stewart) The distinguished Pelican Shakespeare series, which has sold more than four million copies, is now completely revised and repackaged. Each volume features: * Authoritative, reliable texts* High quality introductions and notes* New, more readable trade trim size* An essay on the theatrical world of Shakespeare and essays on Shakespeare's life and the selection of texts ...Show more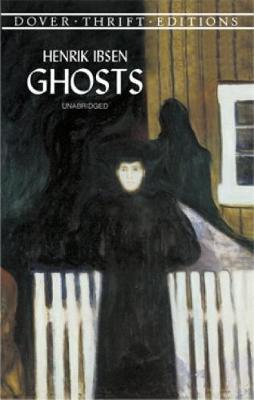 Ghosts
by Henrik Ibsen
$16.99
AUD
Category: Plays | Series: Dover Thrift Editions
Powerful psychological drama (1881) exposes hypocrisy of social conventions and society's moral codes. Mrs. Helen Alving is haunted by her husband's infidelities and the disease he has passed to their son. Ultimately, she is forced to acknowledge the "ghosts" that have kept her from living "just for the joy of life." ...Show more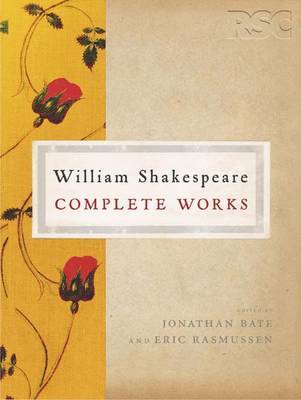 $59.95
AUD
Category: Plays | Series: The RSC Shakespeare
This is the first and only edition to be developed by and for the Royal Shakespeare Company, the world's leading Shakespeare theatre company. It is illustrated with photographs of performances chosen by RSC Directors. It is beautifully packaged, with clear, reader-friendly single-column page design on c risp white paper. It features outstanding on-page notes which explain words and phrases unfamiliar to a modern audience, including the slang, political references and bawdy humour often ignored or censored in competing editions. It is a definitive modern-spelling edition of Shakespeare's text based on the 1623 First Folio. It is suitable for undergraduates or A-level students of Literature or Drama; lecturers or teachers of Literature or Drama.It is also suitable as birthday, christmas, wedding or graduation gifts. It is useful in Public Libraries, Academic Libraries, School Libraries.Developed in partnership with The Royal Shakespeare Company, this fresh new Complete Works combines the very latest scholarship with elegant writing and design. Leading the editorial team is renowned Shakespearean scholar Professor Jonathan Bate who has worked in close collaboration over many years with the artists and archivists at the RSC. His introductions and notes draw on a unique wealth of experience and resources and will help the reader to understand Shakespeare's plays as they were originally intended - as living theatre to be enjoyed and performed. ...Show more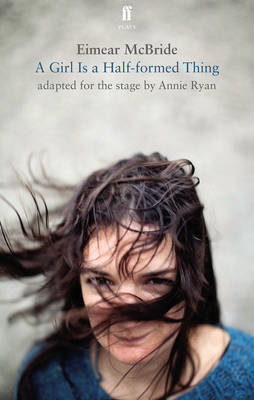 $22.99
AUD
Category: Plays
Winner of numerous literary awards including the Baileys Women's Prize for Fiction, the Geoffrey Faber Memorial Prize and the Goldsmiths Prize, Eimear McBride's debut novel A Girl Is a Half-formed Thing plunges us into the psyche of a girl with breathtaking fury and intimacy. "Eimear McBride is a writer of remarkable power and originality." (Times Literary Supplement). "An instant classic." (Guardian). Adapted for the stage by Annie Ryan for The Corn Exchange, Eimear McBride's A Girl Is a Half-formed Thing premiered at the Dublin Theatre Festival 2014. "Unflinching...magnificent...The narrative transposes effortlessly to the stage, as if this is where it belongs." (Guardian). "One of the best stage adaptations of a novel you're likely to see." (Sunday Times). ...Show more