$32.99
AUD
Category: Philosophy
How did our mastery of artificial cold help give birth to at least four million babies, create the golden age of Hollywood and unlock the secrets of the universe? And what about our battle against dirt? How did that create the flat screen and the iPhone?This book is a celebration of ideas: how they happ en and their sometimes unintended results. Johnson shows how simple scientific breakthroughs have driven other discoveries through the network of ideas and innovations that made each finding possible. He traces important inventions through ancient and contemporary history, unlocking tales of unsung heroes and radical revolutions that changed the world and the way we live in it. ...Show more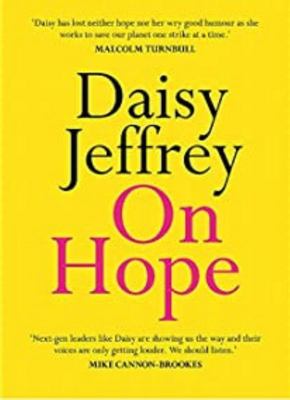 On Hope
by Daisy Jeffrey
$16.99
AUD
Category: Essays | Series: On ... Series | Reading Level: near fine
As extreme weather becomes the norm, scientists agree that our climate is changing. But it seems too many of our leaders aren't listening to the science and are failing to act. In On Hope, one of the lead organisers of the Australian Climate strike, 17-year-old Daisy Jeffrey shows how ordinary people ar e fighting back and demanding we address climate change to help save our planet. Daisy was at the centre of a movement that joined people together to drive change. She reveals what prompted the action, what she and her friends believe and why she is choosing hope over indifference and standing up to speak truth to power. ...Show more
$35.00
AUD
Category: Cultural, Ideas, Political & Issues
In 12 Rules for Life, public thinker and clinical psychologist Jordan B. Peterson offered an antidote to the chaos in our lives- eternal truths applied to modern anxieties. Now in this sequel, Peterson goes further, showing that part of life's meaning comes from reaching out into the domain beyond what we know, and adapting to an ever-transforming world. While an excess of chaos threatens us with uncertainty, an excess of order leads to a lack of curiosity and creative vitality. Beyond Order therefore calls on us to balance the two fundamental principles of reality - order and chaos -- and reveals the meaning that can be found on the path that divides them. In times of instability and suffering, Peterson reminds us that there are sources of strength on which we can all draw- insights borrowed from psychology, philosophy, and humanity's greatest myths and stories. Drawing on the hard-won truths of ancient wisdom, as well as deeply personal lessons from his own life and clinical practice, Peterson offers twelve new principles to guide readers towards a more courageous, truthful and meaningful life.   ...Show more
$22.99
AUD
Category: Chat10Looks3 Recommendations
Dark Emu argues for a reconsideration of the 'hunter-gatherer' tag for pre-colonial Aboriginal Australians and attempts to rebut the colonial myths that have worked to justify dispossession. Accomplished author Bruce Pascoe provides compelling evidence from the diaries of early explorers that suggests that systems of food production and land management have been blatantly understated in modern retellings of early Aboriginal history, and that a new look at Australia's past is required. ...Show more
$16.99
AUD
Category: Essays | Series: On Ser.
   Money makes the world go round, but does it make us happy? Money is one of the most fraught subjects; it raises powerful emotions in all of us. Too much money often corrupts people - too little can make people feel desperate. Growing up in rural Queensland, journalist Rick Morton has known poverty from the inside. Now he isn't poor, but his spending habits and attitude to money are still informed by growing up without it. In On Money, Morton examines the meaning of money and exposes the lie behind the government's mantra: have a go, get a go. ...Show more
$24.99
AUD
Category: Essays
Is Tasmanian salmon one big lie? In a triumph of marketing, the Tasmanian salmon industry has for decades succeeded in presenting itself as world's best practice and its product as healthy and clean, grown in environmentally pristine conditions. What could be more appealing than the idea of Atlantic sa lmon sustainably harvested in some of the world's purest waters? But what are we eating when we eat Tasmanian salmon? Richard Flanagan's exposé of the salmon farming industry in Tasmania is chilling. In the way that Rachel Carson took on the pesticide industry in her ground-breaking book Silent Spring, Flanagan tears open an industry that is as secretive as its practices are destructive and its product disturbing. From the burning forests of the Amazon to the petrochemicals you aren't told about to the endangered species being pushed to extinction you don't know about; from synthetically pink-dyed flesh to seal bombs . . . If you care about what you eat, if you care about the environment, this is a book you need to read ...Show more
$32.99
AUD
Category: Political / Economic
A thrilling and provocative account of the unfolding tension between China and the west using characters and sources and stories from his time there, but between the lines he hopes to illuminate the dark portents of repercussions yet to come.
$29.99
AUD
Category: Essays
Women Don't Owe You Pretty tells you to love sex, hate sexism, protect your goddamn energy, life is short, dump them, and that you owe men nothing, least of all pretty. Florence's debut book explores all progressive corners of the feminist conversation; from insecurity projection and refusing to find c omfort in other women's flaws, to deciding whether to date or dump them, all the way through to unpacking the male gaze and how it shapes our identity. Women Don't Owe You Pretty is an accessible leap into feminism, for people at all stages of their journey who are seeking to reshape and transform the way they view themselves. In a world that tells women we're either not enough or too much, it's time we stop directing our anger and insecurities onto ourselves, and start fighting back to reshape the toxic structures of our patriarchal society. Florence's book will help you to tackle and challenge the limiting narrative you have been bombarded with your whole life, and determine feminism on your own terms. After all, you are the love of your own life.     ...Show more
$24.99
AUD
Category: Cultural, Ideas, Political & Issues
In a tumultuous year, Australia and New Zealand have never been closer, as we move towards a shared travel zone. But why, despite being so close, do we seem to know so little about each other? And is there such a thing as national character? In this wise and illuminating essay, Laura Tingle looks at lea dership, economics, history and more. Competitiveness has marked our relationship from its earliest days. In the past half-century, both countries have been compelled to remake themselves amid shifting economic fortunes. New Zealand has been held up as a model for everything from tax reform to the way we conduct our politics. What have been the outcomes? How do they compare to ours? Tingle considers everything from Morrison and Ardern as national leaders to the different ways each country has dealt with its colonial legacy. What could we learn from New Zealand? And it from us? This is a perceptive, often amusing introduction to a country just like ours in some ways, but quite different in others.   ...Show more
$34.99
AUD
Category: Political / Economic
A deeply powerful, poetic and compelling book on the challenges facing our world, from one of Australia's most experienced journalists and international commentators, Stan Grant. History is turning. In only a few short decades, we have come a long way from Francis Fukuyama's declaration of the 'end of history' and the triumph of liberal democracy in 1989. Now, with the inexorable rise of China, the ascendancy of authoritarianism and the retreat of democracy, the world stands at a moment of crisis. This is a time of momentous upheaval and enormous geopolitical shifts, compounded by the global pandemic, economic collapse and growing inequality, Islamist and far right terror, and a resurgent white supremacy. The world is in lockdown and the showdown with China is accelerating - and while the West has been at the forefront of history for 200 years, it must now adapt to a world it no longer dominates. At this moment, we stand on a precipice - what will become of us? Stan Grant is one of our foremost observers and chroniclers of the world in crisis. Weaving his personal experiences of reporting from the front lines of the world's flashpoints, together with his deep understanding of politics, history and philosophy, he explores what is driving the world to crisis and how it might be averted. He fears the worst, but begins to chart the way forward. There is bitterness, anger and history here, but there is also the capacity for negotiation, forgiveness and hope. A powerful and incisive analysis of the state of our world, and our place within it. ...Show more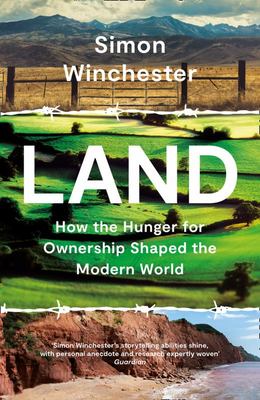 $34.99
AUD
Category: Cultural, Ideas, Political & Issues
From the bestselling author Simon Winchester, a human history of land around the world: who mapped it, owned it, stole it, cared for it, fought for it and gave it back. The ownership of land has always been complicated, opaque, and more than a little anarchic when viewed from the outside. In this book, Simon Winchester explores the the stewardship of land, the ways it is delineated and changes hands, the great disputes, and the questions of restoration – particularly in the light of climate change and colonialist reparation. A global study, this is an exquisite exploration of what the ownership of land might really mean – not in dry-as-dust legal terms, but for the people who live on it. ...Show more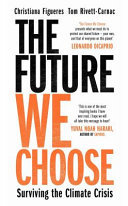 $27.99
AUD
Category: Sustainability/Environment
The Paris Agreement was a landmark for humanity. In this timely and important book, two of the principle creators of that agreement show us why and how we can now realise its' promise. I hope it is widely read and acted on' Jane Goodall, PhD, DBE, Founder of the Jane Goodall Institute and UN Messenger o f Peace The Future We Choose is a passionate call to arms, written by former UN Secretary for Climate Christiana Figures and Tom Rivett-Carnac, her UN political strategist. They outline two scenarios for our future: how life on Earth will be by 2050 if we fail to meet the Paris Agreement climate targets; or how it will look and feel to live in a carbon neutral, regenerative world. Each of us must confront the crisis head on, with determination and optimism. Practical and empowering, The Future We Choose features ten things we can do today to make a difference. The Future We Choose is for all of us, teenagers to adults, who feel powerless to stop the climate emergency. This is the final hour: it can be our finest hour. We can solve our climate emergency, but we must act now. ...Show more