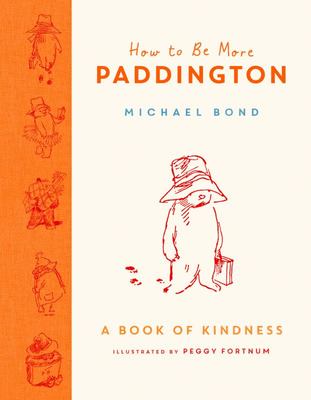 $29.99
AUD
Category: Gift & Humour
Learn valuable life lessons from Paddington Bear himself in this inspirational book of kindness. The perfect gift for fans of the bear from Darkest Peru, who is now a major movie star. "Aunt Lucy taught me to say 'please' and 'thank you' when I'm out shopping, and to raise my hat whenever I meet someone I know."Whatever situation Paddington Bear finds himself in, he always responds with kindness. From arriving in London and winning the hearts of the Brown family, to sharing elevenses with Mr Gruber and lending a paw around the neighbourhood, he always tries to do his very best for others… even if there are a few well-intentioned mishaps along the way!Now you can learn how to be more like the much-loved bear from Darkest Peru in this uplifting collection of inspiring – often hilarious – quotes from the enduringly popular books by Michael Bond, with beautiful illustrations by the original Paddington illustrator, Peggy Fortnum. ...Show more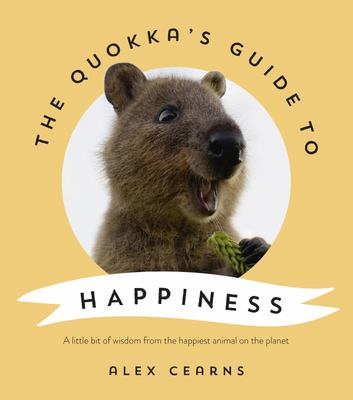 $24.99
AUD
Category: Gift & Humour
Meet the Quokka. Miniature marsupial, tourist attraction and the happiest animal on the planet. Unique to Rottnest Island and small areas of the West Australian coast, these cute little critters have featured in more selfies than the Kardashians - no pouting necessary, just an adorable smile!Featuring s tunning photography from award-winning Alex Cearns, and uplifting quotes, The Quokka's Guide to Happiness is a gorgeous compilation sure to bring a cheeky little grin to anyone's face. ...Show more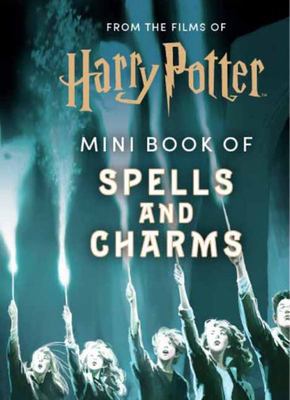 $16.99
AUD
Category: Gift & Humour | Series: Mini Book Ser.
Go behind the scenes with this miniature guide to the spells and charms of the wizarding world, as seen in the beloved Harry Potter films.   From Expelliarmus to Expecto Patronum to the three Unforgivable Curses, Harry Potter: Mini Book of Spells and Charms explores the off-screen magic that brought t he on-screen incantations of the wizarding world to life. Part of a continuing line of palm-size Harry Potter art books, this newest miniature book allows fans to dig deeper into the magic of Harry Potter through concept illustrations, unit photography, and production notes on spells featured in the films.   ...Show more
Dear Mum
by Samuel Johnson
$22.99
AUD
Category: Gift & Humour
If you could tell your mum anything, what would it be? Samuel Johnson, Amanda Keller, Vika & Linda Bull, Guy Pearce, Elizabeth Tan, Rebecca Gibney, Peter Helliar, Clare Wright, Hilde Hinton, Gillian O'Shaughnessy, Adam Spencer, Brooke Davis, Lawrence Mooney, Patti Newton, Shane Jacobson, Julie Koh, Susie Youssef, Lehmo, Favel Parrett, Matilda Brown and many more ... A heartfelt, honest and very human book of letters that will make you smile and make you cry. It is the perfect gift for the mum in your life. And a reminder to tell them how you feel before it is too late.   ...Show more
$24.99
AUD
Category: Gift & Humour
What if there's a hidden dimension to Donald Trump; a sensitive, poetic side? Driven by this question, Rob Sears began combing Trump's words for signs of poetry. What he found was a revelation. By simply taking the 45th President of the United States' tweets and transcripts, cutting them up and reorder ing them, Sears unearthed a trove of beautiful verse that was just waiting to be discovered. This groundbreaking collection gives readers a glimpse of Trump's innermost thoughts and feelings on everything from the nature of truth, to what he hates about Lord Sugar. And it will reveal a hitherto hidden Donald, who may surprise and delight both students and critics alike. Now with twelve all-new poems as we lurch deeper into the Trump presidency, this timely publication also includes Sears' scholarly footnotes and introduction, in which he excavates new critical angles and insights into the President's poetry which the casual reader might initially overlook. ...Show more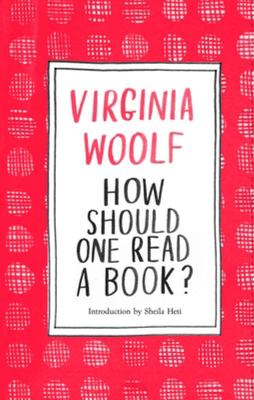 $16.99
AUD
Category: Gift & Humour
"Where are we to begin? How are we to bring order into this multitudinous chaos and so get the deepest and widest pleasure from what we read?" Published for the first time as a standalone volume, Virginia Woolf's short, impassioned essay, How Should One Read a Book? celebrates the enduring importance of great literature. In this timeless manifesto on the written word, rediscover the joy of reading and the power of a good book to change the world. One of the most significant writers of the 20th Century, Woolf is as relevant today as she was a hundred years ago. ...Show more
$14.99
AUD
Category: Gift & Humour
A wickedly witty field guide to bookstore customers from the Person Who Doesn't Know What They Want (But Thinks It Might Have a Blue Cover) to the harried Parents Secretly After Free Childcare. It does take all kinds. If you visit bookshops more often than the grocery store, you'll recognize the types. There's the Expert (with subspecies from the Bore to the Helpful Person), the Young Family (ranging from the Exhausted to the Aspirational), Occultists (from Conspiracy Theorist to Craft Woman). Then there's the Loiterer (including the Erotica Browser and the Self-Published Author), the Bearded Pensioner (including the Lyrca Clad), the The Not-So-Silent Traveller (the Whistler, Sniffer, Hummer, Farter, and Tutter), and the Family Historian (generally Americans who come to Shaun's shop in Wigtown, Scotland). Two bonus sections include Staff and, finally, Perfect Customer -- all from Shaun Bythell (author of Confessions of a Bookseller), the funniest sell-and-tell observer in the house of books. This is the perfect read for anyone who ever felt a bookstore was home. You've been spotted! Or have you?   ...Show more
$32.99
AUD
Category: Gift & Humour
PENGUIN BLOOM is a unique journey of recovery and an extraordinary celebration of life, featuring Cameron Bloom's exceptional photographs and a captivating narrative by NEW YORK TIMES bestselling author Bradley Trevor Greive. Penguin the Magpie is a global social media sensation with over 113k followers on Instagram. People the world over have fallen in love with the stunning and deeply personal images of this rescued bird and her human family. But there is far more to Penguin's story than meets the eye. This is a true story of hope and courage. It begins with a shocking accident, in which Cameron's wife, Sam, suffers a near fatal fall that leaves her paralysed and deeply depressed. Into their lives comes Penguin, an injured magpie chick abandoned after she fell from her nest. Penguin's rescue and the incredible joy and strength she gives Sam and all those who helped her survive demonstrates that, however bleak things seem, compassion, friendship and support can come from unexpected quarters, ensuring there are always better days ahead. This plucky little magpie reminds us all that, no matter how lost, fragile or damaged we feel, accepting the love of others and loving them in return will help to make us whole.   ...Show more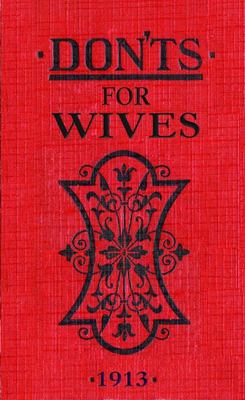 $7.95
AUD
Category: Gift & Humour | Series: Don'ts Ser.
Don'ts for Husbands and Don'ts for Wives are facsimile editions of the original books published by A&C Black in 1913. Each pocket-sized book contains hundreds of snippets of entertaining advice for a happy marriage, which rings true almost 100 years after it was written. The reissued titles are idea l gifts for weddings, engagements and anniversaries. Advice appears under the following chapters- 1.Personalities 2. How to Avoid Discord 3. Habits 4. Financial Matters 5. Evenings at Home 6. Jealousy 7. Recreation 8. Food 9. Dress 10. Entertaining 11. Household Management 12. Children ...Show more