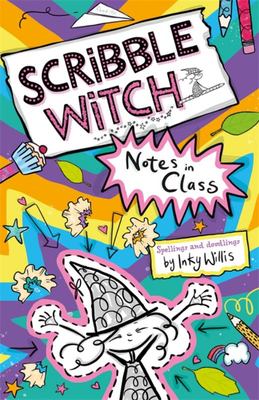 $14.99
AUD
Category: Junior Readers | Series: Scribble Witch Ser.
Welcome to the new magical series about a girl and her secret scribble witch, guaranteed to make 7-9s laugh out loud. When Molly's best friend announces that she's moving to a new school, a blue Wednesday becomes the Worst Wednesday Ever. That is until some unexpected magic brightens up Molly's day. N otes, a tiny paper witch who has been lurking in a pen pot, springs to life - and into action! Some of the things Notes does are absolutely NOT helpful and get Molly into trouble with her grouchbag teacher. But it's surprising what one tiny witch, armed with nothing more than a pencil, can achieve before the bell for home time rings... With a vibrant, unique voice, and amazing illustrations to match, Inky Willis conjures up magic for every reader!   ...Show more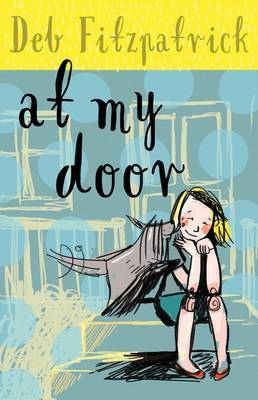 $14.99
AUD
Category: Junior Readers
Deliveries usually come in a van. Deliveries are often heavy boxes or oddly shaped padded bags. Deliveries do not come late on a school night. They don't come in a speeding car. And they don't cry. When Poppy Campbell's dad opens the front door to find a small, very distressed child clinging to a green blanket, the family try their hardest to do the right thing. They make the little girl comfortable, call the police, and look after her while the authorities search for her family. Why has this happened? The cops are called in, nappies bought, old toys dug out, and friendships made. ...Show more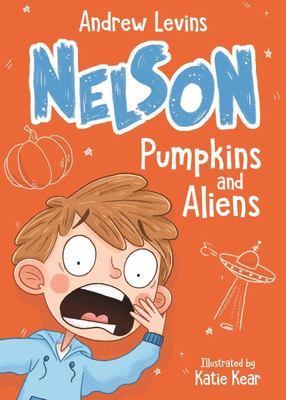 $12.99
AUD
Category: Junior Readers | Series: Nelson Ser.
Meet Nelson . . . he's an ordinary kid, just like you. Everyone thinks he's shy but, really, he's just bored. Nelson hates vegetables. He hates the smell of them, he hates the look of them. Most of all, he hates eating them. But what if they gave him superpowers? Superpowers he needs when an alien race he made up in class yesterday swoops into town and holds his school hostage, threatening to eat his teacher . . .   ...Show more
$10.99
AUD
Category: Junior Readers
The beloved and bestselling author of "Inkheart "brings her signature imagination, adventure, and humor to a magical full-color chapter book for young readers! One night, Emma finds a mysterious green bottle floating in the ocean. When she pulls out the stopper, she sets a blue genie free! Most genies g rant three wishes, but Karim can t grant even one anymore. A yellow genie stole his magic nose ring, leaving him small, powerless, and trapped in that bottle. Emma and her noodle-tailed dog have to help Karim get his nose ring and his magic back!" ...Show more
$6.99
AUD
Category: Junior Readers | Series: The Nothing to See Here Hotel
'This book is so good you won't blunking believe it!' Tom Fletcher 'Hilariously funny and inventive, and I love the extraordinary creatures and the one thirty-sixth troll protagonist...' Cressida Cowell 'A rip-roaring, swashbuckling, amazerous magical adventure. Comedy Gold.' Francesca Simon 'This hotel gets five stars from me' Liz Pichon 'A splundishly swashbungling tale of trolls, goblins and other bonejangling creatures. Put on your wellies and plunge into the strangest hotel you will ever encounter. This is a hotel I hope I never find! Wonderfully, disgustingly funny.' Jeremy Strong 'What a fun hotel! Book me in immediately!' Kaye Umansky Welcome to The Nothing to See Here Hotel! A hotel for magical creatures, where weird is normal for Frankie Banister and his parents who run the hotel. When a goblin messenger arrives at The Nothing to See Here Hotel, announcing the imminent arrival of the goblin prince Grogbah, Frankie and his family rush into action to get ready for their important guest. But it soon becomes obvious that the Banister family are going to  have their work cut out with the demanding prince and his never-ending entourage, especially when it turns out the rude little prince is hiding a secret... The first book in a fabulously funny series by bestselling author Steven Butler, with a host of whacky characters brought to life with illustration from the wonderful Steven Lenton! ...Show more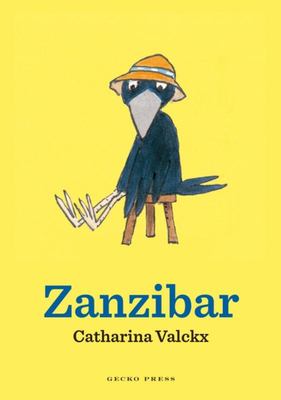 Zanzibar
by Catharina Valckx
$16.99
AUD
Category: Junior Readers | Reading Level: 7.5 Kids First Reader
An uplifting, warmhearted early chapter book about a crow, who proves you can move mountains (or even dromedaries) and perform truly heroic deeds if you believe in yourself Zanzibar cooks a fine mushroom omelette,and he is a crow who wears his feathers well. At least he thought so, until a spectacled li zard knocks at his door, wanting to write an article about a remarkable person. Is Zanzibar remarkable? The lizard seems to doubt it. Zanzibar thinks: To be remarkable, I must achieve something incredible, an extraordinary feat. So he decides that's what he'll do. His feat will be an attempt to lift a dromedary. ...Show more
$14.99
AUD
Category: Junior Readers | Series: Monty's Island
Monty lives on a perfect island in the middle of a magical sea. Sometimes the sea throws up something interesting ... and Monty goes on an amazing adventure! On a tiny island far away, in a sea that ripples with magic, Monty never knows what he might find… Monty, Tawny and friends receive some startling news: Scary Mary and her pirate crew are on their way, looking for a new island to call home. What can they do? There's no way they can hide - especially when Bunchy accidentally turns the whole island stripy with her new magic wand. It's going to take one of Monty's best ideas to save them! An adventurous and delightful new series from beloved author Emily Rodda, with lively illustrations by local legend Lucinda Gifford. ...Show more
$14.99
AUD
Category: Junior Readers | Series: Boot
For fans of WALL-E and Toy Story, comes a heart-warming, humorous adventure about a young robot trying to find its way home. Beautifully illustrated throughout, Boot is a special book you will want to treasure and share. When toy robot, Boot, wakes up at a scrapyard, it has no idea how it got there and why it isn't with its owner, Beth. It only has two and a half glitchy memories, but it knows it was loved, which means something important to humans. Boot soon realises its emotions make it different to other robots, who just function and don't think. Boot is scared but tries to be brave, which is hard when its screen keeps showing a wobbly, worried face. Luckily Boot meets Noke and Red - other 'advanced' robots who have learned to survive in secret. With its new friends by its side, Boot is determined to find Beth and the gang set off on a dangerous adventure. Everything Boot thought it knew about the world is changing and things aren't as simple as it remembers . . . Boot is a story that will take you by surprise and make you think about the world around you. ...Show more
$14.99
AUD
Category: Junior Readers
From the author of To the Lighthouse comes a new adventure for young readers about falling in love with the bush, and with hiking and being in the wild. It's about disconnecting from technology and discovering yourself. Harry's perfect life was straying way off-track. He looked pleadingly at Mum. Surel y she could see? Spending an entire weekend tramping around stinking-hot, snake-filled scrub was a horrible mistake. But doing it without a phone? That was just brutal. As it turns out, it was only the beginning ... ...Show more
$9.99
AUD
Category: Early Readers | Series: D-Bot Squad
Hunter Marks knows everything there is to know about dinosaurs. But does he know enough to pass the computer game test and make it into top-secret D-Bot Squad?
$14.99
AUD
Category: Junior Readers
There's a new superhero on the block, with super fishy powers. Faster than a speeding mullet ... stronger than a bull shark ... it's Fish Kid! Slugging down slimy sea cucumbers and jellyfish is enough to make anyone vomit. BLAAGH!! Will Bodhi (aka Fish Kid) sniff out Emely's revolting prank before it's too late? Or will he land himself in deep, shark-infested waters? Be sure to take a deep breath before you dive into this hilarious ocean-packed adventure. ...Show more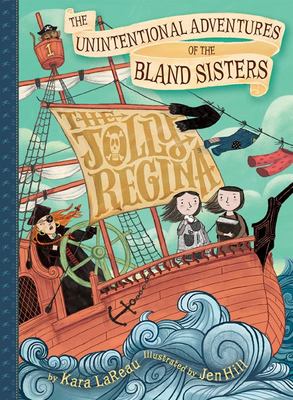 $19.99
AUD
Category: Junior Readers | Series: The Unintentional Adventures of the Bland Sisters
In the spirit of A Series of Unfortunate Events and the Incorrigible Children of Ashton Place series, The Unintentional Adventures of the Bland Sisters will captivate middle-grade readers looking for humor, hijinks, and a swashbuckling good time. Meet Jaundice and Kale Bland, two sisters who avoid excit ement at any cost. Together, they patiently await the return of their parents, who left on an errand years ago and have never returned. One day, the Bland sisters are kidnapped by an all-female band of pirates. They're unwillingly swept into a high-seas romp that might just lead to solving the mystery of what happened to their parents. With whimsical illustrations and Roald Dahl-esque wit, The Unintentional Adventures of the Bland Sisters is the visually stunning, laugh-out-loud funny start to a new series for readers who are looking for an anything-but-bland adventure. ...Show more