See Science Fiction & Fantasy
$19.99
AUD
Category: Fantasy | Series: A Song of Ice and Fire | Reading Level: very good
PRE LOVED - Long ago, in a time forgotten, a preternatural event threw the seasons out of balance. In a land where summers can last decades and winters a lifetime, trouble is brewing. The cold is returning, and in the frozen wastes to the north of Winterfell, sinister forces are massing beyond the kingd om's protective Wall. To the south, the king's powers are failing--his most trusted adviser dead under mysterious circumstances and his enemies emerging from the shadows of the throne. At the center of the conflict lie the Starks of Winterfell, a family as harsh and unyielding as the frozen land they were born to. Now Lord Eddard Stark is reluctantly summoned to serve as the king's new Hand, an appointment that threatens to sunder not only his family but the kingdom itself.   Sweeping from a harsh land of cold to a summertime kingdom of epicurean plenty, A Game of Thrones tells a tale of lords and ladies, soldiers and sorcerers, assassins and bastards, who come together in a time of grim omens. Here an enigmatic band of warriors bear swords of no human metal; a tribe of fierce wildlings carry men off into madness; a cruel young dragon prince barters his sister to win back his throne; a child is lost in the twilight between life and death; and a determined woman undertakes a treacherous journey to protect all she holds dear. Amid plots and counter-plots, tragedy and betrayal, victory and terror, allies and enemies, the fate of the Starks hangs perilously in the balance, as each side endeavors to win that deadliest of conflicts: the game of thrones.   Unparalleled in scope and execution, A Game of Thrones is one of those rare reading experiences that catch you up from the opening pages, won't let you go until the end, and leave you yearning for more. ...Show more
$19.99
AUD
Category: Fantasy | Series: The Dark Artifices
Dark secrets and forbidden love threaten the very survival of the Shadowhunters in Cassandra Clare's Queen of Air and Darkness, the final novel in the New York Times and USA TODAY bestselling The Dark Artifices trilogy. Queen of Air and Darkness is a Shadowhunters novel. What if damnation is the price o f true love? Innocent blood has been spilled on the steps of the Council Hall, the sacred stronghold of the Shadowhunters. Their society now teeters on the brink of civil war. One fragment of the Blackthorn family flees to Los Angeles, seeking to discover the source of the disease that is destroying the race of warlocks. Meanwhile, Julian and Emma take desperate measures to put their forbidden love aside and undertake a perilous mission to Faerie to retrieve the Black Volume of the Dead. What they find there is a secret that may tear the Shadow World asunder and open a dark path into a future they could never have imagined. Caught in a race against time, Emma and Julian must save the world of the Shadowhunters before a deadly curse destroys them and everyone they love. ...Show more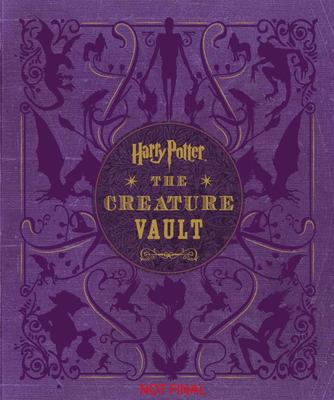 $49.99
AUD
Category: Fantasy
Dementors and Goblins, Merpeople and Chinese Fireball Dragons - these are just a few of the magical creatures and frightening monsters populating JK Rowling's wizarding world. The Vault takes a comprehensive look at the fascinating process of bringing the menagerie to life for the blockbuster Harry Pott er film series. With detailed profiles of each creature, rare pieces of concept art, behind the scenes shots and film stills, this is unmissable! ...Show more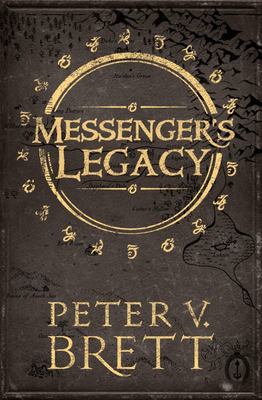 $19.99
AUD
Category: Fantasy
A brand new novella set in the engrossing world of The Demon Cycle from bestselling fantasy author Peter V. Brett. Return to the world of The Painted Man in this exciting novella from bestselling author, Peter V. Brett.Each night the world is overrun by demons. Only a handful of Messengers brave the dar kness to keep the lines of communication open between the increasingly isolated human populace.Six year old, Briar Damaj is Half-Krasian and called `Mudboy' by the village children for his dark skin. When tragedy strikes, Briar decides the town is better off without him, and flees into the bog with nothing but his wits to protect him.After twenty years, Ragen Messenger has agreed to retire and pass on his route to his protege, Arlen Bales. But when he learns that Briar, the son of an old friend, is missing, Ragen is willing to risk any danger to bring him safely home. ...Show more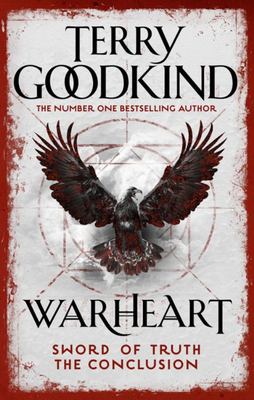 $29.99
AUD
Category: Fantasy | Series: Sword of Truth
The epic finale to the THE SWORD OF TRUTH series: 16 volumes 20 years in the making, 26 million copies sold. Soulmates, pawns of prophecy and inheritors of an ancient conflict, Richard and Kahlan's destinies have been bound together since their first encounter in Wizard's First Rule. But now Richard lie s on a funeral bier - suspended between the worlds of life and death and Kahlan faces her greatest challenge. She must fight for Richard's very existence, and Richard, trapped in the underworld, must fight to keep the world of life from ending. Desperate sacrifices are required. This is the final battle in a war three-millennia old, a war that saw the Sword of Truth forged, a war that could mean the end, not only of their lives, but of their world. ...Show more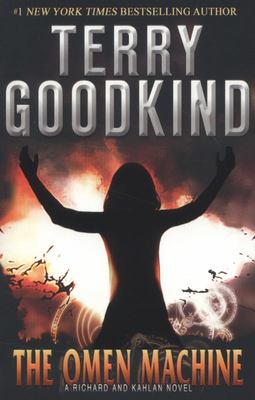 $19.99
AUD
Category: Fantasy | Series: A\Richard and Kahlan Novel Ser.
From the beginning, with Wizard's First Rule, Terry Goodkind set a new standard for epic storytelling. Now he returns with a powerful new tale from Richard and Kahlan's world.An accident leads to the discovery of a mysterious machine that has rested hidden deep underground for countless millennia. The m achine awakens to begin issuing a series of increasingly alarming, if minor, omens. The omens turn out to be astonishingly accurate, and ever more ominous. As Zedd tries to figure out how to destroy the sinister device, the machine issues a cataclysmic omen involving Richard and Kahlan, foretelling an impending event beyond anyone's ability to stop. As catastrophe approaches, the machine then reveals that it is within its power to withdraw the omen . . . In exchange for an impossible demand.   From the Hardcover edition. ...Show more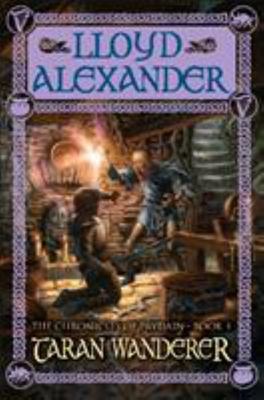 $26.99
AUD
Category: Fantasy | Series: Chronicles of Prydain
Taran Wanderer, the fourth book in Lloyd Alexander's The Chronicles of Prydain Taran is an Assistant Pig-Keeper no longer--he has become a hero. Now he dreams of winning the hand of Princess Eilonwy, but how can someone who has spent his whole life caring for a pig hope to marry royalty? Taran must fin d out who he really is. Eager to learn his origins and hoping to discover noble roots, Taran sets off with the faithful Gurgi. The journey takes the companions to the three witches in the Marshes of Morva and through the many realms of Prydain. At last they reach the mystical Mirror of Llunet, which reveals a person's true identity. Yet Taran may not be ready to face the truth. . . . Includes a new pronunciation guide. ...Show more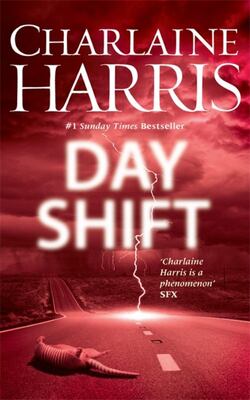 $29.99
AUD
Category: Fantasy
Welcome to Midnight, Texas. It's a quiet little town, perched at the junction between Davy Road and Witch Light Road, and it's easy to miss. With its boarded-up windows, single traffic light and sleepy air, there's nothing special about Midnight ...which is exactly how the residents like it. So when the news comes that a new owner plans to renovate the run-down, abandoned old hotel in town, it's not met with pleasure. Who would want to come to Midnight, with its handful of shops, the Home Cookin diner, and quiet residents - and why? But there are bigger problems in the air. When Manfred Bernado, the newest resident in town, is swept up in a deadly investigation suddenly the hotel and its residents are the least of the towns concern. The police, lawyers and journalists are all headed to Midnight, and it's the worst possible moment ... ...Show more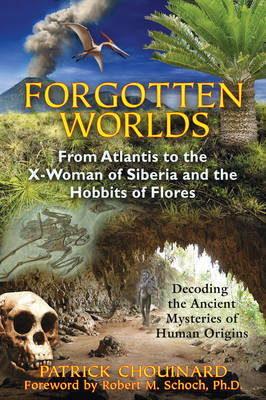 $29.95
AUD
Category: Fantasy
Explores unexplained mysteries and examines evidence of lost, ancient civilisations in Asia, Europe and the Americas Shows that Siberia and the Amazon may have been cradles of humanity before AfricaOver and over again, mainstream views of early history - which state that the first civilisations arose ar ound 3500 BCE - are plagued by evidence of much older civilisations, evidence ranging from artifacts and inexplicable remains to pyramids and ubiquitous myths that clearly speak of great empires prior to the rise of the Sumerian city states and pharaonic Egypt. Viewing Atlantis and its many related myths as a metaphor for a long-lost global civilisation, Patrick Chouinard explores the mythological, cultural, religious and archaelogical evidence for many forgotten civilisations in Europe, Asia and the Americas. He addresses unexplained mysteries from around the world, such as Caucasian mummies found in China, the pyramids of Caral in Peru, the hobbit remains on Flores Island, the giant heads of Easter Island, the lost legacy of Lemuria, the ideology and occult mysticism behind Nazi theory and the genetically unique X-woman of Siberia. He, also, examines evidence of ancient alien visits and other supernatural phenomena in the distant past. Using recent archaeological findings, he shows that Siberia and the Amazon may have been cradles of humanity millennia before Africa. Sounding the call to continue searching ancient, remote and formerly forbidden regions for lost cultures and genetic root races, Chouinard offers a new chronology for the emergence of human life and civilisation as well as a new mechanism for how and why societies and species change over time. By finding lost peoples and their forgotten worlds, we can truly begin to understand the human race and learn from its long history. ...Show more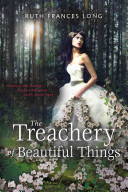 $24.99
AUD
Category: Fantasy
A darkly compelling mix of romance, fairy tale, and suspense from a new voice in teen fiction The trees swallowed her brother whole, and Jenny was there to see it. Now seventeen, she revisits the woods where Tom was taken, resolving to say good-bye at last. Instead, she's lured into the trees, where she finds strange and dangerous creatures who seem to consider "her" the threat. Among them is Jack, mercurial and magnetic, with secrets of his own. Determined to find her brother, with or without Jack's help, Jenny struggles to navigate a faerie world where stunning beauty masks some of the most treacherous evils, and she's faced with a choice between salvation or sacrifice--and not just her own. ...Show more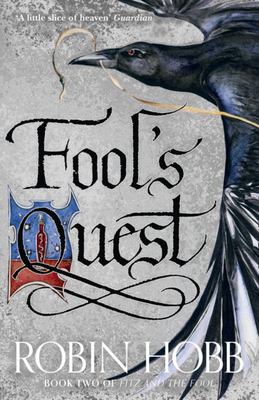 $29.99
AUD
Category: Fantasy | Series: Fitz and the Fool
'Fantasy as it ought to be written' George R.R. Martin Robin Hobb returns to her best loved characters. Happy endings never last...Years ago, they freed a dragon from the glaciers on Aslevjal. Then they parted ways, the Fool returning to far-off Clerres, while Fitz finally claimed a wife, a family, and a home of his own. Now, betrayed by his own people and broken by torment, the Fool has made his way back to the Six Duchies. But as Fitz attempts to heal his old friend in Buckkeep Castle, his young daughter Bee is abducted from Withywoods by pale and mysterious raiders who leave ruin and confusion in their wake. Fitz must find a way to rescue his beloved Bee. At the same time it is the Fool's fiercest wish to return to Clerres with the best assassin he has ever known, to gain vengeance and justice. Can Fitz bear to take up the tools of his old trade again, even to avenge his dearest friend and save his child? ...Show more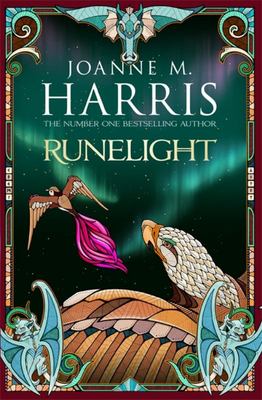 Runelight
by Joanne M. Harris
$19.99
AUD
Category: Fantasy | Series: Runes Novels Ser.
The next gripping tale of magic, adventure and Norse mythology from the SUNDAY TIMES bestselling author of CHOCOLAT and THE GOSPEL OF LOKI. The squabbling Norse gods and goddesses of Runemarks are back! And there's a feisty new heroine on the scene: Maggie, a girl the same age as Maddy but brought up a world apart - literally, in World's End, the focus of the Order in which Maddy was raised. Now the Order is destroyed, Chaos is filling the vacuum left behind... and is breaching the everyday world. Six hundred miles apart, two girls each bear on their skin a runemark: a symbol of the Old Days when the known Worlds were ruled by the gods from their sky citadel, Asgard. Now Asgard lies in ruins, and the power of the gods has long since been destroyed. Or so everyone thinks. But nothing is lost for ever, and the gods haven't given up yet (nor stopped squabbling!) and they want the power of the runes borne by Maddy and Maggie - these new runes, which carry huge potential, their runelight shining out as a portent to the future. Soon both girls are swept into a maelstrom of cataclysmic events that are to draw them closer and closer to each other, and nearer and nearer to a horrific struggle where each must prove where their loyalty lies . . . Filled with inventive and humorous detail, trickery and treachery, carnage and lunacy, Runelight is the second title - following Runemarks - in a series of gloriously imaginative and dramatic tales about the Norse gods. ...Show more