$14.99
AUD
Category: Junior Readers
From the author of To the Lighthouse comes a new adventure for young readers about falling in love with the bush, and with hiking and being in the wild. It's about disconnecting from technology and discovering yourself. Harry's perfect life was straying way off-track. He looked pleadingly at Mum. Surel y she could see? Spending an entire weekend tramping around stinking-hot, snake-filled scrub was a horrible mistake. But doing it without a phone? That was just brutal. As it turns out, it was only the beginning ... ...Show more
$14.99
AUD
Category: Junior Readers | Reading Level: Children's - Grade 2-3, Age 7-8
With Emmy daring him on, Isaac's life gets more and more exciting. But when things go horribly wrong on their secret midnight adventure, they both wonder whether this time they've gone too far . . .
$16.99
AUD
Category: Middle Readers | Reading Level: Children's - Grade 4-6, Age 9-11
"Red Read's life takes a surprising u and alarming u turn when his mother sells him to an infamous smuggler plying his trade off the north-west coast of Australia in the closing days of the 19th century. From terrifying encounters with cut-throat pirates to battling the forces of nature in a tropical ty phoon, from dining with head-hunting guerrillas to making meals of monkey stew, Red is in for a hair-raising adventure that may cost him his life." ...Show more
$16.99
AUD
Category: Middle Readers | Series: Red Read Adventures Ser. | Reading Level: 8 Kids Middle Readers
Red Read doesn't set out to find trouble, but trouble sure has a way of finding him. Expelled from school, he is whisked off by Captain Black Bowen, one of the most infamous smugglers ever to ply the coast of northern Australia in the early years of the twentieth century. Together they battle demon stor ms, crazed pirates and killer diseases while hunting down a great lost treasure. Non-stop action, adventure and excitement! ...Show more
$16.99
AUD
Category: Junior Readers
'GREETINGS. AM LOOKING FOR A MAJOR CRIME TO SOLVE. PLEASE INFORM ME OF ANY RECENT MURDERS, KIDNAPPINGS OR JEWEL HEISTS IN THIS AREA.' Clara wants to be a famous detective with her own TV show. She can read claw marks, find missing feathers and knows morse code and semaphore. There's just one problem. She's a small scruffy chook, and no one takes her seriously. But when she teams up with Olive, the daughter of the local policeman, they might just be able to solve the crimes that have been troubling the town of Little Dismal. A puzzling and hilarious mystery from bestselling author, Lian Tanner. ...Show more
The Tell
by Martin Chatterton
$16.99
AUD
Category: Contemporary
The world turns on moments like these. Crossroad moments; a toss of the coin . . . I see half my face in deep shadow, eyes glittering like diamonds, the resemblance to my father never stronger. Rey Tanic is not like other 14 year olds. His dad is a mafia boss. His dad also in jail. When Rey's life explo des, every decision he makes will shape the rest of his life. How far does the apple really fall from the tree? ...Show more
$19.99
AUD
Category: Contemporary
One street-boy's quest to reunite and make amends with his best friend told in an epic story that spans a city, a decade, and the divide of life and death itself. From the award-winning author of The Bone Sparrow. A boy awakens in the Afterlife, with a pocketful of vague memories, a key, a raven, and a mysterious Atlas to guide him as he sets out to piece together the mystery of his final moments... Meanwhile on Earth, Twig is alone as a newly-made street kid after his dad goes missing. But when he meets Flea, a cheerful pickpocket, the pair become fast friends, better even than blood family itself. Together, Twig and Flea raise themselves on the crime-ridden streets, taking what they need and giving the rest to the even-poorer. Life is good, as long as they have each other. But the all-powerful Boss who rules the streets has other plans. Loyalty will be tested, and a cruel twist of fate will lead to an act of ultimate betrayal. But will it tear the friends apart... forever? ...Show more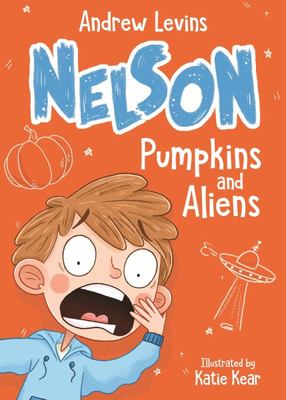 $12.99
AUD
Category: Junior Readers | Series: Nelson Ser.
Meet Nelson . . . he's an ordinary kid, just like you. Everyone thinks he's shy but, really, he's just bored. Nelson hates vegetables. He hates the smell of them, he hates the look of them. Most of all, he hates eating them. But what if they gave him superpowers? Superpowers he needs when an alien race he made up in class yesterday swoops into town and holds his school hostage, threatening to eat his teacher . . .   ...Show more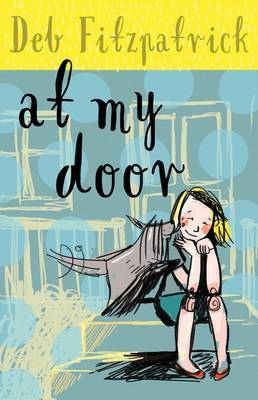 $14.99
AUD
Category: Junior Readers
Deliveries usually come in a van. Deliveries are often heavy boxes or oddly shaped padded bags. Deliveries do not come late on a school night. They don't come in a speeding car. And they don't cry. When Poppy Campbell's dad opens the front door to find a small, very distressed child clinging to a green blanket, the family try their hardest to do the right thing. They make the little girl comfortable, call the police, and look after her while the authorities search for her family. Why has this happened? The cops are called in, nappies bought, old toys dug out, and friendships made. ...Show more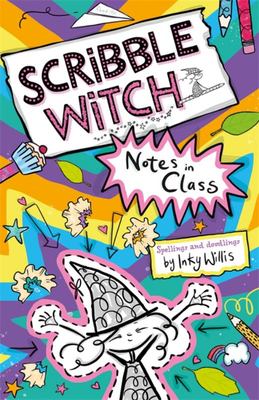 $14.99
AUD
Category: Junior Readers | Series: Scribble Witch Ser.
Welcome to the new magical series about a girl and her secret scribble witch, guaranteed to make 7-9s laugh out loud. When Molly's best friend announces that she's moving to a new school, a blue Wednesday becomes the Worst Wednesday Ever. That is until some unexpected magic brightens up Molly's day. N otes, a tiny paper witch who has been lurking in a pen pot, springs to life - and into action! Some of the things Notes does are absolutely NOT helpful and get Molly into trouble with her grouchbag teacher. But it's surprising what one tiny witch, armed with nothing more than a pencil, can achieve before the bell for home time rings... With a vibrant, unique voice, and amazing illustrations to match, Inky Willis conjures up magic for every reader!   ...Show more
$16.99
AUD
Category: Contemporary
Bug has a secret. Actually, he has a lot of secrets … NUMBER ONE: he's formed a basketball team at his new school based on a giant lie.NUMBER TWO: his parents don't know he's playing basketball again.NUMBER THREE: his new team-mates have no idea he isn't allowed to play, and they definitely don't know w hy. Bug will do ANYTHING to keep his secrets, keep his new team and keep his life from falling apart. Because no one can know THE BIGGEST SECRET OF ALL … Bug risks his life every time he steps out onto the basketball court. ...Show more
$16.99
AUD
Category: Contemporary
 A runaway, a baby and a whole lot of questions... Lissa is home on her own after school one afternoon when a stranger turns up on the doorstep carrying a baby. Reed is on the run - surely people are looking for him? He's trying to find out who he really is and thinks Lissa's mum might have some answers . But how could he be connected to Lissa's family - and why has he been left in charge of a baby? A baby who is sick, and getting sicker ... Reed's appearance stirs up untold histories in Lissa's family, and suddenly she is having to make sense of her past in a way she would never have imagined. Meanwhile, her brother is dealing with a devastating secret of his own. A beautiful and timely coming-of-age story about finding out who you are in the face of crisis and change. Praise for Jane Godwin: 'refreshingly unpredictable, bold and refuses to minimise the complex lives of [its] characters' - Saturday Age on As Happy as Here 'an empathetic exploration of family, friendship and how all our actions have consequences' - Readings Monthly 'gentle, well-written and thoroughly engaging' - Adelaide Advertiser Jane Godwin is the highly acclaimed and internationally published author of many books for children and young people, across all styles and ages. Children's Publisher at Penguin Books Australia for many years, Jane was the co-creator with Davina Bell of the Our Australian Girl series of quality historical fiction for middle readers. Jane's books include her novels Falling From Grace and As Happy as Here (a CBCA Notable Book), and picture books Go Go and the Silver Shoes (illustrated by Anna Walker), The Silver Sea (with Alison Lester and patients at the Royal Children's Hospital, Melbourne) and Watch This! (with designer Beci Orpin and photographer Hilary Walker). Jane is dedicated to pursuing quality and enriching reading and writing experiences for young people, and spends as much time as she can working with them in schools and communities and running literature and writing programs. janegodwin.com.au ...Show more