$34.99
AUD
Category: Gift & Humour | Series: Travel Guide Ser.
Lonely Planet Best Day Walks Australia is your passport to 60 escapes into nature. Stretch your legs away from the city by picking a walk that works for you, from just a couple of hours to a full day, from easy to hard. Stroll vine-striped hillsides, discover hidden coastlines, or explore the Outback. G et to the heart of Australia and begin your journey now!   Inside Lonely Planet Best Day Walks Australia Travel Guide:  Colour maps and images throughout Special features - on Australia's highlights for walkers, kid-friendly walks, accessible trails and what to take Best for... section helps you plan your trip and select walks that appeal to your interests Region profiles cover when to go, where to stay, what's on, cultural insights, and local food and drink recommendations to refuel and refresh. Featured regions include: Sydney & Around, Byron Bay to the Sunshine Coast, The Daintree & the Far North, the Outback, The Kimberley & Pilbara, Southwest Forests to the Sea, Flinders to Fleurieu, Grampians to the High Country, the Prom to the Great Ocean Road, and Tasmania Essential info at your fingertips - walk itineraries accompanied by illustrative maps are combined with details about walk duration, distance, terrain, start/end locations and difficulty (classified as easy, easy-moderate, moderate, moderate-hard, or hard) Over 70 maps   The Perfect Choice: Lonely Planet Best Day Walks Australia, our most comprehensive guide to walking in Australia, is perfect for those planning to explore Australia on foot. Looking for more information on Australia? Check out Lonely Planet Australia guide for a comprehensive look at what the country has to offer.    ...Show more
$29.99
AUD
Category: Australia, NZ & Oceania | Series: EXPLORE AUSTRALIA
Walks in Nature: Australia is a celebration of being outdoors. From coastal cliffs and crescents of sand, to iconic bush landscapes and wild offshore islands, this book offers more than 100 walking trails around the country, all within an easy distance of your capital city. This second edition has been completely updated and contains new walks for every state. In every chapter you'll find a variety of walks to suit every season and fitness level, with detailed track notes and easy-to-use maps. Each trail is 6-20km in distance and includes a delicious suggested foodie stop, where you can refuel and reflect on a day walking in nature. The book features walks in and around Sydney, Canberra, Melbourne, Adelaide, Perth, Brisbane and Hobart. ...Show more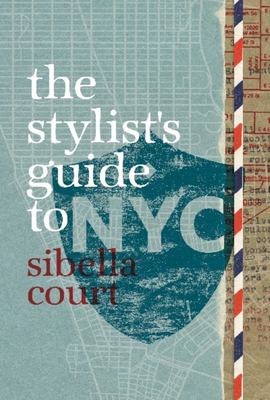 $39.99
AUD
Category: The Americas
Sibella Court, who worked in New York City for 10 years as an interior stylist for leading American magazines and brands, opens her address book to reveal her favourite places in the world's most exciting and energetic city. Cleverly arranged into loops of interest such as 'Jewellery Hardware', 'Haberda shers Handmade' and 'Furniture Interiors', The Stylist's Guide to NYC takes the first-time visitor - or long- time resident - on a number of surprising and beguiling journeys, uncovering traditional merchants and hidden sanctuaries as well as some of the coolest spots in town. This well-edited collection of stores, services, galleries, markets and refuelling stops also contains city survival tips, maps and comprehensive indexes...An idiosyncratic travel guide celebrating the beautiful, the curious and the unexpected, and chosen with the impeccable eye of an insider, The Stylist's Guide to NYC is an indispensable accessory for anyone visiting, working or living in New York. ...Show more
$12.99
AUD
Category: Maps | Series: Travel Guide Ser. | Reading Level: General Adult
From Lonely Planet, the world's leading travel guide publisher Durable and waterproof, with a handy slipcase and an easy-fold format, Lonely Planet New Zealand Planning Mapis your conveniently-sized passport to traveling with ease. Get more from your map and your trip with images and information about top country attractions, itinerary suggestions, a transport guide, planning information, themed lists and practical travel tips. With this easy-to-use, full colour navigation tool in your back pocket, you can truly get to the heart of New Zealand, so begin your journey now Durable and waterproof Easy-fold format and convenient size Handy slipcase Full colour and easy-to-use Before-you-go info Beautiful imagery Tailored itineraries Can't-miss regional highlights Detailed town index Transport planner Themed lists Covers Auckland, Bay of Islands, Hauraki Gulf, Waiheke Island, Rotorua, Bay of Plenty, Coromandel Peninsula, Wellington, Abel Tasman National Park, Marlborough Wine Region, Taupo, Tongariro Alpine Crossing, Matamata, Waitomo, Otago Peninsula, Banks Peninsula, Christchurch, Kaikoura, Queenstown, Wanaka, Fiordland, Stewart Island, Aoraki/Mt Cook National Park, Tranzalpine Railway, South Island glaciers Check out Lonely Planet New Zealand, our most comprehensive guidebook to the country, covering the top sights and most authentic off-beat experiences. Or check out Lonely Planet Best of New Zealand, a handy-sized guide focused on the can't-miss experiences for a quick trip. About Lonely Planet: Since 1973, Lonely Planet has become the world's leading travel media company with guidebooks to every destination, an award-winning website, mobile and digital travel products, and a dedicated traveller community. Lonely Planet covers must-see spots but also enables curious travellers to get off beaten paths to understand more of the culture of the places in which they find themselves. The world awaits Lonely Planet guides have won the TripAdvisor Traveler's Choice Award in 2012, 2013, 2014, 2015, and 2016. 'Lonely Planet. It's on everyone's bookshelves; it's in every traveller's hands. It's on mobile phones. It's on the Internet. It's everywhere, and it's telling entire generations of people how to travel the world.' -- Fairfax Media 'Lonely Planet guides are, quite simply, like no other.' - New York Times ...Show more
$16.99
AUD
Category: Australia, NZ & Oceania
This is the story of the oo. Its an amusing sound for all of you. The Oo in Uluru is a fun Australian-themed phoneme story that teaches young readers about the vowel sound oo and where they can find it in different words.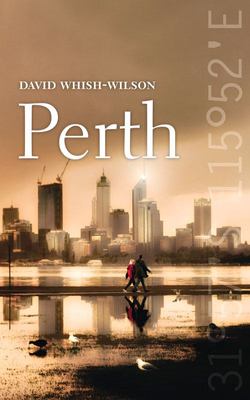 Perth
by David Whish-Wilson
$29.99
AUD
Category: Australia, NZ & Oceania | Series: City series
David Whish-Wilson's Perth is a place of surprising beauty, of sand-swept peace and brilliant light, yet a place where the deeper historical currents are never too far beneath the surface. Like the Swan River that flows in two directions at once at certain times, with the fresh water flowing seawards ab ove the salty water flowing in beneath it, Perth strikes perfect harmony with the city's contradictions and eccentricities. We look beyond shiny glass facades and boosterish talk of mining booms to the richness of the natural world and the trailblazers, the rebels, the occasional ghost and the ordinary people that bring Australia's remotest city to life. ...Show more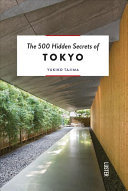 $32.99
AUD
Category: Asia
- An insider's guide to Tokyo and its hidden secrets and addresses - An inspirational and practical guide to Tokyo's finest and most interesting places, buildings, restaurants, shops, museums, galleries, neighborhoods, gardens and cafes - A new edition in Luster's successful and attractive series of cit y guides The 500 Hidden Secrets of Tokyo is an affectionate city guide, written by Tokyo local Yukiko Tajima. She has listed 500 must-visit places in her truly fascinating hometown, as well as good-to-know facts. ...Show more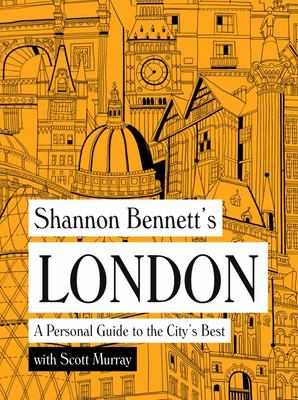 $49.99
AUD
Category: Europe
A guided tour of the best restaurants and hotels of London from one of Australia's most highly acclaimed chefs   From Michelin-starred restaurants to local bistros and from luxury hotels to dining rooms with a view, let a world-class chef navigate you through the plethora of culinary experiences that London now has to offer. Shannon Bennett and Scott Murray speak with absolute authority on the diversity of the London food scene and also make suggestions for foodie destination trips out of town.   Across the book's 12 chapters, they explore boutique hotels, fine-dining restaurants, and hip eateries - always comparing and contrasting their thoughts on the experiences. Fully illustrated and complete with Shannon's own recipes inspired by these incredible meals, this handbook offers a new perspective on one of the world's most popular destinations. ...Show more
$12.99
AUD
Category: Maps | Series: Map Ser. | Reading Level: General Adult
From Lonely Planet, the world's leading travel guide publisher Durable and waterproof, with a handy slipcase and an easy-fold format, Lonely Planet France Planning Mapis your conveniently-sized passport to traveling with ease. Get more from your map and your trip with images and information about top c ountry attractions, itinerary suggestions, a transport guide, planning information, themed lists and practical travel tips. With this easy-to-use, full colour navigation tool in your back pocket, you can truly get to the heart of France, so begin your journey now Durable and waterproof Easy-fold format and convenient size Handy slipcase Full colour and easy-to-use Before-you-go info Beautiful imagery Tailored itineraries Can't-miss regional highlights Detailed town index Transport planner Themed lists Covers Paris, Champagne, Burgundy, Loire Valley, D-Day beaches, Brittany, Normandy, Bordeaux, Dordogne, Languedoc, Pyrenees, Marseille, Provence, French Riviera, Nice, Lyon, Grenoble, French Alps, Strasbourg, Colmar, Metz Check out Lonely Planet France, our most comprehensive guidebook to the country, covering the top sights and most authentic off-beat experiences. Or check out Lonely Planet Best of France, a handy-sized guide focused on the can't-miss experiences for a quick trip. About Lonely Planet: Since 1973, Lonely Planet has become the world's leading travel media company with guidebooks to every destination, an award-winning website, mobile and digital travel products, and a dedicated traveller community. Lonely Planet covers must-see spots but also enables curious travellers to get off beaten paths to understand more of the culture of the places in which they find themselves. The world awaits Lonely Planet guides have won the TripAdvisor Traveler's Choice Award in 2012, 2013, 2014, 2015, and 2016. 'Lonely Planet. It's on everyone's bookshelves; it's in every traveller's hands. It's on mobile phones. It's on the Internet. It's everywhere, and it's telling entire generations of people how to travel the world.' -- Fairfax Media 'Lonely Planet guides are, quite simply, like no other.' - New York Times ...Show more