Australia, Fiji, French Polynesia, Guam, Kiribati, Marshall Islands, Micronesia, New Caledonia, New Zealand, Papua New Guinea, Samoa, Solomon, Islands, Tonga, Vanuatu.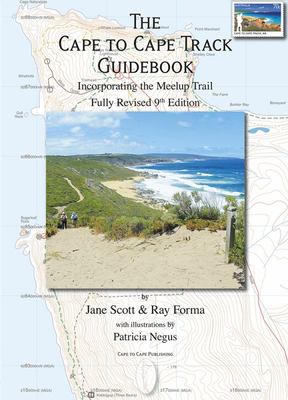 $24.95
AUD
Category: Australia, NZ & Oceania
Detailed descriptions of the Cape to Cape Walk Track, the Meelup Trail and many short walks in the Leeuwin Naturaliste National Park, 21 full-page 1:25 000 up-to-date maps covering all of the coast from Dunsborough to Augusta, and most of the Leeuwin Naturaliste National Park. The maps show the Cape to Cape Walk Track, The Meelup Trail, and, for the Leeuwin Naturaliste National Park, all access roads, paths, and popular surfing spots. Useful information about walking in the Leeuwin Naturaliste National Park. 142 full-colour photographs of the area. 112 pages. Electronic updates. ...Show more
$29.99
AUD
Category: Australia, NZ & Oceania | Series: EXPLORE AUSTRALIA
Walks in Nature: Australia is a celebration of being outdoors. From coastal cliffs and crescents of sand, to iconic bush landscapes and wild offshore islands, this book offers more than 100 walking trails around the country, all within an easy distance of your capital city. This second edition has been completely updated and contains new walks for every state. In every chapter you'll find a variety of walks to suit every season and fitness level, with detailed track notes and easy-to-use maps. Each trail is 6-20km in distance and includes a delicious suggested foodie stop, where you can refuel and reflect on a day walking in nature. The book features walks in and around Sydney, Canberra, Melbourne, Adelaide, Perth, Brisbane and Hobart. ...Show more
$45.00
AUD
Category: Australia, NZ & Oceania
Loving Country is a book that inspires ultimate respect for Mother Earth and the role of her custodians. While readers are encouraged to discover the sacred country of Australia in an open-minded and sensitive manner, the intention of this book is to foster communication and understanding between all pe oples and country, to bring about a range of environmental and social changes. Co-authors Bruce Pascoe and Vicky Shukuroglou hope to empower communities to tell their own stories, and for people to honour them and the country from which they have grown. Beautifully designed, all of the writing and photography in Loving Country has been created in consultation with communities. From the ingenious fish traps at Brewarrina and the rivers that feed the Great Barrier Reef, to the love stories of Wiluna and the whale story of Margaret River, there is so much to celebrate and admire about the oldest continuing culture in the world. For those who want to do more than a whistle-stop tour of Australia, this book offers some keys to unlock and reveal the heart of this loving country. ...Show more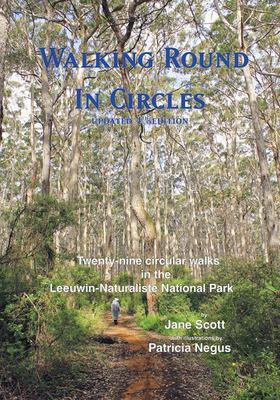 $24.95
AUD
Category: Australia, NZ & Oceania
Descriptions of 29 favourite circular walks in the Leeuwin-Naturaliste National Park in the Southwest corner of Western Australia. There is something here for everyone, from short easy strolls, to full day hikes. All are described in detail, with time estimates, distances, clear maps, and photographs. A dditionally, there is a wealth of background material about the plants and animals that you may encounter on your walks and wanderings, many of which are superbly illustrated with Patricia's beautiful watercolours. The text also includes an introduction to the geology and some of the history of the area. ...Show more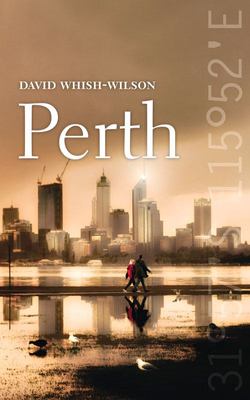 Perth
by David Whish-Wilson
$29.99
AUD
Category: Australia, NZ & Oceania | Series: City series
David Whish-Wilson's Perth is a place of surprising beauty, of sand-swept peace and brilliant light, yet a place where the deeper historical currents are never too far beneath the surface. Like the Swan River that flows in two directions at once at certain times, with the fresh water flowing seawards ab ove the salty water flowing in beneath it, Perth strikes perfect harmony with the city's contradictions and eccentricities. We look beyond shiny glass facades and boosterish talk of mining booms to the richness of the natural world and the trailblazers, the rebels, the occasional ghost and the ordinary people that bring Australia's remotest city to life. ...Show more
$12.99
AUD
Category: Australia, NZ & Oceania | Series: Map Ser.
Lonely Planet: The world's number one travel guide publisher* Durable and waterproof, with a handy slipcase and an easy-fold format, Lonely Planet's Western Australia Planning Map helps you explore with ease. Get more from your map and your trip with images and information about top attractions, itine rary suggestions, a transport guide, planning information, themed lists and practical travel tips. With this easy-to-use, full-colour map in your back pocket, you can truly get to the heart of Western Australia - so begin your journey now Durable and waterproof Easy-fold format and convenient size Handy slipcase Full colour and easy to use Before-you-go info Beautiful imagery Tailored itineraries Can't-miss regional highlights Detailed town index Transport planner Themed lists Covers: Western Australia Looking for more extensive coverage? Check out Lonely Planet's West Coast Australia, our most comprehensive guidebook to the region, covering the top sights and most authentic offbeat experiences. Or check out Lonely Planet's Best of Australia, a concise visual guide highlighting the top experiences across the country. About Lonely Planet: Lonely Planet is a leading travel media company and the world's number one travel guidebook brand, providing both inspiring and trustworthy information for every kind of traveller since 1973. Over the past four decades, we've printed over 145 million guidebooks and grown a dedicated, passionate global community of travellers. You'll also find our content online, and in mobile apps, video, 14 languages, nine international magazines, armchair and lifestyle books, eBooks, and more. 'Lonely Planet guides are, quite simply, like no other.' - New York Times 'Lonely Planet. It's on everyone's bookshelves; it's in every traveller's hands. It's on mobile phones. It's on the Internet. It's everywhere, and it's telling entire generations of people how to travel the world.' - Fairfax Media (Australia) *Source: Nielsen BookScan: Australia, UK, USA, 5/2016-4/2017 ...Show more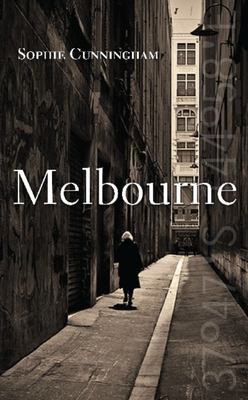 Melbourne
by Sophie Cunningham
$29.99
AUD
Category: Australia, NZ & Oceania | Series: City series | Reading Level: very good
Sophie Cunningham writes a year in the city's life, a year that takes us from the heatwave that culminated on Black Saturday when temperatures soared to 47 degrees to the destructive deluge of a hailstorm. She walks through Melbourne's oldest suburb to its largest market, she goes to the footy and to th e comedy festival, she talks publishing and learns how to use a letterpress. Along the way she journeys deep into her own recollections of the city she grew up in, and tells stories from its history: the theft of Picasso's Weeping Woman, the Hoddle Street massacre, William Barak's trek from Healesville, the Westgate Bridge Disaster, the high drama of the 1970 and 2009 AFL grand finals and the Market Murders of the sixties. She strolls by Melbourne's rivers and creeks while considering the history of the wetlands and river that sit at Melbourne's heart. She clambers through the drains that lie beneath. For it is water - the corralling of it, the excess of it, the squandering of it, the lack of it - that defines Melbourne's history, its present and its future. ...Show more
$29.99
AUD
Category: Australia, NZ & Oceania | Series: Woodslane Walking Guides
Sydney's Best Bush Park & City Walks includes over 50 walks throughout the Sydney basin. Each walk specifies the distance, the total ascent and descent, the grade and the estimated duration and is accompanied by an accurate full-colour map using latest GPS technology. Snippets about Sydney's history and the environment add colour and interest to the walking experience. Families will enjoy information regarding child-friendly walks, and how to explore the bush safely with children of all ages. Over 150 full-colour photos complement the text, and provide you with a clear sense of the features on each walk. This guide will help you discover many of Sydney's classic walks, as well as some wild and adventurous tracks that few know exist. ...Show more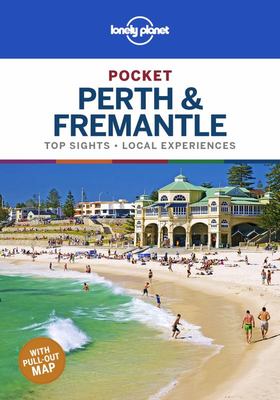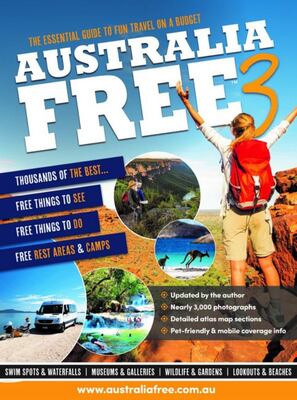 $39.99
AUD
Category: Australia, NZ & Oceania
Getting back to nature doesn't have to mean roughing it, not with this collection of 100 of Australia's best nature-based holidays. There's something for every kind of nature-lover in this beautiful book, from rustic cabins in national parks to glamping and luxe beachside resorts, family-friendly holida y parks, country hideaways, houseboats and even a treehouse. The book also covers a range of activities such as guided walks, cruises, safaris, 4WD adventures and bareboat charters.   You'll find all the information you need - how to get there, how long to stay, the best time to go, a price guide and handy travel hints, such as special kid-friendly features or alternative options in the area to suit your budget. However you like to go wild, you'll find inspiration with Australia's Best Nature Escapes. ...Show more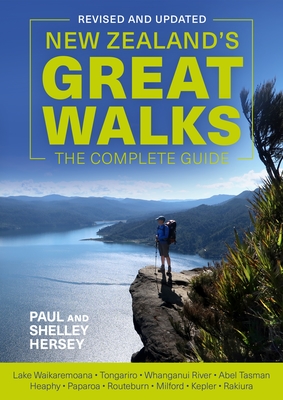 $39.99
AUD
Category: Australia, NZ & Oceania
New Zealand's Great Walks are world class. In a country blessed with hundreds of spectacular tracks to choose from, these are considered the best of the best. They pass through some of our most breathtaking landscapes - including golden sand beaches, ancient rainforests and high mountains. New Zealand's Great Walks- The Complete Guide is the only handbook anyone will need to experience these outdoor adventures. Each of the walks (and one river journey) is presented in a clear, user-friendly way, including- - An overview and highlights - Planning notes - Track description - Points of interest - Other things to do in the area Also included in the book is- - A brief history of the Great Walks - Conservation information - Notes on how to prepare for your trip - Useful websites and resources Authored by expert outdoor enthusiasts Paul and Shelley Hersey and fully illustrated with maps and stunning photography, New Zealand's Great Walks is the guide no keen adventurer can do without! Revised and updated to include the Paparoa Track and Pike29 Memorial Track. ...Show more