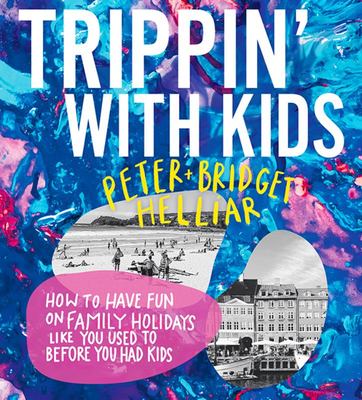 $34.99
AUD
Category: with children
School drop-offs and hastily made Book Week costumes shouldn't be the only epic adventures you tackle with your kids. Pete and Bridget Helliar have spent years travelling around Australia and overseas with their three boys, and they want to encourage parents with young children to travel too. Right now.     Trippin' with Kids is your (totally legal and not-at-all hallucinogenic) entry to the happy rainbow of travel experiences parents can enjoy with their kids, from babies to the teens. Packed with Pete and Brij's tips and tricks for how to plan, organise and execute a great family holiday - whether it's a weekend camping trip or a month-long trip to Europe - there are also detailed destination guides to some of their favourite holiday destinations including Europe, the USA, Bali and, yes, South Australia. Learn some fool-proof packing methods, ways to keep costs down and general tips on how to maintain both your sanity and sense of humour, and find all of the best kid-friendly attractions without resorting to a pricey play centre. This book will help you discover (and rediscover) places around Australia and the world, just like you did before you had kids.     ...Show more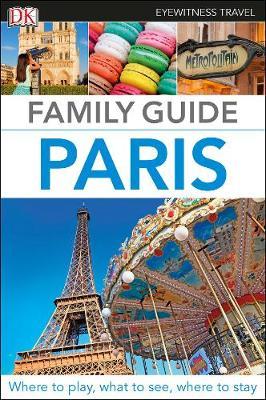 Family Guide Paris
by Dorling Kindersley Publishing Staff
$24.99
AUD
Category: Europe | Series: DK Eyewitness Travel Guide
Perfect for planning and enjoying a stress-free family holiday, this easy-to-use guide book is packed with insider tips and information on the best family-friendly activities and attractions. Admire the views from the Eiffel Tower, see the Mona Lisa at the Louvre or explore the magic of Disneyland Pari s. From recommendations of child-friendly restaurants to suggestions for rainy-day activities, this guide book takes the work out of planning a family trip to Paris. Inside Family Guide Paris- - Each major listing includes details of the closest toilets, the nearest places to grab a snack or meal, what do if it rains, and where kids can play and let off steam - Contains cartoons, quizzes and gamesto keep young travellers happy all day long - Detailed coloured mapsof all the major attractions and areas help you navigate with ease - Colour-coded area guidesmake it easy to find information - At-a-glance pageshighlight all the best sights and activities in each areaso you can plan your day quickly - Features expert suggestionsfor the best places for families to stay, eat and shop - Gives essential travel information, including transport, visa and health information - CoversNotre-Dame, Conciergerie, Centre Pompidou, MusUe des Arts et MUtiers, Place des Vosges, the Louvre, MusUe GrUvin, SacrU-Coeur, Arc de Triomphe, Palais de Chaillot, Eiffel Tower, Les Invalides, MusUe d'Orsay, MusUe de Cluny, PanthUon, Jardin du Luxembourg, Parc de la Villette, Jardin d'Acclimatation, ChOteau de Versailles, Parc AstUrix, Disneyland Paris, Fontainebleau and more. Looking for a comprehensive guide to Paris? Try our DK Eyewitness Travel Guide Paris. On a shorter trip? Try our Top 10 Paristravel guide. ...Show more
$14.99
AUD
Category: with children | Series: Lonely Planet Kids
Never forget an adventure with this bright and bold journal from Lonely Planet Kids. Packed with writing topic suggestions, lists to complete, ideas for getting the creative juices flowing and lots more fill-in fun, this is the perfect way for young travellers to record their memories from a trip. There 's space to write, draw, collage, colour and complete - turning the finished journal into a wonderful scrapbook to treasure forever. With fun illustrations, a super-bright neon cover and a handy, backpack sized format, it's a must-have item for any trip. Part of our Family Activity range. Also available: My Family Travel Map, Boredom Buster About Lonely Planet Kids:From the world's leading travel publisher comes Lonely Planet Kids, a children's imprint that brings the world to life for young explorers everywhere. With a range of beautiful books for children aged 5-12, we're kickstarting the travel bug and showing kids just how amazing our planet can be. From bright and bold sticker activity books, to beautiful gift titles bursting at the seams with amazing facts, we aim to inspire and delight curious kids, showing them the rich diversity of people, places and cultures that surrounds us. We pledge to share our enthusiasm and love of the world, our sense of humour and continual fascination for what it is that makes the world we live in the diverse and magnificent place it is. It's going to be a big adventure - come explore! ...Show more
$29.99
AUD
Category: with children | Series: Lonely Planet Ser.
Full of practical advice, ideas and inspiration from Lonely Planet's parents to you, this essential guide gives you the lowdown on the wealth of amazing travel experiences around the world - and how to plan and enjoy them with your family. From navigating air and train travel to approaching unfamiliar m eals and a change in routine, The Family Travel Handbookencourages curiosity, exploration and independence.  This handy trip planner brings all our expertise together into one useful guide that you can refer to for everything from ideas about exploring the great outdoors to how to pack up everything and take the kids on a round-the-world trip. It'll help you to explore more confidently and, if you're willing, take you out of your comfort zone to experience even more remarkable sights and activities. We also include a section of recommendations on the best places to go, whatever sort of trip you're after - from the top five places for infants, toddlers, tweens and teenagers, and the top five budget destinations, to our favourite family-friendly cruises, wildlife-spotting adventures and beach holidays. Whether your family are experienced jet-setters or unsure where to start taking your kids, we'll show you how rewarding and memorable opportunities for family travel exist at every turn.  The handbook contains: Getting Ready: Deciding where to go Travelling independently vs taking a package Travellers with disabilities Family finances In Transit: Take to the skies Embrace the open road Let the train take the strain All aboard: cruising with kids On the Ground: Where to stay Whereand what to eat and drink The challenges of different ages Exploring the Great Outdoors: Camping Hiking Water-based activities Snow-based activities Travelling sustainably with kids Ready to be Adventurous?: Start small: embrace the possibilities Push your collective comfort zones Be a world nomad Let them fly the travel nest After the Trip: Photography on the road Back home About Lonely Planet:Lonely Planet is a leading travel media company and the world's number one travel guidebook brand, providing both inspiring and trustworthy information for every kind of traveller since 1973. Over the past four decades, we've printed over 145 million guidebooks and grown a dedicated, passionate global community of travellers. You'll also find our content online, on mobile, video and in 14 languages, 12 international magazines, armchair and lifestyle books, ebooks, and more. ...Show more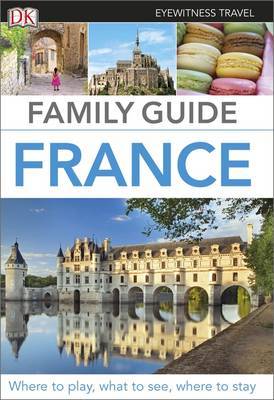 $35.00
AUD
Category: Europe
DK Eyewitness Travel Family Guide France offers you the best things to see and do on a family holiday in France, from visiting magnificent sights such as the Eiffel Tower and Notre-Dame to exploring the treasures housed in the Louvre and the Palace of Versailles, and brings those places alive for childr en with fun facts, quizzes, and cartoons. The major sights are treated as "hub" destinations and are followed by places of interest near the "hub," ideal for planning your day ahead. These offer a pragmatic as well as enjoyable itinerary, giving children a real insight into France, but balanced with opportunities to let off steam in parks or playgrounds. All the practical information you need appears alongside the sight, including transportation information, budget tips, age range suitability, and where to eat. DK Eyewitness Travel Family Guide France is bursting with insider knowledge and loaded with ideas for activities that will engage children, from how to get the best out of a trip to Disneyland Paris to enjoying the coast and discovering where the Man in the Iron Mask was imprisoned. Meanwhile, the most family-friendly, best-value accommodation options have been chosen with family budgets and needs in mind. Full-colour throughout, with detailed maps of the main sightseeing areas for easy navigation and all the practical information you need for a fun, stress-free family holiday. ...Show more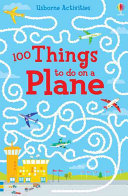 $9.99
AUD
Category: Activity/Novelty | Series: Activity Books
Includes individual activities such as drawing, mazes and anagrams as well as group activities including battleships, hangman and 4-in-a-row, sure to keep children (and adults!) amused for hours.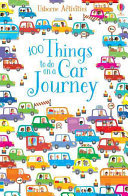 $9.99
AUD
Category: Activity/Novelty
A handy sized paperback, filled with plenty of exciting activities to keep children entertained on long (or short) car journeys.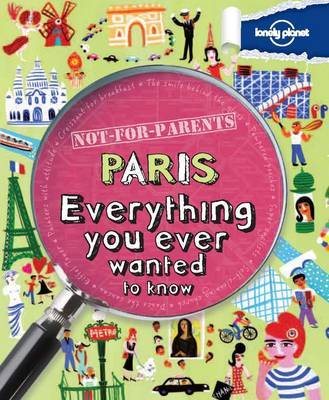 $19.99
AUD
Category: Travel | Series: Not for Parents Ser.
A new series about exciting places far from home written for young travelers. Covers all the cool stuff kids need to know about Paris. Lively stories and a blend of photos, illustrations, cartoons and quirky graphics.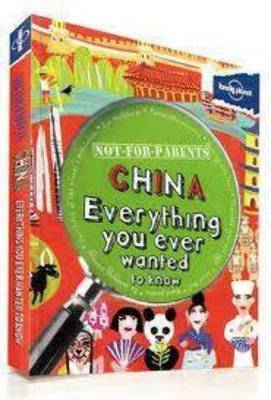 $19.99
AUD
Category: Travel | Series: Not for Parents
The new series of country guides for the Not For Parents range opens up a world for children to explore and discover. The Not For Parents China guide is written with a perfect pitch for young readers, the lively stories and spooky histories are illustrated with a perky blend of photos, illustrations and great cartoons. ...Show more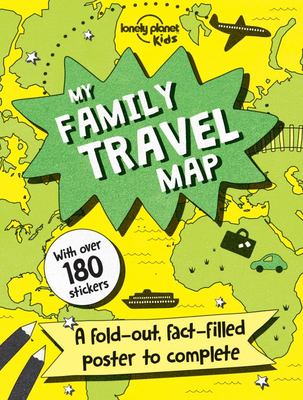 $19.99
AUD
Category: with children | Series: My Family Travel Map
Turn your family's journeys into a work of art with this interactive map. The giant, fold-out map can be personalised to chart where you've been, what you've seen and where you want to go. There are over 180 colourful stickers to add, in different shades for each member of the family, and the map is per forated for easy removal so you can display it proudly on your wall. Put stickers on your favourite places and dream destinations, and then flip the map over to find out fascinating facts about them on the back. Fun for all the family, this is the perfect gift for travellers, explorers and dreamers everywhere. Part of our Family Activity range. Also available: My Travel Journal, Boredom Buster About Lonely Planet Kids: From the world's leading travel publisher comes Lonely Planet Kids, a children's imprint that brings the world to life for young explorers everywhere. With a range of beautiful books for children aged 5-12, we're kickstarting the travel bug and showing kids just how amazing our planet can be. From bright and bold sticker activity books, to beautiful gift titles bursting at the seams with amazing facts, we aim to inspire and delight curious kids, showing them the rich diversity of people, places and cultures that surrounds us. We pledge to share our enthusiasm and love of the world, our sense of humour and continual fascination for what it is that makes the world we live in the diverse and magnificent place it is. It's going to be a big adventure - come explore! ...Show more
$14.99
AUD
Category: with children | Series: Lonely Planet Kids
Make 'are we nearly there yet?' a thing of the past with this fantastic book of games for the road from Lonely Planet Kids. Full of fun illustrations, and with a super bright neon cover, it's packed with word games, board games, memory games, counting games, spotting games, solo games, silly games and l oads more entertainment for the road or home. Different difficulty levels mean the whole family can get involved, and with no pens, paper or dice required, all you need is the book! Whether you're travelling by plane, train or automobile this book is sure to make any journey a bit more competitive and a whole lot more entertaining! Part of our Family Activity Range. Also available: My Travel Journal, My Family Travel Map. About Lonely Planet Kids: From the world's leading travel publisher comes Lonely Planet Kids, a children's imprint that brings the world to life for young explorers everywhere. With a range of beautiful books for children aged 5-12, we're kickstarting the travel bug and showing kids just how amazing our planet can be. From bright and bold sticker activity books, to beautiful gift titles bursting at the seams with amazing facts, we aim to inspire and delight curious kids, showing them the rich diversity of people, places and cultures that surrounds us. We pledge to share our enthusiasm and love of the world, our sense of humour and continual fascination for what it is that makes the world we live in the diverse and magnificent place it is. It's going to be a big adventure - come explore! ...Show more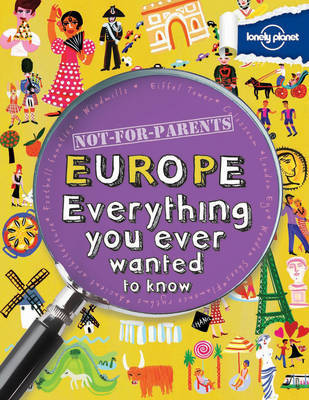 $19.99
AUD
Category: Travel | Series: Not for Parents
This is not a guidebook. And it is definitely Not-for-Parents. It is the real, inside story about one of the world's most colourful continents – Europe. In this book you'll read about bizarre pastimes from wok racing and mobile phone hurling to grown-up food fights and rotten shark chomping. You'll le arn the gruesome facts about some of history's most bloodthirsty rulers and can check out sculptures made of human bones, the world's biggest pizza, ultra-cool ice hotels, and a metal-munching Frenchman. This book shows you a EUROPE your parents probably don't even know about.   ...Show more