$16.99
AUD
Category: Young Adult | Reading Level: 8
THE COMING END When Skye Rogers and her twin brother Red move to Manhattan, rumours of a coming global apocalypse are building. But this does not stop the young elite of New York from partying without a care. CAN YOU KEEP A SECRET? And then suddenly Skye is invited to join an exclusive gang known as the Secret Runners of New York. But this is no ordinary clique - they have access to an underground portal that can transport them into the future. And what Skye discovers in the future is horrifying. RUN! AS FAST AS YOU CAN! As society crumbles, Skye and Red race to figure out how to use their knowledge to survive the impending annihilation, they soon discover that the chaotic end of the world is perfect time for revenge... ...Show more
$14.99
AUD
Category: Thriller/Mystery | Series: Fero | Reading Level: very good
Fero isn't a spy...But he looks exactly like someone who is: Troy Maschenov - a ruthless enemy agent...But what starts as a case of mistaken identity quickly turns into a complicated and dangerous plan. Fero is recruited to fight for his country. He will have to impersonate Troy, enter enemy territory, hunt down a missing agent and bring her home in time to prevent a devastating terror attack...Fero is in way over his head. Hastily trained, loaded up with gadgets and smuggled across the border, he discovers the truth about espionage...Getting in is easy. Getting out alive is hard... ...Show more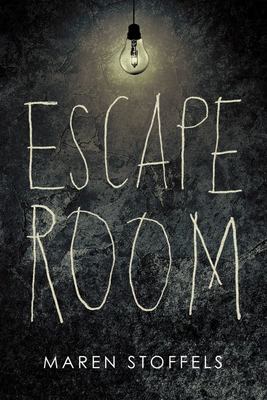 $15.99
AUD
Category: Thriller/Mystery | Series: Underlined Paperbacks Ser.
There's no escape from this room. Full of menace and suspense, it's an unputdownable thriller--and a paperback original Alissa, Sky, Miles and Mint are ready for a night of fun at the Escape Room.It's simple.Choose their game.Get locked in a room.Find the clues.Solve the puzzles.And escape the room in 6 0 minutes.But what happens if the Game Master has no intention of letting them go? ...Show more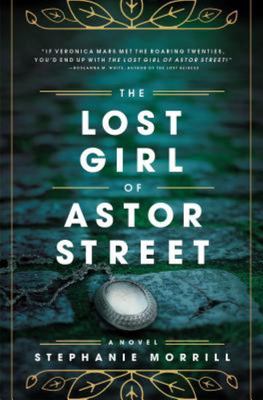 $18.99
AUD
Category: Thriller/Mystery
Perfect for fans of Veronica Mars and Downton Abbey, Stephanie Morrill's atmospheric mystery, The Lost Girl of Astor Street, will take readers from the glitzy homes of the elite to the mob-run streets of 1920s Chicago. Endorsements for the book: "The Lost Girl of Astor Street boasts a strong, smart, a nd courageous heroine, a note-perfect Jazz-Age Chicago setting, and a terrifically engaging plot that kept me reading into the middle of the night." Jennifer Robson, international bestselling author of Moonlight Over Paris   "Here's hoping this won't be the last case for this strong and admirable female sleuth to solve. A...well-crafted historical whodunit." Kirkus Reviews Lydia has vanished. Lydia, who's never broken any rules, except falling in love with the wrong boy. Lydia, who's been Piper's best friend since they were children. Lydia, who never even said good-bye. Convinced the police are looking in all the wrong places, eighteen-year-old Piper Sail begins her own investigation to solve the mystery of Lydia's disappearance. With the reluctant help of a handsome young detective, Piper goes searching for answers in the dark underbelly of 1924 Chicago, determined to find Lydia at any cost. When Piper discovers those answers might stem from the corruption strangling the city--and quite possibly lead back to the doors of her affluent neighborhood--she must decide how deep she's willing to dig, how much she should reveal, and if she's willing to risk her life for the truth. ...Show more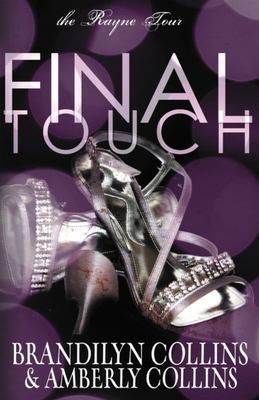 $16.99
AUD
Category: Thriller/Mystery | Series: The Rayne Tour
The day Shaley O'Conner has dreamed of all her life is shattered by a nightmare. On a lavish estate in California guarded from the media, Shaley's mom, rock star Rayne O'Connor, is marrying her teen sweetheart and Shaley's father, Gary Donovon. It's a dream come true for Shaley, who has always longed fo r the father she never knew. But minutes before the wedding, Shaley is kidnapped. Who is this man who has taken her-and why? As Rayne and Gary race against time to find their daughter, Shaley's abductor eludes the FBI at every turn. Fearing for her life, Shaley wills herself to stay strong. But as the days pass, she realizes that no one can save her but herself. ...Show more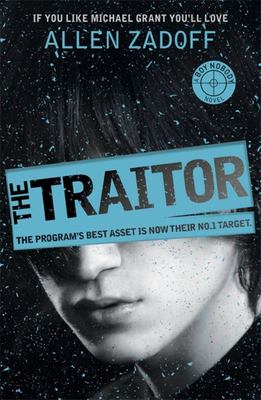 $14.99
AUD
Category: Thriller/Mystery | Series: Boy Nobody
The perfect assassin is now the perfect target. Boy Nobody was the Program's best soldier. Now, after going rogue, he's their number one target. The training that made him a killer is his best chance of survival. But in his search for the truth about the Program, he is forced to put his trust in anoth er. And trust can be fatal. The final thrilling installment in this acclaimed action-adventure trilogy. ...Show more
$16.99
AUD
Category: Thriller/Mystery
Black parachutes fall from the sky: young soldiers and a dog on a rescue mission in a remote part of Afghanistan. But the mission ends in chaos, and Mark and Prince embark on a perilous journey through enemy territory. Will they make it back to base? All they have is each other. All they can do is survi ve today, tomorrow, and the next day. A dramatic, powerful story of war and the bond between a young soldier and a dog, from the acclaimed author of Into That Forest." ...Show more
$16.99
AUD
Category: Thriller/Mystery | Series: The Lorien Legacies
I thought things would change when I found the others. We would stop running. We would fight the Mogadorians. And we would win. But I was wrong. Though we came together, we barely escaped with our lives. And now we hide. The six of us are powerful - but not strong enough to take on an army. We haven't d iscovered our full Legacies. We haven't learned to work together. And time is running out, because we need to find Number Five before they do. This battle is far from over . . . Praise for Pittacus Lore- 'Number Four is a hero for this generation.' Michael Bay, director of Transformers 'Tense, exciting, full of energy.' Observer 'Relentlessly readable.' The Times 'Tense, keeps you wondering.' Sunday Times 'Set to eclipse Harry Potter and moody vampires. Pittacus Lore is about to become one of the hottest names on the planet.' Big Issue ...Show more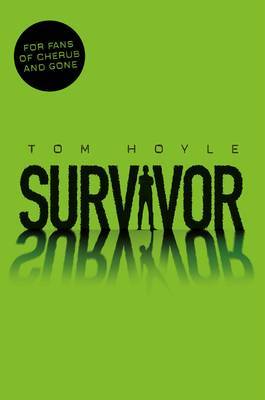 $14.99
AUD
Category: Thriller/Mystery
When the first person on the Ultimate Bushcraft adventure holiday mysteriously dies, it's a tragedy. But when the second, and third die ...it's no longer mysterious: it's suspicious. Who can you trust when everyone left alive is a suspect? Who is the murderer? As the numbers dwindle, the chances of surv ival plummet ...Staying alive has never seemed so guilty. Perfect for fans of Michael Grant. ...Show more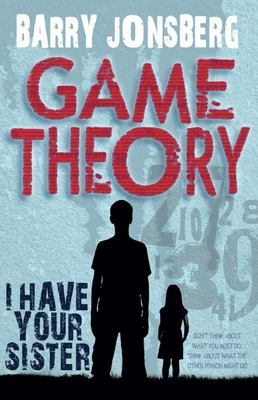 $19.99
AUD
Category: Thriller/Mystery
Jamie's sister has been kidnapped. And Jamie is convinced he can save her using the principles of game theory. But is strategy the best option when his little sister's life is at stake? A hugely compelling YA thriller.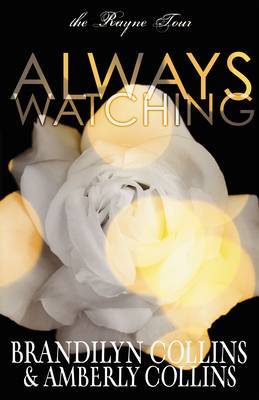 $16.99
AUD
Category: Thriller/Mystery | Series: The Rayne Tour
This daughter of a rock star has it all-until murder crashes her world. The exciting and suspenseful Rayne Tour series features sixteen-year-old Shaley O'Connor, on tour with her mother's popular band. Shaley lives in a whirlwind of backstage secrets, hotels, and limos. With beauty and fame of her own, Shaley wants for nothing ...except the one thing she can't have. During a concert, sixteen-year-old Shaley O'Connor stumbles upon the body of a friend backstage. Is Tom Hutchens' death connected to her? Frightening messages arrive. Paparazzi stalk Shaley. Her private nightmare is displayed for all to see. Where is God at a time like this? As the clock runs out, Shaley must find Tom's killer-before he strikes again. ...Show more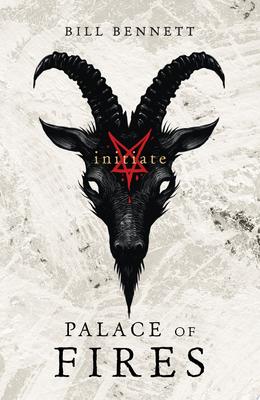 $19.99
AUD
Category: Thriller/Mystery | Series: Palace of Fires
She turned and saw them. Three black shapes in a crowd of colour, moving slowly like scuttling roaches. Three women, dressed in leathers, carrying biker helmets. They had come here to find someone. They had come here to hunt. Three hundred years ago, Lily's ancestor broke a solemn promise signed in blo od. And now she is thrust into a shadow world where Satan is real, witches exist and evil is an ancient living thing that seeks to wreak havoc and rule. The dark is coming, and only she can stop it. ...Show more