$14.99
AUD
Category: Thriller/Mystery | Series: Fero | Reading Level: very good
Fero isn't a spy...But he looks exactly like someone who is: Troy Maschenov - a ruthless enemy agent...But what starts as a case of mistaken identity quickly turns into a complicated and dangerous plan. Fero is recruited to fight for his country. He will have to impersonate Troy, enter enemy territory, hunt down a missing agent and bring her home in time to prevent a devastating terror attack...Fero is in way over his head. Hastily trained, loaded up with gadgets and smuggled across the border, he discovers the truth about espionage...Getting in is easy. Getting out alive is hard... ...Show more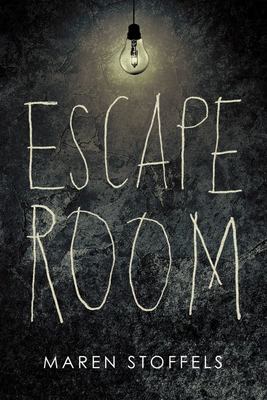 $15.99
AUD
Category: Thriller/Mystery | Series: Underlined Paperbacks Ser.
There's no escape from this room. Full of menace and suspense, it's an unputdownable thriller--and a paperback original Alissa, Sky, Miles and Mint are ready for a night of fun at the Escape Room.It's simple.Choose their game.Get locked in a room.Find the clues.Solve the puzzles.And escape the room in 6 0 minutes.But what happens if the Game Master has no intention of letting them go? ...Show more
$16.99
AUD
Category: Young Adult | Reading Level: 8
THE COMING END When Skye Rogers and her twin brother Red move to Manhattan, rumours of a coming global apocalypse are building. But this does not stop the young elite of New York from partying without a care. CAN YOU KEEP A SECRET? And then suddenly Skye is invited to join an exclusive gang known as the Secret Runners of New York. But this is no ordinary clique - they have access to an underground portal that can transport them into the future. And what Skye discovers in the future is horrifying. RUN! AS FAST AS YOU CAN! As society crumbles, Skye and Red race to figure out how to use their knowledge to survive the impending annihilation, they soon discover that the chaotic end of the world is perfect time for revenge... ...Show more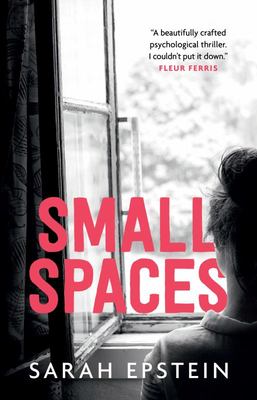 $19.99
AUD
Category: Thriller/Mystery
''We don't pick and choose what to be afraid of. Our fears pick us.'' Tash Carmody has been traumatised since childhood, when she witnessed her gruesome imaginary friend Sparrow lure young Mallory Fisher away from a carnival. At the time nobody believed Tash, and she has since come to accept that Sparro w wasn't real. Now fifteen and mute, Mallory's never spoken about the week she went missing. As disturbing memories resurface, Tash starts to see Sparrow again. And she realises Mallory is the key to unlocking the truth about a dark secret connecting them. Does Sparrow exist after all? Or is Tash more dangerous to others than she thinks? ''A beautifully crafted psychological thriller. I couldn't put it down.'' Fleur Ferris ...Show more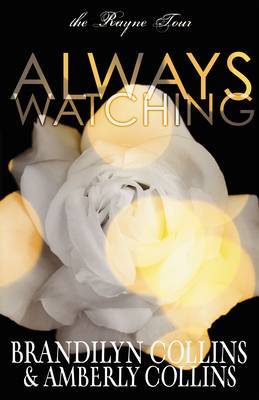 $16.99
AUD
Category: Thriller/Mystery | Series: The Rayne Tour
This daughter of a rock star has it all-until murder crashes her world. The exciting and suspenseful Rayne Tour series features sixteen-year-old Shaley O'Connor, on tour with her mother's popular band. Shaley lives in a whirlwind of backstage secrets, hotels, and limos. With beauty and fame of her own, Shaley wants for nothing ...except the one thing she can't have. During a concert, sixteen-year-old Shaley O'Connor stumbles upon the body of a friend backstage. Is Tom Hutchens' death connected to her? Frightening messages arrive. Paparazzi stalk Shaley. Her private nightmare is displayed for all to see. Where is God at a time like this? As the clock runs out, Shaley must find Tom's killer-before he strikes again. ...Show more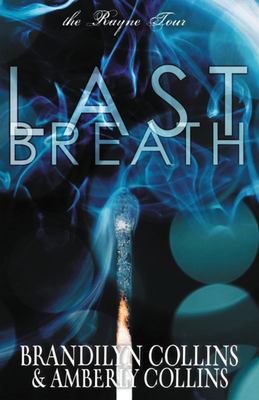 $16.99
AUD
Category: Thriller/Mystery | Series: The Rayne Tour
With his last breath, a dying man whispered four stunning words into Shaley O'Connor's ear. Shaley is reeling after two murders on the Rayne concert tour. But she has no time to rest. If the dying man's claim is right, the danger is far from over. Shaley's quest for the truth leads to the mysterious and wrenching past of her mother and father. Could what happened to them so many years ago threaten Shaley's life now? ...Show more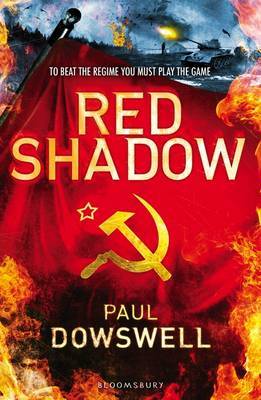 $15.99
AUD
Category: Thriller/Mystery
Russia, 1940. Fifteen-year-old Misha's life is about to transform when his father is offered a job in Stalin's inner circle. They move into a luxurious apartment in the Kremlin, but doubts about the glorious new Russia quickly surface. Misha realises that the secret police can do whatever they like. His own mother is arrested and sent to prison, but Misha and his father daren't complain. Then as German troops advance on Moscow, the atmosphere in the Kremlin ignites. Misha and a friend find themselves at the heart of a battle against the mighty state in this powerful evocation of one of the most turbulent places and periods of the 20th century, told by a master storyteller. ...Show more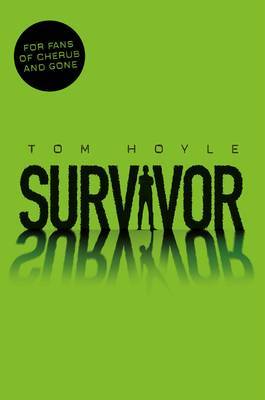 $14.99
AUD
Category: Thriller/Mystery
When the first person on the Ultimate Bushcraft adventure holiday mysteriously dies, it's a tragedy. But when the second, and third die ...it's no longer mysterious: it's suspicious. Who can you trust when everyone left alive is a suspect? Who is the murderer? As the numbers dwindle, the chances of surv ival plummet ...Staying alive has never seemed so guilty. Perfect for fans of Michael Grant. ...Show more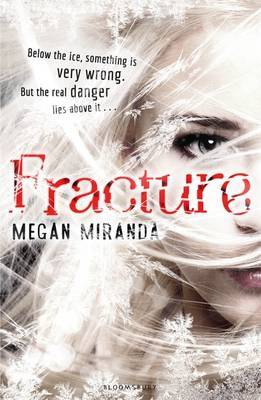 Fracture
by Megan Miranda
$9.99
AUD
Category: Thriller/Mystery
When Decker found Delaney kissing his best friend Carson, he told himself that it meant nothing. But then Carson calls to Delaney from across the vast frozen lake. Jealous, Decker insists they walk over the fragile ice. Halfway, he leaves her there ...Ten minutes without air, Delaney will be dead. Decke r pulls her out of the icy waters after eleven. Delaney is alive, but now she is drawn to those who are dying ...and to stranger, Troy - someone Decker should see as a threat. ...Show more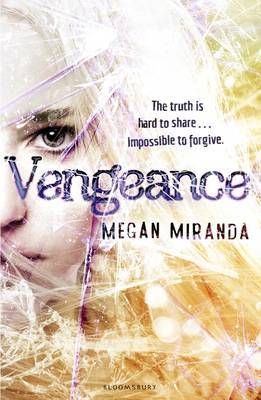 $15.99
AUD
Category: Thriller/Mystery
When Decker drags his best friend Delaney's lifeless body out of the frozen lake, he makes a deal: Anyone but her. Everyone but her. The lake releases her. It takes another ...All their friends blame Delaney for Carson's death. But Decker knows the truth: Delaney is drawn to those who are dying, and she would have tried to help Carson. Or so Decker believes until a body lies in front of him in a pool of water on his kitchen floor. Until he sees in Delaney's eyes that she knew this would happen too - and she said nothing. Until he realises it isn't the lake that is looking for revenge - Delaney is part of someone else's plan. This powerful and emotionally charged psychological thriller follows Megan Miranda's stunning debut Fracture. ...Show more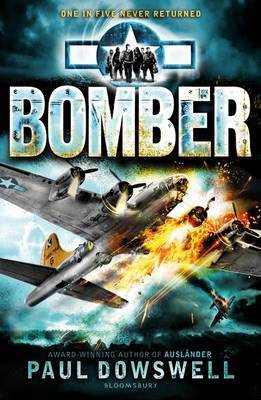 Bomber
by Paul Dowswell
$15.99
AUD
Category: Thriller/Mystery | Reading Level: Teen - Grade 7-9, Age 12-14
ONE IN FIVE NEVER RETURNED. Every boy dreams of flying, but in war that dream can turn into a nightmare. Harry Friedman is the gunner of the Macey May, an American Flying Fortress stationed in East Anglia. The Second World War is raging and the Nazis have swept over Europe. The crews of every Flying For tress face terrible odds on their bombing missions. To make it through alive, Harry will need luck on his side and courage ...Courage to keep going when he has watched close friends die. Courage to confront a terrible evil. And the courage to make it home from deep behind enemy lines. Nail-biting tension and compelling storytelling combine with Dowswell's meticulous research to deliver a page-turner for fans of John Boyne, Morris Gleitzman and Marcus Zusak. ...Show more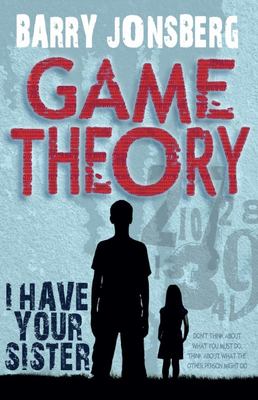 $19.99
AUD
Category: Thriller/Mystery
Jamie's sister has been kidnapped. And Jamie is convinced he can save her using the principles of game theory. But is strategy the best option when his little sister's life is at stake? A hugely compelling YA thriller.