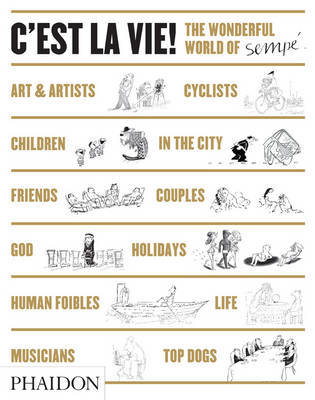 $59.95
AUD
Category: Graphic design
The most extensive collection of cartoons by one of the world's best-loved illustrators.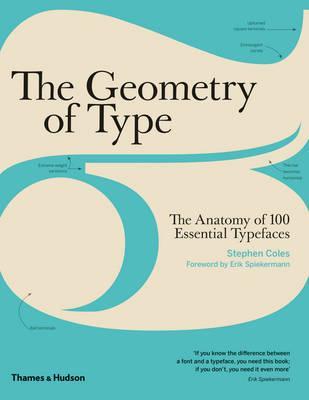 $35.00
AUD
Category: Graphic design
The Geometry of Type explores 100 traditional and modern typefaces in detail, with a full spread devoted to each entry. Characters from each typeface are enlarged and annotated to reveal key features, anatomical details, and the finer, often-overlooked elements of type design, which shows how these attr ibutes affect mood and readability. Sidebar information lists the designer and foundry, the year of release and the different weights and styles available, while feature boxes explain the origins and best uses for each typeface, such as whether it is suitable for running text or as a display font for headlines. To help the reader spot each typeface in the wider world, the full character set is shown, and the best letters for identification are highlighted. This beautiful and highly practical work of reference for font spotters, designers and users is a close-up celebration of typefaces and great type design. ...Show more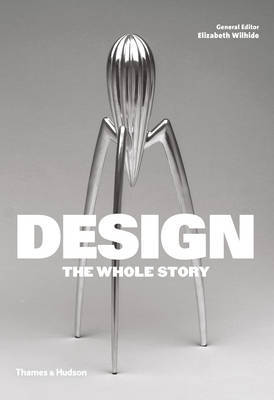 $45.00
AUD
Category: Graphic design
Design: The Whole Story takes a close look at the key developments, movements and practitioners of design around the world, from the beginnings of industrial manufacturing to the present day. Organized chronologically, it locates design within its technological, cultural, economic, aesthetic and theoret ical contexts. From the high-minded moralists of the 19th century to the radical thinkers of modernism - and from the emergence of showmen such as Raymond Loewy in the 1930s to today's superstars such as Philippe Starck - the book provides in-depth coverage of a subject that touches all our lives. Iconic works that mark significant steps forward or that characterize a particular era or approach - such as Marcel Breuer's Wassily chair of 1925, Eliot Noyes' corporate identity work for IBM in the 1950s and Matthew Carter's Verdana typeface, designed to be read on screen - are analysed in detail, while the text sets out the framework of ideas, intent and technology within which differing approaches to design have evolved. From the cars we drive and the products we buy to the graphics that surround us, we are all consumers of design. Design: The Whole Story provides all the information you need to decode the material world ...Show more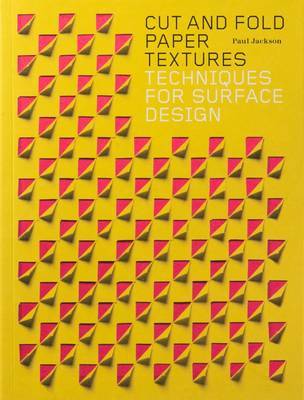 $39.99
AUD
Category: Graphic design
This book will show you inspirational ways in which paper can be used to create textured and relief surfaces. These techniques are mostly intuitive and easy to make, requiring no origami or paper engineering knowledge. There are 12 different techniques: Twisting narrow strips to make 'paper string', Wea ving strips, Layering, Coiling, Tearing, Bending, Incising and Lifting, Crumpling, Pleating, Cutting Pleats, Stippling and using Translucent Surfaces. Each is beautifully illustrated with creative examples, first made in white paper and then in papers of different colours, weights and textures. Finally, inspirational photographs show the techniques applied by designers to clothing, furniture, jewellery and homewares, as well as artworks. These techniques could be used by professional designers, design students in disciplines from textiles to interior design and anyone with an interest in paper craft. ...Show more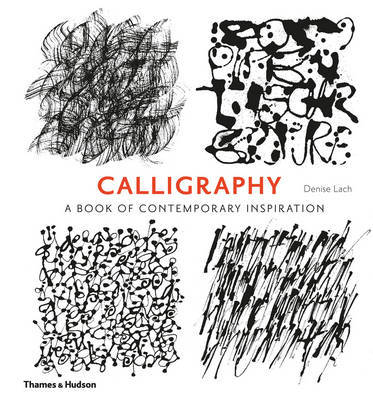 $35.00
AUD
Category: Graphic design
Calligraphy can be a very personal pathway to explore a multiplicity of design concepts. In this striking and original book, now available in paperback, images of the natural world are turned into a rich source of inspiration for a variety of calligraphy projects. Renowned calligrapher Denise Lach invit es us to look closely at details and textures, expanding our powers of observation and finding creative ideas in the world around us. Using a range of writing tools and techniques, she takes a playful approach to written script, encouraging readers to look beyond legibility and use letterforms as building blocks, freely interpreting natural motifs to create beautiful calligraphic images. This is an invaluable sourcebook for both enthusiastic beginners and experienced calligraphers. ...Show more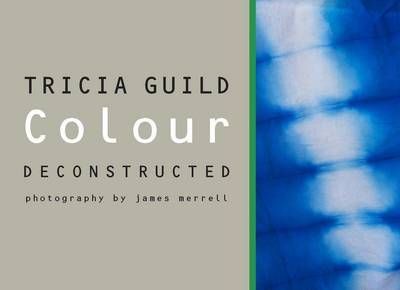 $59.95
AUD
Category: Graphic design
In 'Colour Deconstructed', Tricia Guild unlocks the secrets of her distinctive style. She focuses on colour as a starting point but, through careful dissection, looks at how other elements of a room come together.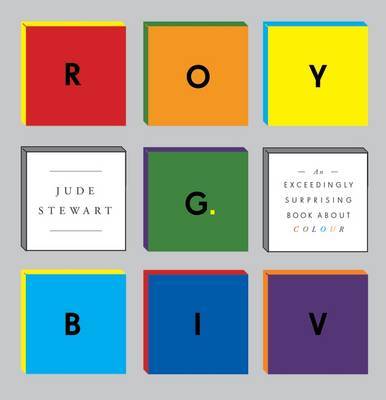 $24.99
AUD
Category: Graphic design
Why is the sky blue? Why is pink for girls and blue for boys? Why do prisoners wear orange? And why can one colour have so many opposite meanings? If lobsters are a red emblem of privilege how is it that a red flag can also be the banner of Communism? Jude Stewart, a design expert and writer, digs into this rich subject with gusto, telling her favourite stories about colour as she discovers what it can really mean. Each chapter is devoted to a colour, opening with an infographic map that links such unlikely pairings as fox-hunting and flamingos. From there on in, you're plunged into a kaleidoscopic tour of the universe that encompasses everything from wildflowers to Japanese warriors. The links between them reveal hidden realities that you never would have suspected. Roy G. Biv is a reference and inspiration for everyone, with sidebars and graphics galore. The aim is simple: to tantalise and inform, and to make you think about colour in a completely new way. ...Show more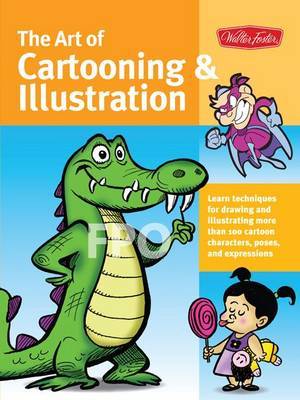 $24.99
AUD
Category: Graphic design
From the scholarly cartoons of The New Yorker to the laugh-out-loud illustrations of the Sunday funnies, cartooning and animation have been popular artistic genres for myriad eras. In The Art of Cartooning & Illustration, aspiring cartoon artists will learn the basics of traditional cartooning and a nimation, as well as how to develop their own unique cartooning style, write storylines, and create gags. Beginning with an overview of the basic tools and materials, artists will discover everything they need to know about selecting and using pencils, erasers, paper, markers, and pens. This all-inclusive resource introduces artists to the elements of the craft, including composition, perspective, foreshortening, and color theory, supplying them with the valuable knowledge they need to achieve their desired results. Artists will learn a variety of cartooning techniques, such as the squash and stretch principle, exaggerating details, anthropomorphizing inanimate objects, and more. Beginning and experienced cartoonists alike will find comprehensive instructions for creating contemporary characters and expressions, from heads, to hands, to body shapes. Then artists will learn how to put those characters in action by creating movement, such as walking, jumping, dancing, and stretching. And no cartoon would be complete without learning to write dialogue. The Art of Cartooning & Illustration also includes helpful tips and suggestions for lettering and drawing voice balloons, as well as coordinating dialogue with movement. Finally, this book instructs artists on how to use digital imaging software to add color and special effects to their finished artwork. With its breadth of subject matter and instruction, The Art of Cartooning & Illustration is a must-have for any cartoonist's library. ...Show more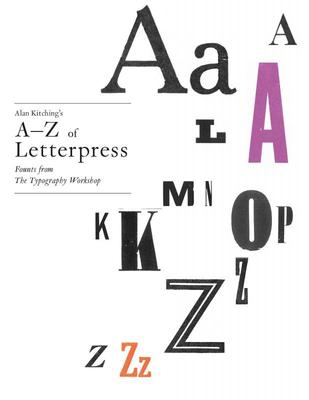 $35.00
AUD
Category: Graphic design
Each page has been carefully created by Alan Kitching in collaboration with Angus Hyland, making this book a work of typographic art in its own right. Presented as an A to Z, the individual letters are divided by full alphabets, giving the reader access to a large range of founts to reference in their o wn work. ...Show more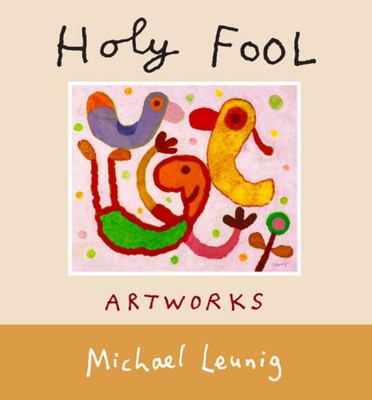 $49.99
AUD
Category: Graphic design | Reading Level: General Adult
At the heart of Michael Leunig's work lies the idea of the holy fool - a character who does not conform to social norms of behaviour because of mental disability or as a deliberate choice, but is regarded as having a compensating divine blessing or inspiration. The holy fool is the protagonist in most o f Michael's paintings and cartoons. He is, in short, that strange person with the big nose, Mr Curly, and Vasco Pyjama. In Holy Fool over 240 of Michael Leunig's artworks are collected together for the first time in a book - ranging from paintings, to sculpture, from prints to drawings. As wonderful as his cartoons are, in Holy Fool we see so much more of the artistic expression of Michael Leunig. Filled with his trademark, lunacy, poignancy and arrow to the heart wisdom Holy Fool is the must-have volume for the legion of Leunig fans. ...Show more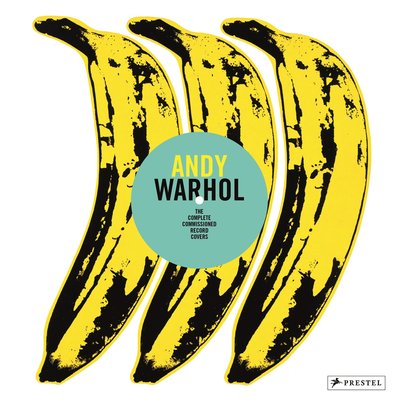 $90.00
AUD
Category: Music, TV , Film & Performance
Count Basie, Tchaikovsky, Aretha Franklin, Lou Reed, Diana Ross, John Lennon and the Rolling Stones all had their music promoted by Andy Warhol's record covers. This stunning volume reproduces all of the album covers, front and back, that Warhol designed over four decades. Hundreds of additional context ual illustrations present liner notes and inside covers, related works by Warhol and documentary images that trace the artist's visual sources. Author Paul Marechal explores Warhol's creative process, his relationship with artists and his fascination with all genres of music. The range of music represented through these record covers, from jazz to classical and rock to soul, reveals the breadth of Warhol's musical tastes and his extraordinary ability to combine his artistic vision with that of the musicians. ...Show more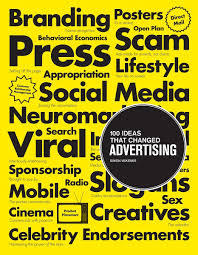 $39.99
AUD
Category: Graphic design | Series: 100 Ideas That Changed...
A chronicle of the key ideas that have shaped the adverts we see everyday, 100 Ideas That Changed Advertising offers a fascinating insight into an ever- changing and fast-moving industry. Arranged broadly chronologically, the book looks at the overnight revolutions, the flashes of inspiration and the lo ng-term evolutions that advertisers have wrought upon their industry. Author Simon Veksner guides us through the key ideas behind these changes, from the development of the first advertising formats and the history of branding, to the creative revolutions of the 1960s and the digital age. Looking forward, the book considers the most recent thinking in reaching new audiences, including the rise of neuromarketing and the latest behavioural economics. Illustrated with hundreds of examples of adverts and explaining their power to inspire, delight and annoy, but above all, to make us buy, the book is an absorbing guide to a turbulent, highly-creative industry. ...Show more