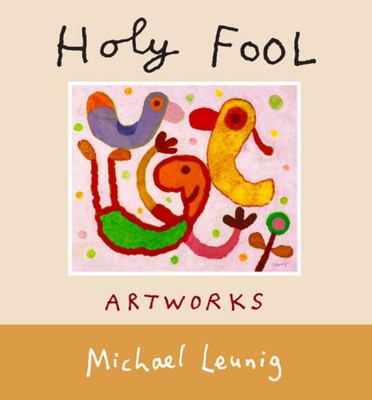 $49.99
AUD
Category: Graphic design | Reading Level: General Adult
At the heart of Michael Leunig's work lies the idea of the holy fool - a character who does not conform to social norms of behaviour because of mental disability or as a deliberate choice, but is regarded as having a compensating divine blessing or inspiration. The holy fool is the protagonist in most o f Michael's paintings and cartoons. He is, in short, that strange person with the big nose, Mr Curly, and Vasco Pyjama. In Holy Fool over 240 of Michael Leunig's artworks are collected together for the first time in a book - ranging from paintings, to sculpture, from prints to drawings. As wonderful as his cartoons are, in Holy Fool we see so much more of the artistic expression of Michael Leunig. Filled with his trademark, lunacy, poignancy and arrow to the heart wisdom Holy Fool is the must-have volume for the legion of Leunig fans. ...Show more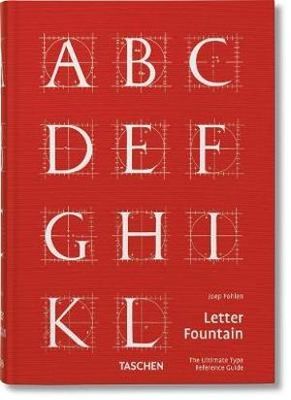 $70.00
AUD
Category: Graphic design
The anatomy of letters. Everything you could ever want to know about printing letters and numbers. Looking back as far as man's first efforts to communicate with visual signs and drawings, Letter Fountain is a completely unique typeface handbook: in addition to examining the form and anatomy of every le tter in the alphabet (as well as punctuation marks and special characters), the book cross-references type designs with important works of art and art movements from Gutenberg's times until today. Further attention is given to the esthetics of the digital age and the choice of the right typeface for a job. Rounding out the guide are an in-depth comparison between sans-serif and serif typefaces, an essay about measuring systems and indications. advice about typographic rules, plus a manual for developing digital fonts. Over 150 typefaces, their origins, and font characteristics are discussed in detail, visually explained by full page tables including scale, weight, and useful alternatives. The extensive appendix contains a general index, a typeface index (more than 300 are depicted in the book), an index of over 250 type designers, an exhaustive index of type foundries, a graphical dictionary, and a bibliography for further reading. The original Dutch edition Letterfontein received a Certificate for Typographic Excellence from Type Directors Club New York (TDC) in 2010, and a red-dot design award from the Design Zentrum Nordrhein-Westfalen, Germany. ...Show more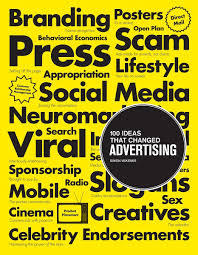 $39.99
AUD
Category: Graphic design | Series: 100 Ideas That Changed...
A chronicle of the key ideas that have shaped the adverts we see everyday, 100 Ideas That Changed Advertising offers a fascinating insight into an ever- changing and fast-moving industry. Arranged broadly chronologically, the book looks at the overnight revolutions, the flashes of inspiration and the lo ng-term evolutions that advertisers have wrought upon their industry. Author Simon Veksner guides us through the key ideas behind these changes, from the development of the first advertising formats and the history of branding, to the creative revolutions of the 1960s and the digital age. Looking forward, the book considers the most recent thinking in reaching new audiences, including the rise of neuromarketing and the latest behavioural economics. Illustrated with hundreds of examples of adverts and explaining their power to inspire, delight and annoy, but above all, to make us buy, the book is an absorbing guide to a turbulent, highly-creative industry. ...Show more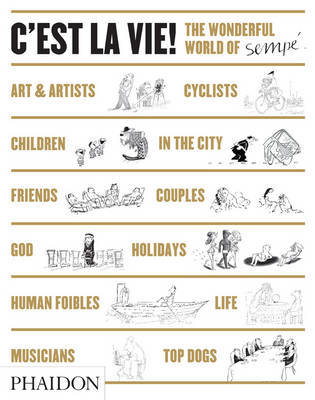 $59.95
AUD
Category: Graphic design
The most extensive collection of cartoons by one of the world's best-loved illustrators.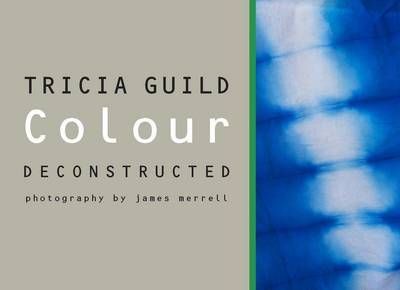 $59.95
AUD
Category: Graphic design
In 'Colour Deconstructed', Tricia Guild unlocks the secrets of her distinctive style. She focuses on colour as a starting point but, through careful dissection, looks at how other elements of a room come together.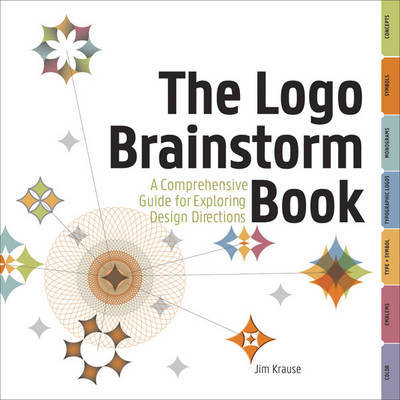 $45.00
AUD
Category: Graphic design
When it's time to design a logo, this is the only reference book you'll ever need. Covering everything about logos from colour to symbols to type, popular design author Jim Krause breaks the design process down into manageable sections that will help you think through your logo project in a smart, syste matic way. All of the content is created specifically for this book, which is far beyond the typical logo swipe file. ...Show more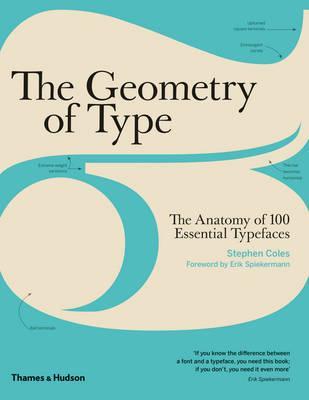 $35.00
AUD
Category: Graphic design
The Geometry of Type explores 100 traditional and modern typefaces in detail, with a full spread devoted to each entry. Characters from each typeface are enlarged and annotated to reveal key features, anatomical details, and the finer, often-overlooked elements of type design, which shows how these attr ibutes affect mood and readability. Sidebar information lists the designer and foundry, the year of release and the different weights and styles available, while feature boxes explain the origins and best uses for each typeface, such as whether it is suitable for running text or as a display font for headlines. To help the reader spot each typeface in the wider world, the full character set is shown, and the best letters for identification are highlighted. This beautiful and highly practical work of reference for font spotters, designers and users is a close-up celebration of typefaces and great type design. ...Show more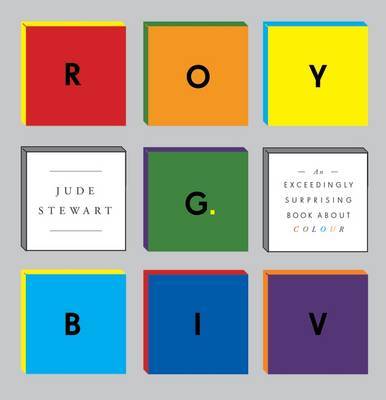 $24.99
AUD
Category: Graphic design
Why is the sky blue? Why is pink for girls and blue for boys? Why do prisoners wear orange? And why can one colour have so many opposite meanings? If lobsters are a red emblem of privilege how is it that a red flag can also be the banner of Communism? Jude Stewart, a design expert and writer, digs into this rich subject with gusto, telling her favourite stories about colour as she discovers what it can really mean. Each chapter is devoted to a colour, opening with an infographic map that links such unlikely pairings as fox-hunting and flamingos. From there on in, you're plunged into a kaleidoscopic tour of the universe that encompasses everything from wildflowers to Japanese warriors. The links between them reveal hidden realities that you never would have suspected. Roy G. Biv is a reference and inspiration for everyone, with sidebars and graphics galore. The aim is simple: to tantalise and inform, and to make you think about colour in a completely new way. ...Show more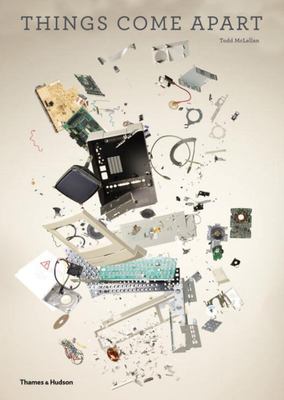 $39.95
AUD
Category: Art
This book makes visible the inner workings of some of the world's most iconic designs. From SLR camera to mantel clock to espresso machine, from iPad to bicycle to grand piano, every single component of each object is revealed. These disassembled objects show that even the most intricate of modern techn ologies can be broken down and understood, while beautifully illustrating the quality and elegance of older designs. Stunning photography is interspersed with essays by notable figures from the worlds of restoration, DIY, and design innovation who discuss historical examples of teardowns, disassembly, and reverse-engineering Each photograph is itself a work of art and offers a reinterpretation of our familiar world. They connect people with the child-like joy of taking something apart to see how it works and will appeal to anyone with a curiosity about the material world ...Show more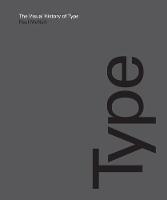 $120.00
AUD
Category: Graphic design
The Visual History of Type is a comprehensive, detailed survey of the major typefaces produced since the advent of printing with movable type in the mid-fifteenth century to the present day. Arranged chronologically to provide context, more than 320 typefaces are displayed in the form of their original type specimens or earliest printing. Each entry is supported by a brief history and description of defining characteristics of the typeface.   This book will be the definitive publication in its field, appealing to graphic designers, educators, historians, and design students. It will also be a significant resource for professional type designers and students of type. ...Show more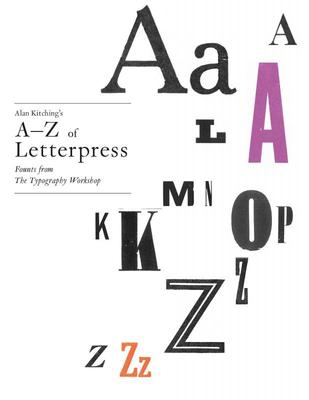 $35.00
AUD
Category: Graphic design
Each page has been carefully created by Alan Kitching in collaboration with Angus Hyland, making this book a work of typographic art in its own right. Presented as an A to Z, the individual letters are divided by full alphabets, giving the reader access to a large range of founts to reference in their o wn work. ...Show more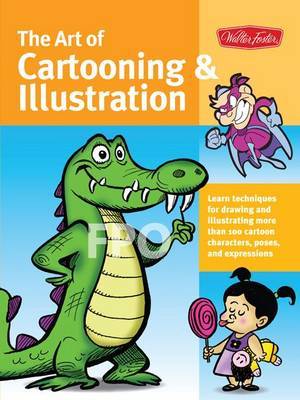 $24.99
AUD
Category: Graphic design
From the scholarly cartoons of The New Yorker to the laugh-out-loud illustrations of the Sunday funnies, cartooning and animation have been popular artistic genres for myriad eras. In The Art of Cartooning & Illustration, aspiring cartoon artists will learn the basics of traditional cartooning and a nimation, as well as how to develop their own unique cartooning style, write storylines, and create gags. Beginning with an overview of the basic tools and materials, artists will discover everything they need to know about selecting and using pencils, erasers, paper, markers, and pens. This all-inclusive resource introduces artists to the elements of the craft, including composition, perspective, foreshortening, and color theory, supplying them with the valuable knowledge they need to achieve their desired results. Artists will learn a variety of cartooning techniques, such as the squash and stretch principle, exaggerating details, anthropomorphizing inanimate objects, and more. Beginning and experienced cartoonists alike will find comprehensive instructions for creating contemporary characters and expressions, from heads, to hands, to body shapes. Then artists will learn how to put those characters in action by creating movement, such as walking, jumping, dancing, and stretching. And no cartoon would be complete without learning to write dialogue. The Art of Cartooning & Illustration also includes helpful tips and suggestions for lettering and drawing voice balloons, as well as coordinating dialogue with movement. Finally, this book instructs artists on how to use digital imaging software to add color and special effects to their finished artwork. With its breadth of subject matter and instruction, The Art of Cartooning & Illustration is a must-have for any cartoonist's library. ...Show more