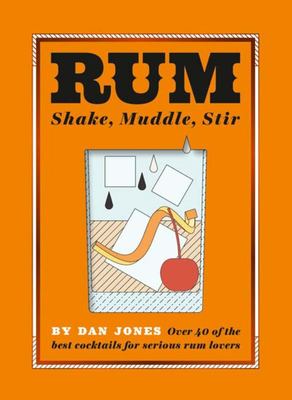 $19.99
AUD
Category: Wine, Beer, Spirits | Series: Shake, Muddle, Stir Ser.
In Rum: Shake Muddle Stir, Dan Jones introduces readers to the best rum-makers on the planet, as well as some of the most exciting mixes that can be made from the spirit. If you're a fan of a classic Cuba Libre and want to take things to unchartered territories, look no further. Oozing style and flavour , these rum-based cocktails have it all: start with a refreshingly fruity Pina Colada and transport yourself to the laid-back beaches of Hawaii or bring out your naughty side with the dark, stormy flavours of the Dirty Little Ruby - perfect levels of sweet and sour. Featuring all the staple favourites like the Mai Tai, Negroni and a delicious Hot Rum Toddy, Dan will have you stirring up more adventurous mixes like the boozy Yuzu Ginger Daiquiri in no time. With over 40 tantalising cocktails as well as recipes for DIY syrups, sours, infusions and more, Rum: Shake Muddle Stirwill show you just how versatile this golden liquor is, and proves there is a rum-based tipple out there for everyone, just waiting to be discovered. ...Show more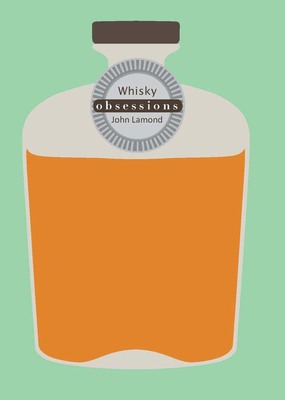 $22.99
AUD
Category: Wine, Beer, Spirits | Series: OBSESSIONS
Whisky is about savouring the world?s most sophisticated spirit to the full. It celebrates the fine distinctions between name, place, tradition and taste that elevate whisky appreciation to an art in itself. With the cachet knowledge every expert must possess, plus authentic insights into the lives and skills of distillery artisans, Obsessions: Whisky features an authoritative directory of rare and prestige whiskies to help you explore the very finest international styles in greater depth, and offers impeccable advice on all aspects of this venerable spirit, from pronunciation to professional tasting techniques. ...Show more
$49.99
AUD
Category: Asian/Indian/Thai/Malaysian/Chinese/Japanese
Over hundreds of years, various ethnic groups have passed through Samarkand, sharing and influencing each other's cuisine and leaving their culinary stamp. This book is a love letter to Central Asia and the Caucasus, containing personal travel essays and recipes little known in the West that have been e xpertly adapted for the home cook. An array of delicious dishes will introduce the region and its different ethnic groups - Uzbek, Tajik, Russian, Turkish, Korean, Caucasian and Jewish - along with a detailed introduction on the Silk Road and a useful store cupboard of essential ingredients. Chapters are divided into Shared Table, Soups, Roast Meats & Kebabs, Warming Dishes, Pilavs & Plovs, Accompaniments, Breads & Doughs, Drinks and Desserts. 100 recipes are showcased, including Apricot & Red Lentil Soup, Chapli Kebabs with Tomato Relish, Rosh Hashanah Palov with Barberries, Pomegranate and Quince, Curd Pancakes with Red Berry Compote and the all-important breads of the region. And with evocative travel features like On the Road to Samarkand, A Banquet on the Caspian Sea and Shopping for Spices under Solomon's Throne, you will be charmed and enticed by this little known region and its cuisine, which has remained relatively untouched in centuries. ...Show more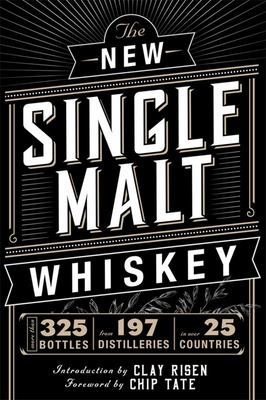 $49.99
AUD
Category: Wine, Beer, Spirits
The most definitive guide to the new revolution in single malt whiskey across the globe, complete with cocktail recipes, bottle reviews, tasting notes, distiller interviews, and contributions from award winning experts! The Most Dynamic Chapter in the History of Whiskey is Being Written Now! THE NEW SIN GLE MALT is the only book on the market devoted solely to new world Single Malt Whiskeys and old world cutting edge Single Malt Scotches. This distinguished guide to the most discerning of beverages is a worthy collection of whiskeys from around the globe, classic and creative cocktail recipes, and full-color photographs throughout. Never before has a book taken such an in-depth look at the old and new world malts from near and far. THE NEW SINGLE MALT WHISKEY is the most up-to-date and definitive guide to the current revolution happening in single malt whiskey. ...Show more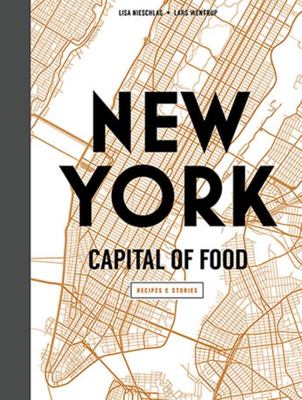 $39.99
AUD
Category: Cooking & Drinks
All about New York's food cultures and signature recipes, against the backdrop of the city that never sleeps.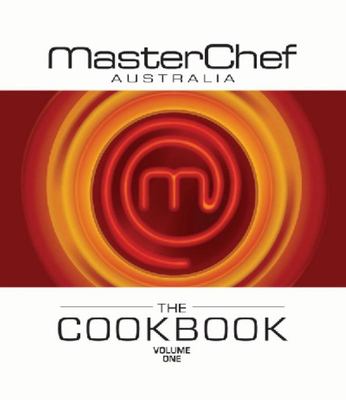 $39.95
AUD
Category: Everyday Cooking
More than four million viewers tuned in to watch Julie Goodwin win the title of Australia's first MasterChef. For over three months, the Top Twenty MasterChef contestants had been battling to outcook each other under extreme kitchen conditions, often with unfamiliar ingredients, and in record time. In t his book, the Top Twenty contestants share recipes they created on the show. There are mystery box and invention test winners galore - including Chris's controversial roast pig head and his creamy 'beeramisu' - alongside standout audition dishes such as Lucas's Singapore chilli mud crab. You'll also find recipes here for Adriano Zumbo's demonically difficult pressure-test desserts - the croquembouche, the pannacotta, and the now-infamous mousse cake. This cookbook contains sections on pantry basics, kitchen equipment, knife skills, and plating up like a professional, as well as classic recipes every wannabe chef should have in their repertoire. Includes recipes from top Australian and international chefs. ...Show more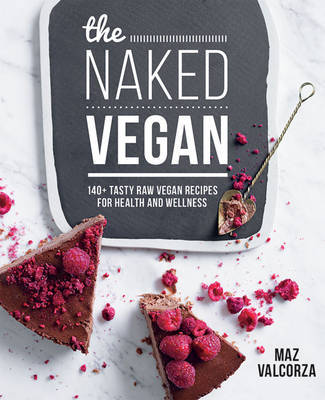 $39.99
AUD
Category: Vegan
There once was a nurse-turned-pharmaceutical sales manager who had always partied hard, chain smoked, eaten as many bacon sandwiches as she liked and exercised just enough to 'stay fit'. One day, she decided to take up yoga (because it seemed like a great way to get a toned butt). Little did she know th at this snap decision, made out of curiosity and vanity, would change her life forever, leading her on a journey to organic, plant-based, raw food health, one delicious bite at a time. ...Show more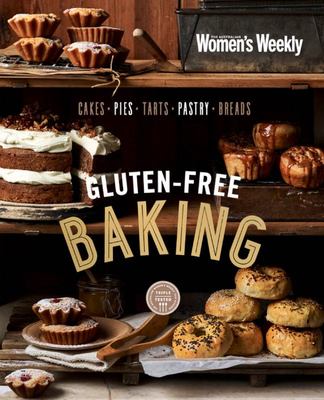 $34.99
AUD
Category: Gluten-free
For those who are coeliac or gluten intolerant, baking can seem more of a hassle than it's worth, with 'funny' ingredients and complicated cooking methods. But with our collection of triple tested recipes, including both the staples of pastry cooking and new revamped classics, we'll have you rushing bac k to your oven and mixing bowl. Let us share with you all the tips and tricks to make delicious baked goods that no one will even notice are completely gluten-free.   ...Show more
$49.99
AUD
Category: Everyday Cooking
Mr & Mrs Wilkinson's How it is at Home is a window on the buzzy, creative, and sometimes chaotic home world of acclaimed UK born chef Matt Wilkinson, his partner, Sharlee Gibb, and their two young boys, Finn and Jay. Their book is about inviting people into that very real world, where the sometimes competing demands of work and family mean that feats of creativity and imagination are required to put good food on the table.   Covering everything from one-pot wonders to quick weeknight meals, picnic food and lunchbox treats, right through to weekend feasts with friends and meals to enjoy when either mom or dad are away, there is something for every occasion. Mr & Mrs Wilkinson's How it is at Home is an unshamedly fun and accessible family cookbook with the signature wit and style that Matt Wilkinson's books are well known for. ...Show more
$39.99
AUD
Category: Wholefood | Reading Level: very good
Follow the Ayurvedic path to health with this ancient approach to food as medicine. The Yogic Kitchen offers a quiet argument for a food-as-medicine approach to health, based on the ancient Indian practice of Ayurveda. Yoga is good for your body and so too is its sister philosophy Ayurveda. Tried and tested over thousands of years, this ancient Indian food-as-medicine practice can heal and restore you, bringing balance to your system. In The Yogic Kitchen, Ayurvedic health coach, skilled cook and passionate yoga teacher Jody Vassallo offers you 100 recipes as well as a holistic guide to Ayurveda that shows you how to identify which of three main constitutions (or doshas) you are and how you can support your dosha with the right food medicine. Packed full of diagnostic charts and gentle advice on the Ayurvedic way, The Yogic Kitchen translates Jody's passion for good food and good health (as well as stylish living) into recipes that do all the work for you. This book illustrates the power of the right ingredients to bring balance to the digestive system and the mind, as well as joy to the tastebuds. ...Show more
$44.99
AUD
$49.99
(10% off)
Category: Baking
Nigella Lawson's How to Be a Domestic Goddess is about not only baking, but the enjoyment of being in the kitchen, taking sensuous pleasure in the entire process, and relishing the outcome. Nigella's deliciously reassuring and mouthwatering cookbook demonstrates that it's not terribly difficult to bake a batch of muffins or a layer cake, but the appreciation and satisfaction they bring are disproportionately high. At last, a book that understands our anxieties, feeds our fantasies, and puts cakes, pies, pastries, breads, and biscuits back into our own kitchens. ...Show more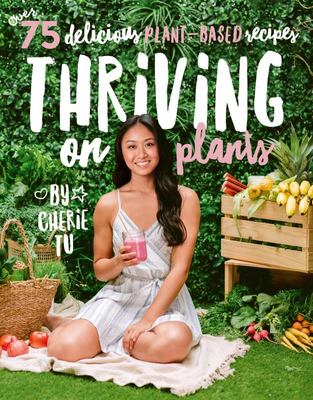 $34.99
AUD
Category: Vegan | Series: AUSTRALIAN WOMENS WEEKLY
Since becoming vegan on 20 January 2014, Cherie Tu has made it her mission to help inspire others through cooking. Whether you're looking to incorporate more vegies in your diet or simply curious about plant-based foods, Thriving On Plants allows you to learn, create and have fun in the kitchen. This bo ok is full of Cherie's favourite recipes for delicious breakfasts to start your day, satisfying mains to keep you going through the afternoon and an epic spread of scrumptious desserts and sweet treats. She also shares her list of must-have fridge and pantry staple ingredients as well as recipes for 12 essential basics which include nut butter, easy chocolate sauce and vanilla cashew cream. You'll also find simple recipes for vegan dressings, 'parmesan' and 'sour cream'. Cherie shows just how easy it is to thrive on a vegan lifestyle, and how amazing it is to eat an abundance of delicious food without harming animals. ...Show more