$29.99
AUD
Category: Gluten-free
Discover how to turn pulses, grains and sea vegetables into pasta dough, spiralized noodles, soups, pasta salads, pasta bowls, baked pastas and even desserts. From nutrient-filled artisan pastas to water-packed noodles, Pasta Reinvented, has over 75 protein and fibre-packed recipes that offer exciting f lavour combinations as well as being a unique alternative to traditional pasta recipes. All recipes are fully flexible with variations for making gluten-free, vegetarian and vegan options and are complete with delicious pasta sauce suggestions so you can bring the best out of every dish.Pasta Reinvented is the perfect step-by-step guide to learning healthy pasta recipes that reinvent your favourite dish. ...Show more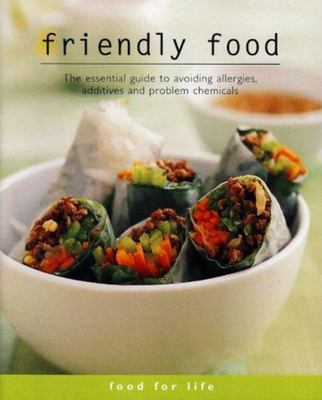 $29.95
AUD
Category: Gluten-free
Delicious recipes for people who are eliminating foods including gluten, dairy, eggs, nuts and soy.
$39.99
AUD
Category: Gluten-free
Sophie Steevens shares her favourite plant-based recipes and describes how she reversed a serious autoimmune disease by eating a completely plant-based diet. Four years on, she has fully recovered, her family have also embraced this lifestyle and they are all thriving.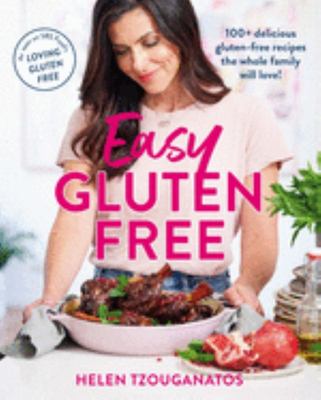 $39.99
AUD
Category: Gluten-free
Discover how easy it is to cook delicious, gluten-free food for the whole family, every night of the week, with Helen Tzouganatos, host of the SBS Food series Loving Gluten Free. Easy Gluten Free makes cooking for the family simple with more than 100 delicious recipes: enjoy favourites such as pizza, p asta and breads as well as soups, salads, hearty mains and desserts you won't believe are gluten free! Inside you'll also find tips on what to keep in your pantry, on the different gluten-free flours and how to use them, as well as a guide to cooking different grains and seeds. Recipes include: Easy Bowl & Spoon Gluten-Free Loaf; Leek & Mushroom Tart in Shortcrust Pastry; Cauliflower Pizza 3 Ways; Roasted Miso Pumpkin & Rocket Salad; Greek Horiatiki Salad; Hearty Chicken Drumstick & Vegetable Soup; Smashed Pea & Corn Fritters with Lime Avocado; Slow-cooked Beef Ragu Rigatoni; Best-ever Beef Lasagne; Crispy Salt & Pepper Squid; Sticky Pork Ribs with Tamari Honey Mustard Glaze; Molten Chocolate Puddings; Raw Mango Macadamia Cheesecake and many more.   ...Show more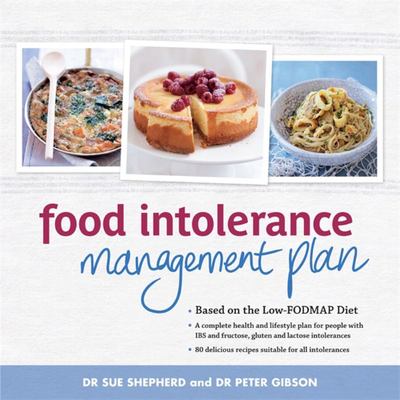 $35.00
AUD
Category: Gluten-free
The Food Intolerance Management Planis a scientifically developed program and comprehensive recipe book for those suffering from common digestive illness. Based on the revolutionary Low-FODMAP Diet, it shows people with food intolerances how to enjoy their food while remaining free of the symptoms assoc iated with irritable bowel syndrome and related conditions, such as gluten, fructose, lactose and wheat intolerances. Authors Dr Sue Shepherd and Dr Peter Gibson are world leaders in the area. They explain the conditions that affect one in five Australians, and show readers how to- recognise symptoms and seek appropriate medical advice identify and avoid food likely to cause symptoms shop and plan menus for the whole family entertain, travel and eat out with peace of mind With 80 delicious and easy-to-prepare recipes, including baked goods, desserts and spiced dishes, this is your one-stop guide to managing symptoms, feeling great and eating well. ...Show more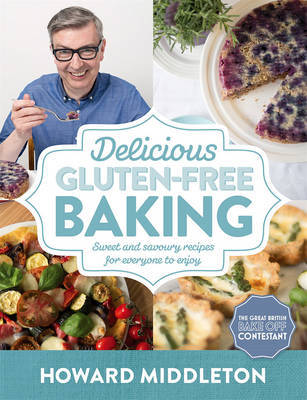 $35.00
AUD
Category: Baking
This book aims to show that gluten-free baking can be as delicious as ordinary baking, and suitable for sharing with even those not on a gluten-free diet. The baking is for all occasions, including parties, weddings and Christmas. With many recipes that are dairy-free too, Howard makes sure that everyo ne can enjoy perfect cakes, melt-in-the-mouth biscuits and gorgeous, crusty breads. His book includes practical tips on different flours and clever ideas for presentation, and is the book for anyone who wants to make gluten-free absolutely delicious! ...Show more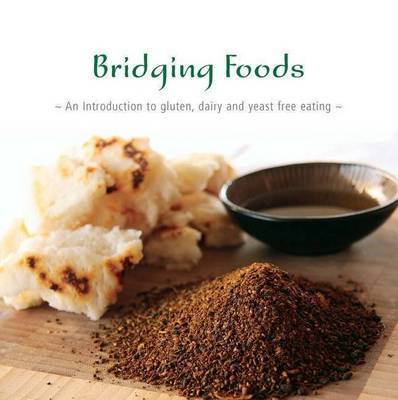 $35.00
AUD
Category: Gluten-free
Eating and cooking gluten, dairy and yeast-free food can be easy, fresh and full of flavour. Who wouldn't want to snack on spicy lime nuts or Thai fish cakes? And we dare you to resist these recipes for profiteroles, sticky date pudding and raspberry ice cream. Bridging Foods has over 140 recipes for br eakfast, lunch, dinner and everything in between. It is a must for food lovers and dieters seeking to recapture the joy of eating well. ...Show more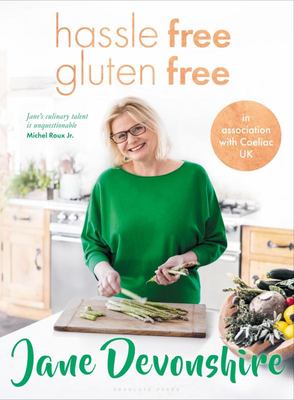 $39.99
AUD
Category: Gluten-free
I hope that first and foremost this book is just a series of recipes that you can use for every day cooking; be it for a special occasion or a simple family supper. It 's the things I cook and the little twists that I add that make my life easier and hopefully tastier; it just happens to be gluten free. ' In her debut cookbook, Jane Devonshire presents 100 delicious recipes guaranteed to make you feel good, and wow family and friends. Published to coincide with their 50th anniversary, the recipes are gluten-free and tested by Coeliac UK. In chapters such as nibbles and small dishes or dinner and food for guests, Jane offers recipes from soups and dips to casseroles, arancini and delicious salads. Desserts include Chinese-style caramelized pineapple and a much-loved classic of steamed sponge pudding, while Jane also includes a chapter on baking (notoriously tricky for those on a gluten-free diet), from brownies to muffins and everything in between. Beautiful photography by Mike Cooper appears throughout. ...Show more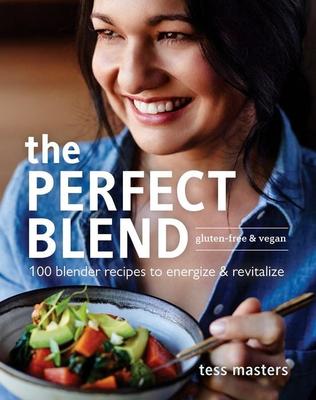 $35.00
AUD
Category: Gluten-free
Tess Masters, aka the online blogger phenomenon The Blender Girl, offers up 100 vegan and gluten-free recipes for healthy living with tasty, crowd-pleasing dishes that help boost immunity, detox the body, and more. The Perfect Blend functions not only as a cookbook but also as a guide for how to lead a more vibrant and healthy life. Blogging powerhouse Tess Masters separates her recipes into 12 chapters driven by specific health goals, capitalizing on current trends such as gaining energy, detox, and properly combining foods. Then, using her fun, playful voice, Tess offers easy-to-follow recipes for smoothies, elixirs, snacks, salads, sides, mains, and desserts that help readers get results fast. Including a guide to eating with the seasons, building a blending pantry, and optional nutritional boosters for each recipe, The Perfect Blend will help readers find their perfect blend. ...Show more
$40.00
AUD
Category: Gluten-free
Meet the must-have-it staple for your pantry: Chickpea flour! Also known as gram flour, this gluten-free standout (the key ingredient in the French flatbread socca) is high in protein, versatile, and cheap a step above other wheat flour alternatives. In "Chickpea Flour Does It All," food writer and phot ographer Lindsey S. Love shows how chickpea flour can shine in sweet and savory dishes alike especially alongside fresh, seasonal ingredients!Sauteed Pear and Sage Pancakes with AlmondsChipotle Queso DipChickpea Noodles with Miso-Kale PestoKofta Wraps with Sumac TahiniBlackberry-Lime CobblerLove s recipes are gluten-free, dairy-free, and vegetarian with many of the recipes being vegan as well, and she includes a gorgeous photo of every one." ...Show more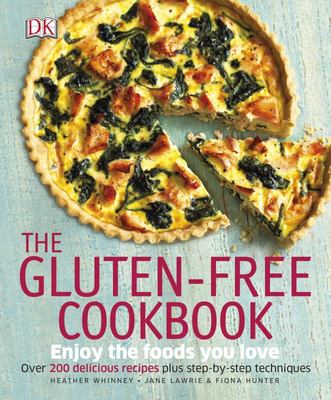 $24.99
AUD
$29.99
(16% off)
Category: Gluten-free
An indispensable everyday recipe book for people with coeliac disease and other gluten intolerancesThe Gluten-Free Cookbookproves that eating can still be one of life's great pleasures, even when you have to cut out wheat, rye and barley - enjoy over 230 recipes that are gluten-free and delicious. Each recipe has been carefully tested and includes a full nutritional breakdown so you can enjoy a diet that is healthy and balanced without compromising on flavour. Also features a full guide to gluten-containing foods, with a list of gluten-free alternatives, creative ideas on pantry essentials and advice on how to tackle dinner parties and eating out. Plus a step-by-step guide on gluten-free baking helping you to bake perfect bread and cakes, work with pastry and make your own pasta. The Gluten-Free Cookbook includes everything you need to have a delicious and varied diet while staying gluten-free and healthy. ...Show more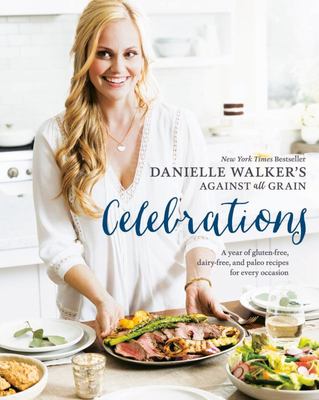 $59.99
AUD
Category: Gluten-free
This New York Times bestselling cookbook from Danielle Walker, author of Against All Grains and Meals Made Simple, presents 125 recipes for grain-free, dairy-free, and gluten-free comfort food dishes for holidays and special occasions.   When people adopt a new diet for health or personal reasons, the y worry most about the parties, holidays, and events with strong food traditions, fearing their fond memories will be lost along with the newly eliminated food groups. After suffering for years with a debilitating autoimmune disease and missing many of these special occasions herself, Danielle Walker has revived the joy that cooking for holidays can bring in Danielle Walker's Against All Grain Celebrations, a collection of recipes and menus for twelve special occasions throughout the year.   Featuring a variety of birthday cakes, finger foods to serve at a baby or bridal shower, and re-creations of backyard barbecue standards like peach cobbler and corn bread, Danielle includes all of the classics. There's a full Thanksgiving spread--complete with turkey and stuffing, creamy green bean casserole, and pies--and menus for Christmas dinner; a New Year's Eve cocktail party and Easter brunch are covered, along with suggestions for beverages and cocktails and the all-important desserts. Recipes can be mixed and matched among the various occasions, and many of the dishes are simple enough for everyday cooking. Stunning full-color photographs of every dish make browsing the pages as delightful as cooking the recipes, and beautiful party images provide approachable and creative entertaining ideas.   Making recipes using unfamiliar ingredients can cause anxiety, and while trying a new menu on a regular weeknight leaves some room for error, the meal simply cannot fail when you have a table full of guests celebrating a special occasion. Danielle has transformed her most cherished family traditions into trustworthy recipes you can feel confident serving, whether you're hosting a special guest with food allergies, or cooking for a crowd of regular grain-eaters. ...Show more