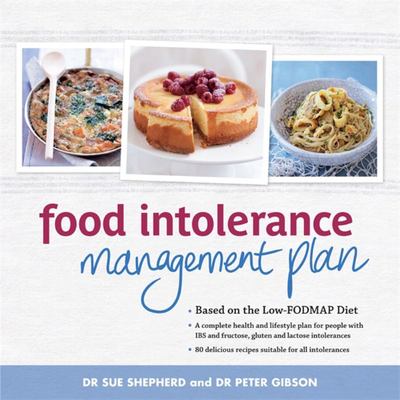 $35.00
AUD
Category: Gluten-free
The Food Intolerance Management Planis a scientifically developed program and comprehensive recipe book for those suffering from common digestive illness. Based on the revolutionary Low-FODMAP Diet, it shows people with food intolerances how to enjoy their food while remaining free of the symptoms assoc iated with irritable bowel syndrome and related conditions, such as gluten, fructose, lactose and wheat intolerances. Authors Dr Sue Shepherd and Dr Peter Gibson are world leaders in the area. They explain the conditions that affect one in five Australians, and show readers how to- recognise symptoms and seek appropriate medical advice identify and avoid food likely to cause symptoms shop and plan menus for the whole family entertain, travel and eat out with peace of mind With 80 delicious and easy-to-prepare recipes, including baked goods, desserts and spiced dishes, this is your one-stop guide to managing symptoms, feeling great and eating well. ...Show more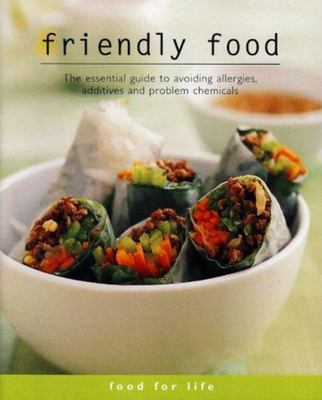 $29.95
AUD
Category: Gluten-free
Delicious recipes for people who are eliminating foods including gluten, dairy, eggs, nuts and soy.
$29.99
AUD
Category: Gluten-free
Discover how to turn pulses, grains and sea vegetables into pasta dough, spiralized noodles, soups, pasta salads, pasta bowls, baked pastas and even desserts. From nutrient-filled artisan pastas to water-packed noodles, Pasta Reinvented, has over 75 protein and fibre-packed recipes that offer exciting f lavour combinations as well as being a unique alternative to traditional pasta recipes. All recipes are fully flexible with variations for making gluten-free, vegetarian and vegan options and are complete with delicious pasta sauce suggestions so you can bring the best out of every dish.Pasta Reinvented is the perfect step-by-step guide to learning healthy pasta recipes that reinvent your favourite dish. ...Show more
$39.99
AUD
Category: Gluten-free
Sophie Steevens shares her favourite plant-based recipes and describes how she reversed a serious autoimmune disease by eating a completely plant-based diet. Four years on, she has fully recovered, her family have also embraced this lifestyle and they are all thriving.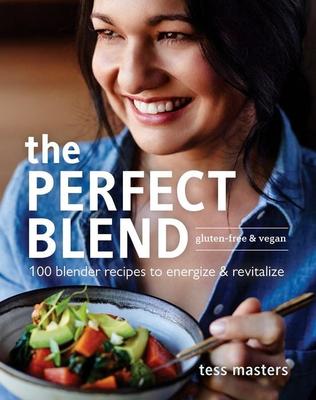 $35.00
AUD
Category: Gluten-free
Tess Masters, aka the online blogger phenomenon The Blender Girl, offers up 100 vegan and gluten-free recipes for healthy living with tasty, crowd-pleasing dishes that help boost immunity, detox the body, and more. The Perfect Blend functions not only as a cookbook but also as a guide for how to lead a more vibrant and healthy life. Blogging powerhouse Tess Masters separates her recipes into 12 chapters driven by specific health goals, capitalizing on current trends such as gaining energy, detox, and properly combining foods. Then, using her fun, playful voice, Tess offers easy-to-follow recipes for smoothies, elixirs, snacks, salads, sides, mains, and desserts that help readers get results fast. Including a guide to eating with the seasons, building a blending pantry, and optional nutritional boosters for each recipe, The Perfect Blend will help readers find their perfect blend. ...Show more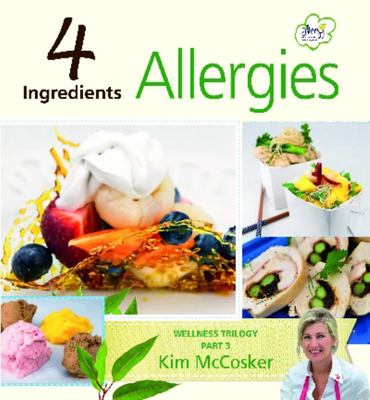 $19.99
AUD
Category: Gluten-free | Series: Wellness Trilogy
4 Ingredients Allergies is the third part in best-selling author, Kim McCosker's Wellness Trilogy. Always striving to save time and money in the kitchen, McCosker has answered the calls of Allergen sufferers, their families and friends everywhere. This fully illustrated book features recipes from breakf asts, lunches, dinners and desserts and includes a popularly requested "Parties & Entertaining" chapter. It will offer inspiration free of the world's top 9 allergens that account for 90% of all documented food allergens. 4 Ingredients Allergies will be the daily cookbook guide for busy parents who need to follow strict guidelines for the absolute health and care of their children, for schools that are Allergy aware, and family and friends who want to create beautiful, nutritious food, easily for loved ones living with Allergies. ...Show more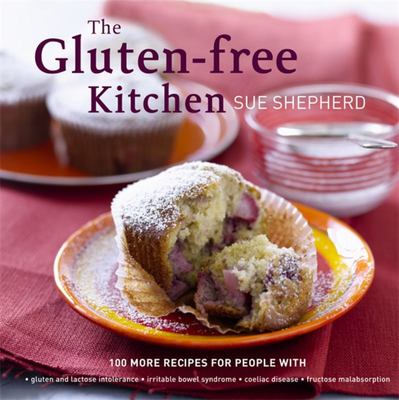 $35.00
AUD
Category: Gluten-free
Following on from Gluten-free Cooking, this book offers 100 recipes designed for people with various food intolerances, with an emphasis on gluten-free. The Gluten-free Kitchen is a collection of 100 new recipes from renowned dietitian Sue Shepard. In every recipe, Sue's passion for flavor and her commi tment to good nutrition shine through. Home cooks will love her hearty soups and casseroles, spicy stir-fries, comforting side dishes, and fabulous array of desserts and baked goods, and benefit from her straightforward advice on how to source and use specialist ingredients. Written for people with a range of dietary conditions, including dairy, gluten, and lactose intolerance, celiac disease, fructose malabsorption, and irritable bowel syndrome, The Gluten-free Kitchen invites us all to enjoy with confidence the pleasures of a good food life. ...Show more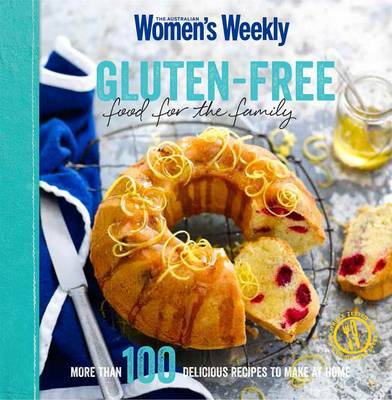 $24.99
AUD
Category: Gluten-free
All the recipes in this book are gluten-free, which caters for the ever-growing need for guidance and advice about food which is suitable for those who are gluten intolerant, without giving up the flavour. There are also recipes that are egg-, nut-, yeast- and dairy - free.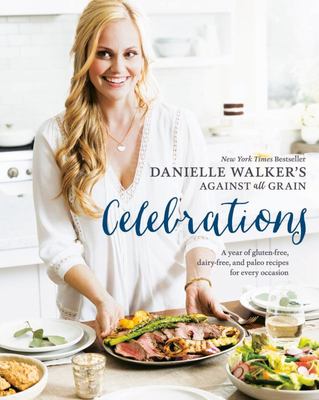 $59.99
AUD
Category: Gluten-free
This New York Times bestselling cookbook from Danielle Walker, author of Against All Grains and Meals Made Simple, presents 125 recipes for grain-free, dairy-free, and gluten-free comfort food dishes for holidays and special occasions.   When people adopt a new diet for health or personal reasons, the y worry most about the parties, holidays, and events with strong food traditions, fearing their fond memories will be lost along with the newly eliminated food groups. After suffering for years with a debilitating autoimmune disease and missing many of these special occasions herself, Danielle Walker has revived the joy that cooking for holidays can bring in Danielle Walker's Against All Grain Celebrations, a collection of recipes and menus for twelve special occasions throughout the year.   Featuring a variety of birthday cakes, finger foods to serve at a baby or bridal shower, and re-creations of backyard barbecue standards like peach cobbler and corn bread, Danielle includes all of the classics. There's a full Thanksgiving spread--complete with turkey and stuffing, creamy green bean casserole, and pies--and menus for Christmas dinner; a New Year's Eve cocktail party and Easter brunch are covered, along with suggestions for beverages and cocktails and the all-important desserts. Recipes can be mixed and matched among the various occasions, and many of the dishes are simple enough for everyday cooking. Stunning full-color photographs of every dish make browsing the pages as delightful as cooking the recipes, and beautiful party images provide approachable and creative entertaining ideas.   Making recipes using unfamiliar ingredients can cause anxiety, and while trying a new menu on a regular weeknight leaves some room for error, the meal simply cannot fail when you have a table full of guests celebrating a special occasion. Danielle has transformed her most cherished family traditions into trustworthy recipes you can feel confident serving, whether you're hosting a special guest with food allergies, or cooking for a crowd of regular grain-eaters. ...Show more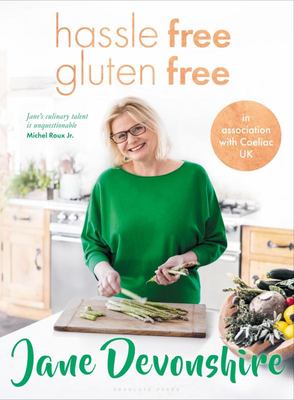 $39.99
AUD
Category: Gluten-free
I hope that first and foremost this book is just a series of recipes that you can use for every day cooking; be it for a special occasion or a simple family supper. It 's the things I cook and the little twists that I add that make my life easier and hopefully tastier; it just happens to be gluten free. ' In her debut cookbook, Jane Devonshire presents 100 delicious recipes guaranteed to make you feel good, and wow family and friends. Published to coincide with their 50th anniversary, the recipes are gluten-free and tested by Coeliac UK. In chapters such as nibbles and small dishes or dinner and food for guests, Jane offers recipes from soups and dips to casseroles, arancini and delicious salads. Desserts include Chinese-style caramelized pineapple and a much-loved classic of steamed sponge pudding, while Jane also includes a chapter on baking (notoriously tricky for those on a gluten-free diet), from brownies to muffins and everything in between. Beautiful photography by Mike Cooper appears throughout. ...Show more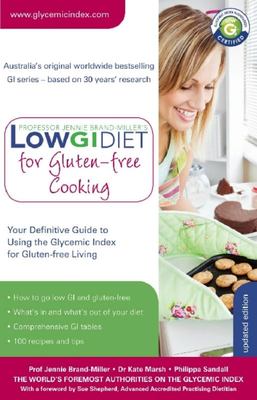 $24.99
AUD
Category: Dieting & Fitness | Series: Low GI Diet Series
The best-selling gluten-free recipe book in fresh new livery and a convenient smaller format. More than 200,000 Australians have coeliac disease, and many others with gluten intolerance or other conditions are discovering the benefits of switching to a gluten-free diet. Widely recognised as the most sig nificant dietary finding of the last twenty-five years, the gylcemic index (GI) is an easy-to-understand measure of how foods affect blood glucose levels. Low-GI diets improve health and weight control, lower 'bad' cholesterol and help prevent or reduce your risk of type 2 diabetes, heart disease, cancer and other chronic diseases. In LOW GI DIET FOR GLUTEN-FREE COOKING the best-selling New Glucose Revolution team explain clearly and simply how to combine the ground rules of a gluten-free diet with the lifelong health benefits of low-GI eating to enable you to live well and stay healthy. ...Show more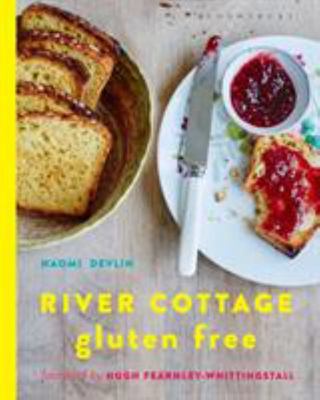 $45.00
AUD
Category: Gluten-free
Gluten is found in an extraordinary number of foods, yet it can be problematic for so many of us. Whether you need to cut gluten out of your diet or you're cooking for friends and family with gluten intolerance, River Cottage Gluten Free will provide the tools you need to gain inspiration and navigate m ealtimes. Nutrition expert Naomi Devlin gives clear advice for gluten-free eating - including detailed guidance on alternative flours, methods of fermentation and delicious baking ideas.She offers 120 ingenious recipes for breakfasts, bread, pastry, soups, salads, snacks, main meals and puddings, including Prosciutto and egg muffins, Blinis with cr me fra che and smoked salmon, Leek and bacon quiche, Courgette hummus, Blackberry bakewell tart, Luscious lemon cake and Chocolate fondants.With an introduction by Hugh Fearnley-Whittingstall and helpful tips from Naomi throughout, this definitive gluten-free cookbook will add fresh vitality to your cooking and eating, and a host of recipes to make you feel great. ...Show more