$45.00
AUD
Category: Kids Cooking
Basics to Brilliance Kids is the latest gorgeous new book from Australia's bestselling cookbook author, Donna Hay, to accompany her new TV series of the same name which will show on Foxtel in October 2017. As a mum, Donna knows that there is nothing more enjoyable than introducing your children to the w onders of taste, food and flavours. Her new book highlights the importance of mastering the basics, celebrates fresh, healthy food, and the joy of cooking, eating and sharing delicious food with the people we love. Featuring over 120 fantastic, fun-filled, simple, family-friendly recipes, Basics to Brilliance Kids gives you and your kids endless ideas for birthday parties, picnics, school fairs and bake sales, family and celebration dinners, brilliant breakfasts, beach days, backyard movie nights and sleepovers. ...Show more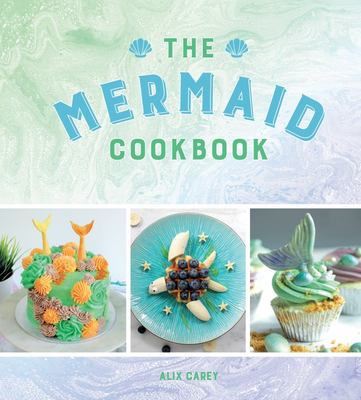 $24.99
AUD
Category: Kids Cooking
Make waves in your kitchen and create a feast fit for a mermaid Dive into this magical under-the-sea adventure and bring the mysterious mermaids to life in this shimmering cookbook filled with pearls and sparkles. Whether you want to build a Sandcastle Cake, bake Turtle Waffles, concoct Jam Clams or cre ate a Sealicious Smoothie, The Mermaid Cookbook is packed with recipes perfect for parties and times when you want to mermaze your guests.  ...Show more
$39.99
AUD
Category: Kids Cooking
Over 150 delicious recipes to get you and  your kids in the kitchenFrom eggy bread to sunflower loaves, lamb hotpot to ice cream, there's a scrumptious recipe for every occasion in the Complete Children's Cookbook. Perfect for a budding chef or food lover these 150 mouth-watering recipes will encourage and inspire your child in the kitchen.  With easy to follow step-by-step instructions alongside pictures for each stage of cooking your child will be able to whip up soups and salads, main meals and tasty puddings in no time. Fetch your aprons and help your child cook delicious food and learn basic cooking skills today. ...Show more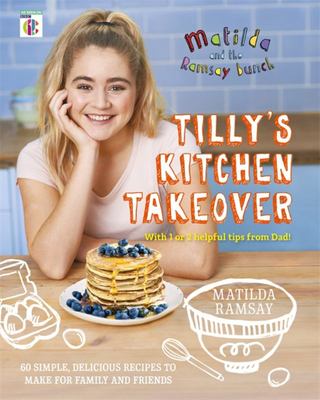 $45.00
AUD
Category: Kids Cooking
Inspired by the third series of hit CBBC cookery show Matilda & The Ramsay Bunch and the family's adventures around California, comes the first cookbook from Tilly Ramsay, including 60 simple, delicious recipes and nourishing recipes to make at home for family and friends - plus tips and tricks from Tilly's superstar chef dad, Gordon. Start your day the Tilly way, with a nourishing Smoothie Bowl, followed by some Vitamin Packed Power Balls for a late morning pick-me-up. Cool down mid-afternoon with a Fro-Yo Cooler, followed by some Lean Machine Chicken and Super Light Raspberry Macaroons. Impress all your friends with a Green Goodness Picnic or throw a fun-filled Ramsay-style Feast of Pulled Pork and Smokey American Beans, with Surprise Rainbow Cake and Hollywood Raspberry Fizz for dessert! The book will encourage Tilly's fans, tweens & teens to start cooking and have some fun with easy-to-follow recipes, that can be enjoyed by all. Chapters will include: Brunch; Sleep-over Feasts; Cook Your Own Dinner; Health Kick; Big Bakes. ...Show more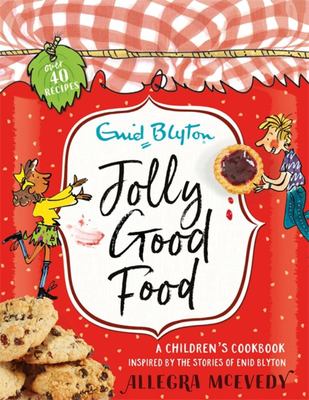 $29.99
AUD
Category: Kids Cooking
Delicious and easy recipes, inspired by the beloved stories by Enid Blyton. Bake your own pop-cakes and google buns, and wash them down with homemade ginger beer! Have you ever dreamed of having picnics with the Famous Five, midnight feasts with the Malory Towers girls or party teas with the Folk of th e Faraway Tree? With this cookbook, inspired by Enid Blyton's stories, you can! Packed full of yummy recipes, lively artwork and extracts from Enid Blyton's stories, this cookbook will inspire children - and the whole family - to get busy in the kitchen. It's the perfect way to share the pleasure of making and eating food with your child. There are 42 exciting new recipes designed by top chef and Junior Bake Off TV judge, Allegra McEvedy, with fabulous illustrations by Mark Beech and glorious food photography too. ...Show more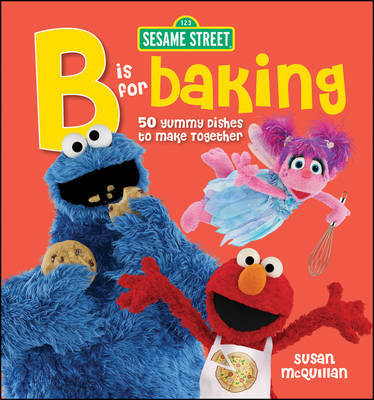 $22.95
AUD
Category: Kids Cooking
Sesame Street's fun, kid-friendly guide to baking! B is for Baking presents 50 nutritious and fun recipes for foods you bake at breakfast, lunch, and dinner, plus snack time and special occasions. These recipes are perfect for getting kids involved in the kitchen with special kids steps children can do on their own. Elmo, Cookie Monster, Abby Cadabby, and their friends help out with educational tidbits on nutrition, math, and geography, so the kitchen isn't just for cooking but for fun learning, too! *50 nutritious recipes kids can help make, including muffins, breads, turnovers, pot pies, cookies, cakes, and more*"Kids!" steps in every recipe give the little ones fun ways to help out in the kitchen* Full-color photos throughout* From Sesame Workshop, the nonprofit educational organization that revolutionized children's television with the landmark show Sesame Street With colorful photos, tasty recipes, and plenty of opportunities for learning, B is for Baking is the perfect way to cook up some fun in the kitchen! ...Show more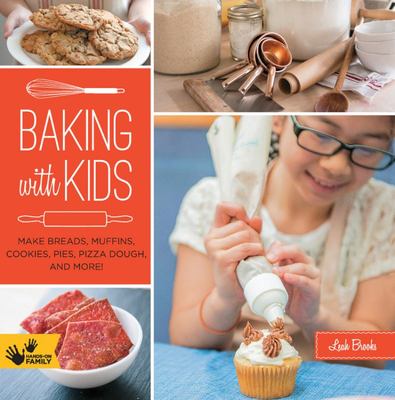 $27.99
AUD
Category: Kids Cooking | Series: Hands-on Family
Get ready to measure, mix, and decorate! Baking and Pastries with the Whole Family is just the book you need to help teach children to bake. Show your children how to safely use basic equipment in the kitchen and explain all about the important ingredients they'll need to make the most delicious baked g oods. Recipes include muffins, scones, breads, pretzels, crackers, pizza dough, pie crust, cake, cookies, cupcakes, and more! Celebrated chef and instructor, Leah Brooks creates activities with simple step-by-step photo illustrations that will guide kids through each recipe and inspire creativity throughout. Put on your aprons-it's time to get baking! ...Show more
$29.99
AUD
Category: Kids Cooking
Packed with more than 65 tasty recipes and easy cooking tips, Williams Sonoma Complete Junior Chef features an inspiring collection of kids' favorite recipes in a colorful, easy-to-follow format that is perfect for the aspiring young chef.   Kids will love recipes like Nutella Donuts, Wonton Soup, Chi cken Salad Sliders, Thin Crust Pizza, Chicken Satay with Peanut Sauce, Pretzel Bites, Ultra Chocolate Cake, Watermelon Ice Pops, and Peanut Butter Chocolate Swirls. More than 80 kids' recipe favorites Recipes for all times of the day, from Breakfast through Dinner and Dessert Illustrated cooking techniques for easy comprehension at a glance Easy step-by-step recipe instructions make cooking easy Gorgeous color photography provides visual inspiration Perfect for kids age 8-12     Aspiring junior chefs will never be at a loss about what to cook again. With this yummy and comprehensive collection of kid favorites, young cooks will learn to master their favorite recipes with easy step-by-step instructions, helpful illustrations, and beautiful color photography to guide them.   Whether the objective is a family breakfast for four, pasta for supper, soup on a cold day, or ice cream on a hot one--the recipes in this colorful book ensure that a yummy kid-friendly recipe is always close at hand and easy to accomplish. Fresh-tasting recipes appeal to kids and adults alike, and many offer simple variations for picky eaters. All will appreciate the colorful graphics and photography throughout.   Chapters include: Breakfast Soups, Salads & Sandwiches Mains Snacks Sweets   ...Show more
$27.99
AUD
Category: Kids Cooking
'A stunningly illustrated recipe book for kids (or anyone, really). It tells the story of different residents of a house cooking foods from around the world. Simply sweet.' - Yotam OttolenghiIn each apartment, someone is preparing a special dish to share with their neighbours. Mr Singh is making coconut dahl with his daughter while Maria mashes some avocados for her guacamole. Will everything be ready on time?Written and magnificently illustrated by Felicita Sala, this glorious celebration of community is filled with recipes from all over the world and simple instructions perfect for young chefs. Lunch at 10 Pomegranate Street is a visual feast to share and delight in.' A stunningly illustrated recipe book for kids (or anyone, really). It tells the story of different residents of a house cooking foods from around the world. Simply sweet.' -Yotam Ottolenghi'The world's cuisines are brought together with some well-considered pencil strokes - a book for adults to drool over, as well as children.'-Amy Bryant, The Telegraph'A warm, beautifully illustrated celebration of community and culture, including simple recipes from around the world.'-The Bookseller ...Show more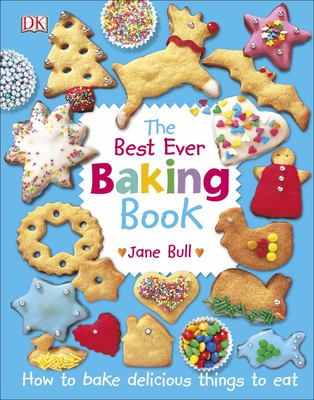 $22.99
AUD
Category: Kids Cooking
Looking for a fun introduction to baking for your little ones? Then turn to Jane Bull's brilliant children's baking book. Turn your children into little bakers as they come to know their creaming from their whisking, and their batter from their dough. The Best Ever Baking Book takes children on a step-b y-step baking experience, showing them how to whip up more than 10 baked treats, along with the methods, equipment and terminology used in making them. Children will find out how to make everything from bread and muffins to cakes and cookies. Then they can get creative and messy as they follow tips on how to decorate. The Best Ever Baking Book is the perfect way to get kids excited about baking. Age range- 5 - 9 ...Show more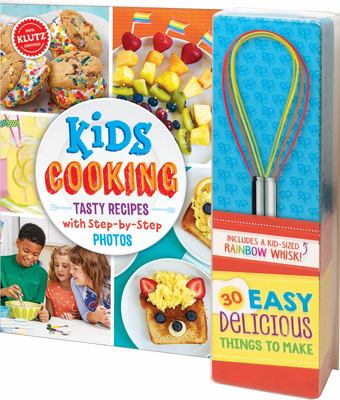 $24.99
AUD
Category: Kids Cooking | Series: Klutz
A cookbook for kids and their grown-up sous chefs! Includes 40 recipes for kids to make and share with the whole family. Classic recipes from the original Kids Cooking are modernised, with ideas for breakfast, lunch, snacks, dinner, and desserts!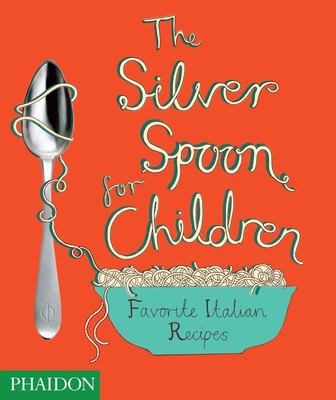 $29.95
AUD
Category: Kids Cooking
Following the huge success of The Silver Spoon, this edition, adapted especially for children, presents 40 authentic, quick, wholesome and easy-to-make Italian recipes that kids 10 and above will love to cook and eat.