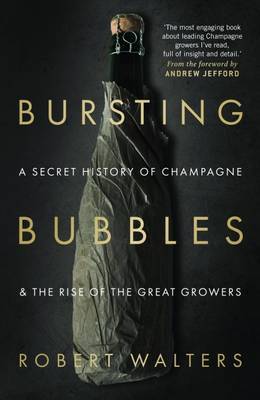 $39.99
AUD
Category: Wine, Beer, Spirits
Based on a series of articles published in The World of Fine Wine, Bursting Bubbles is a ground-breaking new book that offers the reader an alternate history of Champagne and its greatest growers. Often controversial, it is a no-holds barred look at the world's most famous wine region and the sparkling wine that it produces. It has the potential to change the way wine lovers think about Champagne. In his foreword, multi award winning author Andrew Jefford has called Bursting Bubbles, 'The most engaging book about leading Champagne growers I've read, full of insight and detail' and '...the most refreshing, pretension-pricking, myth-busting and amusingly unfrothy book on the subject I've read.' ...Show more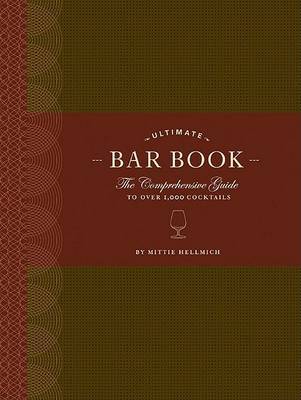 $37.99
AUD
Category: Wine, Beer, Spirits
Loaded with essential-to-know topics such as barware, tools, and mixing tips, this book has it all. As a mistress of mixology, the author has the classics down to a T--the Martini, the Bloody Mary, plus the many variations (the Dirty Martini, the Virgin Mary). Illustrations.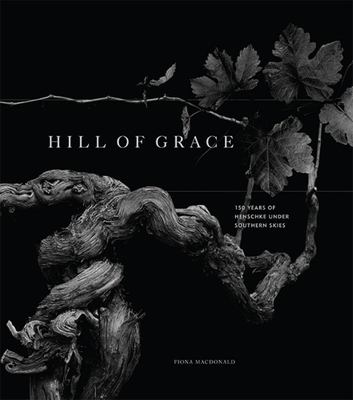 $60.00
AUD
Category: Wine, Beer, Spirits
A rich work with striking full colour photography by talented Barossa photographer Dragan Radocaj, Hill of Grace features images from the Henschke archives and historic lithographs showing paintings by English artist George French Angas who captured scenes of colonial South Australia when he visited in the 1840s. The book features Henschke Hill of Grace tasting notes from 1858 to 2012 as well as information on all Henschke single-vineyards and their most prized wines. Author Fiona MacDonald takes readers on the fascinating Henschke journey from Prussia in 1841 to today; their escape from the religious prosecution of King Friedrich Wilhelm III; their challenging journey to the bottom of the world to carve out new lives in the Australian bush and tales of the generations that lie behind the legend of Henschke wine.  ...Show more
$32.99
AUD
Category: Wine, Beer, Spirits
Dandelion beer. Yep, you read that right and no, it's not some hippy drink brewed by people in kaftans, skipping around fields and waving daisies in the air. This is a man's drink, a tough, no-nonsense, grassroots drink that will lead the home-brewing revolution. Well, one drink may not do all that but Brew it Yourself, a collection of home-grown brewing recipes, is sure to put the fizz back in Britain's fervor for home-brewing. The craft drinks market is undergoing a huge resurgence and authors Richard Hood and Nick Moyle (the Two Thirsty Gardeners) have taken their two great loves - alcohol and gardening - to create a list of more than 75 drinks recipes using ingredients, either bought in their local supermarket or grown in their own backyard. With everything from nettle beer to horseradish vodka, Richard and Nick bring the art of brewing back to earth. Focusing on the ingredients as much as the end results, this book provides inspiration for people to turn a bag of fruit or veg from a supermarket or a pick-your-own farm, a surplus harvest, a weed-infested yard into a successful, and delicious, drink.The book outlines the basic approaches to each drinks-making method and what each ingredient contributes to the recipe. Brew it Yourself also debunks myths, celebrates experimentation and takes the fear out of the science of fermentation. It proves that creating your own tasty alcoholic drinks doesn't need to be complicated, doesn't need to be costly and definitely doesn't need to be time-consuming. ...Show more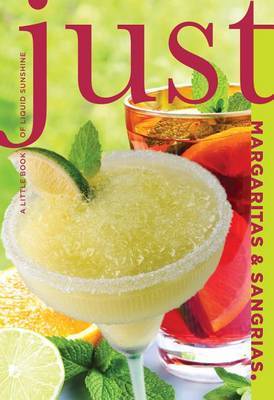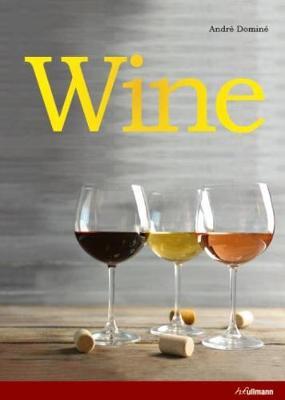 $90.00
AUD
Category: Wine, Beer, Spirits
This exceptional book brings together everything worth knowing about wine in one single volume. Andre Domine's magnificent publication combines all you need to know about wine, wine-growing, and wine production in every part of the world into a truly gargantuan work. It is a wine atlas, a reference book , and a directory for all wine-growing regions around the world. Every wine-growing country is presented by experts in clear and coherent terms which every layperson will understand and appreciate. More than 1,200 photographs and over 150 detailed maps provide an accurate overview of each and every region. Explanations of the labels of interesting wines, along with recommendations of producers, domains, chateaux, and wineries, provide the reader with a helping hand through the ever-growing maze of the worldwide wine industry. This book is an extremely informative and beautifully illustrated wine companion.Hamburg-born Andre Domine has lived in a wine-growing village in the southwest of France since 1981. He is the author of numerous articles and publications on wine and spirits. Domine was awarded the prestigious Prix Edmond de Rothschild for his book Wine. ...Show more
$19.99
AUD
Category: Wine, Beer, Spirits | Series: The\Curious Bartender Ser.
Join the gin craze with this captivating introduction to the world of gin, plus recipes for perfect gin cocktails, brought to you by award-winning bartender and bestselling author Tristan Stephenson.   "I found it hard to stay put while reading; I constantly wanted to leap up and strike out for a liqu or store to test my new knowledge." Review of The Curious Bartender's Gin Palace, The Wall Street Journal.   Join the gin craze with this captivating introduction to the world of gin, plus recipes for perfect gin cocktails, brought to you by award-winning bartender and bestselling author Tristan Stephenson.   Discover the extraordinary journey that gin has taken, from its origins in the Middle Ages as the herbal medicine "genever" to gin's commercialization. From the dark days of the Gin Craze in mid 18th Century London to the golden age that it is now experiencing.   In the last few years, hundreds of distilleries and micro-distilleries have cropped up all over the world, producing superb craft products infused with remarkable new blends of botanicals. In this book, you'll be at the cutting-edge of the most exciting developments, uncovering the alchemy of the gin production process, and the science. Follow Tristan's expertly honed recipes to enjoy a Classic Martini, Negroni, Gimlet, Aviation, Martinez and Singapore Sling at home. ...Show more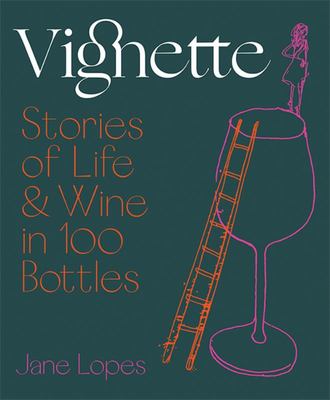 $40.00
AUD
Category: Wine, Beer, Spirits
Sometimes we just want someone to hand us a bottle of wine. Sometimes we want to learn more about that wine. And sometimes we want to feel something about wine.   In Vignette, sommelier Jane Lopes recommends the 100 bottles of wine (and some spirits and beers) to best expand your wine journey, giving yo u a complete palate education of the important styles, grapes, regions, and flavours of this magical and ever-growing world. Alongside that, you will find imaginative ways to engage with the foundational wine knowledge that underpins a good drinking experience. And then there is Jane's own narrative - the stories of triumph and defeat that comprise her life in wine. It's part memoir and part wine book, but a lot more fun than either alone.   These are wines to live with, learn from and take solace in - a joyous, surprising, and revelatory response to that age-old question, "What should I drink?" ...Show more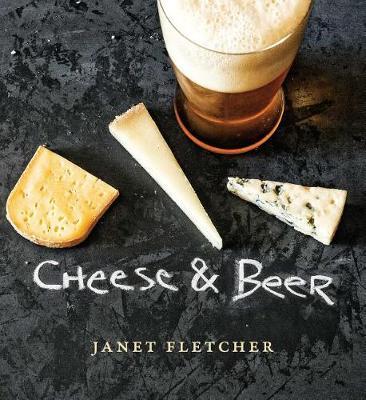 $34.99
AUD
Category: Wine, Beer, Spirits
Cheese & Beer capitalizes on the rapidly growing audience for craft beer and the enthusiasm these passionate beer fans have for good cheese. Enhanced by the author's reputation as a journalist and cheese authority, the book fills a wide-open niche for consumer guidance in pairing craft beer and chee se. ...Show more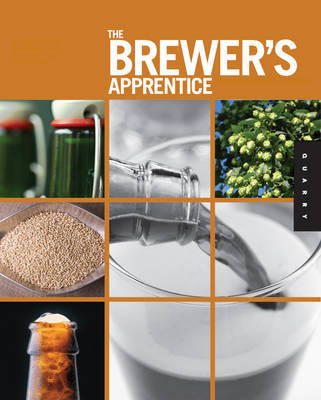 $34.99
AUD
Category: Wine, Beer, Spirits
Brewing craft and artisanal beer has become a labor of love for enthusiasts and epicures the world over, with new people joining the ranks every year. The Brewer's Apprentice is a behind-the-scenes guide to all aspects of this ancient art. However, instead of simply sharing brewing recipes, tasting guid es, or buying recommendations as many other books do, our book gives readers unique insights into craft brewing culture, and lets the "masters" share their own expertise. In a series of in-depth profiles, the legends, innovators, and rising stars of the beer world share their deep reserves of brew knowledge, insider tips, recipes, and more. Inside you'll learn: sourcing the best ingredients, brewing "locally" and seasonally, farm-to-table brewing, fine-tuning your home-brewing skills, brewing chemistry, nontraditional ingredients, barrel-aging beers, and extreme brews, meads, lambics, ciders and other classic brews. ...Show more