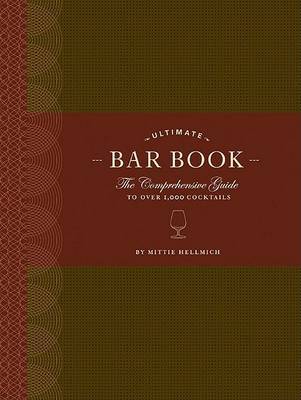 $37.99
AUD
Category: Wine, Beer, Spirits
Loaded with essential-to-know topics such as barware, tools, and mixing tips, this book has it all. As a mistress of mixology, the author has the classics down to a T--the Martini, the Bloody Mary, plus the many variations (the Dirty Martini, the Virgin Mary). Illustrations.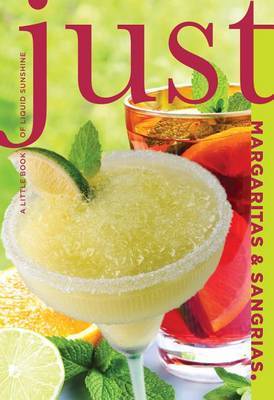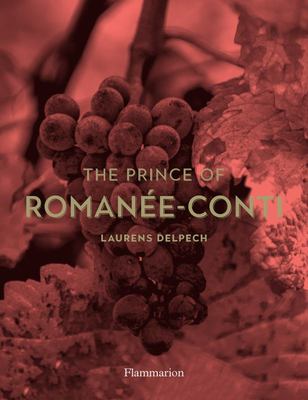 $80.00
AUD
Category: Wine, Beer, Spirits
With exclusive insight from the owners of the Domaine de la Romanée-Conti, this monograph traces the fascinating history of their prestigious Burgundy vineyards and rare wines.Romanée-Conti, the world's finest and rarest pinot noir Grand Cru, hails from the gently-sloped vineyards of Burgundy's Côtes de Nuits. The story of this unique vineyard dates back some 1500 years and is inextricably tied to its UNESCO world heritage Climat (the ideal position and soil conditions that grace its location) combined with annual weather conditions. Together, they significantly define the character of a given vintage. The saga of successive vintages recounted here-and illuminated through co-owner Aubert de Villaine's detailed harvest reports since 1996-bears witness to the vigilance and thoughtful decision-making throughout the growing cycle and harvest season that is necessary to ensure that the vines produce the finest grapes.This engaging monograph traces the history of winemaking on the site and pays homage to the colorful Prince de Conti who added-in addition to his name-fame and prestige to the wine's already celebrated reputation. This volume offers new insight into this exceptional, cult wine. ...Show more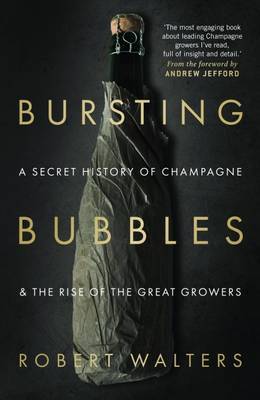 $39.99
AUD
Category: Wine, Beer, Spirits
Based on a series of articles published in The World of Fine Wine, Bursting Bubbles is a ground-breaking new book that offers the reader an alternate history of Champagne and its greatest growers. Often controversial, it is a no-holds barred look at the world's most famous wine region and the sparkling wine that it produces. It has the potential to change the way wine lovers think about Champagne. In his foreword, multi award winning author Andrew Jefford has called Bursting Bubbles, 'The most engaging book about leading Champagne growers I've read, full of insight and detail' and '...the most refreshing, pretension-pricking, myth-busting and amusingly unfrothy book on the subject I've read.' ...Show more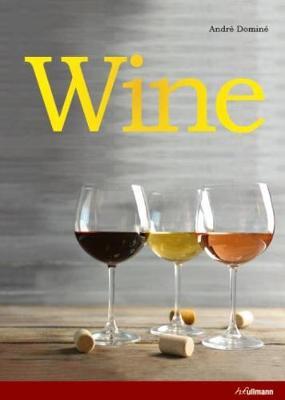 $90.00
AUD
Category: Wine, Beer, Spirits
This exceptional book brings together everything worth knowing about wine in one single volume. Andre Domine's magnificent publication combines all you need to know about wine, wine-growing, and wine production in every part of the world into a truly gargantuan work. It is a wine atlas, a reference book , and a directory for all wine-growing regions around the world. Every wine-growing country is presented by experts in clear and coherent terms which every layperson will understand and appreciate. More than 1,200 photographs and over 150 detailed maps provide an accurate overview of each and every region. Explanations of the labels of interesting wines, along with recommendations of producers, domains, chateaux, and wineries, provide the reader with a helping hand through the ever-growing maze of the worldwide wine industry. This book is an extremely informative and beautifully illustrated wine companion.Hamburg-born Andre Domine has lived in a wine-growing village in the southwest of France since 1981. He is the author of numerous articles and publications on wine and spirits. Domine was awarded the prestigious Prix Edmond de Rothschild for his book Wine. ...Show more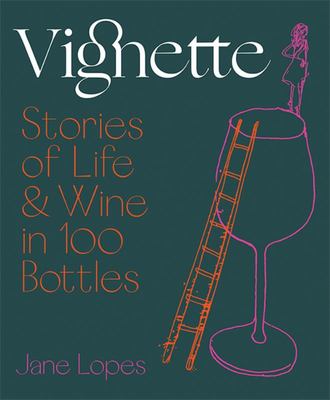 $40.00
AUD
Category: Wine, Beer, Spirits
Sometimes we just want someone to hand us a bottle of wine. Sometimes we want to learn more about that wine. And sometimes we want to feel something about wine.   In Vignette, sommelier Jane Lopes recommends the 100 bottles of wine (and some spirits and beers) to best expand your wine journey, giving yo u a complete palate education of the important styles, grapes, regions, and flavours of this magical and ever-growing world. Alongside that, you will find imaginative ways to engage with the foundational wine knowledge that underpins a good drinking experience. And then there is Jane's own narrative - the stories of triumph and defeat that comprise her life in wine. It's part memoir and part wine book, but a lot more fun than either alone.   These are wines to live with, learn from and take solace in - a joyous, surprising, and revelatory response to that age-old question, "What should I drink?" ...Show more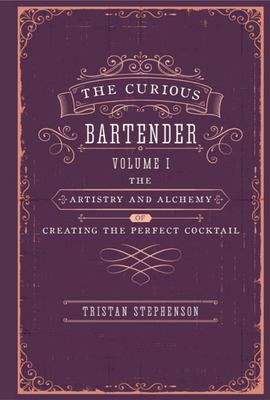 $24.99
AUD
Category: Wine, Beer, Spirits | Series: The\Curious Bartender Ser.
In this new small-format edition of Tristan Stephenson's original best-selling book, he explains the origins of the cocktail and showcases classic drinks alongside his own ingenious reinventions.   A true master of his craft, in this book bartender, restaurateur, spirit consultant, brand owner, and dr inks author Tristan explores and experiments with the art of mixing the perfect cocktail, explaining the fascinating modern turns mixology has taken. Showcasing a selection of classic cocktails, he explains their intriguing origins, introducing the colorful historical characters who inspired or created them. Moving on, he reinvents each drink from his laboratory, adding contemporary twists to breathe fresh life into these vintage classics. Stay true to the originals with a Sazerac or a Rob Roy, or experiment with some of his modern variations to create a Green Fairy Sazerac topped with an absinthe "air" or an Insta-age Rob Roy with the "age" on the side. Also included is a reference section detailing all the techniques you will need, making this an essential anthology for the cocktail enthusiast. ...Show more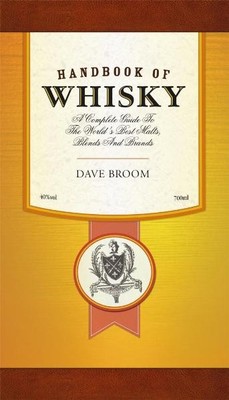 $19.99
AUD
Category: Wine, Beer, Spirits
This fascinating book features the oldest and greatest whiskies from the main whisky producing countries - Scotland, Ireland, America and Canada and highlights how the human elements influence the distillery in which each whisky is produced and the whisky itself. Every entry is accompanied by tasting no tes and illustrations. There is also a guide to distilleries that are open to the public for visiting. ...Show more
$59.99
AUD
Category: Wine, Beer, Spirits
Volcanic Wines takes a novel approach to the world of wine, using volcanic soil as the overarching theme and link between a wide range of grapes and wine regions. Wine professionals are already deeply attuned to the impact of terroir and soil type on wine characteristics and quality. While consumers ten d to rely on grape variety as their main purchasing cue, as the market broadens and general knowledge of wine expands, terroir now figures more prominently in their thinking. It's more widely acknowledged and understood today that even small variations in soil type can result in dramatically different wines, and that the same soil type can yield a distinctive imprint regardless of grape variety or production region. John Szabo introduces geology, volcanism and the correlation between soil type and wine composition, with the right balance of science, personal history and commercial considerations. A wide and breathtaking range of photographs highlight how stunning volcanic wine regions are; together with maps and wine labels, the reader is taken on a visual tour of these remote corners of the globe. Volcanic Wines is a well-researched resource on the history, unique characteristics and wine styles and most celebrated producers in each volcanic region. Personal and anecdotal information help humanize the journey, with experiences and discoveries shared in eloquent but accessible, playful prose. ...Show more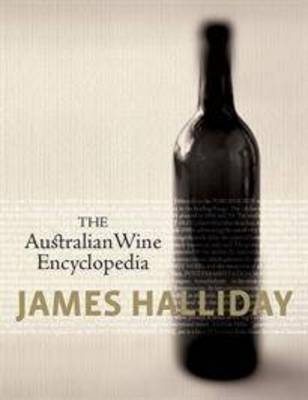 $45.00
AUD
Category: Wine, Beer, Spirits
Don't know your amontillado from your amoroso? Can't say who declared cabernet sauvignon the only variety to be tolerated in heaven? Can't list the movers and shakers in the Australian wine landscape today? Never fear, James Halliday, Australia's foremost wine writer, has compiled all the answers. The A ustralian Wine Encyclopedia is the definitive guide to all things wine inAustralia, from someone who has immersed himself in the topic his whole life. From Abbey Creek Vineyard all the way to zinfandel, James gives detailed explanations of regions, personalities, grape varieties, winemaking processes and terms used in discussing wines. Written with his trademark vigour and contagious curiosity about what makes wine tick, The Australian Wine Enclycopedia is amust-have for all lovers of wine, from newcomers to experts. ...Show more