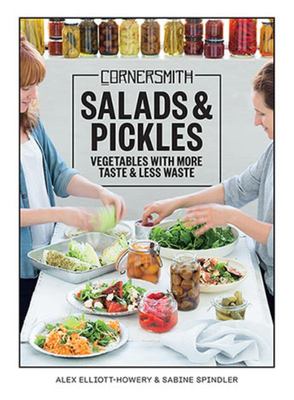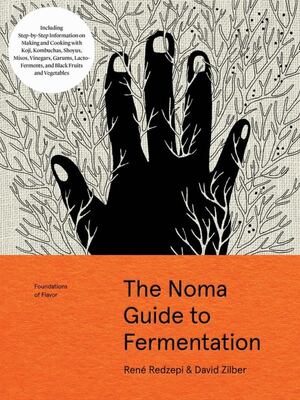 $55.00
AUD
Category: Preserving/Conserving/Curing/Fermenting | Series: Foundations of Flavor Ser.
A New York Times Best Cookbook of Fall 2018​ At Noma--four times named the world's best restaurant--every dish includes some form of fermentation, whether it's a bright hit of vinegar, a deeply savory miso, an electrifying drop of garum, or the sweet intensity of black garlic. Fermentation is one of the foundations behind Noma's extraordinary flavor profiles. Now René Redzepi, chef and co-owner of Noma, and David Zilber, the chef who runs the restaurant's acclaimed fermentation lab, share never-before-revealed techniques to creating Noma's extensive pantry of ferments. And they do so with a book conceived specifically to share their knowledge and techniques with home cooks. With more than 500 step-by-step photographs and illustrations, and with every recipe approachably written and meticulously tested, The Noma Guide to Fermentation takes readers far beyond the typical kimchi and sauerkraut to include koji, kombuchas, shoyus, misos, lacto-ferments, vinegars, garums, and black fruits and vegetables. And--perhaps even more important--it shows how to use these game-changing pantry ingredients in more than 100 original recipes. Fermentation is already building as the most significant new direction in food (and health). With The Noma Guide to Fermentation, it's about to be taken to a whole new level. ...Show more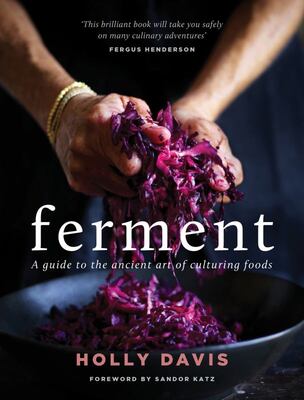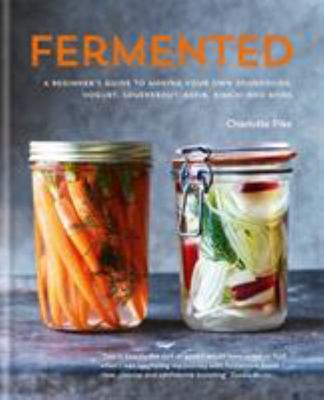 $39.99
AUD
Category: Preserving/Conserving/Curing/Fermenting
Incorporate fermented foods into everyday eating with delicious recipes that are easily achievable at home. Chapters covering fruit and vegetables, milk, pulses, sourdough baking and drinks will introduce you to unique new flavours as well as traditional fermented vegetables such as German Sauerkraut an d Korean Kimchi. Learn how to make the most delicious and useful ferments at home and then use fermented ingredients in dishes such as Persian aubergine stew, Korean pancakes, dosa and grilled miso chicken. Learn how to make sweet and savoury yogurts such as homemade Coconut Yogurt or Cardamom and Rose Yogurt Cream and not just bake bread with your sourdough, but delicious treats, such as Sourdough Chocolate Cake. Create essential pickles, sauces and chutneys with fermented vinegar that will have endless uses, fully stock any kitchen cupboard or make an excellent homemade gift. ...Show more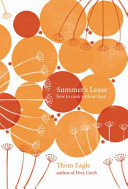 $39.95
AUD
Category: Writing/Reference/Essays
From the author of the Fortnum & Mason Debut Food Book of 2019, Summer's Lease looks at the cooking techniques we use instead of heat which, in letting us step away from the stove, lend themselves perfectly to summer eating: breaking, salting, souring and ageing. The long dog days of a tiring summe r are no time to be a cook. A few charred sardines are of course a wonderful thing, but there the grill sits, pouring out heat into the already-hot kitchen; anyone with any sense who wants charred sardines is somewhere close to the seaside.... It is a time when you might, if you weren't so hot, wonder what it means to cook at all. Is there cooking without fire...? We understand that when we say something is cooked, we mean it has been heated; but we also understand that a cook does much more than just cooking. The chopping, the beating, the marinating, the dressing ... What cooks do is best defined not by the word 'cooking', but by the idea of metamorphosis. Cooks transform ingredients.   Through recipes and meanderings, award-winning food writer Thom Eagle explores what it means to create dishes without a reliance on fire and flame, and offers a unique and tantalising glimpse inside the mind of a chef.        ...Show more
$49.99
AUD
Category: Preserving/Conserving/Curing/Fermenting
A recipe collection of the James Beard-nominated chef Jessica Koslow's famed jams, preserves, jellies, and breads "This is food whose time has come," declared Mark Bittman about Sqirl, the much-beloved Los Angeles restaurant that locals, tourists, and critics alike all flock to. Sqirl all began with ja m--organic, local, made from unusual combinations of fruits, fragrant, and not overly sweet--the kind of jam you eat with a spoon. The Sqirl Jam Book collects Jessica Koslow's signature recipes into a cookbook that looks and feels like no other preserving book out there, inspiring makers to try their own hands at canning and creating. With photography and a design bound to inspire imitators, The Sqirl Jam Book will make you fall in love with jam. ...Show more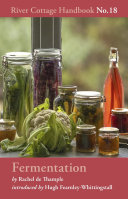 $39.99
AUD
Category: Preserving/Conserving/Curing/Fermenting | Series: River Cottage Handbook Ser.
In Fermentation, Rachel de Thample shines a light on one of the oldest methods of preserving food, which is just as relevant today, and shows you how to produce delicious and health-boosting ferments in your own kitchen. There are more than 80 simple recipes to make everything from sauerkraut and sourd ough, kimchee and kombucha, to pickles and preserves, accompanied by thorough explanations of how the fermenting process works. With little more than yeast and bacteria, salt and time, a whole realm of culinary possibilities opens up.   With an introduction by Hugh Fearnley-Whittingstall and plenty of helpful step-by-step photographs, this book will bring the art of fermentation to your kitchen. ...Show more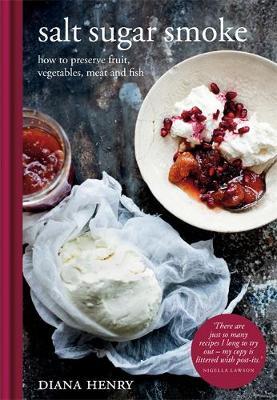 $39.99
AUD
Category: Preserving/Conserving/Curing/Fermenting
Jams and jellies, chutneys and pickles, smoked and potted meats and cured fish, cordials and alcohols, vegetables in oil, mustards and vinegars - here are recipes to fill the larder with the most delicious conserves of all kinds. Award-winning food writer Diana Henry has sourced preserves from many diff erent cuisines, from familiar fruit jams to more unusual recipes such as Georgian plum sauce, rhubarb schnapps and Middle Eastern pickled turnips. There is expert advice and instruction on techniques where necessary - from successful smoking (without expensive equipment) to foolproof jellies. As always Diana's irresistible narrative style makes you feel she is in the kitchen with you, guiding you gently through the recipes and providing fascinating background that ranges from the traditions of wild mushroom picking in Italy, Scandinavia and Russia to Simone de Beauvoir (who compared making jam to capturing time). Preserving makes the most of seasonal ingredients and intensifies flavours wonderfully. It's also a delicious way of making everyday food special and giving friends and family something beautifully home-made. From elderflower in spring and summer tomatoes, to autumn berries and winter vodkas, the recipes in this book will provide you with season after season of wonderful preserves. ...Show more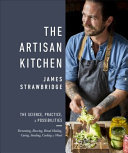 $49.99
AUD
Category: Preserving/Conserving/Curing/Fermenting
Reconnect with a more mindful way of cooking and spark your creativity. Giving a modern twist to age-old techniques, this book shows how to master 25 different cooking and preserving processes, from fermenting to cheese making, hot smoking to sourdough baking. Discover how to culture the perfect batch o f sweet-sour kombucha; make a fresh-tasting chutney; dry cure bresaola; create your own unique sourdough starter; and slow roast over an open wood fire. Be inspired to experiment with more than 150 recipe ideas. Embark on your next culinary adventure and revolutionize your enjoyment of food. Escape to The Artisan Kitchen. ...Show more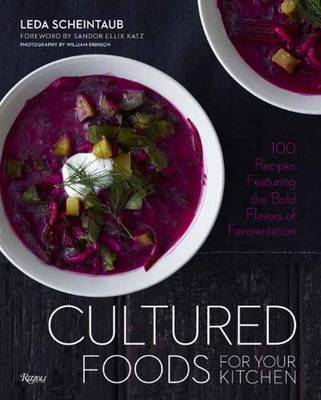 $45.00
AUD
Category: Preserving/Conserving/Curing/Fermenting
One hundred inspired recipes to enliven your cooking with pickles, yogurt, kombucha, and beyond. The Cultured Kitchen draws on the traditions of fermenting from around the world, offering inspiring ways to incorporate nutritional cultures into everyday cooking. Fermentation is a traditional means of pre serving the harvest, and today it is also prized for the range of flavours it creates: the spicy kick of kimchi, the cooling tang of yogurt, the refreshing effervescence of kombucha, and the umami depth of miso. Among the one hundred mouth-watering recipes are Buttermilk Avocado Shake, Cauliflower and Raisin Salad with Preserved Lemon Dressing, Zucchini Noodles with Miso Parmesan, Fried Rice with Kimchi and Bacon, and Coconut Sorbet. For those who cherish kitchen projects, this book shows how to make seven building-block ferments from scratch, but the recipes also use store-bought ferments as time-savers. This book offers readers new to fermenting plenty of entry points, while more accomplished cooks will find ideas for expanding their repertoires. Just as fermentation transforms food with a natural alchemy, The Cultured Kitchen opens up a whole new world of flavour in the kitchen. ...Show more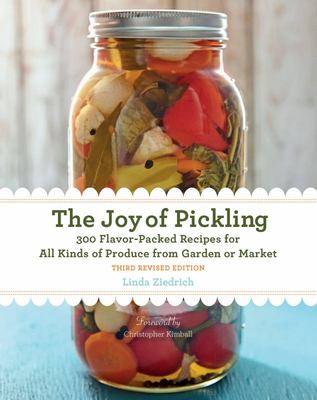 $27.99
AUD
Category: Preserving/Conserving/Curing/Fermenting
Whether you're making a pint of sauerkraut or a peck of pickled peppers, the Joy of Pickling provides all the tools for pickling success Putting up pickles is a time-honored technique for stretching the harvest and getting the most out of fresh produce. But pickling isn't just about preserving - it's a way of creating mouthwatering condiments and side dishes that add interest and variety to the table. Making these salty, sour, sweet, and tangy tidbits isn't hard - as long as you have this comprehensive volume to guide you. This new edition includes 50 new recipes, techniques for preventing yeast and mold growths on fermented pickles, as well as information on the science of pickling. Among the tempting treats you'll find inside: Lower East Side Full-Sour Dills, Cabbage and Radish Kimchi, Pickled Whole Watermelons, Quick Pickled Baby Corn, Cranberry Ketchup, Pickled Whole Cabbages, and much, much more. ...Show more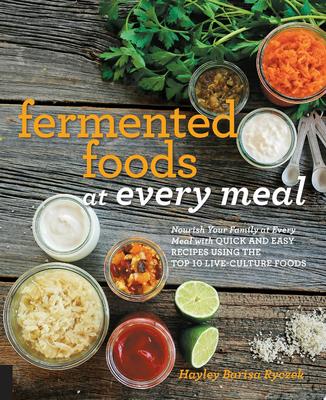 $29.99
AUD
Category: Preserving/Conserving/Curing/Fermenting | Series: At Every Meal Ser.
Now it's so easy to make fermented foods part of your diet! We live in a fermentation nation. Fermented foods like yogurt, sauerkraut, and kombucha are popular blog and diet staples, and rightfully so! They are loaded with nourishing probiotics, and they're downright delicious. While most people know th ey should be incorporating fermented foods into their diet, they're not sure how to consume them on a daily basis. Fermented Foods at Every Meal changes all that. Author Hayley Ryczek teaches the ins and outs of weaving fermented foods into breakfast, lunch, and dinner. This book introduces readers to: Yogurt Sauerkraut Kombucha Kefir Creme Fraiche Dried Fruit Chutney Fermented Ketchup Fermented Carrots Sweet Pickled Relish Sweet and Spicy Tomato Salsa Each chapter in Fermented Foods at Every Meal delves into one of these ten fermented foods and teaches readers how to make it at home. The book then guides readers through simple ways to use each live-culture powerhouse food, starting with simple recipes, such as Sweet Creme Grilled Peaches, and moving into more inventive eats that cross over with ferments from other chapters. In Fermented Foods at Every Meal, emphasis is put on retaining the probiotic and enzymatic qualities of these foods by not overheating them. After all, anyone can blend kefir into muffin batter and call it a kefir recipe, but the oven kills the properties of kefir that help you digest the meal you're eating, which was the whole point of consuming fermented food in the first place! This book's emphasis on informed, healthful eating, plus the range of recipes it offers, set Fermented Foods at Every Meal apart from any other book in its genre. Revolutionize your daily diet with these delicious probiotic powerhouse recipes! ...Show more