Falastin: A Cookbook
by Sami Tamimi; Tara Wigley; Yotam Ottolenghi (foreword)
$49.99
AUD
Category: Middle Eastern/Moroccan/Jewish
FALASTIN is a love letter to Palestine, the land and its people; an evocative collection of over 110 unforgettable recipes and stories from the co-authors of Jerusalem, Ottolenghi: The Cookbook and SIMPLE. Travelling through Bethlehem, East Jerusalem, Nablus, Haifa, Akka, Nazareth, Galilee and the West Bank, Sami and Tara invite you to experience and enjoy unparalleled access to Sami's homeland. As each region has its own distinct identity and tale to tell, there are endless new flavour combinations to discover. The food is the perfect mix of traditional and contemporary, with recipes that have been handed down through the generations and reworked for a modern home kitchen, alongside dishes that have been inspired by Sami and Tara's collaborations with producers and farmers throughout Palestine. With stunning food and travel photography plus stories from unheard Palestinian voices, this innovative cookbook will transport you to this rich and complex land. So get ready to laden your table with the most delicious of foods - from abundant salads, soups and wholesome grains to fluffy breads, easy one-pot dishes and perfumed sweet treats - here are simple feasts to be shared and everyday meals to be enjoyed. These are stunning Palestinian-inspired dishes that you will want to cook, eat, fall in love with and make your own. ...Show more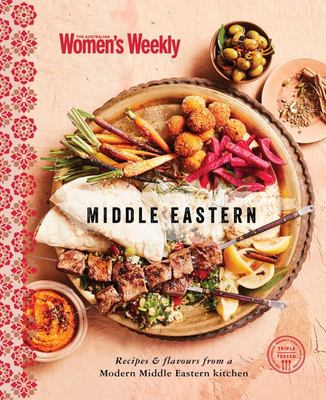 Middle Eastern
by The Australian Women's Weekly
$39.99
AUD
Category: Middle Eastern/Moroccan/Jewish
At the heart of Middle Eastern culture is a glorious cuisine coupled with a strong tradition of hospitality. Eating is a communal experience, and the table is covered with generous amounts of food for all to share. A typical meal starts with mezze plates of dips, olives, cheeses and breads. Grilled lamb and chicken are popular mains, as well as vegetables, rice dishes, fruit, nuts and more bread. This book captures the essence of Middle Eastern hospitality in every recipe. ...Show more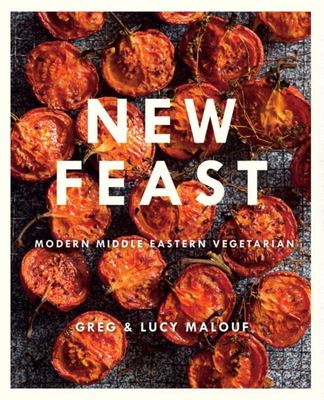 $29.99
AUD
Category: Vegetarian
RE-ISSUE WITH FRESH NEW COVER AND FLEXI FORMAT! The Middle East - from North Africa and Moorish Spain, through Turkey, Lebanon, Syria and Jordan to Iran and the Arabian Peninsula - has long had a vibrant tradition of home-style vegetarian cuisine - from their abundant fresh salads, dips and breads to a diverse collection of delicious and hearty main meals. Based on the freshest ingredients and cooked from the heart, Greg and Lucy Malouf's recipes are designed for sharing and enjoying in company. Their approach to vegetarian food comes from their love of traditional Middle Eastern flavour combinations and the importance of colour and texture. The recipes are new interpretations of Middle Eastern Food, inspired by the spirit of generosity and sharing that characterises the region. Think Glazed apple-raisin fritters, zucchini blossom and preserved lemon risotto with ricotta and parmesan or Griddled broccolini with almonds and harissa butter. With sections dedicated to butters and preserves, cooked vegetable dishes, dips and spreads, pickles and relishes, pastries, pastas, salads, grains and legumes  - this is a beautiful cookbook for anyone wanting to take vegetarian cuisine to new, flavoursome heights. Full of stunning photography of food and scenery, New Feast offers a rich and diverse compendium of recipes in a beautiful, cloth-bound package. ...Show more
Jerusalem
by Yotam Ottolenghi; Sami Tamimi
$49.99
AUD
Category: Middle Eastern/Moroccan/Jewish
Yotam Ottolenghi and Sami Tamimi are the men behind the bestselling Ottolenghi- The Cookbook. Their chain of restaurants is famous for its innovative flavours, stylish design and superb cooking. At the heart of Yotam and Sami's food is a shared home city- Jerusalem. Both were born there in the same yea r, Sami on the Arab east side and Yotam in the Jewish west. Nearly 30 years later they met in London, and discovered they shared a language, a history, and a love of great food. Jerusalem sets 100 of Yotam and Sami's inspired, accessible recipes within the cultural and religious melting pot of this diverse city. With culinary influences coming from its Muslim, Jewish, Arab, Christian and Armenian communities and with a Mediterranean climate, the range of ingredients and styles is stunning. From recipes for soups (spicy frikkeh soup with meatballs), meat and fish (chicken with caramelized onion and cardamom rice, sea bream with harissa and rose), vegetables and salads (spicy beetroot, leek and walnut salad), pulses and grains (saffron rice with barberries and pistachios), to cakes and desserts (cleme ...Show more
The Turkish Cookbook
by Musa Dagdeviren; Toby Glanville (By (photographer))
$65.00
AUD
Category: Middle Eastern/Moroccan/Jewish | Reading Level: 5 Cooking
The definitive cookbook of hearty, healthy Turkish cuisine, from the leading authority on Turkey's unique food traditions Vibrant, bold, and aromatic, Turkish food - from grilled meats, salads, and gloriously sweet pastries to home-cooking family staples such as dips, pilafs, and stews - is beloved aro und the world. This is the first book to so thoroughly showcase the diversity of Turkish food, with 550 recipes for the home cook that celebrate Turkey's remarkable European and Asian culinary heritage - from little-known regional dishes to those that are globally recognized and stand the test of time, be they lamb kofte, chicken kebabs, tahini halva, or pistachio baklava. ...Show more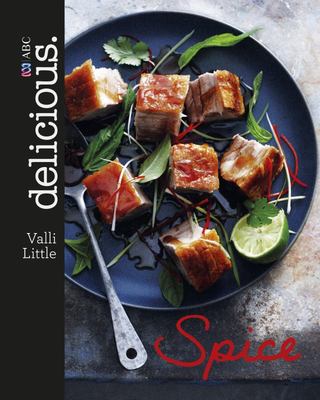 $19.99
AUD
Category: Middle Eastern/Moroccan/Jewish | Series: delicious.
This fabulous new series of small-format books is lovingly curated from the successful cookbook collection by bestselling author Valli Little and the team behind Australia's most trusted food magazine, ABC delicious. These three new books are packaged with the rich photography and beautiful design you h ave come to expect from the delicious. collection. Each contains 60 essential recipes, and is themed so you can choose the perfect gift or occasion: Indulge, for when only something sweet will do; Spice, to add a kick to your cooking; and Slow, so you can roast, bake, and savour spending time in the kitchen. And best of all, they're only bite-sized ... so you don't have to feel guilty about treating yourself to all three ...Show more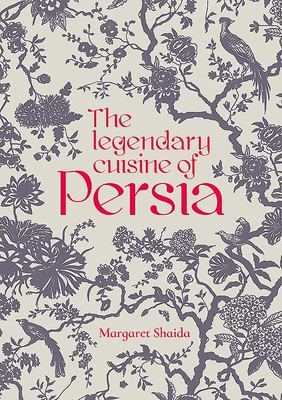 $69.99
AUD
Category: Middle Eastern/Moroccan/Jewish
The Legendary Cuisine of Persia is an original and fascinating cookery book which will provide stimulation to all the senses. The book won the Glenfiddich award and was first published by Grub Street in 2000, since when it has never been out of print, and is justly regarded as a classic. It is now re-is sued in an updated and revised edition with colour photographs throughout.Persian cooking is one of the oldest and greatest cuisines of the world. It is refined, sophisticated, subtle yet distinctive, elegant and varied. Fruits, nuts, herbs and spices are combined with rice, fish and meat in combinations whose ancient influence can be found in the cooking of the Middle East, Spain and India.Persian cuisine is perfectly suited to today's style of eating - many of the dishes are vegetarian, and the marriage of sweet and savoury, such as grains and pulses stewed with fruit and spices, make for unforgettable meals. The sweetmeats and pastries are especially mouthwatering. ...Show more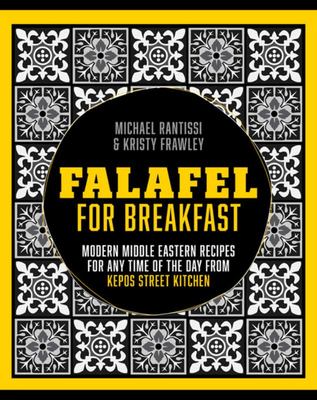 $49.99
AUD
Category: Middle Eastern/Moroccan/Jewish
130 accessible recipes that opens up a world of Middle Eastern flavours and ingredients for the contemporary home cook.
$55.00
AUD
Category: Middle Eastern/Moroccan/Jewish
This comprehensive cookbook captures the essence and flavors of Tel Aviv--one of the most food-obsessed cities in the Middle East and in the world. This book proves it: nowhere on the planet do you eat better than in Tel Aviv. This lavishly photographed cookbook focuses on the colorful streets of this M iddle Eastern city. Find recipes for Tel Aviv's unsurpassed fast food like hummus, falafel, shakshuka, and sabich, the popular Israeli sandwich. On these pages you'll also see dishes common to the city's infinite restaurants, where chefs make poetic use of the eating traditions of their immigrant population and Arab neighbors. The result of this creative freedom is a fusion kitchen without rules and taboos.   Nowhere is life celebrated more exuberantly than in Tel Aviv, the happiest and most progressive city in the Middle East. This coastal city is paradise on earth: great weather all year round, beautiful beaches, leading museums, unique architecture, and a flourishing economy. The inhabitants are handsome, young, and creative, and radiate an unbridled zest for life. This zest is captured in the incredible location photography throughout TLV.   This is a cookbook, narrative, and photo essay in one beautiful volume. One day with this book in your possession, and you'll be booking a ticket to TLV as soon as humanly possible. ...Show more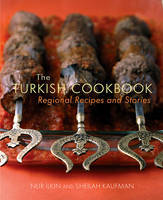 $49.95
AUD
Category: Middle Eastern/Moroccan/Jewish
Healthful and tantalizing, simple and delicious, Turkish cuisine is well on its way to becoming the next big trend in cooking. Turkey has made an enduring contribution to the worlds cuisine with its diverse and important gastronomic history and classicsimple yet rich in flavorscuisine. Turkish cuisine i s a mosaic, a colorful cuisine enriched by the recipes and techniques of many ancient culturesPhoenician, Hittite, Roman, Byzantine, Arab, Persian, Chinese, and Greekand the creativity of the cooks and the geography of the regionsthey lived in. Inspired by the best of regional cooking, this unique and masterful collection of recipes shares a rediscovery of timeless authentic, healthful, refreshing, and easy-to-prepare Turkish dishesfrom classics to lesser known family favorites, and even lost recipes. Using only the healthiest and freshest ingredientsfrom fresh fruits and yogurt to vegetables, fish, poultry, and meatthe regional recipes are cooked in an infinite variety of ways, with exciting flavor and texture combinations. Eggplant alone can be prepared in more than 40 different ways. In areas where fish, meat or poultry werent available, cooks created outstanding recipes that utilized grains, pulses, and vegetables. ...Show more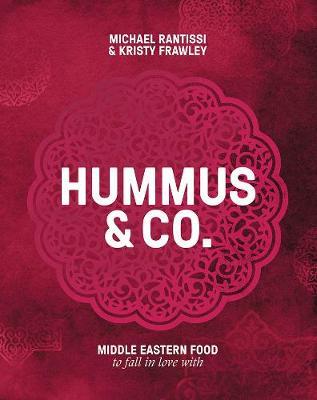 Hummus and Co
by Michael Rantissi; Kristy Frawley
$49.99
AUD
Category: Middle Eastern/Moroccan/Jewish
Let Hummus + Co invite you into its generous heart, full of love, laughter and great food for sharing with friends and family.
$55.00
AUD
Category: Middle Eastern/Moroccan/Jewish | Reading Level: 5 Cooking
SUQAR (which means 'sugar' in Arabic) shares the secrets of more than 100 sweet treats inspired by Middle Eastern flavours - ranging from puddings and pastries, to ice creams, cookies, cakes, confectionary, fruity desserts and drinks. The traditional time to eat sweets in the Middle East is not after m eals (when fruit is served) but at breakfast, with coffee in between meals or on religious holidays and special occasions. The repertoire of these dishes is vast and varied. In SUQAR, acclaimed chef Greg Malouf and writing partner Lucy Malouf share the best and most delectable sweet treats from the region (alongside some personal favourites and tried-and-tested creations from Greg's restaurant kitchens). The recipes merge the spices, flavours and scents of Greg's childhood with the influence of Greg's training in the West to create dishes in Greg's signature Modern Middle Eastern style. The book's ten chapters cover: Fruit; Dairy; Frozen; Cakes; Cookies; Pastries; Doughnuts, Fritters & Pancakes; Halvas & Confectionery; Preserves; and Drinks. Accompanied by beautiful photography and illustrations, SUQAR is a journey through the sweets of the Middle East. ...Show more