$29.99
AUD
Category: Raw food
Chef Matthew Kenney takes the raw food lifestyle to exquisite new heights in Everyday Raw Gourmet. Combining his love of art and his philosophy on food, Kenney creates recipes for outstanding raw food dishes that will titillate the tastebuds of all your guests. The recipes in Everyday Raw Gourmet span m any ethnicities, ... ...Show more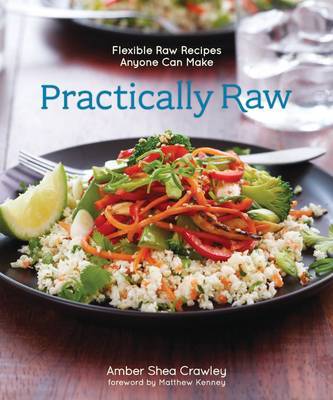 $24.95
AUD
Category: Raw food
Practically Raw is the revolutionary, flexible approach to enjoying raw foods at your own pace, in your own way, according to your budget and taste. Certified raw chef Amber Shea has designed these dishes to be made with ordinary equipment and ingredients and gives substitutions, cooking options and var iations for many recipes. Ideal for beginners as well as seasoned raw foodists, Practically Raw has something for everybody, whether you are exploring ways to improve your health and longevity, cope with food sensitivity, or lose weight. This innovative full-colour book provides a pantry guide, menus, money-saving and make-ahead tips, and nutrition information, as well as ingredient substitutions, variations and cooking method options so you can enjoy these dishes as raw or practically raw as you like. ...Show more
$39.99
AUD
Category: Gluten-free
Sophie Steevens shares her favourite plant-based recipes and describes how she reversed a serious autoimmune disease by eating a completely plant-based diet. Four years on, she has fully recovered, her family have also embraced this lifestyle and they are all thriving.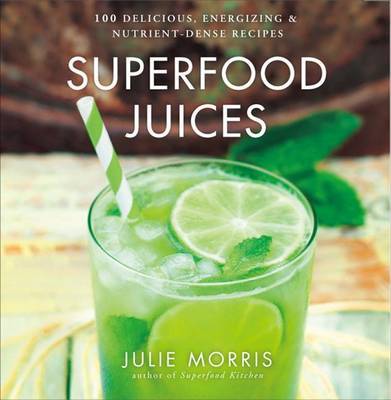 $21.99
AUD
Category: Raw food | Series: Superfood
Juice it up, and start glowing--inside and out! Julie Morris, author of the bestselling "Superfood Smoothies," serves up a fresh, ultra-healthy take on juicing with 100 flavorful recipes. Incorporating antioxidant- and vitamin-rich powerhouses such as acai, chia, ginger, and kale, these drinks cleanse, energize, and rejuvenate with every sip. Learn countless secrets that will take your juicing to the next level, with more healthy benefits and delicious rewards! ...Show more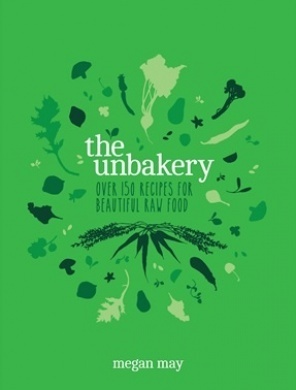 $45.00
AUD
Category: Raw food
Unbelievably delicious plant-based food. Unadulterated. Uncooked.The Unbakery is a treasure trove of over 150 ideas for raw plant-based food so delicious you won't miss that it's not cooked.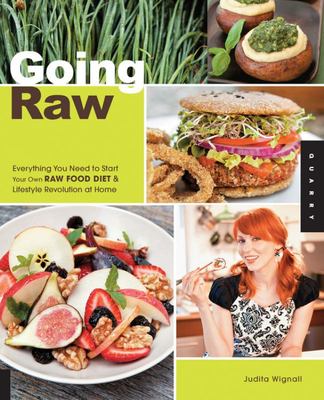 $35.00
AUD
Category: Raw food
Going Raw combines the beauty and flavor of a gourmet cookbook with everyday recipes that are practical for the real-world home chef. There are utilitarian books that offer a lot of great basics but do not illuminate the content with stylish and instructional photography. Going Raw promises the basics ( kitchen gear, pantry ingredients, how to plan your grocery shopping and menus, prep and storage techniques) and delivers delicious, simple recipes for the starter raw foodist. A 30 minute bonus DVD content features various food preparation techniques, finished presentations, and "raw food 101" lifestyle tips and advice as well. ...Show more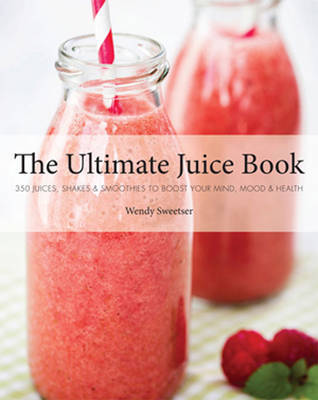 $24.99
AUD
Category: Raw food
With 450 recipes in a whopping 600 pages, this book has so much juicy (and slushy and smoothie) goodness! Drink up from morning till night, with breakfast ideas that go beyond orange juice; fizzy and fun party mocktails; junior choices kids will love (served with cool decorations); as well as healthy op tions, creamy indulgences, winter warmers, summer coolers, and more. Daily juice programs target health and diet and a three-day detox program makes cleansing your system simple! ...Show more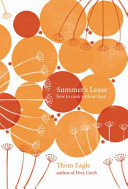 $39.95
AUD
Category: Writing/Reference/Essays
From the author of the Fortnum & Mason Debut Food Book of 2019, Summer's Lease looks at the cooking techniques we use instead of heat which, in letting us step away from the stove, lend themselves perfectly to summer eating: breaking, salting, souring and ageing. The long dog days of a tiring summe r are no time to be a cook. A few charred sardines are of course a wonderful thing, but there the grill sits, pouring out heat into the already-hot kitchen; anyone with any sense who wants charred sardines is somewhere close to the seaside.... It is a time when you might, if you weren't so hot, wonder what it means to cook at all. Is there cooking without fire...? We understand that when we say something is cooked, we mean it has been heated; but we also understand that a cook does much more than just cooking. The chopping, the beating, the marinating, the dressing ... What cooks do is best defined not by the word 'cooking', but by the idea of metamorphosis. Cooks transform ingredients.   Through recipes and meanderings, award-winning food writer Thom Eagle explores what it means to create dishes without a reliance on fire and flame, and offers a unique and tantalising glimpse inside the mind of a chef.        ...Show more
$29.99
AUD
Category: Raw food
The comprehensive handbook for dehydrating foods at home. Dehydrating is one of the most effective ways to preserve food for maximum nutrition at very low cost. Sales of dehydrators are soaring as many cooks reject the suspect ingredients in commercially prepared foods. Dehydrating with the recipes in t his book is one way to control all ingredients and please the whole family. Recipes for dried ingredients include herbs and seasonings, fruits, fruit leathers, vegetables and beef jerky. These nutritious ingredients are included in delicious recipes such as: Beef and potato stew Chicken pot pie Vegetable lasagna Zucchini and red pepper fritters Dried tomato and basil polenta Mushroom, herb and white wine sauce Strawberry rhubarb tarts. These recipes appeal to a wide array of tastes, feature contemporary ingredients such as whole grains and work equally well in a home kitchen, on an RV, on a boat or at a campsite. Recommendations for buying a dehydrator and storing dehydrated foods are also included. Easy-to-follow instructions with specific time guidelines and best practices and the latest data on food safety make this the ideal dehydrating guidebook and cookbook. ...Show more
$27.00
AUD
Category: Raw food
From one of America s foremost and pioneering juicing companies comes a beautifully illustrated guide to creating restorative and energizing juices and smoothies; as well as preparing nutrition-rich, blended superfoods. No matter where you fall on the Green Curve whether you are newly Juice Curious or a lready passionate about raw foods and pressed juices; and no matter what your diet goals are "The Juice Generation" offers the perfect juice and green foods regimen for you. Featuring more than 100 recipes, and illustrated with gorgeous full-color photography, "The Juice Generation" will help you find the perfect juice or smoothie. The book offers practical, down-to-earth instructions for making revitalizing and great-tasting fruit and vegetable juices, smoothies, and tonics, using easily sourced fresh ingredients and the latest information on superfoods. The book also contains a 3-day cleanse as well as juicing favorites from a great many celebrities, including: Martha Stewart, Gayle King, Naomi Watts, Michelle Williams, Blake Lively, Hilary Swank, Edward Norton, and Katie Couric. Enjoy health-boosting, spirit-lifting, gem-colored vegetable and fruit juices; thick, luscious smoothies; detoxing cleanses and elixirs; and mouthwatering, complete raw meals in a glass. This is your one stop for everything you need to become part of the Juice Generation. ...Show more
$32.99
AUD
Category: Raw food
Aaron Ash, the founder of Vancouver's beloved Gorilla Food cafe, has a passion for promoting personal and spiritual vitality. He combines science and philosophy in his menu creations, all of which are organic, vegan and raw. Now he has created the Gorilla Food recipe book so foodies can make his delicio us vegan meals at home. There are over 150 recipes of innovative meals that will satisfy vegans and non-vegans alike. Whether you're an animal rights supporter, or just love to eat delicious, healthy foods, you will be pleasantly surprised by these inventive recipes. ...Show more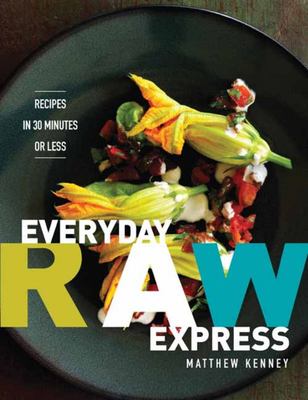 $27.99
AUD
Category: Raw food
Many readers love the benefits and philosophy behind eating raw food, but too often the recipes take hours--or even several days--to prepare. "Everyday Raw Express" offers delicious soup, smoothies, pastas, wraps, and more all prepared in 30 minutes or less.