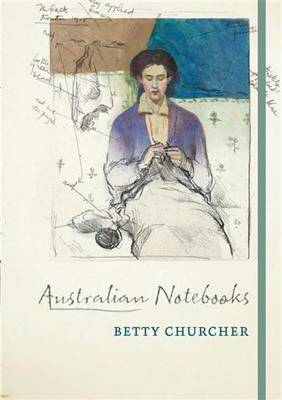 $44.99
AUD
Category: Art history
In Australian Notebooks, Betty Churcher revisits some of the artworks she most cherishes—a seminal Picasso, early works of the Heidelberg School, a striking portrait by Lucian Freud—and invites us to look afresh at the treasures that can be found in Australian galleries. Taking in the glorious work of A ustralian artists such as John Olsen, Arthur Boyd, and Sidney Nolan, as well as masterpieces by Paul Cézanne, Henri Matisse, and Giambattista Tiepolo, Betty draws out the particular charm and context of each piece through her own accomplished sketches. Interwoven with extraordinary stories—one canvas flew off the back of a truck on the Pacific Highway; another was imported from Imperial Russia, paid for with a briefcase full of cash—Betty's engaging insights bring the artworks to life. With gorgeous full-color reproductions, this is a book to turn to again and again for inspiration, solace, and delight. ...Show more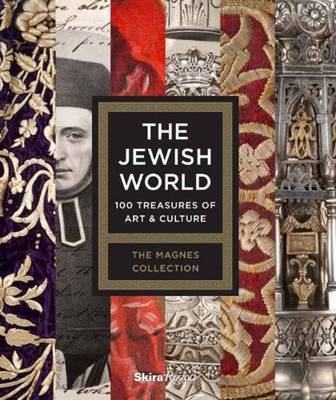 $85.00
AUD
Category: Art history
A fascinating survey of Jewish art and history from one of the most comprehensive Jewish collections. The Jewish World represents an overview of Jewish art that spans the multiple dimensions of Jewish life across the globe. Through beautiful photographs and insightful texts, this richly illustrated book brings to light masterpieces of Judaica and craftsmanship-from classical paintings to lush illuminations, from intricate silverwork to modernist sculpture-from The Magnes Collection, one of the world's largest and most preeminent collections of Jewish ceremonial, modern, and contemporary art, music, rare books, and manuscripts. With art hailing from India, Spain, Yemen, Germany, Tunisia, Turkey, Morocco, China, Russia, the United States, and other regions where Jews once lived or continue to live, the book gives insights into the richness and variety of Jewish cultures. The Magnes's sparkling new quarters, in a 25,000-square-foot building near the University of California, Berkeley, campus, make this important resource accessible as never before. ...Show more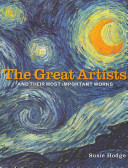 $39.95
AUD
Category: Art history
The Great Artists introduces readers to 100 of the world's most important artists, from the 13th century to the present, concentrating on their lives, works, ideas, influences, artistic development, contributions, creative output and where they fit in history. Concise and readable, The Great Artists is an interesting, informative and authoritative history of 700 years of fine art for the general reader. Writing with verve and passion, Susie Hodge presents, in chronological order, elegant and often affectionate biographical profiles of 100 of the greatest artists in the history of art. The biographies not only describe the life, development and creations of each artist, but also set these visual composers and their compositions within a broader historical and cultural context. Furthermore, shortlists of 'must-see' masterpieces for each artist give the reader all the information they need to appreciate and understand great art. From the great artists of the high renaissance art to the Dutch maters, and from the rococo and neoclassical movements of the 18th century to romanticism, modernism and contemporary art, the lives of the great artists are as varied and multifaceted as the works of creative genius they produced. A selection of featured artists includes: Mantegna, El Greco, Pissarro, Turner, Seurat, Bellini, Caravaggio, Leighton, Constable, Mucha, Botticelli, Rubens, Manet, Ingres, Klimt, Bosch, Gentileschi, Degas, Géricault, Munch, da Vinci, Poussin, Whistler, Corot, Kandinsky, Grünewald, Velazquez, Homer, Hiroshige, Matisse, Dürer, Rembrandt, Cézanne, Delacroix, Mondrian, Michelangelo, Steenwyck, Monet, Millet, Malevich, Raphael, de Hooch, Rodin, Courbet, Klee, Titian, Vermeer, Renoir, Bouguereau, Marc, Holbein, Canaletto, Gauguin, Rossetti, Picasso, Bronzino, Hogarth, van Gogh, Millais, Hopper. ...Show more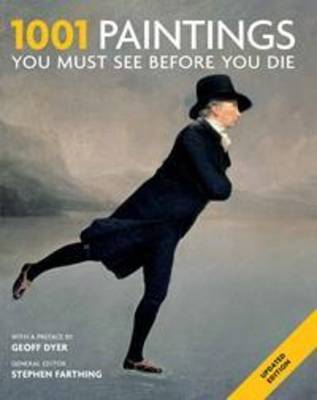 $39.99
AUD
Category: Art history
1001 Paintings You Must See Before You Die is the essential visual reference to the most sensational paintings around the world.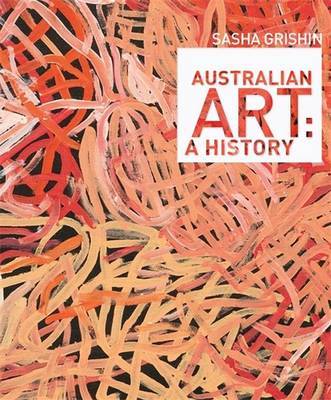 $175.00
AUD
Category: Art history
Sasha Grishin is a leading Australian art historian, art critic and curator who has published some twenty books and over two thousand articles on various aspects of art. This book is his magnum opus, a comprehensive and definitive history of Australian art. Lavishly illustrated and meticulously research ed, Australian Art: A History provides an overview of the major developments in Australian art, from its origins to the present. The book commences with ancient Aboriginal rock art and early colonialists' interpretations of their surroundings, and moves on to discuss the formation of an Australian identity through art, the shock of early modernism and the notorious Heide circle. It finishes with the popular recognition of modern Indigenous art and contemporary Australian art and its place in the world. A major emphasis is placed on the art of the past fifty years, when both Indigenous and non-Indigenous Australian art have received widespread international acclaim. All major expressions of visual culture in Australia are addressed, including painting, sculpture, graphic arts, photography, applied arts, installation art and digital art. ...Show more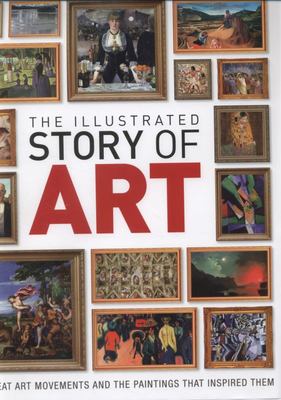 $49.99
AUD
Category: Art history
Great art movements and the paintings that inspired them. The Illustrated Story of Art is an innovative approach to understanding the history of art, from cave painting to the modern day, with pivotal works of art examined in the context of history, culture and the lives of their creators. This invaluab le art reference book reveals the creative impulse behind every major art movement, from the Renaissance to Surrealism and abstract to pop art, with a visual timeline to show famous paintings and key events. Turning-point paintings that triggered movements are identified and explained as well as the influences behind the famous artworks such as technical advances, admired techniques of earlier artists, and changes in society. So you'll learn why Boudin's Beach Scene inspired the impressionist movement and why Monet's Grainstacks defined it. Vivid images of artistic masterpieces from each style and a glossary of terms make this an indispensable work of reference. Covering the evolution of each major art genre as well as featuring the famous paintings that ignited new artistic movements, The Illustrated Story of Art presents the history of art in a visually stunning way, that is perfect for art-lovers, exhibition-goers and anyone who appreciates great art. ...Show more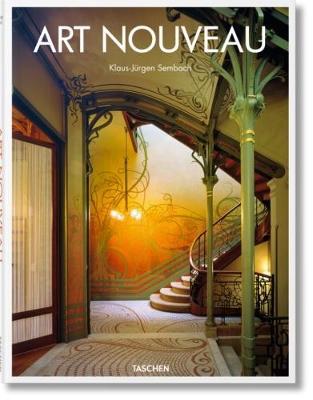 Art Nouveau
by Klaus-Jürgen Sembach
$55.00
AUD
Category: Art history
Organic reform: Reactionary tendrils, flowers, and flowing linesFor a fruitful period between the 1880s and the First World War, European and North American culture deferred to nature. With a symphony of flowing lines and organic shapes, Art Nouveau ("New Art") inflected architecture, design, painting, graphic work, applied arts, and illustration.Art Nouveau was deliberately nouveau. With a spirit of willful reform, its practitioners sought to distance themselves from the imitative historicism that characterized much 19th-century art and replace it with undulating, decorative qualities. Turning to vine tendrils, flowering buds, and bird feathers as ornamental reference, they pursued not only a linear freedom but also liberation from the weight of artistic tradition and expectation.At the same time, Art Nouveau followed the example of the earlier English Aesthetic and Arts and Crafts movements to reject established hierarchies of artistic practice, to emphasize a return to handcraftsmanship, and to synthesize artistic media and practices into a Gesamtkunstwerk, or total work of art. In this, as in its turn to nature, Art Nouveau is often seen as an aesthetic response to the Industrial Revolution, a recoil from the mass-produced and mechanic, and an elevation of the human hand and wonders of the great outdoors.This fresh TASCHEN edition considers Art Nouveau as a broad historical phenomenon with distinct local features. We consider the style's wider artistic, economic, and political circumstances, as well as its particular flavor in such hubs as Vienna, Glasgow, Munich, Weimar, and Chicago. Outstanding proponents such as Victor Horta, Antoni Gaudi, and Charles Rennie Mackintosh are featured in connection with the cities of their greatest activity. The result is a vivid portrait of the age and a movement that is as much entrenched in our imagination of the fin de siecle as it is in the trajectory of modernism. ...Show more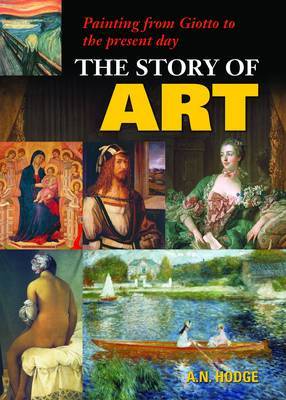 $32.95
AUD
Category: Art history
From the glories of the High Renaissance in Italy to the emotional visions of the Romantics, and from the groundbreaking techniques of the Impressionists to the radical canvases of the Abstract Expressionists, this book provides a fascinating look at the major movements in the history of western paintin g. ...Show more
$27.99
AUD
Category: Art history
An updated version of the classic volume on the beauty of things imperfect, impermanent, and incomplete.
Art as Therapy
by Alain de Botton; John Armstrong; Alain Botton
$24.95
AUD
Category: Art history | Reading Level: General Adult
" What is art's purpose? In this engaging, lively, and controversial new book, bestselling philosopher Alain de Botton and art historian John Armstrong propose a new way of looking at familiar masterpieces, suggesting that they can be useful, relevant, and - above all else - therapeutic for their viewe rs. De Botton argues that certain great works offer clues on managing the tensions and confusions of everyday life. Chapters on Love, Nature, Money, and Politics outline how art can help with these common difficulties - for example, Vermeer's Girl Reading a Letter helps us focus on what we want to be loved for; Serra's Fernando Pessoa reminds us of the importance of dignity in suffering; and Manet's Bunch of Asparagus teaches us how to preserve and value our long‐term partners. Art as Therapy offers an unconventional perspective, demonstrating how art can guide us, console us, and help us better understand ourselves. " ...Show more
$39.99
AUD
Category: Art history
Written by an international team of artists, art historians and curators, this absorbing and beautiful book gives readers unparalleled insights into the world_s most iconic artworks. Art: The Whole Story traces the development of art period by period, with the illustrated text covering every genre, from painting and sculpture to conceptual art and performance art. Cultural timelines are there too, to help to the reader with historical context. Masterpieces that epitomize each period or movement are highlighted and analysed in detail. Everything from use of colour and visual metaphors to technical innovations is explained, enabling you to interpret the meanings of world-famous masterpieces _ Mughal miniatures; Japanese prints in the 19th century; the colour theories behind Seurat_s remarkable La Grande Jatte; and why Picasso_s Les Demoiselles d_Avignon was so shocking in its day. ...Show more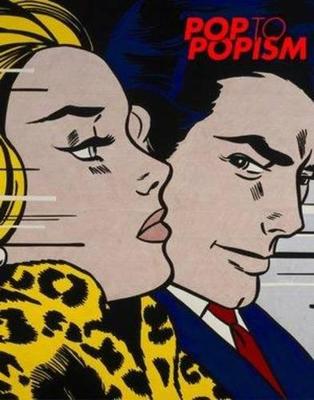 $55.00
AUD
Category: Art history
From the emergence of pop art in the 1950s through to its reinvented forms in the 1980s, Pop to popism explores the dynamic engagement of art with popular culture. Drawn from major public and private collections around the world, Pop to popism includes 195 works by 73 artists including pivotal works by artists such as Blake, Lichtenstein, Warhol, Richter and Hockney.Beginning with early pop art in the United Kingdom, Europe and America, it proceeds through the key years of high or classic pop in the 1960s and early 1970s including a substantial Australian component; and finishes with a new generation of artists who began exhibiting in the late 1970s with works dating up to 1990. Edited by Wayne Tunnicliffe and Anneke Jasperswith essays by Michael Desmond, Anneke Jaspers, Chris McAuliffe, Justin Paton, Ann Stephen and Wayne Tunnicliffe ...Show more