$49.95
AUD
Category: Australian art
Art Me Gallery invites you to fall in love with the amazingly talented Australian artists that grace our country. No matter what medium you prefer, there are an abundance of Australian artists to admire. Whether your love of art is for Australian landscapes, urban/industrial, abstract, portraiture, deco rative or controversial, we feature Australian artists who have created beautiful works for you to enjoy. Discover a plethora of Amazing Australian Artists showcased in the pages of this book. ...Show more
$125.00
AUD
Category: Australian art | Series: Bay Art Ser. | Reading Level: good-very good
The third in our "Bay Art Revival" series, this edition of Russell Drysdale has been fully revised to integrate the paintings into the body of the text and includes a new introduction by author Lou Klepac, written to put Drysdale's iconic paintings into a contemporary context. This book traces the caree r of the unusual and remarkably gifted Drysdale, discussing both the sources of his inspiration and the scope of his achievement. It features more than 150 colour plates that illustrate the work of this popular and significant Australian artist. ...Show more
Cape Arid
by Philippa Nikulinsky & Alex Nikulinsky
$65.00
AUD
Category: Australian art
Husband-and-wife team Philippa and Alex Nikulinsky travel into isolated outback regions, often staying for months at a time, to paint the Australian bush. Cape Arid National Park is a fascinating and remote area on the far south-eastern coast of Western Australia. Braving howling winds, grit, sleet, 43- degree heat and thousands of flies, the Nikulinskys travel rough sandy tracks to be rewarded by shimmering seas, islands and unique flora and fauna. In Cape Arid, the Nikulinskys share the privilege of their experiences through finely detailed botanical watercolours, sweeping black-and-white landscapes and an intimate written record of their journeys. ...Show more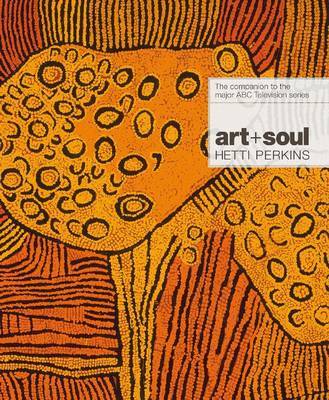 $89.99
AUD
Category: Australian art
The lavishly illustrated art + soul is the companion book to the prime-time ABC TV series by the same name. Over the last thirty years, a magical flowering of Aboriginal art has occurred in Australia, captivating viewers around the world with astonishingly powerful artworks, and creating a new art movem ent that could not have been imagined in the 1970s. Hetti Perkins, who stars in the series, takes readers on a personal journey of discovery into a world of ideas and the imagination of leading Aboriginal artists around Australia. She travels from the startlingly beautiful landscapes of remote Arnhem land to Sydney and from saltwater country to the desert heartlands of Central Australia. Art + Soul includes more than 200 artworks and photography from director Warwick Thornton, awarded the Camera D'or at Cannes for Samson and Delilah. ...Show more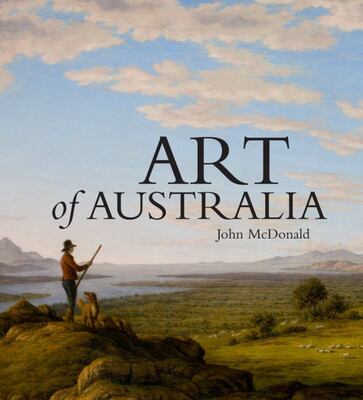 $125.00
AUD
Category: Australian art
In this first volume of a brilliant new history of Australian art, John McDonald, the highly-regarded art critic of the Sydney Morning Herald, takes us from the times of pre-history, settlement and exploration, to the end of the colonial era. In the first comprehensive overview of the field since the 19 60s, McDonald reassesses the reputations of many leading artists, and links their achievements with the broader patterns of social history and ideas. Along with in-depth discussions of major works, the narrative teems with characters and anecdotes from the era of the First Fleet to that of the Australian Impressionists. The story of Australian art is told in a more vivid and engaging style than ever before, in a lavishly illustrated book destined to take its place as the definitive work on the subject. ...Show more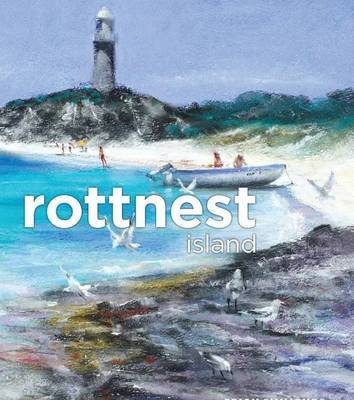 $35.00
AUD
Category: Australian art
Situated off the cost of Perth in Western Australia, Rottnest Island has been a popular local vacation destination for many years. This book by award-winning artist Brian Simmonds features 70 beautiful, original watercolors and oils, as well as poetry and prose from well-known Australian writers.
$44.99
AUD
Category: Australian art
In the 1990s Betty Churcher drew her way around the galleries of the world as she arranged artwork loans for blockbuster exhibitions at the National Gallery of Australia. In 2014 she discovered a sketchbook she had forgotten and decided to create a final companion volume to her bestselling Notebooks ser ies. She wrote the manuscript in six months, but died shortly after completing it. A prize-winning artist in her own right, Betty's sketches were inspired by works of some of the biggest names in art: Leonardo da Vinci, Michelangelo, Rubens and Vermeer through to Picasso, C zanne, Monet and Duchamp. Betty's sketches and notes bring their artworks to life as she explores the stories of how they were created and reveals each artist's influences. As in the bestselling Notebooks and Australian Notebooks, The Forgotten Notebook showcases Betty Churcher's greatest talents: championing art and sharing the excitement of discovering meaning in the great artworks of the world. ...Show more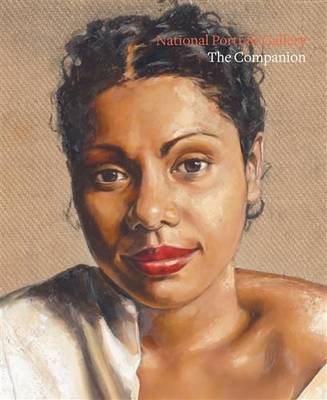 Companion
by National Portrait Gallery Canberra
$34.95
AUD
Category: Australian art
The Companion is the ultimate record of the National Portrait Gallery's outstanding collection, serving the collection's purpose - to assist Australian's understand their identity, history, culture, creativity and diversity. The Companion is a fine object, a good read, a reference work, and appealing to all. The Companion is not just an anthology of significant faces, but a detailed, lively compendium documenting the history of portraiture and the various ways - formal or informal, public or private, doting or irreverent - in which the genre has been explored in Australia. Works of art from recent years in The Companion include portraits in new media: Warwick Thornton's 2013 portrait of musician Paul Kelly, and David Rosetzky's video depiction of actor Cate Blanchett. There are so many more ...reflecting, reminding, inspiring Australians. ...Show more
Tom Roberts
by National Gallery of Australia
$69.95
AUD
Category: Australian art | Reading Level: near fine
This publication accompanies the exhibition Tom Roberts at the National Gallery of Australia, Canberra and discusses Tom Roberts's life and work and provides details on individual iconic works by Roberts from around Australia. The essays explore among other things Roberts relations with other artists, i n particular McCubbin and Streeton who had very different places in his life and art. They also look at the seminal influence of Whistler, Manet and Velasquez on his work - as well as artists such as Bastien Lepage and Courbet. They also look at his preference for pink tones in his early work and pastel blue and green in his later work. Importantly, this publication includes Roberts's highly popular national narratives such as Shearing the rams 1888-90, A break away! 1891, The golden fleece 1894 and Bailed up 1895. It includes eight of Roberts's panel portraits, 'Familiar faces and figures' from the late 1890s. And shows Roberts's mastery of the art of pastel portraiture with a group of his pastels from this period. ...Show more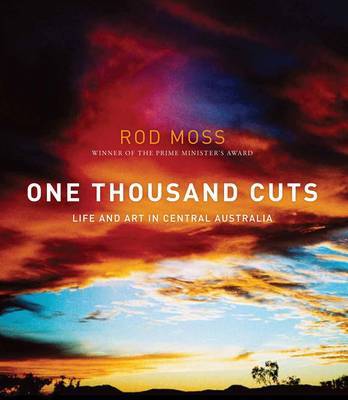 $59.95
AUD
Category: Australian art
Thirty years ago Rod Moss made his home in the stark beauty of Australia's Centre. Since then, his place in Alice Springs and the traditional lands of the Arrernte has been deepened by his enduring intimacy with the families of Whitegate camp on the town's eastern fringe. In this frank and powerful illu strated memoir, Moss gently uncovers the places where his own family and art intersect with the lives of those in the Whitegate mob. The closely connected Hayes, Johnson, Ryder and Neil families consider Moss one of their own and, through them, Moss shows us the majesty of the land, the necessity of story, the intensity of kin, the madness of violence, the tenderness of friendship, and the rhythm of grief. One Thousand Cuts continues where Moss's highly acclaimed first book, The Hard Light of Day, left off - this time in pictures as much as words. Through Moss's moving stories and his stunning paintings and photographs, we share in and celebrate his everyday life with the Whitegate mob, including their fight for a standard of living that is basic to most Australians. ...Show more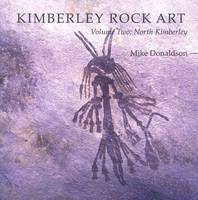 $130.00
AUD
Category: Australian art
Rock art of the vast Kimberley region. A comprehensive introduction covering early descriptions of the art and brief summaries of archaeology, geology, and the importance of past sea-level changes.