$90.00
AUD
Category: Art galleries/museums, collections | Reading Level: 4 non fiction
Ben Quilty has worked across a range of media including drawing, photography, sculpture, installation and film. His works often respond to social and political events, from the current global refugee crisis to the complex social history of Australia; he is constantly critiquing notions of identity, patr iotism and male rites of passage. Quilty is a past winner of the Archibald Prize for portraiture, the National Self-portrait prize, and the Doug Moran National Portrait Prize. This rich and comprehensive collection of his work from the past two decades is accompanied by essays from Lisa Slade and Justin Paton. ...Show more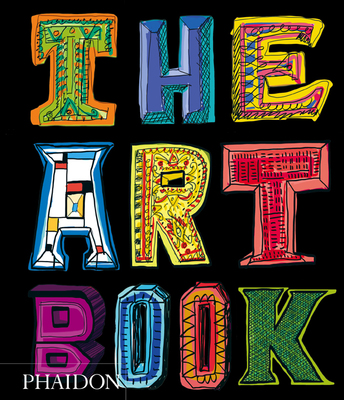 $49.95
AUD
Category: Art galleries/museums, collections
The Second Edition of The Art Book is a substantially expanded and updated version of the hugely successful original. Introducing 100 new artists selected from all periods and from across the globe, the new edition includes for the first time leading figures from the fields of photography and performanc e art. Works and text entries for a selection of artists from the original have also been updated. Winner of the Illustrated Book of the Year award in 1994, The Art Book has been an outstanding success and has become a well-known landmark in the art book world. Now published in over 20 different languages and in mini, midi and hardback formats, it has received rave reviews from numerous newspapers and magazines and has made many appearances on the bestseller lists. Complemented by The 20th Century Art Book, The American Art Book, and now The 21st Century Art Book, its unique approach brings art alive. An A-Z guide to the greatest painters and sculptors from medieval to modern times, it debunks art-historical classifications by throwing together brilliant examples of all periods, schools, visions and techniques. Each artist is represented by a full-page color plate of a definitive work, accompanied by explanatory and illuminating information on the image and its creator. Glossaries of artistic movements and technical terms are included, making this a valuable work of reference as well as a feast for the eyes. By breaking with traditional classifications, The Art Book represents a fresh and original approach to art: an unparalleled visual sourcebook and a celebration of our rich and multia?faceted culture. ...Show more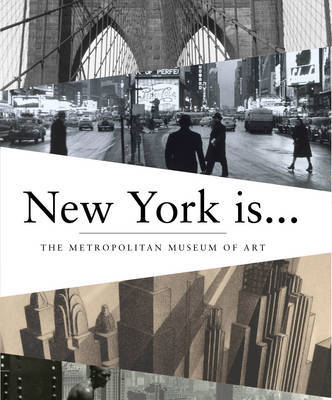 New York is...
by Metropolitan Museum of Art
$24.95
AUD
Category: Art galleries/museums, collections
What is New York in the eyes of artists? This engaging book from the Metropolitan Museum of Art offers myriad answers to that question, pairing selected works in the museum's collection with simple, concise observations. The Flatiron Building is shape; the Empire State Building is line. Washington Squar e Park is joyous; Times Square is spectacle. Among the enduring images are paintings by Edward Hopper, Stuart Davis, Winslow Homer, Jacob Lawrence and Charles Demuth; photographs by Walker Evans, Berenice Abbott, Alfred Stieglitz, Garry Winogrand and Cindy Sherman and drawings, lithograph and posters. Some of the words and images speak to our experiences of the city while others relate to a point of view expressed by the artist. All are simple reflections that encourage readers to observe, to think and to develop their own definitions of this endlessly fascinating metropolis. ...Show more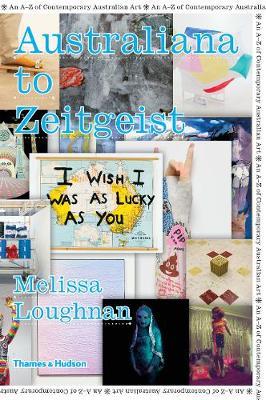 $49.99
AUD
Category: Art galleries/museums, collections
Many critics have traditionally dismissed Australian art as derivative. Australiana to Zeitgeist offers an immersive look at a new breed of early career Australian artists proving them wrong. Championing underrepresented and often, unrepresented up-and-comers, it delves into the various themes shaping t he Australian psyche and showcases not only contemporary artists, but artists who are making work that is new and relevant. From a range of disciplines and working across multiple mediums, these rising stars are making waves here and offshore and setting the direction for generations to follow. From Australiana to Zeitgeist with Kitsch, Land Art and Xerox in between, this book brings together the work of 78 dynamic Australian artists you need to know, now. ...Show more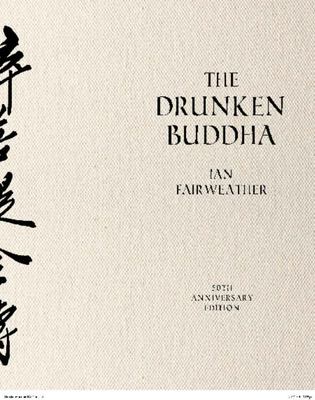 $49.95
AUD
Category: Art galleries/museums, collections
In 1965, UQP first published Ian Fairweather's The Drunken Buddha. His iconic translation of an ancient Chinese novel, illustrated with his paintings, was praised by scholars and readers alike. Fairweather was fascintated by Chinese calligraphy and possessed great knowledge of popular Buddhism; his tran slation retains the spirit of both the original work and popular Chinese literature in general. This new edition celebrates Fairweather's creative legacy; and the classic tale of Buddhist monk Chi-Tien, often drunk and irreverent but nonetheless considered a saint, continues to resonate. ...Show more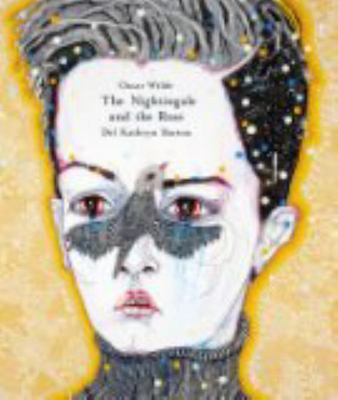 $79.95
AUD
Category: Art galleries/museums, collections
THIS 9 PAGE ARTICLE WAS EXTRACTED FROM THE BOOK: Best Known Works of Oscar Wilde, by Oscar Wilde. To purchase the entire book, please order ISBN 076613010X.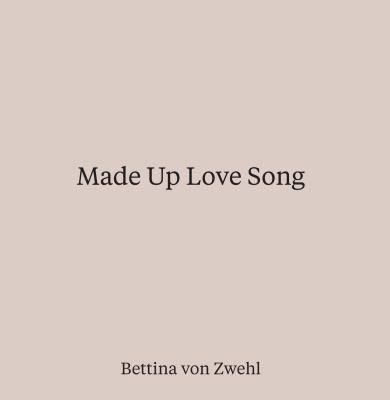 $21.99
AUD
Category: Art galleries/museums, collections
Made Up Love Song documents a new work by internationally acclaimed artist Bettina von Zwehl - a captivating series of 34 miniature photographic portraits that record her evolving relationship with sitter Sophia, a V&A gallery assistant. These intimate and beautiful portraits are presented together here for the first time, with an introductory essay by photography curator David Chandler that discusses the philosophy and history of portraiture, as well as von Zwehl's inspiration from the V&A's extensive collection - from Hans Holbein the Younger to John Burrell. Published to accompany the display of this arresting photographic series, Made Up Love Song is an elegantly produced study of von Zwehl's methodology and sensibilities, and an introduction to the practice of an innovative contemporary artist. ...Show more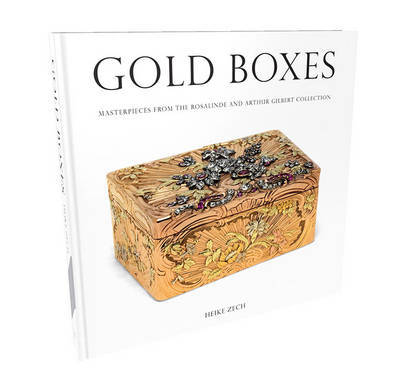 $21.99
AUD
Category: Art galleries/museums, collections
This book is a precious small volume on precious small boxes. Most of them were used to hold snuff, powdered tobacco, and were meant to be looked and admired from a close-up. These miniature masterpieces were a key accessory for every stylish man and woman in the eighteenth century. They reflect the cul ture and fashion of the period. Gold is the defining material of the fifty masterpieces presented here. Therefore the most surprising aspect for those first encountering such pieces is not only the variety of forms and decoration, but also the materials of these boxes, from porcelain to precious stones, enamel and mother-of-pearl. Echoing the shape of a gold box the volume features some of the most beautiful boxes in the famous collection of Sir Arthur Gilbert and his first wife Rosalinde. The collector couple ran a fashion business in London before moving to Los Angeles in 1949. Their passion for elegance, colour, beauty and craftsmanship is palpable in every single box. Gold Boxes explores the culture of the snuffbox for everyone intrigued by the period, its art and fashion, or rich symbolism. ...Show more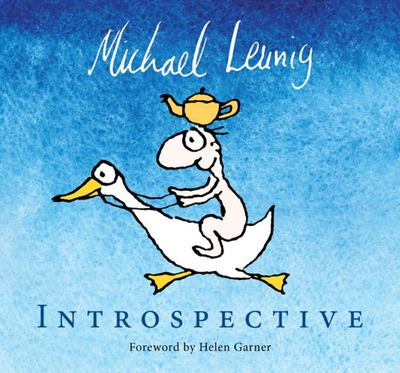 $25.00
AUD
Category: Art galleries/museums, collections
Collection of images selected for an exhibition of Leunig's paintings and satirical cartoons at the National Gallery of Victoria. Foreword by Helen Garner and comments by the artist, the selection contains the signs of struggle, normally etched out in the printing process.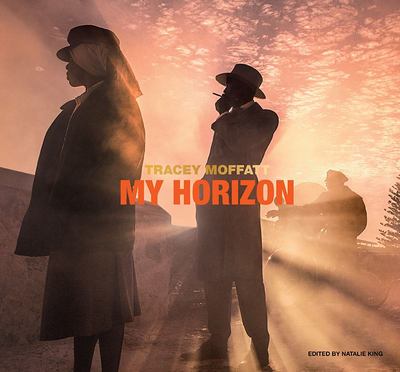 $49.99
AUD
Category: Art galleries/museums, collections | Reading Level: General Adult
Tracey Moffatt is arguably Australia's most successful artist. She has exhibited in galleries and museums around the world and is the recipient of the International Center of Photography's 2007 Infinity Award for Art. My Horizon is the first book on this esteemed artist in ten years. With all new work, including large-scale photography and film, this publication situates Moffatt's work in the international arena as an artist who consistently takes the tempo of our times.Moffatt has created highly stylized narratives and montage to explore a range of themes, including the complexities of interpersonal relationships, the curiousness of popular culture, and her own deeply felt childhood memories and fantasies.My Horizon will present a compendium of texts that reflect on the artist's highly political and personal fictions, allowing readers to ponder what might be over the horizon. Contributing authors include Germano Celant, Adrian Martin, Moira Roth, Susan Bright, Djon Mundine, Alexis Wright, and Romaine Moreton. ...Show more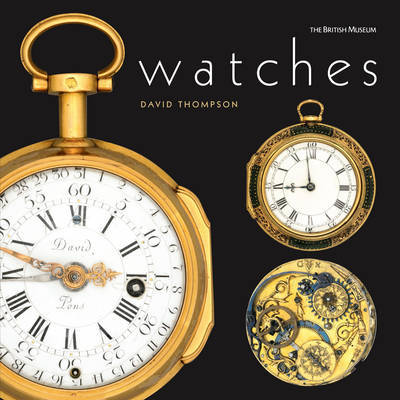 Watches
by David Thompson
$35.00
AUD
Category: Art galleries/museums, collections
The British Museum watch collection is unsurpassed anywhere in the world, and tells the story of the watch which spans an incredible 500 years. Within the collection are examples ranging from sixteenth-century early stack freed watches made in south Germany to exquisite decorative watches of the sevente enth century. Everyday watches from the eighteenth century and precision-made chronometers from the eighteenth and nineteenth centuries are included, as are examples from the modern era. All the major makers of Europe and America will be represented, including Thomas Tompion, whose reputation stretched far and wide even in his own time, and the Swiss-born Abraham Louis Breguet, who lived and worked in Paris supplying the best that money could buy to the crown heads and aristocratic families of the western world. In contrast to the high precision of the horological giants, the Museum has a growing collection of wristwatches, including those with automatic winding systems. There are also extensive collections of pin-pallet lever watches made for the mass market during the nineteenth and twentieth centuries by companies such as Waterbury and Ingersoll. The collections are brought up to the minute with the inclusion of early examples of electro-mechanical watches and the quartz revolution. ...Show more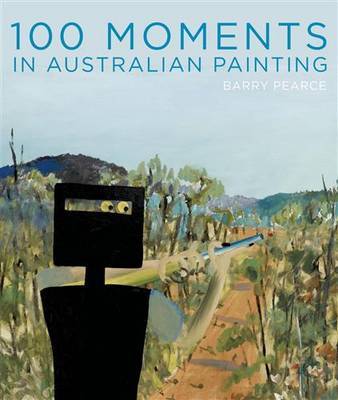 $49.99
AUD
Category: Art galleries/museums, collections
What makes a painting endure and resonate through time? What makes a masterpiece? Highly respected art curator Barry Pearce provides a personal tour of 100 of his favourite Australian paintings from the walls and vaults of the Art Gallery of New South Wales. Pearce profiles works from the most famous na mes in Australian art, including Tom Roberts, Frederick McCubbin, Grace Cossington Smith, Sidney Nolan, Margaret Preston, Fred Williams, Brett Whiteley and Ben Quilty. He reveals intriguing stories behind some of Australia's best-loved paintings and uncovers lesser-known gems along the way. ...Show more