$22.99
AUD
Category: Colouring/Drawing
Get lost in your creativity with 365 Days of Drawing, a thoughtful and inspiring art journal designed to help you carve out moments of self-expression. Lorna shows you that drawing does not have to be scary - it can be done with any materials, in any color, in any style and can be done anywhere.   Eac h activity has been given a loose category: imagination, tutorial, relaxation, color theory, and observational, so that you can practice a broad range of drawing skills. Each 'theme' is designed to expand your creative skills and spark the artist within. With helpful prompts and pages that encourage you to try new materials to draw with, 365 Days of Drawing is guaranteed to stir your imagination and put a little creativity into every single day. ...Show more
$19.99
AUD
Category: Colouring/Drawing
This stunning new colouring book by Johanna Basford takes readers on a inky quest through an enchanted forest to discover what lies in the castle at its heart. As well as drawings to complete, colour and embellish, there are hidden objects to be found along the way including wild flowers, animals and bi rds, gems, lanterns, keys and treasure chests. Beginning at the entrance to the forest, the journey progresses through woodland, rocky caves and tree-lined mazes, over streams and a waterfall, across the trees tops, to finally reach the castle. Also hidden throughout the book are nine symbols. Readers must find all the symbols to unlock the castle door at the end of the quest and discover what lies within. PAGE COLOUR MAY VARY SLIGHTLY. This title is printed using paper from more than one source. This means that, while paper quality and thickness is consistent from copy to copy, page colour may vary; for example one copy of this book may have pages that are a slightly deeper cream colour than another copy. ...Show more
$19.95
AUD
Category: Colouring/Drawing | Reading Level: Children's - Grade 3-4, Age 8-9
Good news for all SECRET GARDEN fans All editions of SECRET GARDEN now feature thicker and heavier paper stock, fighting bleed-through from ink pens.   Experience the phenomenon that has sold 11 million copies worldwide and launched the coloring craze for adults.   This beautiful and interactive col oring book features delicate and highly detailed pen-and-ink illustrations--all waiting to be brought to life with color. As added entertainment, tiny garden creatures are hidden on the pages, waiting to be found, and a key and index are included in the back. The book's cover and jacket are also colorable.   Appealing to all ages, SECRET GARDEN is the original and first book by Johanna Basford. ...Show more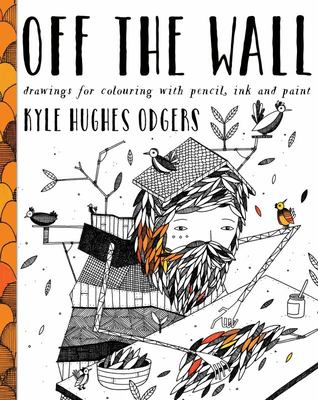 $14.99
AUD
Category: Colouring/Drawing
Adult colouring books are taking the world by storm, but why restrict yourself to pretty when you can create cool? Kyle Hughes-Odgers brings a hip new aesthetic to the stress-relieving pleasures of colouring in. This quirky book of pattern and illustration for pencil, pen or paint makes this a pastime t hat is anything but childish. ...Show more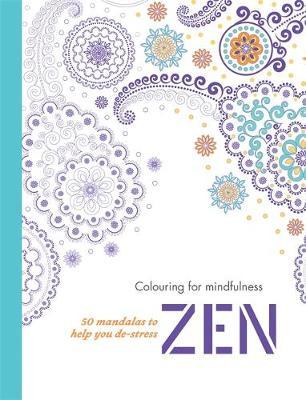 $9.99
AUD
Category: Colouring/Drawing | Series: Colouring for Mindfulness Ser.
Mandalas are traditionally used to help focus attention during meditation. In this notebook you will find 50 traditional and contemporary mandalas to colour in as you wish. There are absolutely no rules - you can choose any combination of colours you like. As you concentrate on the simple action of col ouring in, you will find your mind clearing and stress disappearing. ...Show more
$27.99
AUD
Category: Colouring/Drawing
An easy-to-follow, yet comprehensive beginner's guide to drawing .   In The Complete Guide to Drawing for Beginners, experienced art instructor Yoshiko Ogura explains the basics of pencil drawing through a series of lessons that provide insights on artistic composition, simulating highlights and shado ws, depicting realistic forms, rendering texture and creating a sense of depth in your artwork. At the beginning of the book, she provides you with all the information you need to get started--what materials to buy, how to prepare your work surface, pencils and erasers--even how to sit correctly when drawing.   Once you know these, Ogura provides a series of easy and clear step-by-step lessons showing you how to draw simple objects while gaining an understanding of the essential concepts of perspective, how to convey hard and soft surfaces and textures, composition and balance. From here, you progress to more complex shapes and objects including landscapes and portraits of people and animals, as she explains all the additional concepts needed to draw these realistically.   This book teaches you how to draw the following interesting subjects: Simple forms (an apple, a milk carton, an egg, a mug) Hard & soft surfaces (a cloth, a loaf of bread, a stone, a book) Transparent objects (water droplets, a glass) Complex objects (a pumpkin slice with seeds and pulp, a sunflower) Human figures (hands, portraits) Landscape (trees, buildings) Animals (a cat, a parakeet) Still life (fruit, flowers) Plus, many other inspirational examples and ideas By the end, all your drawings will begin to look impressively polished and realistic As you work through the lessons, you'll master all the skills and knowledge that seasoned artists demonstrate in their work. ...Show more
$19.99
AUD
Category: Colouring/Drawing | Series: Millie Marotta Ser.
A rich collection of Millie's best brilliant beasts from her five bestselling colouring books: Animal Kingdom, Tropical Wonderland, Wild Savannah, Curious Creatures and Beautiful Birds and Treetop Treasures. A menagerie of animals that dazzle with their presence or sometimes because of their cleverness and ability to carve out a life in a hazardous world - but all brilliant beasts. From the amazing giraffe to the astute anteater, from the proud lion to the slow but thoughtful sloth. This bumper edition has 120 illustrations that showcase the most wondrous creatures in Millie's inimitable decorative style. With 8.5 million books sold, Millie Marotta is one of the most popular colouring book illustrators in the world. This is an essential edition for all Millie Marotta fans, and for those looking to discover her much-loved illustrations for the first time.   ...Show more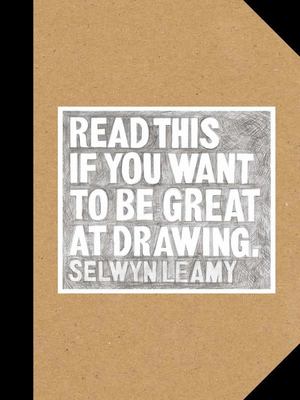 $27.99
AUD
Category: Colouring/Drawing | Series: Read This Ser.
This book demystifies the art and practice of drawing. Through fifty drawings by great masters past and present, the techniques and ideas behind their master sketches will put you on the path to making your own great drawings.   The entries also feature exercises with step-by-step instructions as well as simple diagrams providing further visual explanation to the jargon-free discussion.   For aspiring artists of all ages and abilities, Read This if You Want to Be Great at Drawing will motivate and strengthen your drawing talent. ...Show more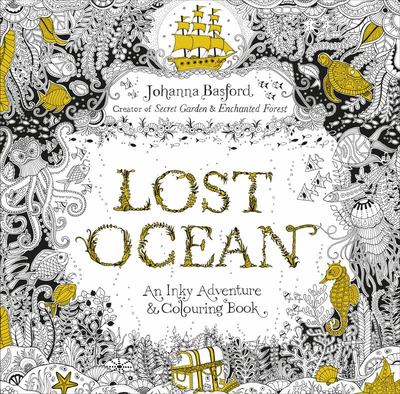 $24.99
AUD
Category: Colouring/Drawing
This is a beautiful new colouring book that takes you on a magical journey beneath the waves, from the creator of the worldwide best-sellers, Secret Garden and Enchanted Forest. With Lost Ocean, Johanna Basford invites colour-inners of all ages to discover an enchanting underwater world hidden within th e depths of the sea. With intricate pen and ink illustrations to complete, colour and embellish, readers will meet shoals of exotic fish, curious octopi and delicately penned seahorses, visit coral reefs and barnacle-studded shipwrecks, and discover intricate shells and pirate treasure. Secret Garden and Enchanted Forest fans and newcomers alike will delight in this creative journey into an inky new world. ...Show more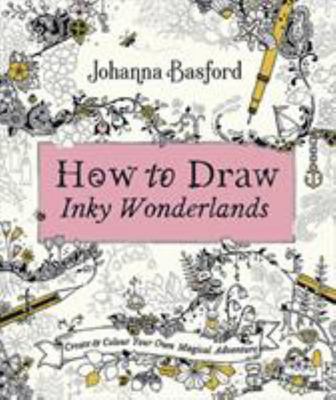 $24.99
AUD
Category: Colouring/Drawing
Unleash your inner artist and learn to draw with 'queen of colouring' Johanna Basford. In this beautiful, accessible guide Johanna shares the fun, simple, no-skills-needed secrets to creating your own flora, fauna and fantasies inspired by her bestselling and beloved colouring books. With step-by-step exercises, inspiring prompts and plenty of pages to colour, let your creativity run wild. How to Draw Inky Wonderlands invites you to develop your personal drawing style and master creating marvellous creatures and landscapes using only the pen or pencil in your hand and the wildest reaches of your imagination. ...Show more
$27.99
AUD
Category: Colouring/Drawing | Series: Almost Everything Ser.
Whether you want to draw creatures, clothing, kites, or someone doing a handstand, How to Draw Almost Everything Volume 2 is the ultimate reference for anyone who loves to draw!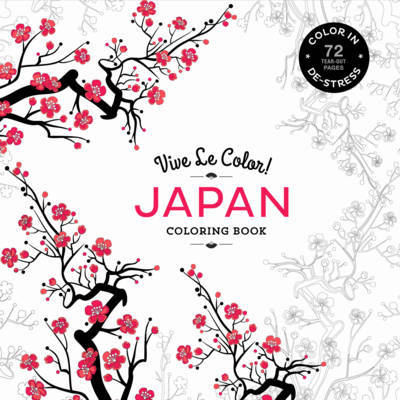 $14.99
AUD
Category: Colouring/Drawing | Series: Vive le Color!
Whether you want to unplug completely or be creatively engaged while commuting or watching TV, this adult coloring book offers 72 pages of beautiful and meditative designs inspired by Japanese motifs. Top-bound coloring pad is perfect for the right- and left-handedDetachable sheets make it easy to displ ay your finished work or share pages at coloring parties72 illustrations are printed single-sided on high-quality paper that is suitable pencils, markers, and watercolorsCompact size is great for travel, and a smaller page is less time-consuming to completePad has a thick backer board so that you can color with the book on your lapThe "Vive Le Color!" collection includes: "Vive Le Color! Africa" (Adult Coloring Book) ISBN 9781419722523"Vive Le Color! Arabia" (Adult Coloring Book) ISBN 9781419722530"Vive Le Color! Butterflies" (Adult Coloring Book) ISBN 9781419719806"Vive Le Color! Energy" (Adult Coloring Book and Pencils) ISBN 9781419720529"Vive Le Color! Flowers" (Adult Coloring Book) ISBN 9781419722547"Vive Le Color! Harmony "(Adult Coloring Book and Pencils) ISBN 9781419720536"Vive Le Color! India" (Adult Coloring Book) ISBN 9781419719820"Vive Le Color! Japan" (Adult Coloring Book) ISBN 9781617691812"Vive Le Color! Mandala" (Adult Coloring Book) ISBN 9781419722554"Vive Le Color! Meditation" (Adult Coloring Book and Pencils) ISBN 9781419722868"Vive Le Color! Peace" (Adult Coloring Book and Pencils) ISBN 9781419722875"Vive Le Color! Serenity" (Adult Coloring Book and Pencils) ISBN 9781419720543"Vive Le Color! Vitality" (Adult Coloring Book and Pencils) ISBN 9781419720550" ...Show more