$22.99
AUD
Category: Colouring/Drawing
Get lost in your creativity with 365 Days of Drawing, a thoughtful and inspiring art journal designed to help you carve out moments of self-expression. Lorna shows you that drawing does not have to be scary - it can be done with any materials, in any color, in any style and can be done anywhere.   Eac h activity has been given a loose category: imagination, tutorial, relaxation, color theory, and observational, so that you can practice a broad range of drawing skills. Each 'theme' is designed to expand your creative skills and spark the artist within. With helpful prompts and pages that encourage you to try new materials to draw with, 365 Days of Drawing is guaranteed to stir your imagination and put a little creativity into every single day. ...Show more
$14.99
AUD
Category: Colouring/Drawing
From the author of the global bestseller Secret Garden (over 12 million copies sold ) Discover a whole new way to color with this small-scale, pocket-sized edition of Johanna Basford's bestseller Enchanted Forest. Sharpen your pencils for this mini inky adventure created in beautifully detailed, intrica te pen-and-ink illustration, all ready for you to bring to life with color. Printed on ivory paper with lay-flat binding allowing for a smooth and seamless colouring experience. It also features two brand-new illustrations. ...Show more
$39.99
AUD
Category: Colouring/Drawing
The long-awaited follow-up to the beloved bestseller Drawing on the Right Side of the Brain - with new insights about creativity and our unique way of seeing the world around us
$19.99
AUD
Category: Colouring/Drawing | Series: Millie Marotta Ser.
Go into the woods with Millie Marotta The New York Times bestselling artist has created a stunning coloring book filled with forest-dwelling creatures.   In the sixth installment of her wildly popular coloring book series, Millie Marotta takes us through the woodlands of the world. More than 90 intricat e drawings of beautiful forest-dwelling creatures will delight colorists and spark their creativity. Millie's enticing flora and fauna include an adorable napping fox, little owl, Japanese pygmy woodpecker, peacock, badger, and polecat, along with whimsical ginkgo leaves, blossoming flowers, and tropical seeds and fruits that spill invitingly across the pages. ...Show more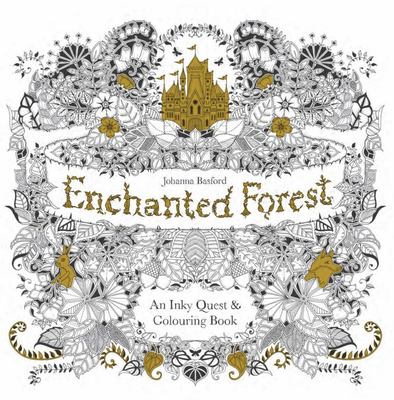 $19.99
AUD
Category: Colouring/Drawing
This stunning new colouring book by Johanna Basford takes readers on a inky quest through an enchanted forest to discover what lies in the castle at its heart. As well as drawings to complete, colour and embellish, there are hidden objects to be found along the way including wild flowers, animals and bi rds, gems, lanterns, keys and treasure chests. Beginning at the entrance to the forest, the journey progresses through woodland, rocky caves and tree-lined mazes, over streams and a waterfall, across the trees tops, to finally reach the castle. Also hidden throughout the book are nine symbols. Readers must find all the symbols to unlock the castle door at the end of the quest and discover what lies within. PAGE COLOUR MAY VARY SLIGHTLY. This title is printed using paper from more than one source. This means that, while paper quality and thickness is consistent from copy to copy, page colour may vary; for example one copy of this book may have pages that are a slightly deeper cream colour than another copy. ...Show more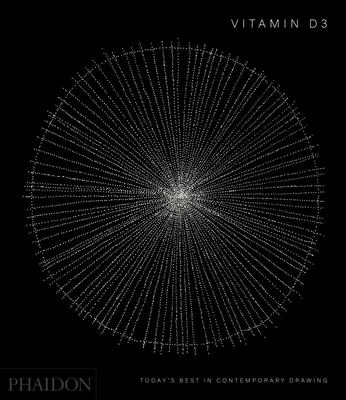 $100.00
AUD
Category: Colouring/Drawing
The latest instalment of this indispensable survey of contemporary drawing, chosen by the world's leading art expertsOver the past 50 years, drawing has been elevated from a supporting role to a primary medium, ranking alongside painting as a central art form. Since the publication of Vitamin D (2005) a nd D2 (2013), contemporary artists have continued to explore drawing's possibilities - from intimate to large-scale works, in a diversity of mark-making processes and materials. Vitamin D3 showcases more than 100 such artists, nominated by more than 70 international art experts.The more than 70 nominators include: Iwona Blazwick, Louisa Buck, Mark Coetzee, Thelma Golden, Laura Hoptman, Geeta Kapur, Pablo Le n de la Barra, Christine Macel, Kate Macfarlane, Hans Ulrich Obrist, and Zoe Whitley.The more than 100 artists include: Miriam Cahn, Robert Crumb, Tom Friedman, Tania Kovats, Claudette Johnson, Rashid Johnson, Otobong Nkanga, Toyin Ojih Odutola, Deanna Petherbridge, Christina Quarles, Qiu Zhijie, Nathaniel Mary Quinn, Wael Shawky, Emma Talbot, and Johanna Unzueta. ...Show more
$19.95
AUD
Category: Colouring/Drawing | Reading Level: Children's - Grade 3-4, Age 8-9
Good news for all SECRET GARDEN fans All editions of SECRET GARDEN now feature thicker and heavier paper stock, fighting bleed-through from ink pens.   Experience the phenomenon that has sold 11 million copies worldwide and launched the coloring craze for adults.   This beautiful and interactive col oring book features delicate and highly detailed pen-and-ink illustrations--all waiting to be brought to life with color. As added entertainment, tiny garden creatures are hidden on the pages, waiting to be found, and a key and index are included in the back. The book's cover and jacket are also colorable.   Appealing to all ages, SECRET GARDEN is the original and first book by Johanna Basford. ...Show more
$29.99
AUD
Category: Papercraft
If you want to discover the fun of collage then this fabulous book is the perfect kit. Highly respected and successful collage artist Maria Rivans has gathered hundreds of beautiful, quirky, and downright daft images, and they're all here for you to cut out and stick. Flowers, birds, cats, and butterfl ies can be combined with buildings, eyes, moustaches, and men in dubious pants to create extraordinary original artworks and talking pieces! With an introduction to collage styles and tips on techniques, this is an ideal activity for young and old, and the book is a perfect gift or self-purchase for anyone seeking arty fun and a great deal of sticky silliness! ...Show more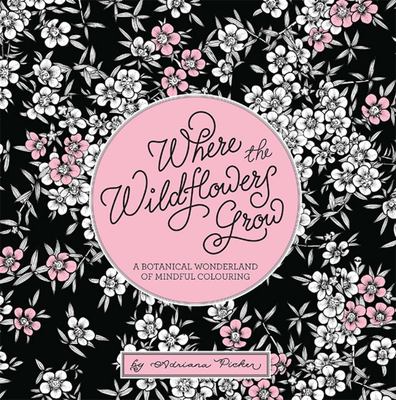 $19.99
AUD
Category: Colouring/Drawing
Tiptoe through the wildflowers to discover a world of intricate botanical illustrations, courtesy of botanical master, Adriana Picker. These unique Australian floral shapes are beautifully rendered on the page, allowing you to sit back and immerse yourself in nature as you enjoy the therapeutic benefits of this popular artistic pastime. ...Show more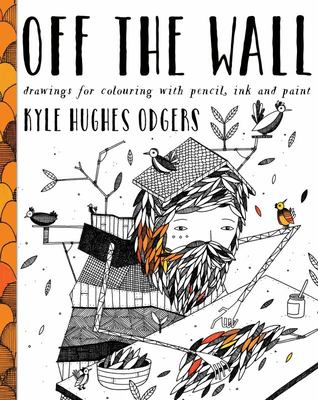 $14.99
AUD
Category: Colouring/Drawing
Adult colouring books are taking the world by storm, but why restrict yourself to pretty when you can create cool? Kyle Hughes-Odgers brings a hip new aesthetic to the stress-relieving pleasures of colouring in. This quirky book of pattern and illustration for pencil, pen or paint makes this a pastime t hat is anything but childish. ...Show more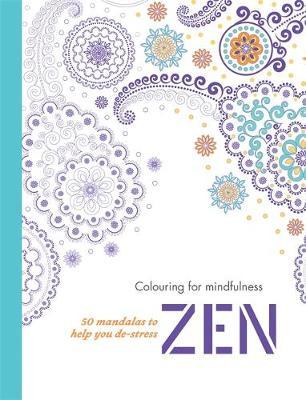 $9.99
AUD
Category: Colouring/Drawing | Series: Colouring for Mindfulness Ser.
Mandalas are traditionally used to help focus attention during meditation. In this notebook you will find 50 traditional and contemporary mandalas to colour in as you wish. There are absolutely no rules - you can choose any combination of colours you like. As you concentrate on the simple action of col ouring in, you will find your mind clearing and stress disappearing. ...Show more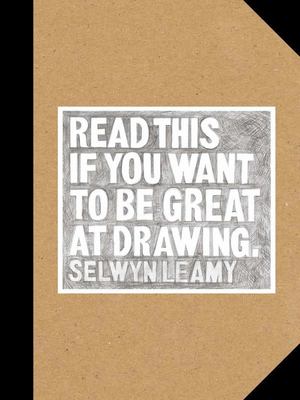 $27.99
AUD
Category: Colouring/Drawing | Series: Read This Ser.
This book demystifies the art and practice of drawing. Through fifty drawings by great masters past and present, the techniques and ideas behind their master sketches will put you on the path to making your own great drawings.   The entries also feature exercises with step-by-step instructions as well as simple diagrams providing further visual explanation to the jargon-free discussion.   For aspiring artists of all ages and abilities, Read This if You Want to Be Great at Drawing will motivate and strengthen your drawing talent. ...Show more