$29.99
AUD
Category: Famous artists | Series: The\Short Story Of Ser.
The Short Story of Women Artists tells the full history - from the breakthroughs that women have made in pushing for parity with male artists, to the important contributions made to otherwise male-dominated artistic movements, and the forgotten and obscured artists who are now being rediscovered and rea ssessed.   Accessible, concise, and richly illustrated, the book reveals the connections between different periods, artists, and styles, giving readers a thorough understanding and broad enjoyment of the full achievements that female artists have made. ...Show more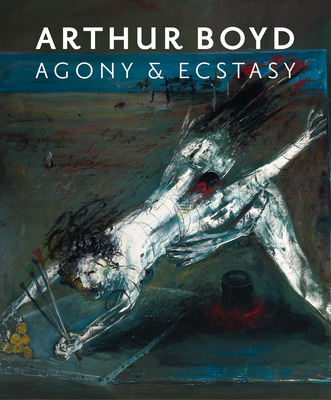 $59.95
AUD
Category: Famous artists
Arthur Boyd - Agony and Ecstasy is a major exhibition of Boyd's art including more than 100 works across diverse media: paintings, prints, drawings, ceramic tiles and sculptures, and tapestries. This publication provides the opportunity to contemplate a number of works that have never or rarely been pre viously exhibited, and to rediscover Boyd as you have never seen him before. ...Show more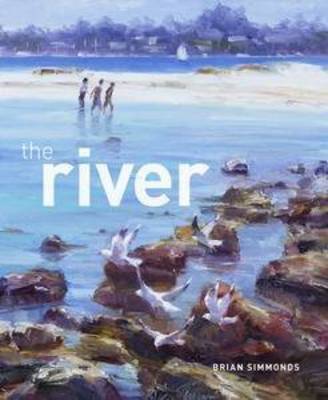 $35.00
AUD
Category: Famous artists
Award-winning artist Brian Simmonds brings Australia's waterways to life with his oils and mixed media colour paintings and sketches. Over ninety beautiful illustrations accompany uniquely local poetry and prose from well-known writers such as John Kinsella, T A G Hungerford and Elizabeth Jolley. The pe rfect contemporary souvenir book that captures the spirit of the Australian shoreline. ...Show more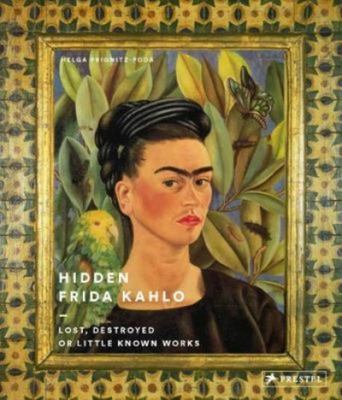 $90.00
AUD
Category: Famous artists
In this fascinating look at over 180 "hidden" images Helga Prignitz-Poda, one of the world's leading authorities on the Mexican artist, pulls back the curtain on masterpieces that rarely, if ever, see the inside of an exhibition or gallery. Illustrated with stunning reproductions of works that Prignitz- Poda has discovered over the course of her career, this book helps expand our knowledge and understanding of this hugely popular artist. Arranged chronologically, the works include those Kahlo completed in her youth, works from her travels to America, paintings she made as an instructor in Mexico City, and a number of still-lifes from the last phase of her career. From largely unknown images, such as embroidery stitched at the age of five and doodles on love letters to her boyfriend Alejandro, to well-known works such as My Birth (1932), now owned by Madonna, and Remembrance of the Open Wound, which was destroyed in a fire, these "hidden" artworks create an invaluable resource for Frida Kahlo scholars and will be treasured by the painter's many fans. ...Show more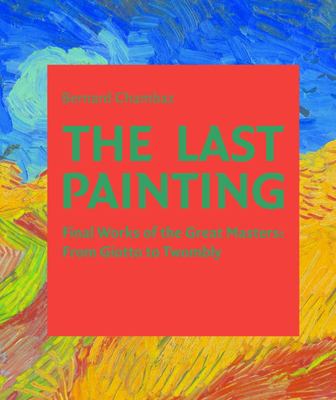 $69.99
AUD
Category: Famous artists
- A collection of 100 final paintings from 100 deceased artists, with accompanying biographies and thought-provoking text - Features a diverse range of artists, from Bosch, Rubens, and Fragonard, to Hopper, Mondrian, and Kahlo - Generates a fascinating discussion about the relationship between art and d eath There are no rules, and even less justice. Death takes everyone without discrimination. Sometimes it is accidental - like Signorelli, who fell from scaffolding. Sometimes it is expected, as with the diabetic Cezanne, who wrote "I am old, sick, and I swore to die while painting." But often, researching a painter's death is an easier task than determining which of their works is truly their 'last'. Paintings tend to be dated by year and not month, inciting much debate among art historians. This book embraces this ambiguity, studying 100 examples of works that lay completed for several years, or were left unfinished on the easel, or were finished post-mortem by a friend's grieving hand. The Last Painting collects 100 terminal paintings from 100 artists, including Dal , Manet, Toulouse-Lautrec, Degas, Goya, Pollock, Rembrandt, Dix, Bonnard, Titien, and many more. Each picture gives us a glimpse into the painter's mind. Did they know death was coming? Did they paint with denial, or acceptance? Did they return to a favorite subject, or decide to embark on a new, original project while they still had time? A poetic and thought-provoking book, The Last Painting is a sensitive exploration of the relationship between art and death. ...Show more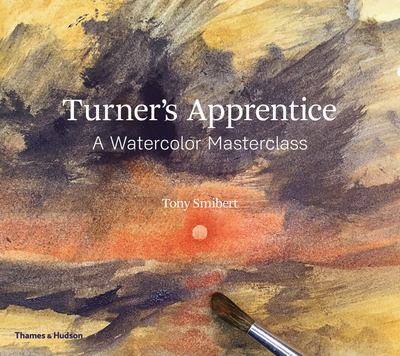 $35.00
AUD
Category: Famous artists
How can a modern painter go about learning the techniques and methods of a longdead master? Drawing on years of research and practice, this book shows you how. Tony Smibert brings us a virtual 'apprenticeship', sharing a method and approach of his own that emulates Turner and yet is contemporary, origin al and innovative. Smibert is known for watercolours inspired by Turner and the golden age of British watercolour (1750-1850). His method of painting in Turner's style, informed by a fifty-year journey into non-Western painting cultures, ingeniously draws together ideas and principles from East and West to bring out an entirely new perspective on Turner's practice. A working manual for artists, the book brings together elements of practice from historic masters including Leonardo, Claude Lorraine and Monet as well as Turner. This is a book for anyone aspiring to learn from any master, explaining the practice and philosophy of traditional apprenticeship from the point of view of diverse models. Even to those who may never paint, Turner's Apprentice offers a tantalizing glimpse of the thrill of painting and learning, and an inspiring tool for art appreciation. ...Show more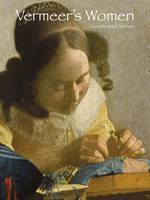 $39.95
AUD
Category: Famous artists
Centring on the extraordinary "Lacemaker" from the Musee du Louvre, this beautiful book investigates the subtle and enigmatic paintings by Johannes Vermeer that celebrate the intimacy of the Dutch household. Moments frozen in paint that reveal young women sewing, reading or playing musical instruments, captured in Vermeer's uniquely luminous style, recreate a silent and often mysterious domestic realm, closed to the outside world, and inhabited almost exclusively by women and children. Three internationally recognized experts in the field explain why women engaged in mundane domestic tasks, or in pleasurable pastimes such as music making, writing letters, or adjusting their toilette, comprise some of the most popular Dutch paintings of the seventeenth century. Among the most intriguing of these compositions are those that consciously avoid any engagement with the viewer. Rather than acknowledging our presence, figures avert their gazes or turn their backs upon us; they stare moodily into space or focus intently on the activities at hand. In viewing these paintings, we have the impression that we have stumbled upon a private world kept hidden from casual regard. The ravishingly beautiful paintings of Vermeer are perhaps the most poetic evocations of this secretive world, but other Dutch painters sought to imbue simple domestic scenes with an air of silent mystery, and the book features also works by some of the most important masters of seventeenth-century Dutch genre painting, among them Gerard ter Borch, Gerrit Dou, Pieter de Hooch, Nicolaes Maes, and Jan Steen. ...Show more

$180.00
AUD
Category: Famous artists
Oxyrhynchus is a city in upper Egypt that was established in 332 BC and is considered one of the most important archaeological sites ever discovered. Saville references the layer upon layer of discoveries at Oxyrhynchus in her new body of work, the final effect being a mysterious narrative of layered bo dies and images. The dozen new works presented are a combination of oil, charcoal, and pastel on canvas and a combination of landscape and figures weaving throughout each other. ...Show more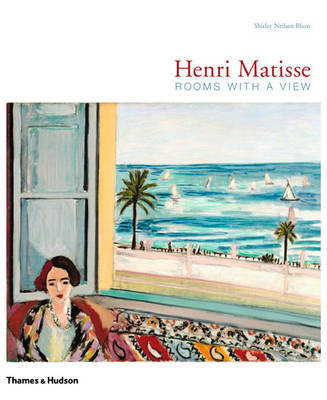 $90.00
AUD
Category: Famous artists
This book brings together for the first time the rich collection of Matisses paintings of interiors and windows. The distinguished art historian Shirley Blum analyses more than fifty works, from the early painting "Studio Under the Eaves" (1901-02) to the great stained glass window at the "Chapel of the Rosary in Vence" (1947-51). With perceptive text and scores of luscious illustrations, "Rooms with a View" reveals the key role of the window in Matisses oeuvre. ...Show more
Rembrandt
by Tancred Borenius
$190.00
AUD
Category: Famous artists | Series: Phaidon Classics
Rembrandt van Rijn (1601-69) was one of the greatest masters of northern Europe, whose works contributed to the fantastically creative Dutch Golden Age of the seventeenth century. His supreme empathy for the human condition, exhibited in his portraits, self-portraits and genre paintings, have made him o ne of the best loved painters of the last four centuries. Reviving a much beloved group of artist monographs from the Phaidon archive, the new Phaidon Classics bring to life the fine craftsmanship and design of Phaidon books of the 1930s, 40s and 50s created by Ludwig Goldscheider - art historian, designer and co-founder of Phaidon Press. Updated with a contemporary 'classic' design, full colour images and new introductions by leading specialists on the work of each artist, these elegantly crafted volumes revive the fine bookmaking of the first half of the twentieth century, making Phaidon Classics instant collectors' items. ...Show more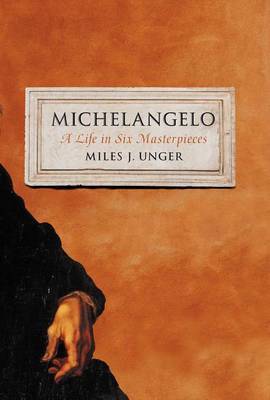 $36.99
AUD
Category: Famous artists
Among the immortals-Leonardo, Rembrandt, Picasso-Michelangelo stands alone as a master of painting, sculpture, and architecture. He was not only the greatest artist in an age of giants, but a man who reinvented the practice of art itself. Throughout his long career he clashed with patrons by insisting t hat he had no master but his own demanding muse and promoting the novel idea that it was the artist, rather than the lord who paid for it, who was creative force behind the work. Miles Unger narrates the astonishing life of this driven and difficult man through six of his greatest masterpieces. Each work expanded the expressive range of the medium, from the Pieta Michelangelo carved as a brash young man, to the apocalyptic Last Judgment, the work of an old man tested by personal trials. Throughout the course of his career he explored the full range of human possibility. In the gargantuan David he depicts Man in the glory of his youth, while in the tombs he carved for the Medici he offers a sustained meditation on death and the afterlife. In the Sistine Chapel ceiling he tells the epic story of Creation, from the perfection of God's initial procreative act to the corruption introduced by His imperfect children. In the final decades of his life, his hands too unsteady to wield the brush and chisel, he exercised his mind by raising the soaring vaults and dome of St. Peter's in a final tribute to his God. A work of deep artistic understanding, Miles Unger's Michelangelo brings to life the irascible, egotistical, and undeniably brilliant man whose artistry continues to amaze and inspire us after 500 years. ...Show more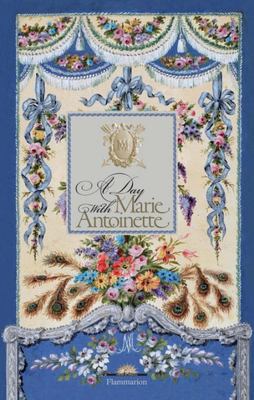 $49.99
AUD
Category: Famous artists | Series: A\Day At Ser.
Featuring personal correspondence, lavish illustrations, and a wealth of unpublished material, this handsome slipcased volume reveals an intimate portrait of Marie Antoinette, her personal collections, and Versailles. Marie Antoinette was a mirror of her time. Never has a queen been so passionately admi red and adulated, then hunted, vilified, and defamed. Spanning her tragically brief yet passionate life--from the young queen playing a shepherdess on stage, unaware of the turmoil in the capital, to France's guillotined "martyr queen"--the author demystifies the legend, unveiling the woman behind the queen, and the wife and mother behind the sovereign. Readers will experience the palatial luxury of the queen's Versailles by tracing Marie Antoinette's footsteps through the royal residence, as well as discovering her voice through rare letters and encountering little-known works in her private art collection. ...Show more