$29.99
AUD
Category: Surfing & Water sports | Series: Fifty Places Ser.
The earth's oceans hold many wondrous surprises--be they the small, colorful "critters" off the coast of Papua New Guinea, opportunistic red demon squids in the Sea of Cortes, or naval wrecks in the lagoon of Bikini Atoll. In Fifty Places to Dive Before You Die Chris Santella has invited diving experts from around the world to share some of their favorite destinations, so ardent divers can experience these underwater wonders for themselves--either on location in their SCUBA gear, or at home in their armchair. The fifth in Santella's bestselling "Fifty Places" series, the book takes divers from hot-spot destinations like Raja Ampat (off the coast of West Guinea) to old Caribbean favorites like Grand Cayman Isles. Readers will swim among whale sharks off Myanmar, befriend wolf eels off the coast of Maine, and marvel at the giant mola mola of Lembognan, Indonesia. These wonderful creatures--plus the brilliant coral reefs that often provide their backdrop--are captured in 40 gorgeous color photos from the world's greatest underwater photographers. And for readers who want to travel to these breathtaking locales, Santella provides complete "If You Go" suggestions to help you plan your trip. ...Show more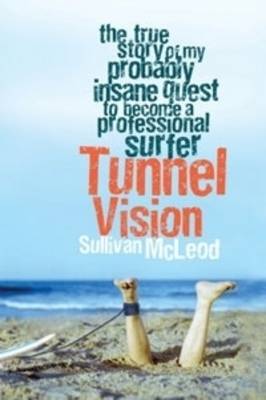 $24.95
AUD
Category: Surfing & Water sports
In an effort to have an answer to the question, 'What are you doing now, Sully?' inveterate traveller Sullivan McLeod started to tell people he'd decided to become a professional surfer. Then somehow he was registered in the World Qualifying Series (WQS) and found he was going ahead with his stupid idea . If you want to be a pro, this is where you start. So, despite the fact that he was unfit physically, financially and possibly mentally, Sullivan goes into training for his nine months on the circuit, with frequent sidetracking into drinking and partying, but he does actually make it to most of the heats. Along the way he has to work out how to get to the next competition in the next country on his very tight budget, and he shares his highly entertaining observations about Americans, Brazilians, the Brits, French and ex-pat Australians, to name but a few. And he has his fair share of mishaps: he gets locked up in a Brazilian holding cell, parties with South American criminals, has everything stolen in France, and still manages to catch the wave of a lifetime. It's more about the journey than the surfing.We do meet the surfers who desperately want to succeed, and all the bit players who make the comps happen, but if Will Swanton's Some Day is as close as you can get without pulling on a contest singlet yourself, Sullivan's book is about pulling on the singlet, for one hell-raising adventure after another. First published 2009 ...Show more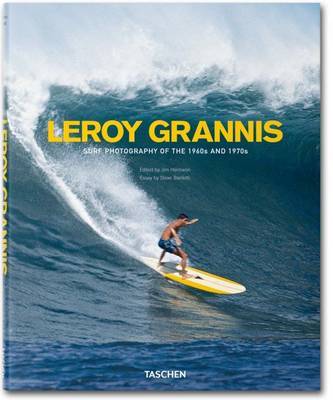 $24.99
AUD
Category: Surfing & Water sports
Capturing the perfect wave. Tapping into the archives of America's most important surf photographer of the '60s and '70s. At a time when surfing is more popular than ever, it's fitting to look back at the years that brought the sport into the mainstream. Developed by Hawaiian islanders over five centuri es ago, surfing began to peak on the mainland in the 1950s - becoming not just a sport, but a way of life, admired and exported across the globe. One of the key image-makers from that period is LeRoy Grannis, a surfer since 1931, who began photographing the scene in California and Hawaii in the longboard era of the early 1960s. This edition showcases Grannis' most vibrant work - from the bliss of catching the perfect wave at San Onofre to dramatic wipeouts at Oahu's famed North Shore. An innovator in the field, Grannis suction-cupped a waterproof box to his board, enabling him to change film in the water and stay closer to the action than other photographers of the time. He also covered the emerging surf lifestyle, from "surfer stomps" and hoards of fans at surf contests to board-laden woody station wagons along the Pacific Coast Highway. It is in these iconic images that a sport still in its adolescence embodied the free-spirited nature of an era - a time before shortboards and celebrity endorsements, when surfing was at its bronzed best. ...Show more
$35.00
AUD
Category: Surfing & Water sports | Series: Fifty Places Ser.
Fifty Places to Surf Before You Die is a beautifully illustrated guide to the most thrilling surfing destinations in the world. Covering quintessential beaches, including: Oahu's North Shore; Australia's Gold Coast; and of course, Malibu, California, the book also invites you to discover such unexpected gems as the Amazon and the Gulf of Alaska. From the frigid waters off Iceland's Reykjanes Peninsula to Nazar , Portugal, where in 2013 Garrett McNamara broke a world record for surfing the tallest wave (78 feet ), Fifty Places to Surf takes readers on a wide-roving adventure, divulging the details that make each venue unique--and plenty of tips for those who aspire to surf there. Featuring interviews with seasoned surfing experts such as pro surfer Joel Parkinson and Billabong executive Shannan North, Fifty Places to Surf Before You Die is an essential travel companion for surfers of all levels who are looking to catch that perfect wave. ...Show more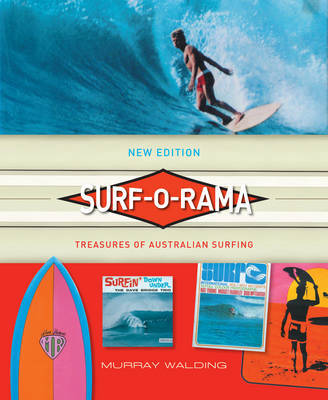 $45.00
AUD
Category: Surfing & Water sports
Ride the wave of nostalgia with Surf-o-rama, the largest collection of Australian beach culture memorabilia, including artefacts, ephemera and photographs. Meet Duke Kahanamoku, who gave the first public demonstration of surfboard riding in Australia. Relive the glories of Midget and Gidget and cruise t he kitsch and the cool in your salt-encrusted panel van. Surf-o-rama is a celebration of surfing and beach culture. Within these pages you will find brilliant reproductions of the last surviving examples of boards inspired by Kahanamoku's visit and the boards that followed: from superb hollow surf skis, Surf-o-Planes, Ockanuis, balsa surfboards, and beautiful big wave boards, known as big-guns, to the best vintage boards from the 1960s and 1970s and beyond; stunning examples of posters from surf movies including The Endless Summer and Morning of the Earth; standout works from notable poster designers Percy Trompf and Gert Sellheim; rare surf magazines such as Surfabout and The Australian Surfer; and beach-inspired souvenirs and kitsch, surf music and books. Beautifully illustrated with more than 400 images, this book is fo ...Show more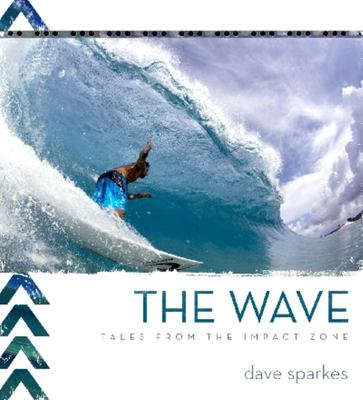 $39.99
AUD
Category: Surfing & Water sports
The Wave is a collection of world-class surfing images from acclaimed surf photographer and writer David Sparkes. Capturing the fleeting instant of a wave, recording a particular surfing location at a precise moment and following a surfer as they try to ride their perfect wave. Dave brings together thes e unique experiences in a form we can all share.The Wave enables us to take an armchair ride with surfers like Stephanie Gilmore, Tom Curren, Mick Fanning and Kelly Slater; travel to the landscapes where the best waves are found; and witness the quirky sights and fascinating people who are all part of the quest to find the perfect wave. ...Show more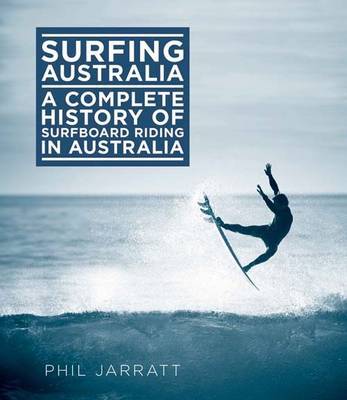 $59.95
AUD
Category: Surfing & Water sports
The definitive guide to Australia's surfing history, published in conjunction with Surfing Australia. Australian surf culture is over a century old, and it still hasn't grown up. From its roots as an illegal pastime to its current incarnation as a professional sport, surfing's enduring appeal has always been the carefree, quintessentially Australian lifestyle that goes with it. Australian surf culture has always had competing impulses of chaos and order. For every Boot Hill Gang there is a Surf Life Saving Association; for every tragic drug disqualification, a World Title winner. From Tommy Tanna, Alick Wickham and Freddie Williams's pioneering surf lifestyles to the hedonism of 1950s beach culture, the Coolangatta Kids of the 1970s, to the eventual professionalised machine that surfing in Australia has now become, this is the complete, no-holds-barred history of both sides of the story. With forewords by Mark Richards and Layne Beachley, Australia's World Champion surfers, this book is the definitive history of surfing in Australia. ...Show more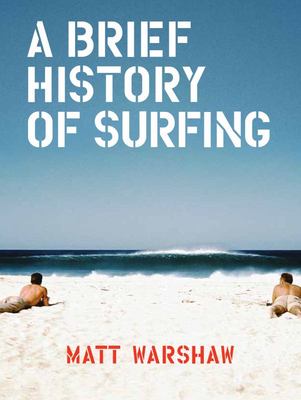 $45.00
AUD
Category: Surfing & Water sports
Matt Warshaw knows more about surfing that any other person on the planet, and his The History of Surfing offers the definitive take on the sport. Now, he has honed that book into an abridged and excerpted edition for surfers everywhere. Each spread features a micro essay and image capturing a slice of surf history, whether it's Kelly Slater, the invention of the thruster, shark attacks, or localism. Packaged in an irresistible small and chunky hardcover, A Brief History of Surfing deftly defines surf culture in an entertaining and irresistible book with wide appeal. ...Show more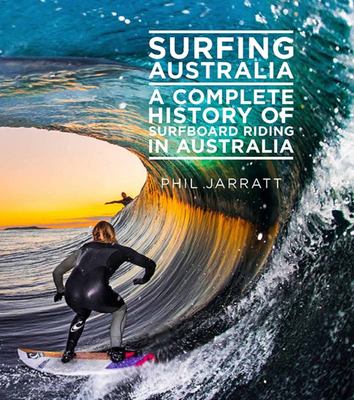 $45.00
AUD
Category: Surfing & Water sports
The definitive guide to Australia's surfing history, published in conjunction with Surfing Australia. Australian surf culture is over a century old, and it still hasn't grown up. From its roots as an illegal pastime to its current incarnation as a professional sport, surfing's enduring appeal has alway s been the carefree, quintessentially Australian lifestyle that goes with it. Australian surf culture has always had competing impulses of chaos and order. For every Boot Hill Gang there is a Surf Life Saving Association; for every tragic drug disqualification, a World Title winner. From Tommy Tanna, Alick Wickham and Freddie Williams's pioneering surf lifestyles to the hedonism of 1950s beach culture, the Coolangatta Kids of the 1970s, to the eventual professionalised machine that surfing in Australia has now become, this is the complete, no-holds-barred history of both sides of the story. With forewords by Mark Richards and Layne Beachley, Australia's World Champion surfers, this book is the definitive history of surfing in Australia. ...Show more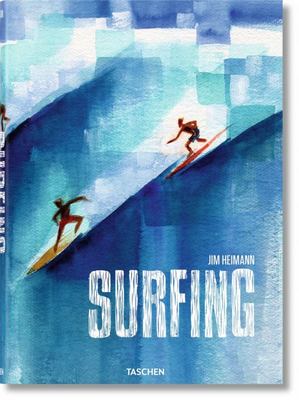 Surfing
by Jim Heimann
$299.00
AUD
Category: Surfing & Water sports
This landmark publication is the most comprehensive visual history to-date of the sport and culture of surfing. As much a cultural event as a publication, it brings together two and a half years of meticulous research with institutions, collections, and photographic archives around the world to trace th e visual history of surfing from its first description by Captain Cook in 1778 to today's global phenomenon. Divided into five chronological chapters, with essays by top surfing journalists, the book examines and celebrates the evolution of surfing both on and off the water, as a sport, a lifestyle, a philosophy. More than 500 images detail surf's remarkable crossover from the originary shores of Hawaii to fashion, film, music, and even car design. A must-have for any serious player on the surfing scene, this is an unrivalled tribute to the breadth, complexity, and richness of surfing. ...Show more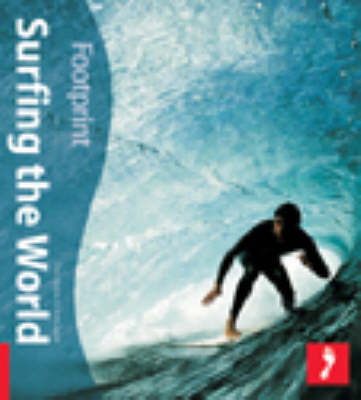 $49.95
AUD
Category: Surfing & Water sports
The third of our surfing guides, Surfing the World follows on from the success of Surfing Europe and Surfing Britain. This unique guide takes you around the world in 80 waves. The very best breaks on the planet, as selected by many of the top surfers, dissected and explained with the aid of clever gra phics and spectacular photography. What is the best wave in the world? Everyone has their favourite. Highly acclaimed surf writing and photography team, Chris Nelson and Demi Taylor, set out on a mission to find the truth. The result is this incomparable guide. First published July 2006. ...Show more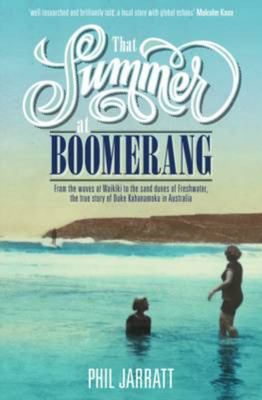 $29.95
AUD
Category: Surfing & Water sports
The narrative begins in Hawaii, tracing the renaissance of surfing after decades of missionary prohibition, and the rise of the Waikiki beach boys, as tourism begins to transform the pineapple port of Honolulu. That Summer at Boomerang recreates pre-World War I Australia and tells a tale of its loss of innocence via the story of the charismatic Duke Kahanamoku - Hawaii's best surfer and swimmer, who comes to Australia's shores one summer and picks an average Aussie girl out of the audience to ride his long board with him. When he lifts Isabel onto his shoulders to ride the wave into shore before a packed beach, it's a symbol of the seismic change that is already rippling through the nation as the rules and regulations of the 19th century give way to the anything-goes beach culture of today. // The story centres on Sydney, Australia, but moves between Honolulu, Hawaiii, Stockholm and the Olympics in 1912, and even California (where the Duke eventually goes in search of a Hollywood film career, followed by Isabel). But many more characters from history people these pages - such as novelist Jack London, and more sporting greats - as one season, one summer, epitomises the end of an era and the birth of a new one. ...Show more