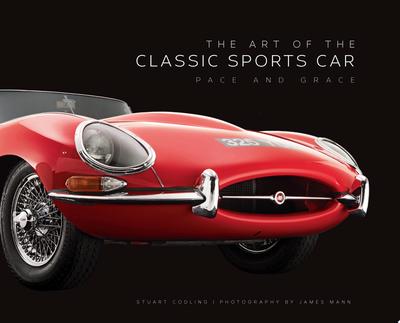 $69.99
AUD
Category: Cars & Motorbikes
Sports cars are the athletes of the automotive world. Always nimble and quick, often powerful, sports cars fly where other cars lumber, and dash where others plod. The definition of a sports car is somewhat fluid, and the question "What was the first sports car?" will often incite a heated debate among enthusiasts. Still, most car fans feel that they know a sports car when they see one and when asked to name a few will rattle off a remarkably similar list of name plates: Jaguar, Corvette, Triumph, MG, Aston Martin, Ferrari, Lotus, Alfa-Romeo, BMW. Pressed harder, more exotic and obscure brands will emerge: DB, Alpine, Bugatti, Lancia. Sports cars have offered road and track excitement for nearly 100 years. The original cars evolved for racing, but their appeal and popularity ensured that production versions were soon available for those whose sporting intents never left the boulevard or winding back road. Along the way, sports cars became more comfortable, sometimes almost practical, and above all handsome. But never have they been boring. The Art of the Classic Sports Car offers enthusiasts a beautifully illustrated review of several decades of high-performance cars, featuring cars from around the globe all shot in the studio to ensure a handsome and desirable book. Each featured car includes a profile discussing the car's place in sports car history along with technical and performance specs as well as a smattering of historical images and period ads. ...Show more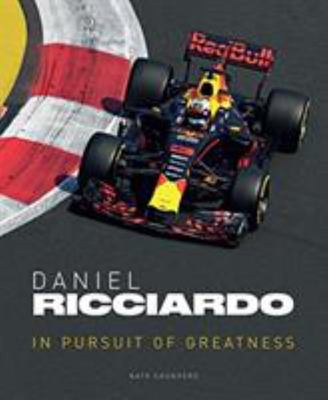 $45.00
AUD
Category: Cars & Motorbikes
Since his elevation to Red Bull in 2014, Daniel Ricciardo has cemented himself as one of Formula One's most exciting talents. He has established a reputation for brilliant one-lap speed, thrilling overtaking and a competitive spirit that has helped him claim some of the most exhilarating race victorie s in the sport's recent history. The self-styled 'Honey Badger' has done it all with a smile, displaying the infectious personality that has made him one of the most popular drivers on the grid. Starting with Ricciardo's rise in Formula One, this book gives a race-by-race account of the highs, the lows, the controversies and the triumphs. Featuring 150 dynamic colour photographs that take you to the very centre of the action, this is a brilliant insight into the excitement and drama of Formula One, and one of its most popular superstars. ...Show more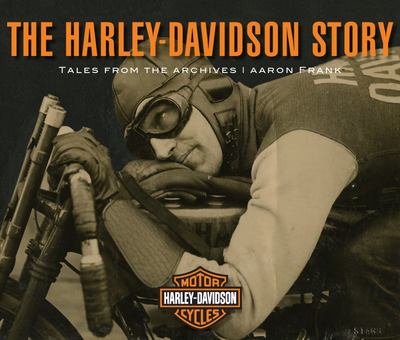 $55.00
AUD
Category: Cars & Motorbikes | Reading Level: near fine
The Harley-Davidson Story: Tales from the Archives is a fascinating, visually driven overview of the motor company's rich story, created in cooperation with the Harley-Davidson Museum. The story of Harley-Davidson is a classic American tale of spirit, invention, and the right idea at the right time. Fro m its beginning in a small Milwaukee shed in 1903, William Harley and his cousins, the Davidson brothers, set in motion what would eventually become the world's most iconic motorcycle company. While other motorcycle companies rose and fell through the teens and 1920s, Harley went from strength to strength, whether introducing its first V-twin motor or dominating race tracks across America. The Milwaukee Miracle even prospered during WWII, building war bikes for the armed forces. By the 1950s, they'd buried their last American-built competitor, Indian, and gained a hold over the US market that they maintain to this day. A remarkable story deserves a remarkable space to recount it. Such is the Harley-Davidson Museum in Milwaukee, which opened in 2009. Harley-Davidson partnered with Motorbooks to create this book relaying Harley-Davidson's story, as told through the museum's displays and archive assets. ...Show more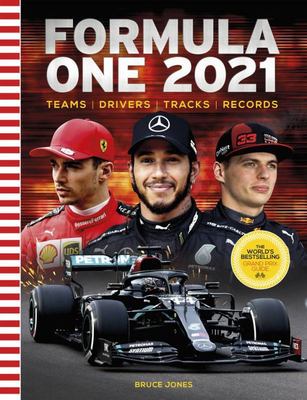 $29.99
AUD
Category: Cars & Motorbikes
The world's bestselling Formula One season guide, celebrating its milestone 25th edition in 2021.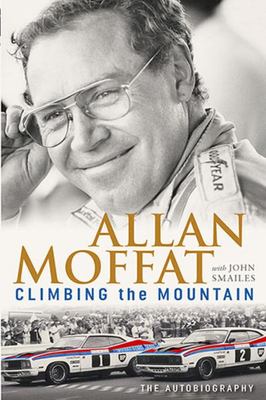 $29.99
AUD
Category: Cars & Motorbikes
Told for the first time in his own words, this is the gripping inside story of Allan Moffat, an Australian motor sport legend.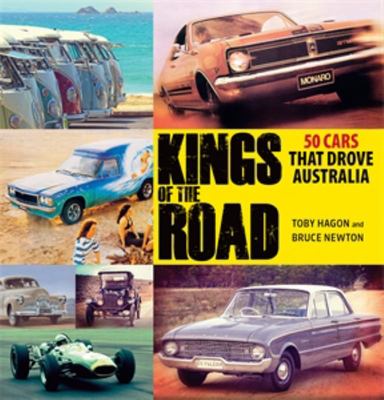 $49.99
AUD
Category: Cars & Motorbikes
Meet the Kings of the Road. These are the cars that drove Australia - the greatest, bravest, most iconic and inspired vehicles in our history.Every one of them has a story to tell. From the first car manufactured in Australia to the 'beast' that started the feud between Holden and Ford. The first car to cross the Simpson Desert and a 12-tonne Bushmaster that carried our soldiers into war. The 'Kangaroo Chaser' inspired by a farmer's wife and named by Henry Ford himself. And the fastest, most powerful Aussie car of all.Big rigs and pocket battleships. Tough cars for country roads. Versatile rides for city living. Road warriors and street machines. Tanks and trailblazers. Painted wagons and dream chariots. Super utes and concept cars. Legends of the track and even a few loveable lemons. These cars revved the engines, captured the hearts and carried the dreams of Australians.All hail the Kings of the Road! ...Show more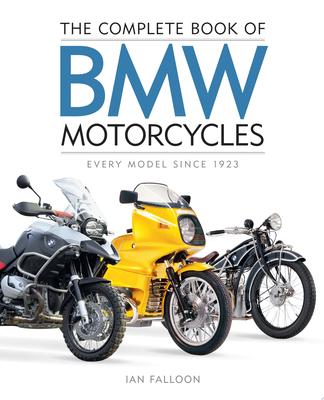 $79.99
AUD
Category: Cars & Motorbikes | Series: Complete Book Ser.
From its first bike, the 1923 R32, to todays retro-inspired R nine T, The Complete Book of BMW Motorcycles profiles every production motorcycle ever built by BMW.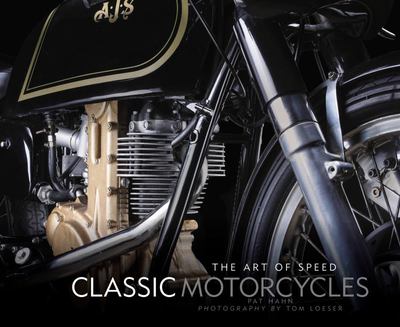 $69.99
AUD
Category: Cars & Motorbikes
Finally! The world's most incredible motorcycles are given the artful representation they deserve.The motorcycle should have disappeared with the advent of the inexpensive automobile, since Henry Ford's Model T usurped the motorcycle's position as a primary form of utilitarian transportation, but a funn y thing happened on the way to extinction - the motorcycle not only survived but thrived. Enough people were enamored of the thrill and beauty of the two-wheeled mechanical beast to ensure it would continue to exist indefinitely. And exist they have! Many of the motorcycles manufactured over the past century truly fit the description of "classic," and many consider these machines works of art.Written by noted motorcycle author Patrick Hahn, Classic Motorcycles presents the history of motorcycling as told through the most significant, iconic, classic motorcycles of all time, with both period photography and modern portrait photography. All the best domestic and international makes are represented here, from BMWs, Indians, and Triumphs to Vincents, Ducatis, and Harley-Davidsons - the most classic models. You'll drool over the 1933 Matchless Silver Hawk, and you'll want to tear out the page displaying the 1956 Triumph Thunderbird and frame it. Each motorcycle was shot in a studio setting using photographer Tom Loeser's light-painting technique. Period ads and relevant historic photos and documents are spread throughout the book to supplement the portraits of the bikes, really evoking a sense of time and place. Prepare to be in awe of the undeniably classic motorcycles in this collection. It's the only motorcycle history you'll need. ...Show more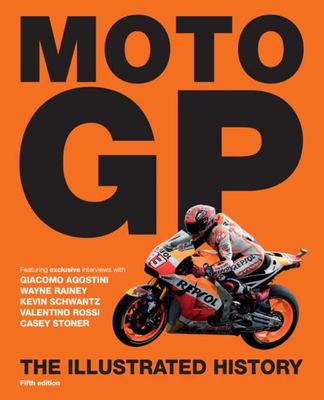 $49.99
AUD
Category: Cars & Motorbikes
Packed with thrilling images, this fully revised and updated edition of MotoGP brilliantly conveys the exhilarating spirit of this popular sport. The daring exploits of motorcycle race legends Valentino Rossi, Barry Sheene, Casey Stoner, and John Surtees are all gloriously celebrated in this unique illu strated history. Packed with more than 150 stunning photographs, MotoGP celebrates high-performance motorbike racing since the start of the world championship in 1949. Each racing decade is dissected and discussed, as are the big incidents, top personalities, and technological innovations. To complete the book, motorcycle racing's greatest names--including young phenom Marc Marquez--provide exclusive personal insights and accounts of what it feels like to race at speeds of 180mph. ...Show more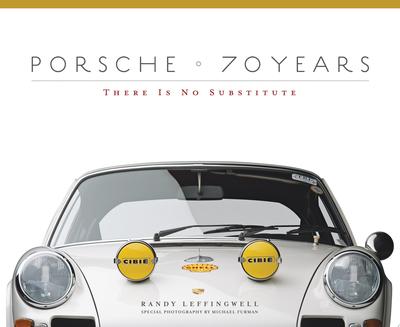 $75.00
AUD
Category: Cars & Motorbikes
There's something for every Porsche enthusiast in Porsche 70 Years, whether rear-engine 911 loyalist, race fan, or follower of contemporary vehicles. Fasten your seatbelt and hit the gas. Porsche is one of the most important and iconic automotive manufacturers in history. From its first 356 to today's t echnical tour de force, the 918, Porsche has advanced from strength to strength for nearly seven decades. In Porsche 70 Years: There is No Substitute, author Randy Leffingwell offers a richly illustrated and detailed book that captures the full story of one of the world's leading automotive companies. Beautiful, contemporary, photos and rare historical images accompany in-depth analyses of milestone cars and events. Created with Porsche's cooperation, the book brings to light the engineering anddesign stories behind Stuttgart's most famous cars--such as the 356, 904, 917, 911, 928, 935, 956 and others--as well as its key players. Comprising the most comprehensive overview of the company's entire history, Porsche 70 Years truly has no substitute. ...Show more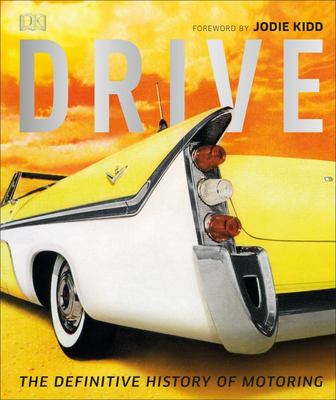 $49.99
AUD
Category: Cars & Motorbikes
Includes a foreword by Jodie Kidd. From the public's amazement at the idea of a horseless carriage to today's excitement for driverless vehicles, find out everything you need to know about motoring from 1895 to the present day. Begin your journey through the history of motoring with Drive, and weave you r way through the twists and turns of the early days, through to how the motorcar has shaped the modern world over the last century. It also reveals the exciting and impressive advances in technology and design that have made cars faster, safer, and better to drive, and transformed them from a means of transport into objects of status, excitement, and desire. Speed through personal accounts of motoring throughout the years, and discover exciting new facts about the world's most famous racing events. From the first service stations to the latest fuel cell, this book tells the full motoring story. ...Show more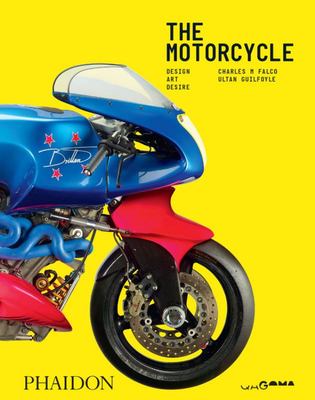 $79.95
AUD
Category: Cars & Motorbikes
An essential and compelling exploration of the design, history, and culture of the motorcycle - an icon of the machine age Motorcycles are ubiquitous in the world's streets and cities, evolving over decades in engineering and design to meet individual transportation needs. With the coming demise of the internal combustion engine and the rise of electricpowered vehicles, motorcycle design is being revolutionized by new technologies, the demands of climate change, and global social transformation. The Motorcycle: Desire, Art, Designtraces the exciting evolution of this automotive icon -- and the culture of desire, freedom, and rebellion that surrounds it. ...Show more