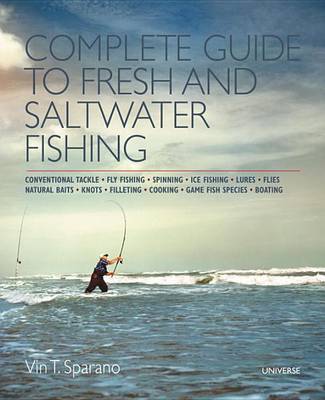 $49.95
AUD
Category: Fishing
The ultimate do-it-yourself guide for the fresh- and saltwater angler. From the author of the award-winning Complete Outdoors Encyclopedia, this volume will prove to be the most complete fishing instruction book ever published. This indispensable resource offers in-depth coverage of spin, bait, and fly- fishing techniques, tackle, and species profiles of salt- and freshwater game fish. The book also features a section on filleting and cooking, with more than fifty proven recipes. With nearly 600 colour photographs and illustrations, Complete Guide to Fresh and Saltwater Fishing clearly explains and illustrates the most successful techniques for any type of fishing. This book is a must-have reference guide for both novice and experienced anglers, as well as any person planning to wet a line for the first time. ...Show more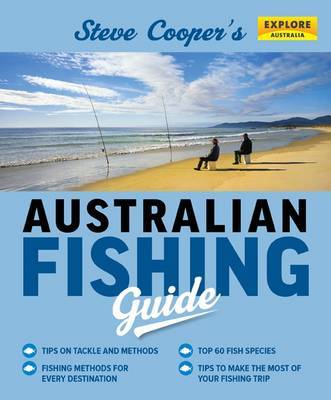 $34.95
AUD
Category: Fishing
Steve Cooper lists his top fishing spots around Australia in this title for keen anglers. Divided into state chapters, this book offers detailed information on each of the author's favourite fishing spots and images showing big catches.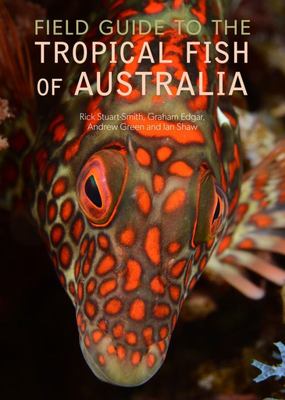 $45.00
AUD
Category: Fishing
This indispensible field guide the most comprehensive of its kind covers nearly 1,100 fish species from the tropical seas around Australia. Each has a photo and concise written account. The book summarises information on marine fishes living in tropical and subtropical Australian seas, including the Gre at Barrier Reef, Coral Sea, Ningaloo Reef, Lord Howe and Norfolk Islands. The guide includes photographs in their natural habitats. ...Show more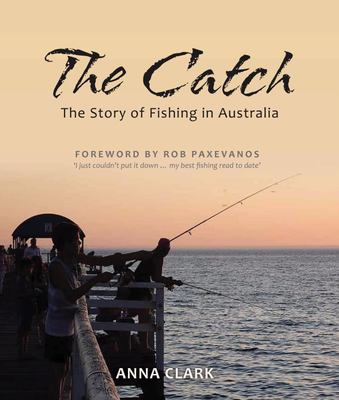 $39.99
AUD
Category: Fishing
In every coastal town in Australia, there's a bait shop and a boat ramp,and, in garages around the country, fishing rods are strung up waiting for theirnext outing. Many of us have a special fishing spot, and families pass on tipsfrom generation to generation and exchange fishy tales of amazing catches andnear misses. Bringing her personal passion for throwing in a line, author Anna Clark celebratesthe enduring pleasure of fishing in TheCatch: The Story of Fishing in Australia. This book charts the history offishing, from the first known accounts of Indigenous fishing and early Europeanencounters with Australia's waters to the latest fishing fads; from the introductionof trout and fly fishing to the challenges of balancing needs of commercial andrecreational fishers.    ...Show more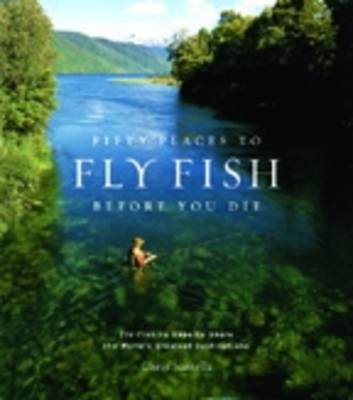 $29.99
AUD
Category: Fishing
Fly-Fishing Experts Share The World's Greatest Destinations Amateur or expert, every angler dreams of landing 'the big one', but that's only part of the appeal of fly fishing. Because even when hours pass without a bite, nothing beats the rugged beauty of the surroundings. For both armchair travelers an d avid outdoorsmen who may have already started a checklist of their own, maps out the meccas of the fly-fishing world. Through in-depth interviews with the sport's acknowledged gurus, author Chris Santella goes beyond standard guides to convey the very essence of the recommended locations. Readers can vicariously cast mouse pattners to fifty-pound taimen in the wilds of Mongolia, wrangle with wily permit off the Florida Keys, and match the hatch on Montana's Armstrong's Spring Creek. Jardines de la Reina, Cuba (tarpon), the Zhupanova River, Kamchatka (rainbow trout), and the Rio Negro, Brazil (peacock bass) are also included. The essays include a cultural and natural history of each site, along with colorful anecdotes based on the author's and authorities' experiences. With breath-takingly-beautiful photos of the spots, many by celebrated fly-fishing photographer R. Valentine Atkinson, the book also provides adventurous anglers with enough travel-and-tackle information so that they, too, can start planning excursions to go fish around the globe. ...Show more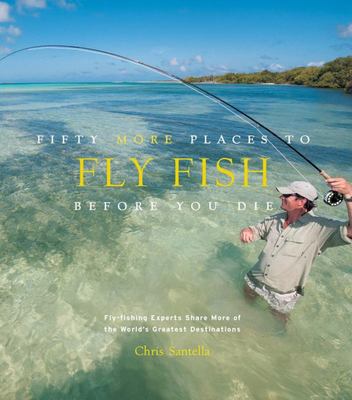 $29.99
AUD
Category: Fishing
"Fifty More Places To Fly Fish Before You Die" is the follow-up to Chris Santella's very first book, "Fifty Places To Fly Fish Before You Die". The first book was arguably the most commercially successful fly-fishing book released in the 2000s, and since its publication, Santella has gained a following in the fly fishing community, aided by outdoor show appearances and frequent contributions to "The New York Times" (among other publications). "Fifty More Places To Fly Fish Before You Die", Santella follows his proven formula - interviewing fly-fishing experts about some of the world's most intriguing angling venues and adventures. These include many of the fly-fishing world's 'next big things', including: San Diego for mako sharks, Bolivia to sight cast for golden Dorado, flats-style striper fishing in Maine's Casco Bay, nocturnal sea trout angling in Wales and giant mahseer in the Himalayan foothills of India. Place descriptions and angling tales are accompanied by brilliant colour photos by some of the world's most celebrated angling photographers and each chapter includes enough 'If You Go' information to help the reader embark on the fishing trip of a lifetime. ...Show more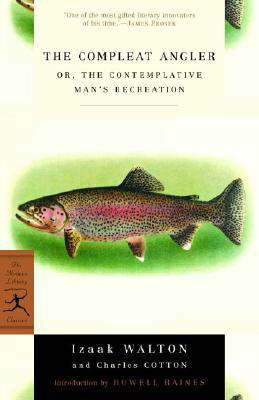 $19.95
AUD
Category: Fishing | Series: Modern Library
Since its first publication in 1653, this classic celebration of the joys of fishing has captivated anglers and nature lovers. This is the 1676 fifth edition and is reproduced with stunning nineteenth-century woodcuts and engravings and an introduction by Howell Raines.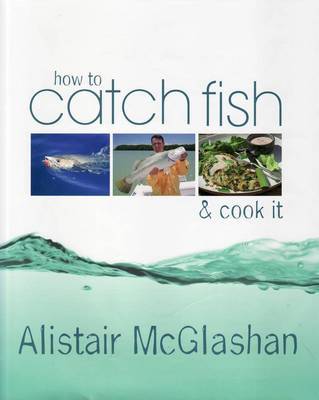 $45.00
AUD
Category: Fishing
This is the essential companion for all fishermen, as Alistair teams up with his mates and goes fishing while his wife, Rachel, prepares easy-to-cook and sumptuous recipes. How to Catch Fish and Cook It covers nearly 50 of the most popular fish species, from bream to flathead and snapper to marlin. Each section explains: where to fish; when to fish; fishing techniques; bait and tackle; and all the hot spots in Australia for fishing a particular species. ...Show more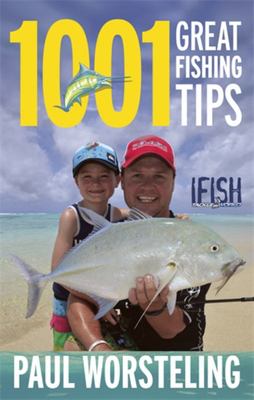 $34.99
AUD
Category: Fishing
How to fish. Where to go. When to try. What to take. Which to catch.1001 Great Fishing Tips is the ultimate guide to catching fish in Australian waters - whether it's off the rocks, in a boat, at the beach, sitting on a jetty or standing on a riverbank or an estuary shore.And who better to offer the tip s than Paul Worsteling, Australia's best-known and most widely respected fisherman and the popular host of the Logie-nominated IFISH on Channel TEN and ONE.Paul's passion for fishing has taken him all over the world and into every waterway of Australia. Those adventures gifted him the know-how behind these 1001 great tips to safe, successful fishing.Whether it's the right gear to use, the correct technique to cast or the smart bait to buy, Paul's book is your guide from the moment you open the tackle-box to the moment your fish hits the frying pan. ...Show more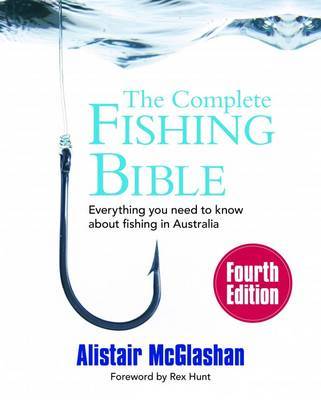 $49.99
AUD
Category: Fishing
Everything you need to know about fishing, with boating and tackle tips, information about the best rods to use, fishing identification and recipes. Full colour photography.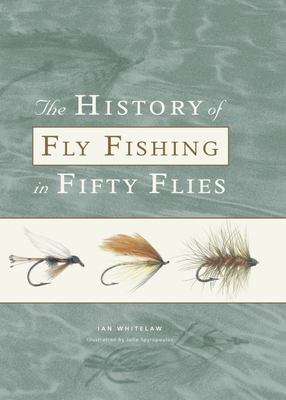 $34.99
AUD
Category: Fishing
The History of Fly Fishing in Fifty Flies recounts the history of a sport that dates back two thousand years, focusing on milestone flies from the first feathered hook to contemporary patterns using cutting edge materials.From the many thousands of fly patterns developed over the centuries (there are mo re than 1,700 salmon fly patterns alone) these fifty have been chosen to represent the development not only of the flies themselves but also of fly fishing techniques--and of rods, lines, and reels. These iconic flies also chart the spread of this addictive sport from its modern origins on the chalk streams of southern England and the rivers of Scotland to the US, Europe, South America and the Antipodes, and now to every country in the world.Once limited to trout and salmon, fly-fishing techniques today are used to catch every fish species from minnows to marlin, in rivers, lakes and oceans from the Amazon to the Arctic. Filled with profiles of the key characters, tying tips, photographs and illustrations of the flies, and detailed explanations of the techniques used to fish them, The History of Fly Fishing in Fifty Flies charts the exponential growth and diversification of this fascinating sport. ...Show more
Items per page:
1 - 12 of 12