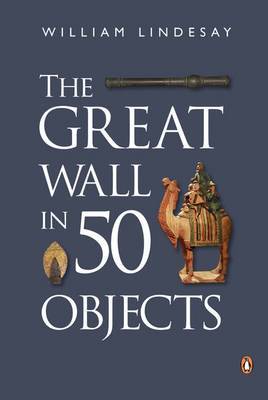 $31.99
AUD
Category: Asian
The culmination of a lifetime's field work and research, William Lindesay selects fifty artefacts from around the world to tell the story of the Great Wall from the second century BC to the late-twentieth century. Abraham Ortelius' pioneering world atlas, the unexpected origins of 'wolf smoke', the prol iferation of the blunderbuss in the fifteenth century Great Wall theatre of war, even Kafka's classic short story 'At the Building of the Great Wall' are some of the unique objects that were shaped by China's most famous national landmark. Enhanced by stories of their discovery, and those of their modern-day keepers, The Great Wall in 50 Objects is a personal and historical exploration of a world wonder. 'William Lindesay has a knack for approaching the iconic Great Wall of China in ways that are creative, idiosyncratic, and deeply personal ...He has succeeded again with The Great Wall in 50 Objects.' Peter Hessler, author of River Town and Oracle Bones 'William Lindesay shows us the Wall in a completely new light by looking at the smaller objects that make up its history ...Through these objects we feel the Great Wall transform from architecture into a living part of the history and culture of China. ' Jack Weatherford, author of Genghis Khan and the Making of the Modern World 'For years, Lindesay has hiked and studied the Great Wall with exceptional passion. To him, it seems, the Great Wall is not a mere structure, a political icon, or a cultural curiosity, but a treasure trove of stories.' Jaime FlorCruz, former Beijing bureau chief of Time magazine and CNN 'If you are going to China, and intend to see the Great Wall (or even if, unwisely, you don't), take this book on the plane with you, and absorb as many of its intriguing nuggets of Wall-lore and China-lore as you can - it will make your visit infinitely richer.' Prof. Christopher Cullen, Emeritus Director, Needham Research Institute, Cambridge 'William Lindesay lives and breathes Great Wall history and he exudes it with an engaging passion.' Mike Loades, author of Swords and Swordsmen 'Lindesay presents a coherent and highly informative account of the geography, history, and material culture of China's Great Wall. His compelling and well-written account is rich in profound and often quite unexpected insights.' Lothar von Falkenhausen, Professor of Chinese Archaeology and Art History, UCLA ...Show more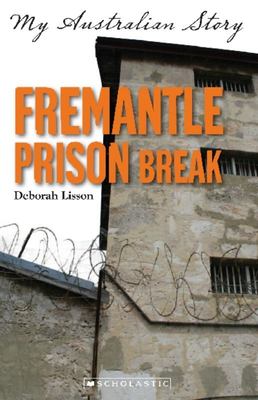 $16.99
AUD
Category: Biographies & Memoir | Series: My Australian Story Ser.
Thomas Morris thinks something most mysterious is going on in Bunbury where he delivers telegraphs: some telegraphs carry cryptic messages and there are strangers in town acting in an oddly inconsistent manner. In his diary, Tom records the exciting adventures he has as he tries to solve the mystery and finds himself part of an amazing international plot. ...Show more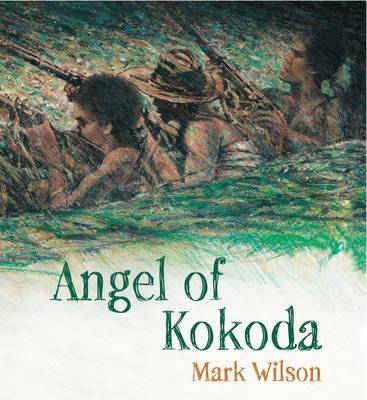 $16.99
AUD
Category: History/Ancient civilisations/Myths/Legends | Reading Level: very good
Twelve-year-old Kari grew up along the banks of the Kusumi River, east of the village of Kokoda. His father taught him the traditional ways of his people, and Sister Mary taught him English at the mission schoolhouse. One day Kari s peaceful world is shattered when a bomb rips through the village of Kok oda. Kari searches among the wounded and finds a young soldier lying in a ditch. The soldier is badly hurt, but Kari will not leave him. Together they make the perilous journey to safety along the Kokoda Track. During the Pacific War of World War II, a series of battles were fought along the Kokoda Track in Papua New Guinea. The villagers who assisted the troops became known as the Fuzzy Wuzzy Angels. Using a combination of oil paintings and pencil sketches, the multi-award-winning author and illustrator Mark Wilson brings this important period of history to life in this stunning picture book for older readers. Teachers' guide available at www.angelofkokoda.com.au ...Show more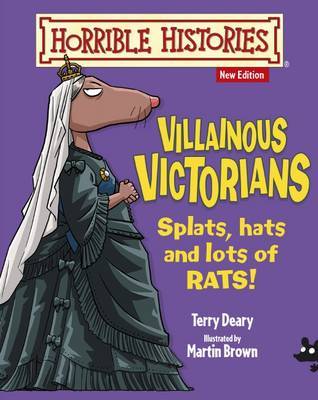 $14.99
AUD
Category: History | Series: Horrible Histories | Reading Level: From 7
Readers can discover all the foul facts about the Villainous Victorians, including why burglars were scared of bogies, which poet said he ate an ape and how a snick fadger might kiddy-nap your spangle. With a bold, accessible new look and a heap of extra-horrible bits, these bestselling titles are sure to be a huge hit with yet another generation of Terry Deary fans. ...Show more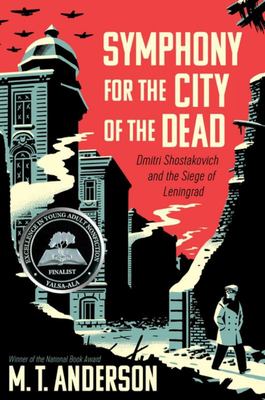 $27.95
AUD
Category: History
A 2016 YALSA Award for Excellence in Nonfiction for Young Adults Finalist National Book Award winner M. T. Anderson delivers a brilliant and riveting account of the Siege of Leningrad and the role played by Russian composer Shostakovich and his Leningrad Symphony. In September 1941, Adolf Hitler's Wehr macht surrounded Leningrad in what was to become one of the longest and most destructive sieges in Western history—almost three years of bombardment and starvation that culminated in the harsh winter of 1943–1944. More than a million citizens perished. Survivors recall corpses littering the frozen streets, their relatives having neither the means nor the strength to bury them. Residents burned books, furniture, and floorboards to keep warm; they ate family pets and—eventually—one another to stay alive. Trapped between the Nazi invading force and the Soviet government itself was composer Dmitri Shostakovich, who would write a symphony that roused, rallied, eulogized, and commemorated his fellow citizens—the Leningrad Symphony, which came to occupy a surprising place of prominence in the eventual Allied victory. This is the true story of a city under siege: the triumph of bravery and defiance in the face of terrifying odds. It is also a look at the power—and layered meaning—of music in beleaguered lives. Symphony for the City of the Dead is a masterwork thrillingly told and impeccably researched by National Book Award–winning author M. T. Anderson. ...Show more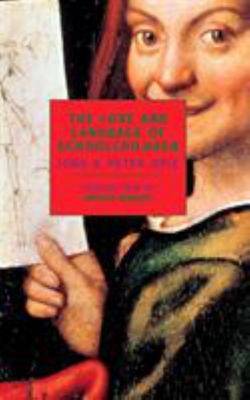 $32.99
AUD
Category: History/Ancient civilisations/Myths/Legends | Series: NYRB Classics Ser.
First published in 1959, Iona and Peter Opie's The Lore and Language of Schoolchildren is a pathbreaking work of scholarship that is also a splendid and enduring work of literature. Going outside the nursery, with its assortment of parent-approved entertainments, to observe and investigate the day-to-da y creative intelligence and activities of children, the Opies bring to life the rites and rhymes, jokes and jeers, laws, games, and secret spells of what has been called "the greatest of savage tribes, and the only one which shows no signs of dying out." ...Show more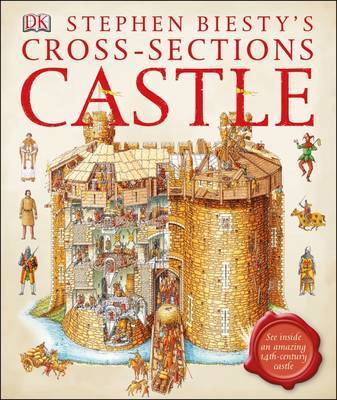 $16.99
AUD
Category: History
Step inside a magnificent 14th century castle and back in time. This fully updated edition of "Stephen Biesty's Cross-Sections Castle" takes you on an illustrated tour of a fully functioning 14th century castle. Explore life within the castle walls with colourful cut-away pictures that give you a unique glimpse of Medieval life. Look at scenes around the castle, from the great hall, the kitchens, to the dungeons and battlements, to see how people lived. Interesting facts about the lives of the inhabitants take you even further in this unique exploration of history. The illustrations in "Stephen Biesty's Cross-Sections Castle" are based on actual plans and architect's drawings and on every page you have the chance to track down the enemy spy within the castle walls. Follow his progress as he passes through layers of fearsome defences! Packed with gory historical details, "Stephen Biesty's Cross-Sections Castle" is a riveting read that will provide hours of entertainment for any inquisitive mind and is a must for school projects on history. ...Show more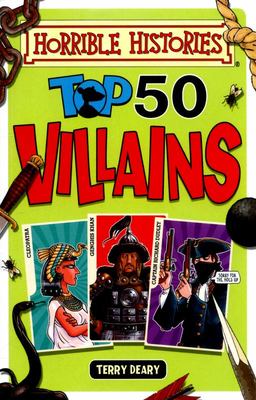 $14.99
AUD
Category: History | Series: Horrible Histories | Reading Level: From 9
TOP 50 VILLAINS is packed full of foul facts and loathsome lists all about vile villains. From gangs of gangsters to maniacs who massacre, meet the biggest baddies in history and discover how they schemed and terrified their way to the top. Find out who made flutes from the bones of his victims, who esc aped prison by locking a policeman in his own cells, who drowned his brother in a barrel of wine and much, much more. It's all the gore and more in our most horrible book yet! ...Show more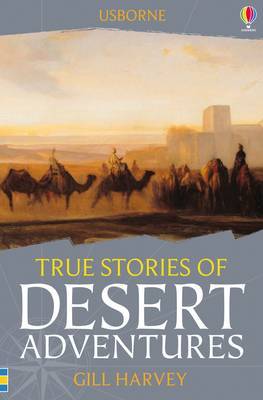 $12.99
AUD
Category: History/Ancient civilisations/Myths/Legends | Series: True Stories
Only the toughest creatures can survive in these most arid, inhospitable areas of the world and the people in this collection of amazing stories are no exception. Contains the true-life stories of danger, survival and cunning including explorers in the Gobi Desert and the exciting story of Lawrence of A rabia. ...Show more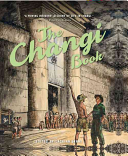 $59.99
AUD
Category: Australian
In the tradition of "The Anzac Book "comes this fascinating collection of accounts of life in the notorious Changi prison camp. No other place is more closely associated with the Australian prisoner-of-war experience of the Second World War than Changi. With 15,000 Australian soldiers captured at the fa ll of Singapore, the camp has become synonymous with suffering and hardship. But the Changi story was also one of ingenuity, resourcefulness and survival. Containing essays, cartoons, paintings, and photographs created by prisoners of war, "The Changi Book "provides a unique view of the camp: life-saving medical innovation, machinery and tools created from spare parts and scrap, black-market dealings, sport and gambling, theatre productions, and the creation of a library and university. Originally slated for publication in 1945, the material for "The Changi Book "was recently unearthed in the Australian War Memorial archives. It appears here for the first time along with insights from the Memorial s experts and an introduction from historian Lachlan Grant." ...Show more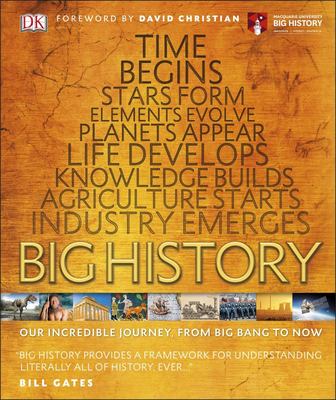 $49.99
AUD
Category: History
No Marketing Blurb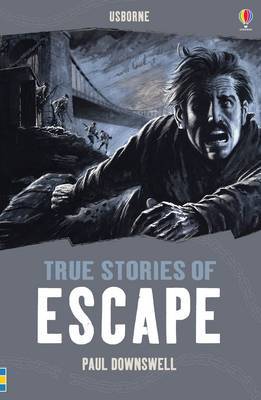 $12.99
AUD
Category: History/Ancient civilisations/Myths/Legends | Series: True Stories
Eight true stories of daring breakouts from infamous institutions such as Alcatraz and Devil's Island, detailing the risks the prisoners faced in attempting to make their escapes, including savage dogs, armed guards and shark-infested waters.