$65.00
AUD
Category: Teacher Resource
Practical and effective strategies for helping indigenous students achieve.
$44.99
AUD
Category: Teacher Resource
It's raining up north and soon everything will change for the desert lake. The dry salt bed of Kati Thanda-Lake Eyre shimmers in the desert heat. But far up north, the rains have come. Water is flooding into empty riverbeds and swirling down towards the lake. Soon everything will change.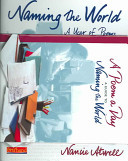 $105.00
AUD
Category: Teacher Resource
Harnessing the power of poetry, Nancie Atwell's "Naming the World: A Year of Poems and Lessons" empowers adolescents to make sense of their personal place in the world while honing their critical reading and writing skills. "Naming the World's" 200+ poems and accompanying five-to-ten-minute lessons are used by Nancie every day to jumpstart her reading and writing workshops. Poetry is the foundation upon which her students build excellences as writers in every genre. This is your chance to make the first few minutes of your Language Arts class really count! The 200+ poems: are compiled from contemporary poets; were nominated by Nancie's students as their favorites; speak to adolescent interests and issues; and include poems by Nancie's kids to teach and inspire yours. The 150 lessons: are used daily by Nancie to jumpstart her reading-writing workshop; apply a range of interactive and independent learning strategies; and present the language Nancie uses with her students. ...Show more
$75.90
AUD
Category: Teacher Resource
A planning document for scheduling levelled spelling tests for 6 to 11-year-olds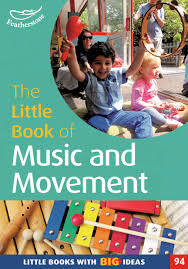 $22.99
AUD
Category: Teacher Resource | Series: Little Books with Big Ideas
Listening to music and moving in response to the sounds we hear is the most natural reaction in the world. The Little Book of Music and Movement is packed full of ideas and activities for early years settings. The musical sources are varied and eclectic, including classical, pop, jazz, world, traditiona l, some well-known and others undiscovered gems, and all easily available via www.youtube.com or other internet sources. This book gives practitioners information, resources and confidence to use lots of music to enrich the learning environment. Alongside ideas for movement, other ideas for expressive arts activities such as art, music and drama are included in 'Whatever next' sections and links to other curriculum areas which include 'EYFS connections'. ...Show more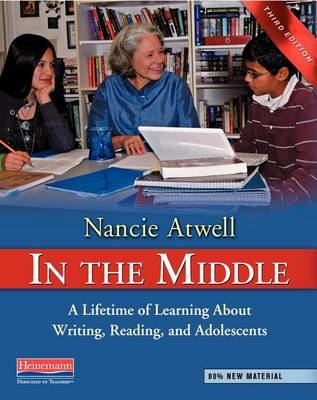 $90.00
AUD
Category: Teacher Resource
For all things In The Middle-including chapter-by-chapter sneak previews, blog posts from Nancie, videos of Nancie, and more -visit Heinemann.com/InTheMiddle "The third edition of In the Middle is my invitation to English teachers, both veterans and novices, to understand writing and reading from the inside and recognize our potential to influence our students' literacy for a lifetime. Like the two that preceded it, this edition represents my current best set of blueprints for how I build and maintain a writing-reading workshop-the expectations, demonstrations, models, choices, resources, rules and rituals, pieces of advice, words of caution, and ways of thinking, planning, looking, and talking that make it possible for every student to read with understanding and pleasure and aspire to and produce effective writing." -Nancie Atwell With 80 percent new material, In the Middle, Third Edition brings Nancie Atwell's methods up to date. Nancie guides newcomers to a rich, satisfying practice while sharing her latest innovations and refinements with those who have made In the Middle their teaching touchstone. Grounded in her classroom practice and in response to questions and requests from twenty years of professional development workshops, Nancie provides: detailed procedures for organizing the classroom for workshop teaching and a first-week launch sequence hundreds of minilessons and reproducibles that make workshop teaching inviting and doable hundreds of new pieces of student writing to use as mentor texts-many are national prize winners new, detailed genre studies of poetry, memoirs, reviews, essays, reportage, humor and homage, and short fiction a new look at writing conferences, including red flags to notice and strategies for responding to them techniques for conferring with individuals about the books they're reading a revamping of her widely-adopted literary letters as letter-essays that more than satisfy today's standards for critical reading This is the chronicle of Nancie Atwell's courageous, compelling journey. Just as the second edition documented her evolution from 1987, this book shows how she continues to shape and refine her teaching, based on her perceptions of what students need and her growing knowledge of literature and the craft of writing. As Nancie describes it, "The third edition of In the Middle is everything I've learned over the past three decades that makes writing-reading workshop the only logical way to teach English." ...Show more
$19.95
AUD
Category: Teacher Resource | Series: Skillworks Ser.
This homework program offers activities in comprehension, grammar, punctuation, spelling and vocabulary, reinforcement of skills across the series, a simple and time-efficient marking system, perforated and hole-punched pages for easy removal and storage and assessment record sheets for students to trac k their own progress.Skillworks titles are now accompanied by digital obooks for the first time. Oxford's premium digital resource for students and teachers,obooks are available as a standalone resource and are also included with every Skillworks book purchase. The obooks offer students online and offline access, on any device, to a digital version of the text as well as the ability to add notes, bookmark, highlight, access the integrated complimentary Concise Oxford Dictionary, save answers and export work.Note: There is no on-going obook reactivation fee, for the life of the edition, when you purchase a Skillworks Student Book + obook ...Show more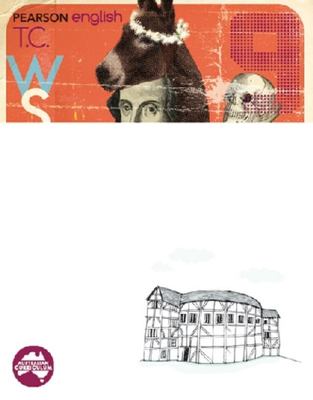 $185.00
AUD
Category: Teacher Resource
The Pearson English Year 9 teacher companion makes lesson preparation easy by combining full-colour student book page spreads with a wealth of teacher support to help you implement the new language and literacy demands of the Australian English Curriculum. The teacher companion also embeds ACARA's cross -curricular dimensions and general capabilities into tasks to ensure you've got the curriculum covered. ...Show more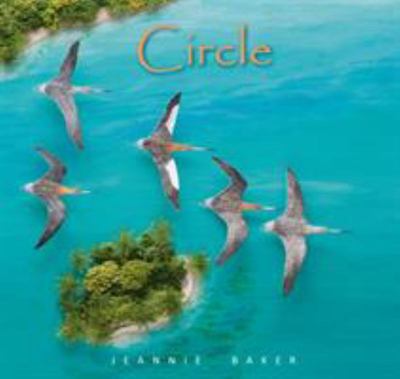 $44.99
AUD
Category: Teacher Resource
From the creator of the critically acclaimed Where the Forest Meets the Sea and Mirror, comes a poetic, eco-conscious picture book which explores the complex, interdependency of nature. This is the story of the little-known Bar-tailed Godwit who, following invisible pathways that have been used for thou sands of years, undertakes the longest unbroken migration of any bird, a total of 11,000 kilometres, flying from their breeding grounds in Alaska across the Pacific Ocean to Australia or New Zealand. Facing hunger and treacherous conditions to reach their destination, their flight is one of bravery, tenacity and strength, and Jeannie's stunning mixed media collages, inspired first-hand by the spectacular landscapes of Alaska and China, will amaze readers, and take them on an extraordinary visual journey to the corners of our Earth. ...Show more
$44.99
AUD
Category: Teacher Resource
What is the Fremantle Doctor? Where is Qui Qui? And why are some islands named after days of the week? You'll uncover these exciting facts when you explore the A to Z of Australia - from Bondi to Kakadu and all the way to Taronga Zoo. Discover why Australia is one of the most amazing countries in the wo rld! ...Show more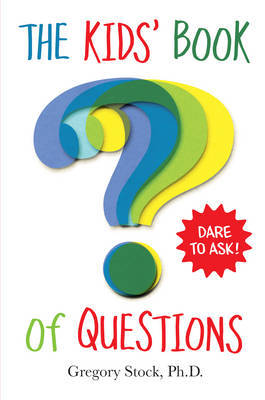 $16.95
AUD
Category: Children
Kids love to be asked questions almost as much as they love to ask them. And asking is important--parents know the value of having meaningful conversations with their kids, especially as family time is under continuous assault from gadgets and devices. Now the book that solves those needs is back--annou ncing a fresh new edition of "The Kids' Book of Questions." Including subjects like the Internet, school violence, and climate change, the book remains a timeless treasure. Here is a collection of questions designed to challenge, entertain, provoke, and expand young minds. These are the questions that let kids discover how they feel; let people know what they think; raise issues that everyone loves to discuss. Gregory Stock, author of the original #1 bestselling Book of Questions, took his question-asking ways into schools and came back with over 200 questions, including Thorny dilemmas: "Would you rather have a job you didn't like that paid a lot or a job you loved that paid just enough to get by?" Embarrassing challenges: "Would you kiss someone in front of your whole class for $250?" Provocative ideas: "What things do you think your parents do just to set an example for you?" Intriguing fantasies: "If you could text any famous person and be sure they'd read and answer your text, who would you write to and what would you say?" There is only one requirement: Give an honest answer. Then be amazed to see where one little question leads. ...Show more