$32.99
AUD
Category: Thriller
The compelling new novel from Jane Harper, the New York Times bestselling author of The Dry. Kieran Elliott's life changed forever on the day a reckless mistake led to devastating consequences.The guilt that still haunts him resurfaces during a visit with his young family to the small coastal town he on ce called home. Kieran's parents are struggling in a community which is bound, for better or worse, to the sea, that is both a lifeline and a threat. Between them all is his absent brother, Finn. When a body is discovered on the beach, long-held secrets threaten to emerge. A sunken wreck, a missing girl, and questions that have never washed away... ...Show more
$32.99
AUD
Category: Crime & Mystery | Series: Mickey Haller Ser.
Lincoln Lawyer Mickey Haller is back in the heartstopping new thriller from #1 New York Times bestselling author Michael Connelly. Defense attorney Mickey Haller is pulled over by police, who find the body of a client in the trunk of his Lincoln. Haller is charged with murder and can't make the exorbita nt $5 million bail slapped on him by a vindictive judge.   Mickey elects to defend himself and must strategize and build his defense from his jail cell in the Twin Towers Correctional Center in downtown Los Angeles, all the while looking over his shoulder--as an officer of the court he is an instant target.   Mickey knows he's been framed. Now, with the help of his trusted team, he has to figure out who has plotted to destroy his life and why. Then he has to go before a judge and jury and prove his innocence.   In his highest stakes case yet, Mickey Haller fights for his life and shows why he is "a worthy colleague of Atticus Finch...in the front of the pack in the legal thriller game" (Los Angeles Times).     ...Show more
$32.99
AUD
Category: Australian Crime | Series: Martin Scarsden
The gripping new Martin Scarsden novel. She breathes deeply, trying to quell the rising sense of panic. A detective came to her home, drugged her and kidnapped her. She tries to make sense of it, to imagine alternatives, but only one conclusion is possible: it's the past, come to claim her.  Martin Sc arsden's new life seems perfect, right up until the moment it's shattered by a voicemail: a single scream, abruptly cut off, from his partner Mandalay Blonde. Racing home, he finds an unconscious man sprawled on the floor and Mandy gone. Someone has abducted her. But who, and why? So starts a twisting tale of intrigue and danger, as Martin probes the past of the woman he loves, a woman who has buried her former life so deep she has never mentioned it. And for the first time, Mandy finds denial impossible, now the body of a mystery man has been discovered, a man whose name she doesn't know, a man she was engaged to marry when he died. It's time to face her demons once and for all; it's time she learned how to trust. Set in a Sydney riven with corruption and nepotism, privilege and power, Trust is the third riveting novel from award-winning and internationally acclaimed writer Chris Hammer. 'The best Australian crime novel since Peter Temple's The Broken Shore.' - The Times on Silver   ...Show more
$29.99
AUD
Category: Crime & Mystery | Series: Phryne Fisher Ser.
Surrounded by secrets, great and small, the formidable Miss Phryne Fisher returns to vanquish injustice.When a mysterious invitation arrives for Miss Phryne Fisher from an unknown Captain Herbert Spencer, Phryne's curiosity is excited. Spencer runs a retreat in Victoria's spa country for shell-shocked s oldiers of the First World War. It's a cause after Phryne's own heart but what could Spencer want from her?Phryne and the faithful Dot view their spa sojourn as a short holiday but are quickly thrown in the midst of disturbing Highland gatherings, disappearing women, murder and the mystery of the Temperance Hotel.Meanwhile, Cec, Bert and Tinker find a young woman floating face down in the harbour, dead. Tinker, with Jane and Ruth, Phryne's resilient adopted daughters, together decide to solve what appears to be a heinous crime.Disappearances, murder, bombs, booby-traps and strange goings-on land Miss Phryne Fisher right in the middle of her most exciting adventure. ...Show more
$32.99
AUD
Category: Crime & Mystery
Sergeant Nick Chester has dodged the Geordie gangsters he once feared and is out of hiding and looking forward to the quiet life. But gold fever is creating ill feeling between prospectors, and a new threat lurks in the form of trigger-happy Americans preparing for doomsday by building a bolthole in the valley. As tensions simmer, Nick finds himself up against an evil that knows no borders and no depths.   ...Show more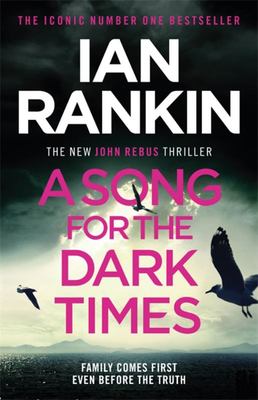 $32.99
AUD
Category: Crime & Mystery
 'He's gone...' When his daughter Samantha calls in the dead of night, John Rebus knows it's not good news. Her husband has been missing for two days. Rebus fears the worst - and knows from his lifetime in the police that his daughter will be the prime suspect. He wasn't the best father - the job always came first - but now his daughter needs him more than ever. But is he going as a father or a detective? As he leaves at dawn to drive to the windswept coast - and a small town with big secrets - he wonders whether this might be the first time in his life where the truth is the one thing he doesn't want to find... ...Show more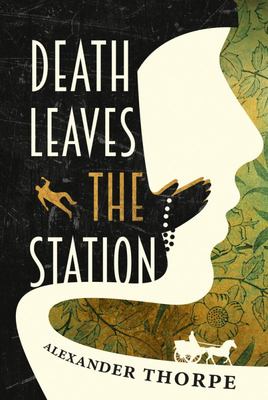 $27.99
AUD
Category: Crime & Mystery
Set in 1927, the story takes all the classic elements of an interwar murder mystery and gives it a distinctive Australian flavour. A nameless friar turns up at Halfwell Station, at the same time that Ana, the adopted daughter of the station owners, discovers a body in the desert nearby when she goes for a midnight walk. But when she returns to look for it, the body is gone. Death Leaves the Stationwas written for fans of classic mystery and crime fiction. ...Show more
$29.99
AUD
Category: Historical
A murder on the high seas. A remarkable detective duo. A demon who may or may not exist. The extraordinary new novel from Stuart Turton, author of the bestselling The 7 1/2 Deaths of Evelyn Hardcastle, winner of the Costa Best First Novel Award. It's 1634 and Samuel Pipps, the world's greatest detective , is being transported to Amsterdam to be executed for a crime he may, or may not, have committed. Travelling with him is his loyal bodyguard, Arent Hayes, who is determined to prove his friend innocent. But no sooner are they out to sea than devilry begins to blight the voyage. A twice-dead leper stalks the decks. Strange symbols appear on the sails. Livestock is slaughtered. And then three passengers are marked for death, including Samuel. Could a demon be responsible for their misfortunes? With Pipps imprisoned, only Arent can solve a mystery that connects every passenger. A mystery that stretches back into their past and now threatens to sink the ship, killing everybody on board.   ...Show more
$32.99
AUD
Category: Australian Crime
In Consolation, Tiverton's only police officer Constable Paul Hirschhausen is dealing with a snowdropper. Someone is stealing women's underwear, and Hirsch knows how that kind of crime can escalate. Then two calls come in: a teacher who thinks a child may be in danger at home. A father on the rampage ov er at the primary school. Hirsch knows how things like that can escalate, too. Families under pressure. Financial problems. But it's always a surprise when the killing starts. ...Show more
Items per page:
1 - 9 of 9