$16.99
AUD
Category: Australian Crime
Winner of the New Blood Dagger Award In the vein of The Dry and Before the Fall, a town's dark secrets come to light in the aftermath of a young priest's unthinkable last act in this arresting and searing debut thriller.In Riversend, an isolated rural community afflicted by an endless drought, a young priest does the unthinkable, killing five parishioners before being taken down himself. A year later, accompanied by his own demons from war-time reporting, journalist Martin Scarsden arrives in Riversend. His assignment is simple: describe how the townspeople are coping as the anniversary of their tragedy approaches. But as Martin meets the locals and hears their version of events, he begins to realize that the accepted wisdom--that the priest was a pedophile whose imminent exposure was the catalyst for the shooting, a theory established through an award-winning investigation by Martin's own newspaper--may be wrong. Just as Martin believes he's making headway, a new development rocks the town. The bodies of two German backpackers--missing since the time of the church shootings--are discovered in a dam in the scrublands, deserted backwoods marked by forest fires. As the media flocks to the scene, Martin finds himself thrown into a whole new mystery. What was the real reason behind the priest's shooting spree? And how does it connect to the backpacker murders, if at all? Martin struggles to uncover the town's dark secrets, putting his job, his mental state, and his life at risk as more and more strange happenings escalate around him. For fans of James Lee Burke, Jane Harper, and Robert Crais, Scrublands is a compelling and original crime novel that marks Chris Hammer as a stunning new voice in the genre. A compulsively readable thriller of the highest order, Scrublands never loosens its grip, from its opening scene to the very last page.   ...Show more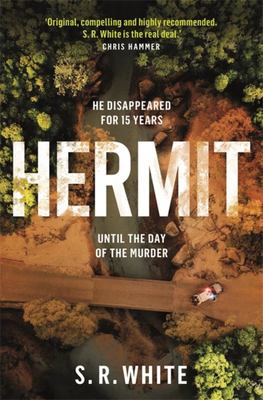 Hermit
by S. R. White
$32.99
AUD
Category: Australian Crime
   Riveting, atmospheric and unforgettably original, HERMIT is perfect for fans of acclaimed crime authors like Jane Harper, Chris Hammer,Tana French and Susie Steiner. HE DISAPPEARED FOR 15 YEARS...SHE HAS 12 HOURS TO FIND OUT WHY. Compulsive, atmospheric and stunningly accomplished, HERMIT introduces a thrilling new voice in Australian crime fiction, perfect for fans of Jane Harper and Chris Hammer. After the puzzling death of a shopkeeper in rural Australia, troubled detective Dana Russo has just 12 hours to interrogate the prime suspect - a silent, inscrutable man found at the scene of the crime, who simply vanished 15 years earlier. Where has he been? And just how dangerous is he? Without conclusive evidence linking him to the killing, Dana must race against time to persuade him to speak. But over a series of increasingly intense interviews, Dana is forced to confront her own past if she wants him to reveal the shocking truth. ...Show more
$19.99
AUD
Category: Australian Crime
"Good Girl, Bad Girl is a gripping and eerie read. You won't be able to look away." --Karin Slaughter, #1 international bestselling author   From the bestselling author of The Secrets She Keeps, the writer Stephen King calls "an absolute master...with heart and soul," a fiendishly clever suspense novel about a dangerous young woman with a special ability to know when someone is lying--and the criminal psychologist who must outwit her to survive.   A girl is discovered hiding in a secret room in the aftermath of a terrible crime. Half-starved and filthy, she won't tell anyone her name, or her age, or where she came from. Maybe she is twelve, maybe fifteen. She doesn't appear in any missing persons file, and her DNA can't be matched to an identity. Six years later, still unidentified, she is living in a secure children's home with a new name, Evie Cormac. When she initiates a court case demanding the right to be released as an adult, forensic psychologist Cyrus Haven must determine if Evie is ready to go free. But she is unlike anyone he's ever met--fascinating and dangerous in equal measure. Evie knows when someone is lying, and no one around her is telling the truth.   Meanwhile, Cyrus is called in to investigate the shocking murder of a high school figure-skating champion, Jodie Sheehan, who dies on a lonely footpath close to her home. Pretty and popular, Jodie is portrayed by everyone as the ultimate girl-next-door, but as Cyrus peels back the layers, a secret life emerges--one that Evie Cormac, the girl with no past, knows something about. A man haunted by his own tragic history, Cyrus is caught between the two cases--one girl who needs saving and another who needs justice. What price will he pay for the truth? Fiendishly clever, swiftly paced, and emotionally explosive, Good Girl, Bad Girl is the perfect thrilling summer read from internationally bestselling author Michael Robotham. ...Show more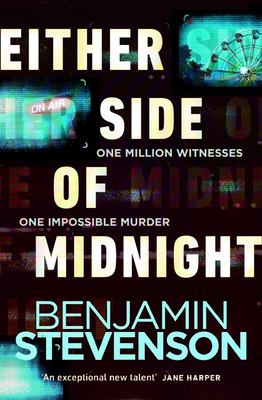 $32.99
AUD
Category: Australian Crime
How can it be murder when the victim pulled the trigger? At 9.01 pm, TV presenter Sam Midford delivers the monologue for his popular current affairs show Mr Midnight. He seems nervous and the crew are convinced he's about to propose to his girlfriend live on air. Instead, he pulls out a gun and shoots h imself in the head. Sam's grief-stricken brother Harry is convinced his brother was murdered. But how can that be, when one million viewers witnessed Sam pull the trigger? Only Jack Quick, a disgraced television producer in the last days of a prison sentence, is desperate enough to take Harry's money to investigate. But as Jack starts digging, he finds a mystery more complex than he first assumed. And if he's not careful, he'll find out first-hand that there's more than one way to kill someone . . . 'Either Side of Midnight is a gripping, gritty thriller with an ingeniously shocking premise and twists and turns you'll never see coming!' Liane Moriarty 'An exceptional new talent' Jane Harper, bestselling author of The Dry 'The male relationships in Either Side of Midnight are layered in a way that transcends the crime genre. Funny, disturbing and unpredictable.' Jack Heath, bestselling author of Hangman ...Show more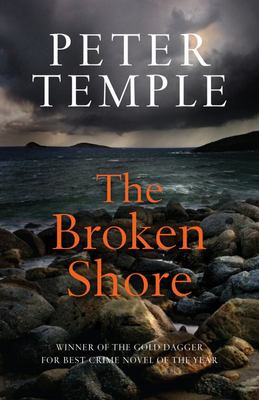 $23.95
AUD
Category: Australian Crime | Series: Broken Shore Ser.
For Cashin, they include a posting away from the world of murderers, of Homicide, to the quiet place on the coast where he grew up. Here all he has to do is play the country cop and walk the dogs. And sometimes think about how he was before Sarris. Then rich Charles Bourgoyne, the local benefactor, is b ashed and everything seems to point to three boys from the nearby Aboriginal community. Cashin is unconvinced and as tragedy unfolds relentlessly into tragedy, he finds himself holding onto something that might be better let go. ...Show more
$19.99
AUD
Category: Australian Crime
"I absolutely loved The Lost Man. I devoured it in a day. Her best yet!" Liane Moriarty The man lay still in the centre of a dusty grave under a monstrous sky. Two brothers meet at the border of their vast cattle properties under the unrelenting sun of outback Queensland. They are at the stockman''s gr ave, a landmark so old, no one can remember who is buried there. But today, the scant shadow it casts was the last chance for their middle brother, Cameron. The Bright family''s quiet existence is thrown into grief and anguish. Something had been troubling Cameron. Did he lose hope and walk to his death? Because if he didn''t, the isolation of the outback leaves few suspects... For readers who loved The Dry and Force of Nature, Jane Harper has once again created a powerful story of suspense, set against a dazzling landscape. LONGLISTED FOR THE ABIA GENERAL FICTION BOOK OF THE YEAR 2019 SHORTLISTED FOR THE INDIE BOOK AWARD FOR FICTION 2019 PRAISE FOR THE LOST MAN "I read this with the growing realisation that it was not only another superb thriller but a classic work of fiction by one of the finest novelists now working. Man Booker judges for 2019, are you listening?" New Zealand Herald Weekend Magazine "I started it at noon and at 2am that night I closed it and totally understood what all the fuss was about. It was even better than The Dry" The Age "We''re starting to get spoiled for Jane Harper books, and the quality is not slipping. Her latest is no exception. Harper lays out each card at exactly the right moment, letting the story unwind while the outback almost hums with hostility...the result grips to the end" Adelaide Advertiser"In The Lost Man, Jane Harper surpasses her achievement in The Dry, her multi-awardwinning first novel. A broad range of Australian and international readers will be engaged by the strong setting and mystery storyline of the new novel" Weekend Australian"Like the country it describes, this is a "big" book, and one likely to cement Harper''s place as one of the most interesting Australian crime writers to emerge in the past decade. Her sense of place is acute, but it is her attention to the relationships that are shaped by this unforgiving, magnificent landscape that will linger long after the mystery of stockman''s grave is finally revealed." Sue Turnbull, Sydney Morning Herald ''The Lost Man is her best yet; it''s certainly one of the finest novels of any sort, not only within the genre, that I''ve read in many moons . . . Harper adroitly blends the tension and brisk pace of a thriller with the psychological acuity and stylish prose of literary fiction'' Irish Independent ''In just a couple of years, Jane Harper has soared into the first rank of contemporary crime writers. The Lost Man...returns to the parched landscape she used to such powerful effect in her debut, The Dry ...Three generations of women - the dead man''s mother, wife and daughters - struggle to come to terms with terrible events, and the family''s shocking history holds the key to this super murder mystery'' Sunday Times (UK)''In The Lost Man as in Harper''s previous two novels, place is paramount, a multifaceted character that''s in turns brutal and breathtaking.'' Washington Post''[A] crime masterpiece. The landscape and culture of this remote Australian territory are magnificently evoked as a story of family secrets unfolds. Rarely does a puzzle so complicated fit together perfectly - you''ll be shaking your head in amazement.'' People Magazine Book of the Week''Fabulously atmospheric, the book starts slowly and gradually picks up pace towards a jaw-dropping denouement'' GuardianPRAISE FOR JANE HARPER"The most exciting emerging novelist of the last 12 months...places Harper in the elevated company of the authors she so admires...Gillian Flynn and Lee Child" Mail on Sunday"A storytelling force to be reckoned with" US Publishers Weekly"Thanks to Jane Harper, whose The Dry has gone gangbusters here and internationally, Australia''s very own crime genre, rural noir, is on a roll. [The Lost Man] is as much a family saga and love story as a thriller" Good Weekend Magazine ...Show more
$16.99
AUD
Category: Australian Crime
 'Her name is Sammy Went. This photo was taken on her second birthday. Three days later she was gone.' On a break between teaching photography classes in Melbourne, Kim Leamy is approached by a stranger investigating the disappearance of a little girl from her Kentucky home twenty-eight years earlier. H e believes Kim is that girl. At first she brushes it off, but when Kim scratches the surface of her family history in Australia, questions arise that aren't easily answered. To find the truth, she must travel to Sammy's home of Manson, Kentucky, and into a dark past. As the mystery of Sammy's disappearance unravels and the town's secrets are revealed, this superb novel builds towards an electrifying climax. Inspired by Gillian Flynn's frenetic suspense and Stephen King's masterful world-building, The Nowhere Child is a combustible tale of trauma, cult, conspiracy and memory. It is the remarkable debut of Christian White, an exhilarating new Australian talent. ...Show more
$19.99
AUD
Category: Australian Crime | Series: Joe O'Loughlin
Joseph O'Loughlin appears to have the perfect life - a beautiful wife, a loving daughter and a successful career as a clinical psychologist. But nothing can be taken for granted. Even the most flawless existence is only a loose thread away from unravelling. All it takes is a murdered girl, a troubled yo ung patient and the biggest lie of his life.Caught in a complex web of deceit and haunted by images of the slain girl, he embarks upon a search that will take him from London to Liverpool and into the darkest recesses of the human mind... A nerve-shredding psychological thriller from one of the most brilliant crime authors of today, Michael Robotham. ...Show more
$32.99
AUD
Category: Australian Crime
Cryogenicist Dr Georgette Watson has mastered the art of bringing frozen hamsters back to life. Now what she really needs is a body to confirm her technique can save human lives. Meanwhile, in New York City, winter is closing in, and there's a killer on the loose, slaying strangers who seem to have noth ing in common. Is it simple good fortune that Georgette, who freelances for the NYPD, suddenly finds herself in the company of the greatest detective of all time? And will Sherlock Holmes be able to save Dr Watson in a world that has changed drastically in 200 years, even if human nature has not? ...Show more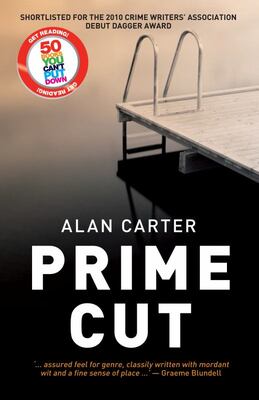 $22.99
AUD
Category: Australian Crime | Series: Cato Kwong Ser.
Banished to the stock squad after the fallout from a police frame-up, Cato is brought in from the cold to solve the case of a torso washed up on the wild shores of the Great Southern Ocean. But Cato faces powerful opposition when his investigation lifts the lid on the exploitation of migrant workers and disturbs an even darker criminal mind. ...Show more
$19.99
AUD
Category: Australian Crime | Series: Joe O'Loughlin
Detective Inspector Vincent Ruiz doesn't know who wants him dead. He has no recollection of the firefight that landed him in the Thames, covered in his own blood and that of at least two other people. A photo of missing child Mickey Carlyle is found in his pocket--but Carlyle's killer is already in jail . And Ruiz is the detective who put him there. Accused of faking amnesia, Ruiz reaches out to psychologist Joe O'Loughlin to help him unearth his memory and clear his name. Together they battle against an internal affairs investigator convinced Ruiz is hiding the truth, and a ruthless criminal who claims Ruiz has something of his that can't be replaced. As Ruiz's memories begin to resurface, they offer tantalizing glimpses at a shocking discovery. ...Show more
$16.99
AUD
Category: Australian Crime
The superb new novel from the international No.1 bestselling author of Scrublands. 'Vivid and mesmerising' Sunday Times 'Hammer is a great writer - a leader in Australian noir' Michael Connelly, bestselling author of Dark Sacred Night A HOMECOMING MARRED BY BLOOD Journalist Martin Scarsden returns to Port Silver to make a fresh start with his partner Mandy. But he arrives to find his childhood friend murdered - and Mandy is the prime suspect. Desperate to clear her name, Martin goes searching for the truth. A TERRIBLE CRIME The media descends on the coastal town, compelled by a story that has it all: sex, drugs, celebrity, and religion. Martin is chasing the biggest scoop of his career, and the most personal. A PAST HE CAN'T ESCAPE As Martin draws closer to a killer, the secrets of his traumatic childhood come to the surface, and he must decide what is more important - the story or his family... * Praise for award-winning author CHRIS HAMMER: 'Shimmers . . . A tortured tale of blood and loss' VAL MCDERMID 'Stunning . . . a page-turner that stays long in the memory' SUNDAY TIMES 'An almost perfect crime novel ... Intelligent, thought-provoking, great narrative energy' ANN CLEEVES 'Compelling, original and brilliantly executed - an excellent thriller from a new master of Australian noir' CHARLES CUMMING 'Tense, heart-squeezing and absolutely addictive - Silver is one to read again and again' GYTHA LODGE, bestselling author of She Lies in Wait 'With their small-town Australian setting, brilliantly complex plots involving corruption and cruelty, Chris hammer's crime novels are as compelling as they are topical. Alongside Jane Harper, he is in the vanguard of Australian noir' Amanda Craig, author of The Lie of the Land   ...Show more